Notice
: Undefined offset: 3 in
/home/wander01/public_html/wp-content/plugins/tiled-gallery-carousel-without-jetpack/tiled-gallery.php
on line
554
Notice
: Trying to get property 'ratio' of non-object in
/home/wander01/public_html/wp-content/plugins/tiled-gallery-carousel-without-jetpack/tiled-gallery.php
on line
554
New Zealand encompasses some of the most beautiful lakes, mountains, and countryside on the planet. However despite the obvious appeal, a high cost of living and elevated travel costs can deter visitors who long to explore these diverse volcanic islands.
As a keen budget traveller myself, I have good news for those adventurous enough to forgo a few unnecessary luxuries. It is possible to vagabond across New Zealand!
I landed at Auckland airport in November of 2013 on the tail-end of a six-month RTW trip. My travelling companion and I had—no kidding—about $250 left to make it through two weeks of travel through one of the most expensive countries on earth.
Our total travel fund of $250 would not only have to stretch to food and transport, it would also have to support two people who were smokers (cigarettes are about $25 USD a pack in NZ). This was even further complicated when we missed our connecting flight to the South Island.
After being awake for 36 hours, sleeping outside a train station in Perth the night before, and taking several confusing buses back and forth from the airport to try and drop off some extra baggage for a later pick-up, a limited budget wasn't something we wanted to deal with.
At first, we figured we'd hitch-hike to our South Island destination as we'd done in Europe. This was quickly abandoned when we learned of several other options that were just as budget friendly and potentially a lot better for our time poor, cash poor stay.
Cheap New Zealand transport – Naked Bus and TransferCar
When I first heard the name Naked Bus, I wondered if perhaps it was a clothes optional shuttle service.
I can assure you, there are no naked passengers on Naked Bus. It's just an incredibly cheap bus line that runs around New Zealand. Ticket prices range from anywhere between $6-$60. However we found we usually paid around $10-$30.
TransferCar can be even more cost effective if you can believe that. It is essential a service that car rental agencies use to get their vehicles from point A to point B after they've been dropped off on a one-way rental.
Example: A customer rents a car to drive from Christchurch to Queenstown. From there they use an alternative transport to continue their journey. The car rental company in Christchurch needs to get their car back. That's where you come in. You drive the car back to its origin free from rental fees within a given time frame, usually with several days to spare, and sometimes with an additional fuel allowance!
Unfortunately my friend and I were unable to take advantage of this because of the short notice of our predicament, but I would definitely recommend investigating this option if you have the time.
Unless you allocate a portion of your travel fund to internal flights or plan to explore just one of New Zealand's volcanic islands, you'll have to cross the Cook Strait during your stay. Unfortunately, we could find no way to circumvent paying for the ferry between the North and South Islands at short notice.
If you managed to reduce the cost of your ferry ride I'd love to know how!
Budget eats in New Zealand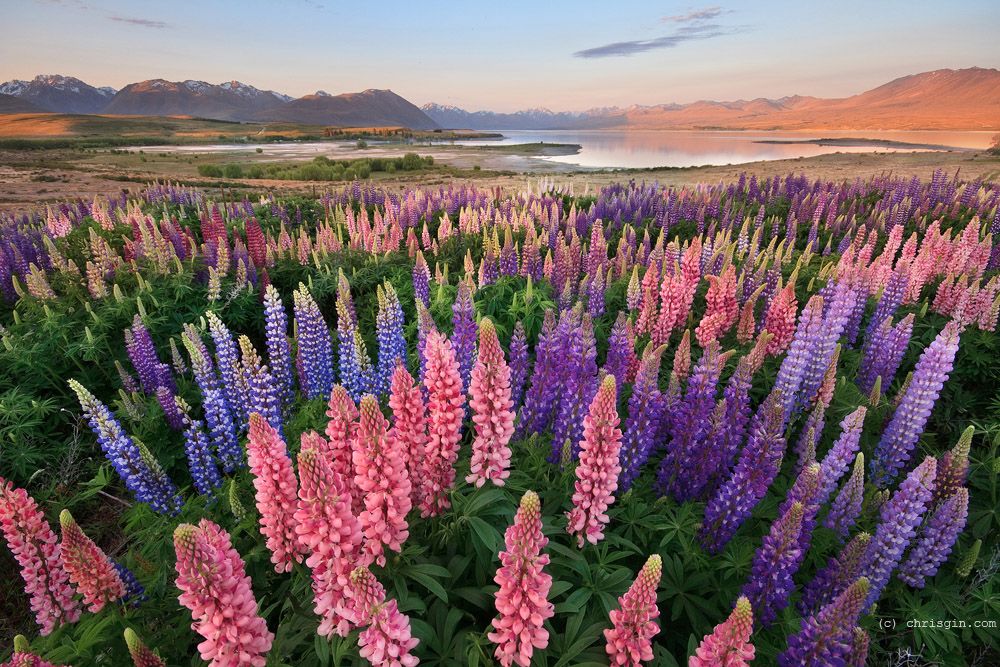 This should be a no-brainer for any budget traveller.
We chose to stick to a diet of rice, tuna, and peanut butter sandwiches during our entire stay in New Zealand. Fruit is good for breakfasts if you don't mind lugging it around (water-weight is heavy). For the cheapest possible food cost, I'd recommend sticking to rice.
Don't forget your backpacking stove!
Also, try shopping within an hour of the supermarket's closing time as fresh items are often marked down for a quick sale, and hunt out local cheap eats online.
Free accommodation in New Zealand
No one said budget travel was for everyone. Go ahead and try your luck on websites like Airbnb or see if you can secure a house sitting assignment if you're not a fan of camping or are uncomfortable staying with strangers.
Alternatively click through to this awe inspiring New Zealand photo essay and find some inspiration to get back to nature!
I'm a huge fan of CouchSurfing, and have travelled all over the world with great success thanks to the opportunity to stay for less. (I even wrote a little how-to guide for getting started that would be very helpful to newbie CouchSurfers!
We stayed with some great folks in Christchurch who really looked after us: Food, laundry, showers, a real bed, and the best part—we had our own tour guides!
That's my favourite part of Couchsurfing: Your host is almost always excited to show you around. You can't beat a free bed and a free tour guide!
Our second choice for sleeping on the cheap in New Zealand, is camping out under the stars.
Federal law in New Zealand states that you can sleep in any public place. I camped in city parks, aside glacial lakes and mountain peaks, and even in parking garages.
Be sure to check whether your spot is actually public and not privately-owned. I was kicked out of several locations that I thought were public when I laid out my sleeping bag. Fortunately, New Zealanders (affectionately: Kiwis) are some of the nicest people I've ever met. They're even nice when they have to kick you out of a sleeping spot! Most security guards would tell us of another place to sleep after giving us the boot!
Your best bet when looking for places to camp are out-of-town locations in wooded areas. I try to remain hidden regardless of my situation when vagabond-style camping. This just lessens the chance of any unwanted attention, the key is to keep an open mind!
IMPORTANT NOTE: It gets very cold on the South Island during the winter months. Make sure to dress appropriately, and if you're camping ensure you have the necessary gear. I've outlined a list of items every "extreme budget traveller" should carry here.
Cheap New Zealand destinations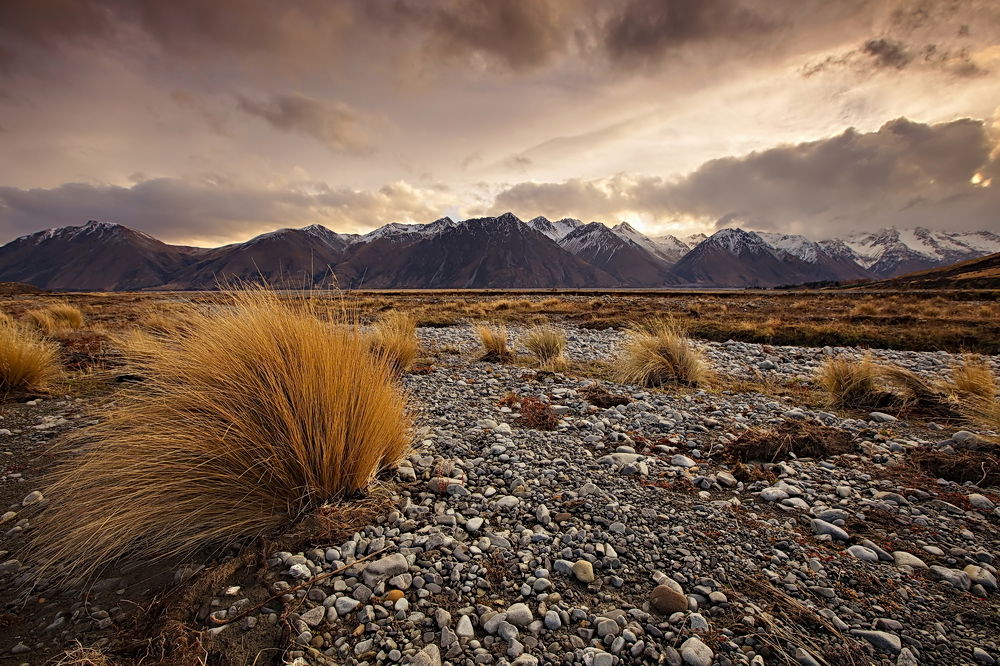 When you're looking to vagabond across New Zealand, or any other place for that matter, one of the most important things to do is steer clear of big cities.
This is for two reasons: One, everything is usually more expensive in cities. Two, it's very hard to find places to sleep for free. It can be done—in fact I did it quite a lot during the ordeal with my friend—but it's very hard, and can potentially be dangerous.
Your best bet will be sticking to the natural landscape of New Zealand.
That's no hardship though, because exploring New Zealand's wild and rugged landscapes is why most people visit! I'd recommend checking out Lake Tekapo, one of three glacial lakes in New Zealand's south the neighbouring town also houses an observatory where you can see the Real Night Sky!
Plan ahead for the best deals in New Zealand
We had a rough time at first in New Zealand. Missing the flight and then having to learn the hard way how to sleep on the streets as we travelled south.
We planned to visit Tekapo and camp in the mountains for a week or so until our return flight to the US. After 5 nights of sleeping in random spots around each city the Naked Bus stopped in, we were taken in by a kind Couchsurfing host and her two room mates. They really saved our butts, to say the least.
As I mentioned earlier, we were fed, given showers, had our laundry done, and even had a comfy bed to sleep in.
The moral of my story is this: Do your research and plan ahead for sudden changes to your itinerary. We had a hard time because we didn't plan for anything.
First send Couchsurfing requests at least two weeks prior to your arrival. I'd recommend a month prior to ensure you find somewhere to lay your head. Second, check and see if there are any available TransferCar routes that will coincide with your itinerary.
New Zealand has a wealth of beautiful landscapes that are absolutely free to take a gander at. Keep in mind though, that "extreme budget travel" as I like to call it, isn't for everyone.
That being said, for those who are going to travel with very light pockets, New Zealand on the cheap is possible! I told you we had $250 to make it through New Zealand when we landed—we left with $80 remaining.
✈ ✈ ✈
Have you been vagabonding across New Zealand on a budget? Share your top tips in the comments below!