Choosing a digital camera for your travels can be a challenge. Not only do you need to consider your requirements as a photographer (whether amateur or professional), but there are other factors such as budget, functionality, and of course size, weight, and number of accessories needed to maximise the opportunity to capture those all-important instgrammable travel moments. 
As a budding photographer I have always struggled to find the balance between kit that I can not only afford, but also get the most use out of; no one likes to have a million settings and accessories that are quite frankly intimidating and more often than not unused.
For this reason, when Panasonic reached out to us to ask whether we'd like to try out their 4K Photo capable kit, I was a little nervous. Review Of The Panasonic Lumix GH4
As I'm sure you're aware Ben is the professional photographer among our ranks and while I've an eye for composition and can take a mean smart phone snap when required, I've very little understanding of the technical aspects of photography.
I'm afraid I'm an iAuto kinda girl.
Or I was until I got my hands on the Lumix GH4.
MY EXPERIENCE PHOTOGRAPHING NEVIS WITH THE LUMIX GH4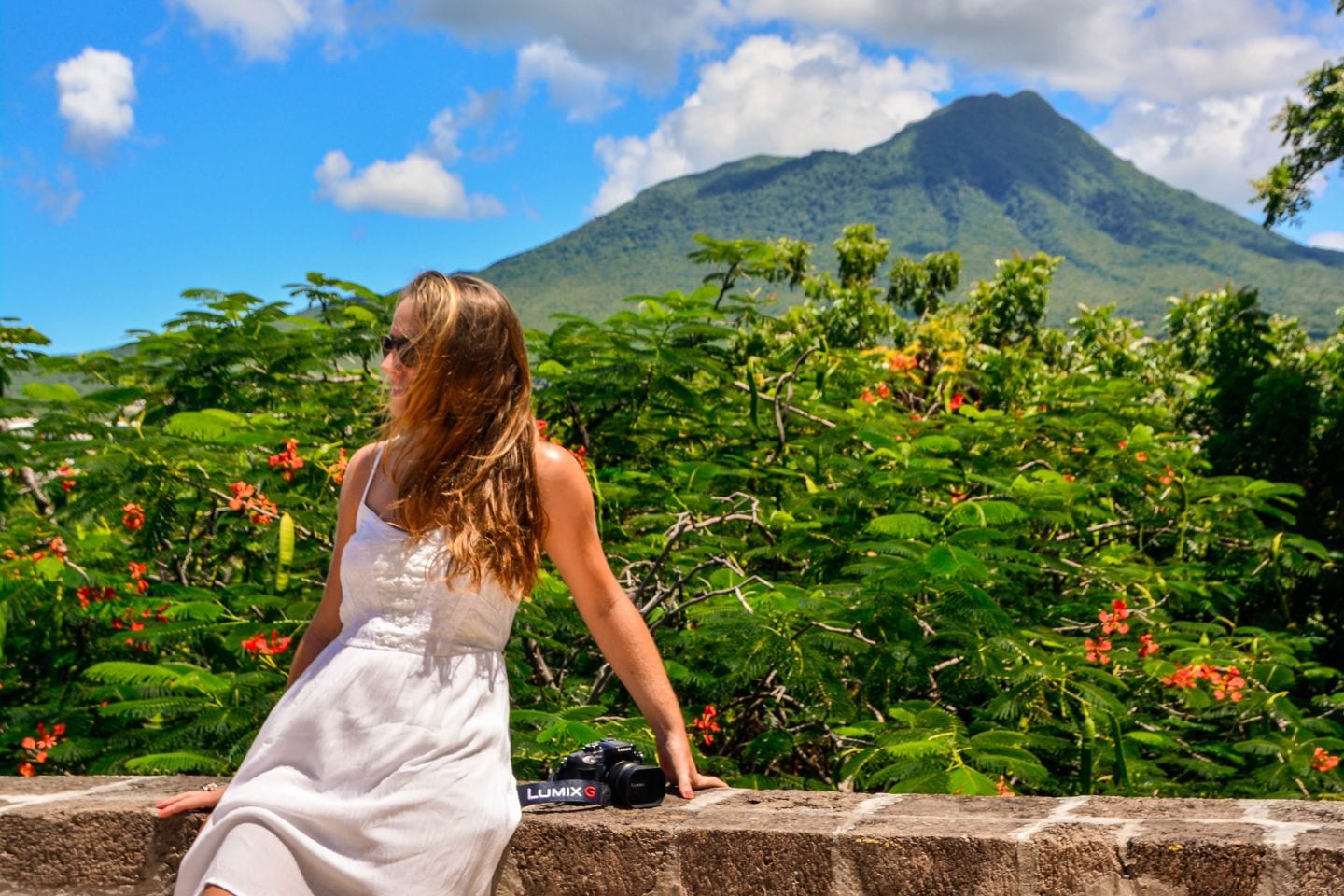 Seizing the opportunity to enhance my photography skills I volunteered to get to grips with the GH4 and start capturing our travels with the help of the camera's exciting 4K Photo mode.
Receiving the unit in October I've had a couple of months to play around with the unit while exploring our current base, the Caribbean island of Nevis, and I have to say I have been surprised at just how easy I've been able to translate the world around me into vibrant 4K Photo content to share with you here on the blog.
Is this the first you're reading of our 4K features? Check out some of the posts below to see more;
✈ An Introduction to 4K Photo Mode
✈ 4K Photo Tips: How To Capture Action In 4K Photo Mode
✈ Find Out How The Lumix GH4's 4K Photo Mode Can Enhance Your Travel Photography
HOW TO SET UP THE LUMIX GH4 AND SHOOT IN 4K PHOTO MODE
Shooting in 4K Photo Mode is simple.
1) Turn on your camera and switch to the Movie mode using the top dial, then press the Menu button. You will then see, in the top-left hand corner, a red video camera icon. Tap it, the LCD is a touch-screen.
2) Once in the Motion Picture menu, you will see several options. Scroll through until you see 4K Photo; if it is off, select it to turn it on. You will notice your Rec Format changes to MP4 if you were filming in another format.
3) Within the 4K Photo menu, you can choose your video aspect ratio and turn on Loop Recording, if you so desire, by going into Set. You will see the amount of pixels displayed here, so you can choose what is best for you.
4) Your camera is now ready for shooting. It really is that easy with the GH4. Exit the menu and start filming in 4K Video to get your amazing 4K Photos.
HOW DOES THE LUMIX GH4 STACK UP AGAINST OTHER DIGITAL CAMERAS?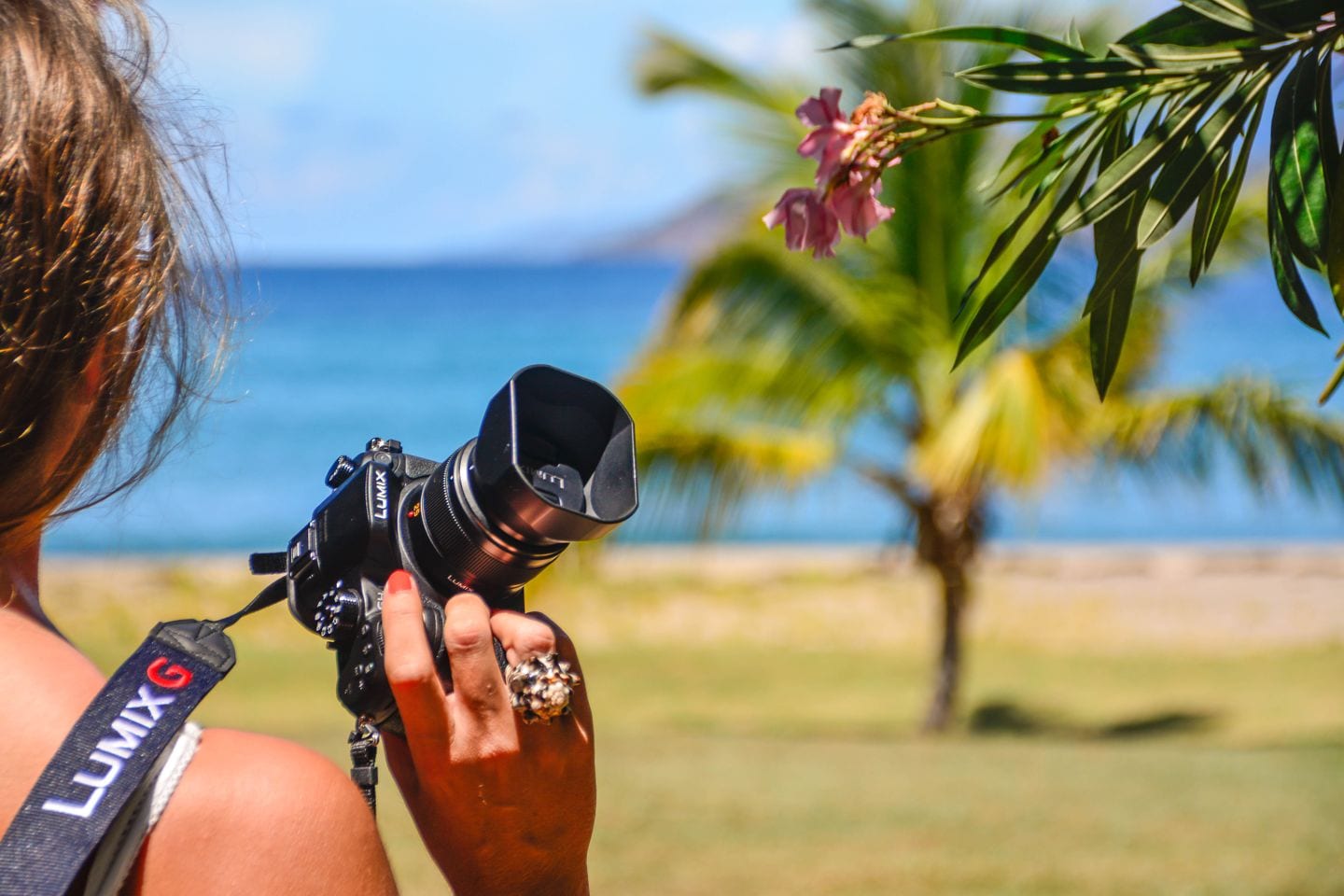 The second generation of Panasonic's GH4, the specs of the camera are impressive considering its quality feel and mass-market price tag of £899.00 (body only).
Offering a 16MP sensor and 4K video recording capability, all in a compact format, there's nothing else on the market that compares to the GH4 in terms of photographic capabilities, quality alloy body, and impressive video features.
For people keen to shoot video, or make the most of the inspiring 4K Photo mode to shoot fast paced action and fleeting moments, the GH4 is ideal.
HEADLINE FEATURES OF THE LUMIX GH4
✈ 16MP Four Thirds Sensor
✈ 4K recording – DCI 'Cinema 4K' (4096 x 2160) or UHD 4K (3840 x 2160)
✈ 2.36m dot OLED viewfinder
✈ 1.04m dot OLED rear screen
✈ 1/8000th maximum shutter speed
✈ 1/250th flash sync speed
✈ Continuous shooting 12fps, 7pfs with focus tracking
HERE'S WHY I WILL CONTINUE SHOOTING WITH THE LUMIX GH4
While over the past four and a half years of our travels I've rarely picked up Ben's digital camera, I am of the opinion that I'd find it impossible to achieve the inspiring results you've seen recently without the GH4.
I certainly wouldn't be able to capture the wealth of movement focused shots you've seen here on the blog over the last few weeks.
Simple to operate, light, and compact, I've carried the GH4 in my daypack as often as possible. Shooting a number of different subjects; fast moving, fleeting, controlled, naturally occurring, never once did the features of its 4K Photo mode let me down.
And the best thing about the GH4?
It's given me the desire to learn more about the technical aspects of photography to better my ability to use its wide ranging functions!
If you're considering treating yourself this Christmas or you've plans to invest in some camera equipment to take on your next adventure, I can't recommend the Lumix GH4 highly enough.
I'm sure you can see by the numerous photographs I've shared over the last few weeks that I'm having a blast utilising Panasonic's 4K Photo mode. Just imagine the epic moments you could capture if you had 4K Photo functionality to play with on your next trip!
All the photographs in this post were taken here on Nevis with my Lumix GH4, watch the video below to see how I captured them!
INSPIRED? PIN THESE TO YOUR TRAVEL PHOTOGRAPHY PINTREST BOARDS ↓
✈ ✈ ✈
Do you shoot with the Lumix GH4? Share your comments below!