It's been over a month since I first announced my partnership with Panasonic, and over the course of the last few weeks I've really started to get to grips with the Lumix GH4 and its 4K Photo mode. 4K Photo Mode Can Enhance Your Travel Photography
Shooting 15 to 30 second video shorts and then grabbing stills from the resulting footage has proved to be a real asset when capturing fast paced action and fleeting moments.
4K Photo is actually becoming a feature I automatically turn to when striving to capture the perfect shot.
While traditional stills photography is perfect for shooting panoramic vistas, capturing a slow moving sequence via time-lapse or long exposure, or simply taking a portrait, 4K Photo mode is ideal for those moments when you simply don't have time to set up your shot and consider how best to capture the action.
Watch the short video below to find out more. 4K Photo Mode Can Enhance Your Travel Photography
Having already shared a basic introduction to 4K Photo mode, I wanted to chat a little bit about how the feature has enhanced my travel photography and inspired me to get creative when looking for ways to illustrate my adventures to you here on the blog.
Here are five ways 4K Photo mode can enhance your travel photography:
YOU CAN GET CREATIVE WITH YOUR CAPTURES
Having the ability to instantly flip to 4K Photo mode and start shooting the action that's unfolding in front of you allows you the opportunity to get a little more creative when it comes to setting up your shot.
Knowing that you can effectively capture 30 still frames per second of an event from start to finish, means that you can plan the stills you'll pull from the video shorts before you shoot.
When messing around with water balloons on the beach, Kat and I decided to shoot a controlled aquatic 'explosion'. Shooting Kat squeezing the balloon until it burst, I was able to capture not only the moment the balloon exploded, but also multiple stills of the water erupting from the within!
The expression on Kat's face is a picture and adds to the sense of excitement!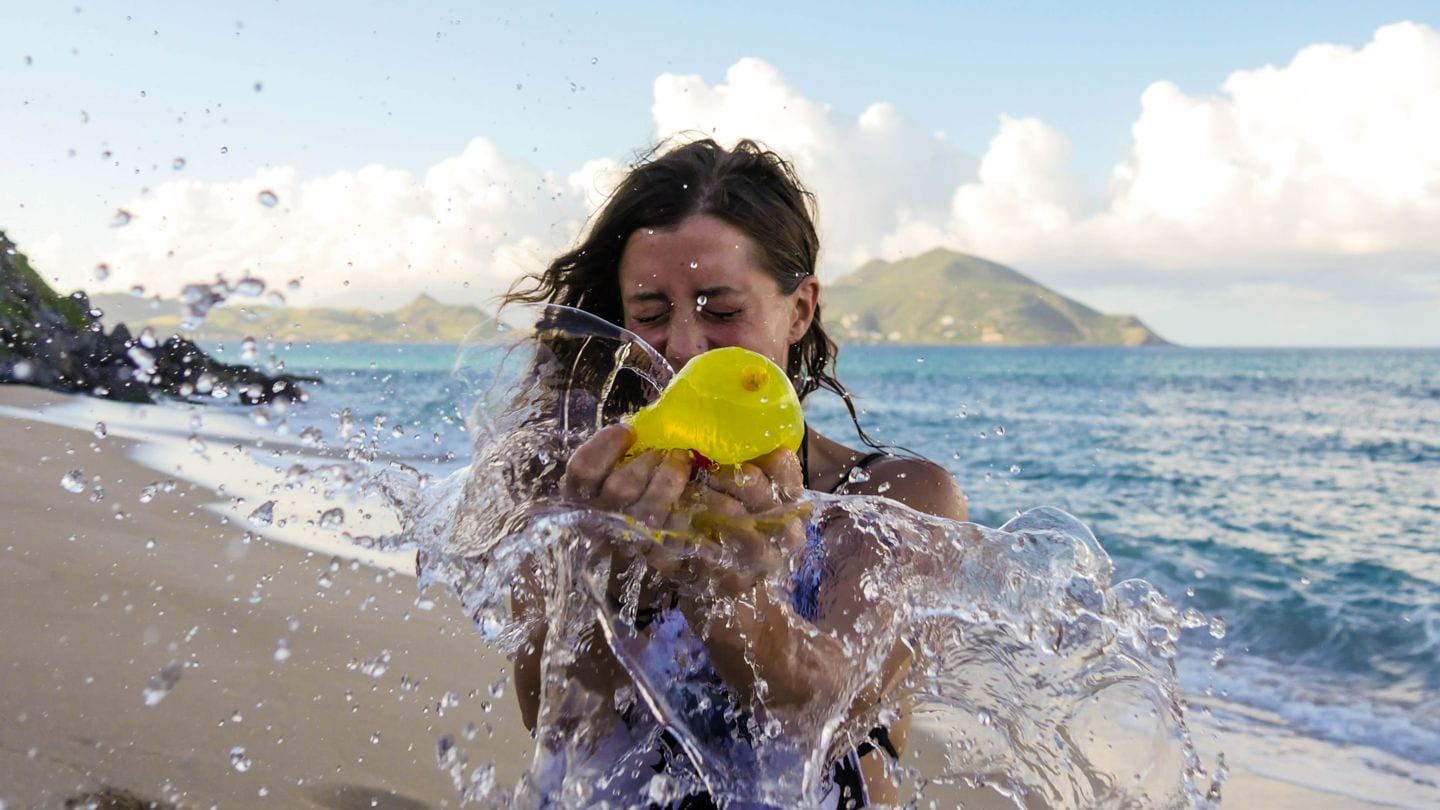 YOU CAN SHOOT AT 25/30 FRAMES PER SECOND
When you're trying to photograph something moving very fast capturing multiple frames each second provides you with a wider range of images from which to select the one you feel best highlights the action.
It also affords you a little leeway with regards to the possibility that your subject will go out of focus as it moves across the scene.
During the short burst of video with which I captured these 4K Photo stills I had my lens almost fully extended for maximum zoom, coupled with the fact that the birds were moving to and fro with some vigour capturing the perfect shot was quite a challenge!
However, thanks to the Lumix GH4's 4K Photo feature I was able to scroll through and select those frames that were in focus.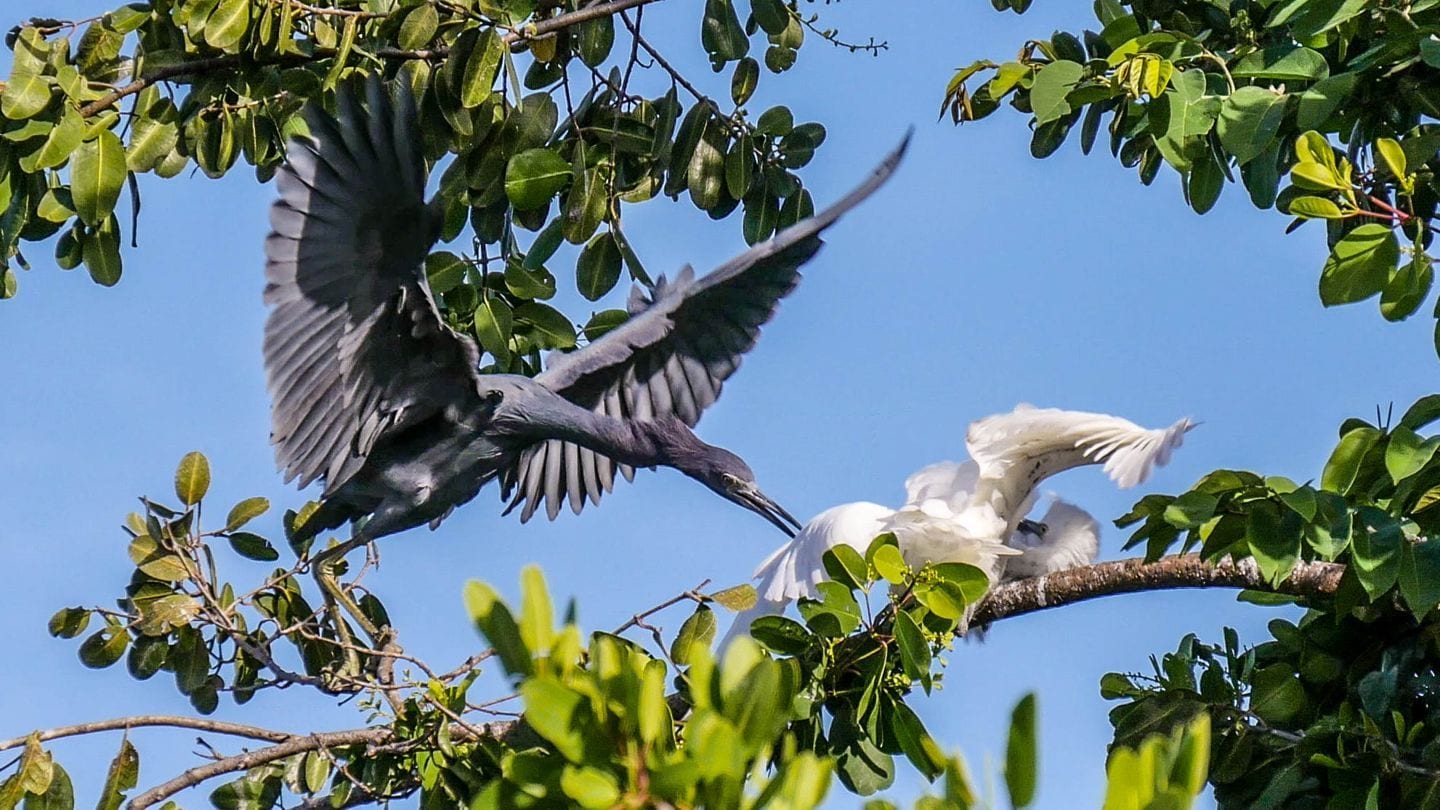 YOU CAN CAPTURE FLEETING MOMENTS YOU MAY OTHERWISE HAVE MISSED
One aspect of the 4K Photo mode which has surprised me is that I have I found it actually provides me with a few picture perfect shots that I'd not expected to find as I scroll through the video shorts.
When I started filming Chloe the dog digging for crabs on the beach I was looking to capture the moment she found the crab, or perhaps even the sand flying out from underneath her paws. However, the best shot from the resulting video shorts was the moment after I called her name and she popped her head up out of the hole.
A fab fleeting moment that I'd never have captured without the help of 4K Photo mode.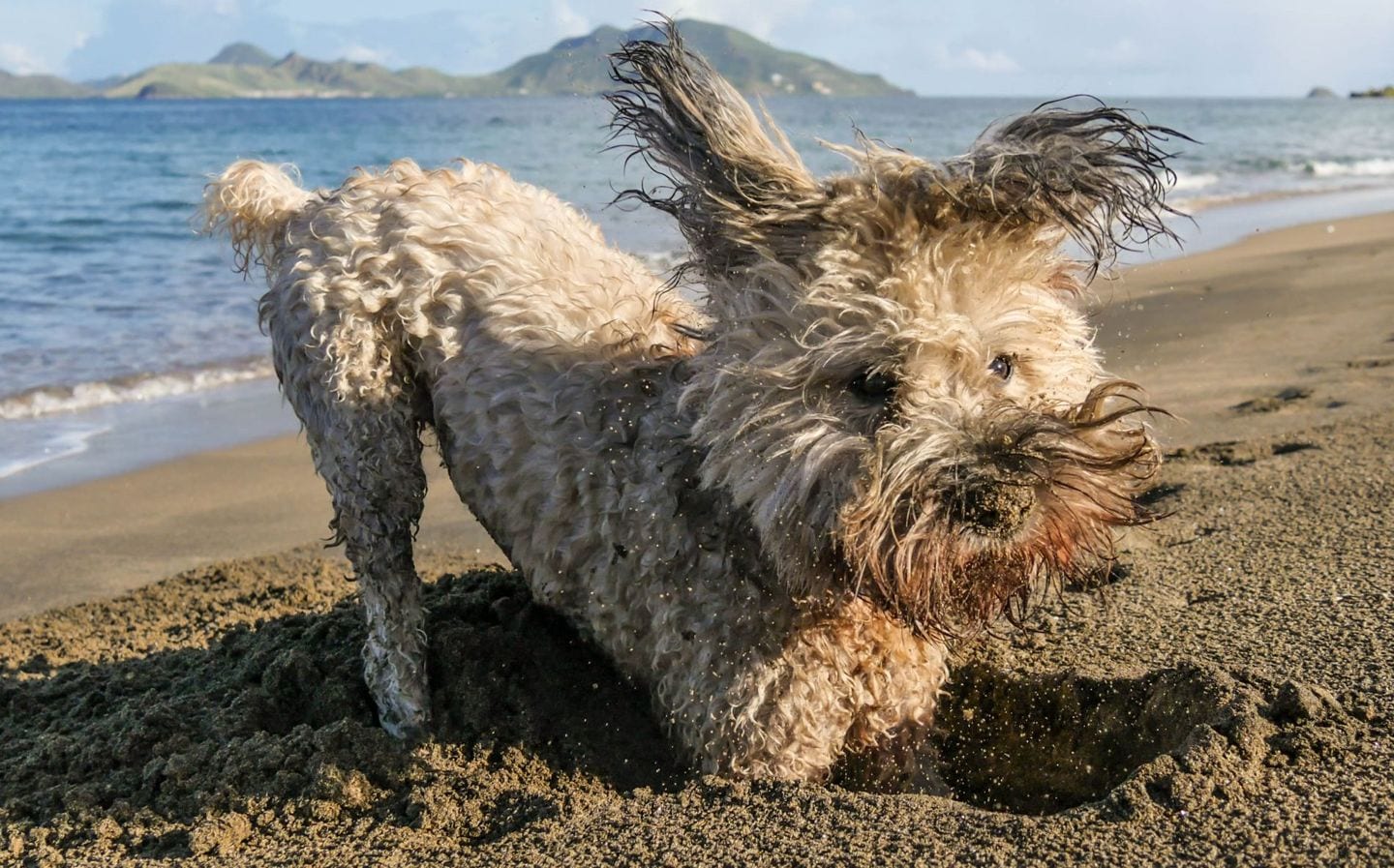 YOU HAVE THE FLEXIBILITY TO FIND THE PERFECT SHOT AFTER THE ACTION HAS OCCOURED
There's nothing more frustrating than setting up your camera to shoot a fast moving scene and then missing the moment of action because you didn't hit the shutter at precisely the right moment.
Annoying.
By flipping over to 4K Photo mode on my Lumix GH4 I've been able to point and shoot without worrying whether I'll time the shutter right. Shooting a video short and then reviewing the footage instantly, I can choose from a number of frames taken during the action.
You can see that the three frames below show the moment just before, the moment of impact, and the moment after the water balloon hit Mary's back. While all three make a great series, in my opinion the perfect shot is the second of the trio illustrating the moment the balloon exploded!
Owww!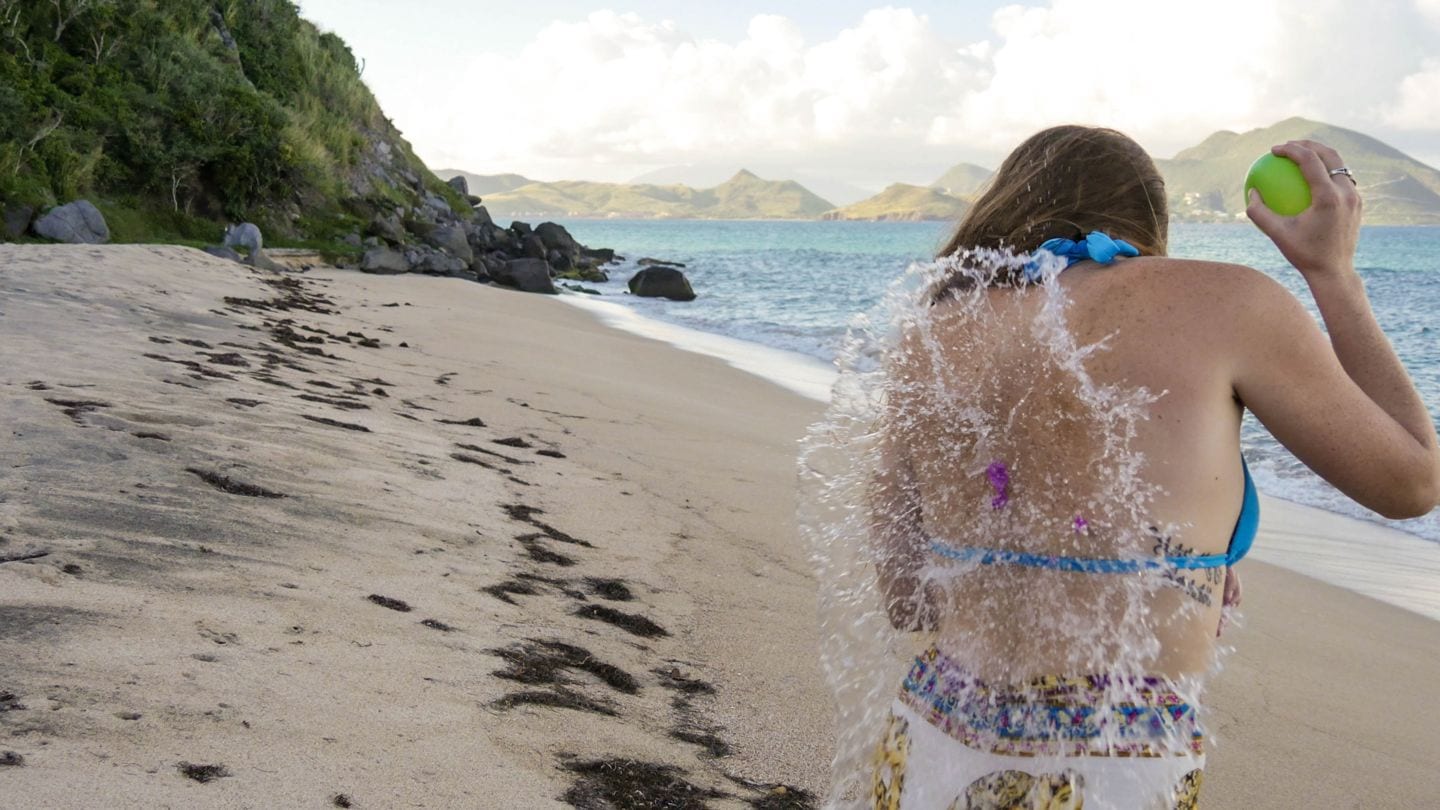 YOU CAN CAPTURE MULTIPLE MOMENTS DURING ONE EVENT
For me the best feature of the Panasonic Lumix GH4's 4K Photo mode is that you can capture multiple picture perfect frames during just one event.
For example, I spent an hour or so shooting short video bursts of a volleyball game on the beach here in Nevis. Experimenting with angles and trying out different shots, I finally found the perfect set up and captured a player diving for the ball.
Whereas with traditional stills photography I would have had just one opportunity to hit the shutter during his dive, thanks to the Lumix GH4's 4K Photo mode I could take multiple stills from that one event.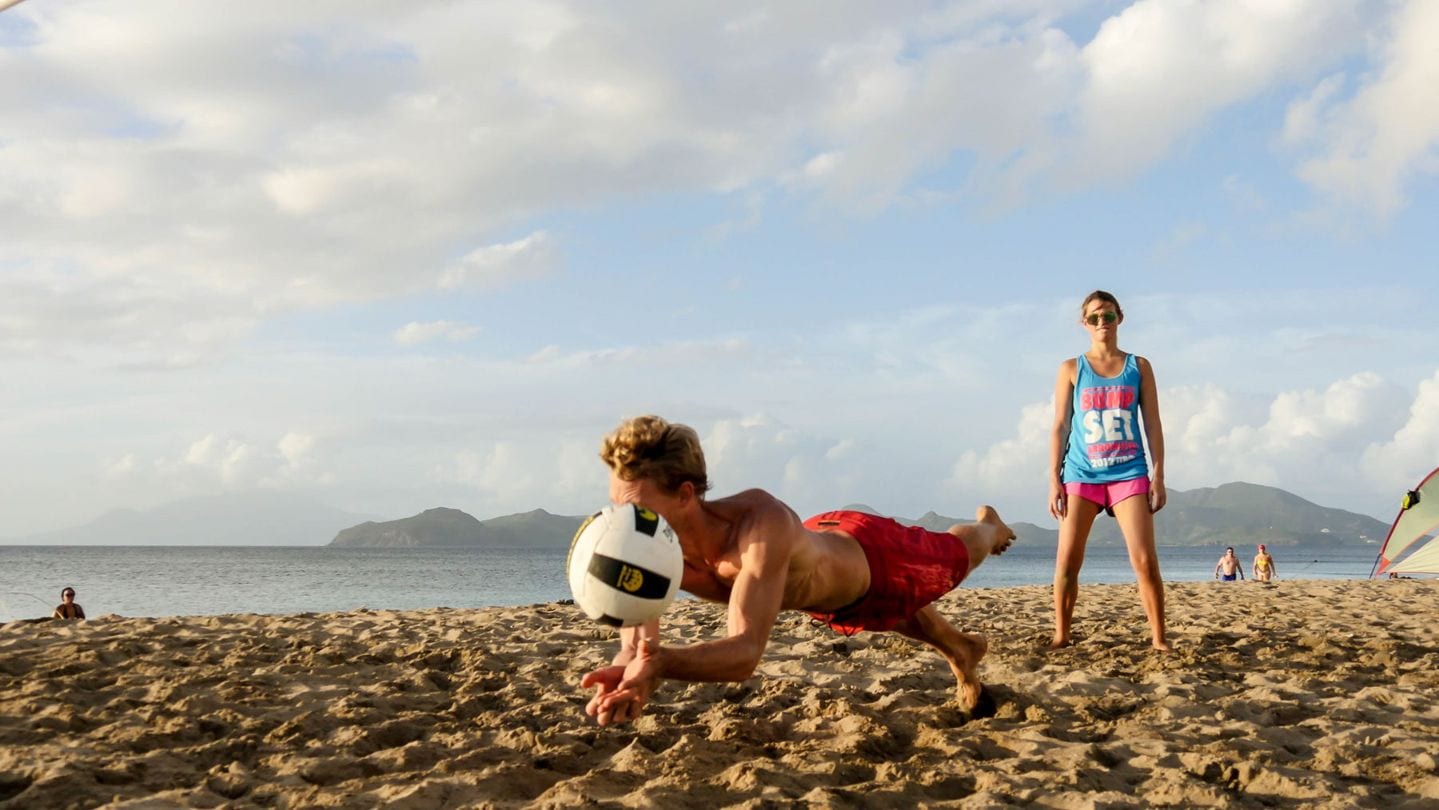 Thanks to my Lumix GH4 I'm inspired to continue shooting my travels in 4K Photo mode. The additional features are helping me get creative with my photography and I'm enjoying the opportunity to capture the world around me in motion!
Stay tuned for more 4K Photo content here on Wanderlusters.com!
INSPIRED? PIN THESE TO YOUR TRAVEL PHOTOGRAPHY PINTREST BOARDS ↓
Are you capturing your travel with the help of 4K Photo mode?