New York City (NYC), also known as New York (NY), is one of the USA's largest and most populous cities. The population of New York consists of almost 8 million people living on a land area of about 784 sq. km, and it is located at the southern tip of the State of New York.
Due to its metropolitan nature, New York is described as the world's media, financial and cultural capital. This megacity is considered a hub of several industries such as entertainment, research, technology, tourism, sports, and arts.
More importantly, it is the center of international politics as the United Nations (UN) is headquartered in this beautiful city. Due to its status as an international diplomacy center, sometimes New York is even called the whole world's capital.
The city receives about 65 million tourists every year. Some major tourist attractions in New York include the:
Empire State Building
Ellis Island
Statue of Liberty
Broadway Theatre
Central Park
Times Square
Coney Island
Do I need a visa to visit New York?
If you are planning to travel to the USA, you must have an approved ESTA. Otherwise, you won't be able to get enter the United States' airports. ESTA is an electronic type of visa, issued by the government of the United States to foreign travelers who want to enter and stay in the USA.
ESTA is an acronym for "Electronic System for Travel Authorization." All eligible travelers can easily apply for one online, which means that you don't have to visit the Embassy at all!
Moreover, an approved ESTA stays valid for 2 years and costs just 49 euros. Engage in all leisure, business, or transit-related activities and stay in USA for even 3 months at a time. You can visit this vast country numerous times since ESTA is a multiple-entry permit.
Remember to submit your application at least 3 business days ahead of the planned trip. Check more information about ESTA and apply within a few minutes from home to get the approved travel permit delivered straight to your email inbox!
READ MORE NEW YORK TRAVEL GUIDES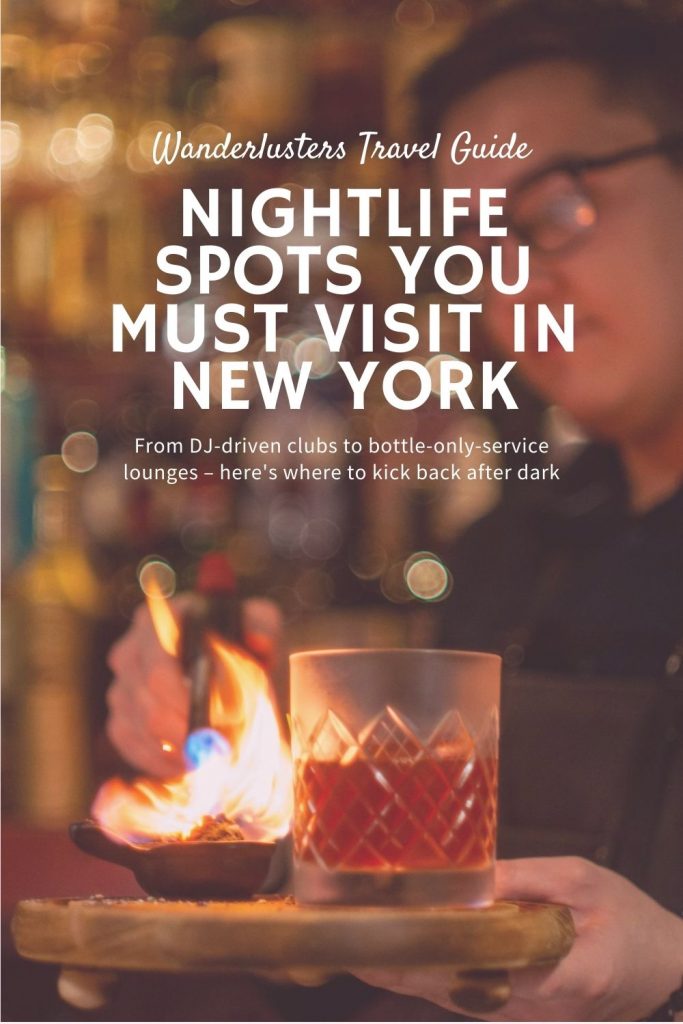 7 best tips for first-time visitors to New York
Research for the best NYC restaurants
After arriving in New York, you will certainly look for a restaurant offering delicious and tasty foods. As New York is a big and populous city, you may feel difficulty in finding the best restaurant for you. So, you should research the best restaurants to eat in New York before visiting.
It is also helpful to manage your food budget. Keep the money you need to spend on food separately.
New York is an expensive city, so finding a good and economical restaurant is very important. It is also very important to keep in mind that the prices of foods you usually see on restaurant menus are not final because you have to add on the taxes. Check here for a guide to the best places to dine in the city.
You should definitely consider trying the Magnolia Bakery, the Momofuku Milk Bar, Bouchon Bakery, and Dominique Ansel. They are some of the most instagrammable restaurants in New York.
Consider using tourist passes
Tourist Passes can be very helpful for you in exploring the whole city. The most popular tourist passes in New York include The New York Pass and The New York City Pass.
With these passes, you can get some significant discounts on the top tours in New York. Some other benefits you can get by having these passes include fast-track entry to attractions and VIP hospitality!
Stay attentive all the time
While exploring NYC, it is very important to keep your direction and track correctly because it is a megacity, and with a slight mistake, you can easily get lost.
So, you should stay attentive all the time to keep yourself on track. In any case, check the street signs to make sure you are actually going the right way. You can also use some help of the "Google Maps" app to stay on track.
Don't forget to visit the fantastic museums
Even if you're not a big museums fan, exploring those available in New York is a must!
The best time to visit the museums is when the weather is bad, and you can't go anywhere else. Some of the best museums in New York include The MOMA, The Tenement Museum, and The Brooklyn Museum.
Central Park is one of the most beautiful places in New York. The best time to visit it is in the fall and spring seasons. Taking a walk through the infamous Central Park in NY is something that simply cannot be missed.
In the fall, you will love to see the leaves change, and in spring, there will be a highly immersive scene of the blooming flowers. Moreover, Central Park is the most filmed location in the whole world!
Avoid eating at chain restaurants
No doubt, New York has some of the best restaurants in the world. So, don't waste your time and money having meals at chain restaurants.
These restaurants are not only of low-quality when it comes to food, but also expensive. We recommend you try some food trucks. It will surely save you money, and you will be able to eat well also.
Pack a comfortable pair of shoes
To visit most of the places in New York, you have to do a lot of walking. New York is a big city and you don't want to waste your time and money on taxis.
READ: How to find adventure in New York
Moreover, most of the tourist destinations in New York are located in streets where vehicles can't enter. So, pack a comfortable pair of shoes that can help you while walking and keep the muscle fatigue away from you.
READ MORE U.S.A. TRAVEL GUIDES
The ultimate route for your southern U.S. road trip
The best one-day road trips from Las Vegas
How to plan a successful golf road trip
Ten off-beat places to visit on your U.S. road trip
The best manatee tours in Crystal River, Florida
INSPIRED? PIN THIS TO YOUR PINTEREST BOARDS NOW!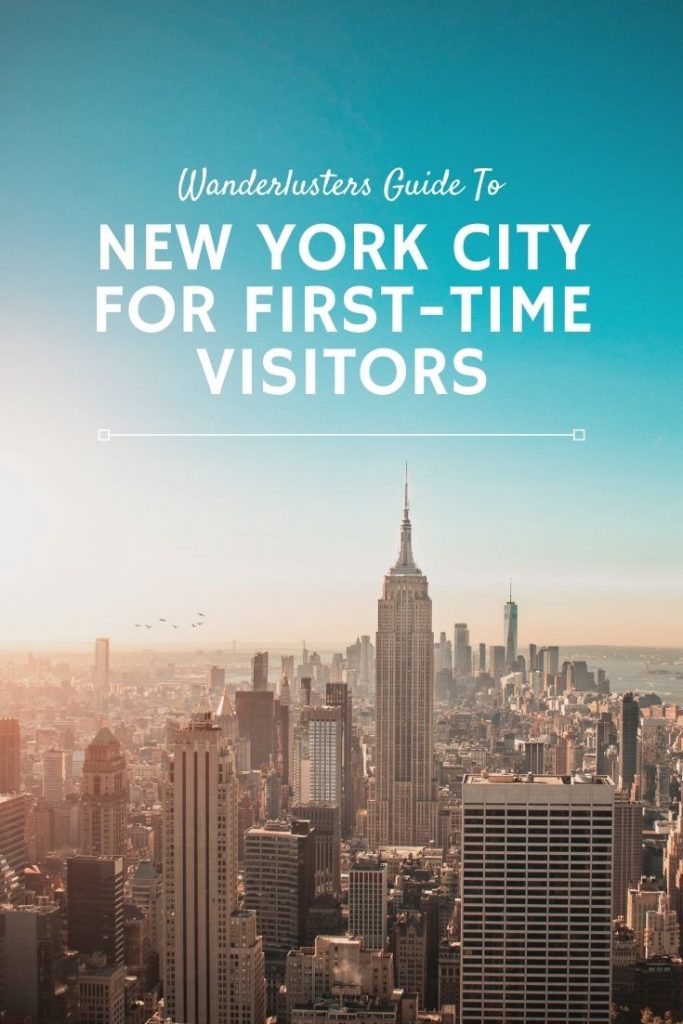 New York is a beautiful city, particularly impressive for first-timers. If you are also visiting New York for the first time, you can make your visit glorious by following our useful tips.
Hesitate no more and apply for your ESTA and pack your bags while waiting for approval! Make sure to plan your journey to see as much as possible since New York is quite big and can get overwhelming. Travel with an itinerary on hand and explore the city that never sleeps!