If your luck has run out in the casino and you've had your fill of buffets, a one-day road trip from Las Vegas can provide the perfect remedy.
With affordable car rental a desirable alternative to coach tours and internal flights, it's easy to plan an adventurous escape from Sin City.
Contemplating a once in a lifetime Las Vegas escape and want to explore the real Nevada? Here are six destinations that you can drive to from the city in just one day.
Travel tip: if you're a European traveller you'll need to submit an ETSA visa application before you travel to the U.S.A. Do this at least one week prior to your departure date as although in most cases it will take less than 72 hours to receive confirmation of your successful application, it may take longer in peak periods.
VALLEY OF FIRE STATE PARK
Drive time from Las Vegas: 55 minutes
Founded in 1935 the Valley of Fire State Park is America's oldest and largest. Noted for its vast sandstone rock formations (from which it takes its name), petrified forest, and 3,000 year-old petroglyphs, the park offers picture perfect views at every turn.
DEATH VALLEY NATIONAL PARK
Drive time from Las Vegas: 2 hours 15 minutes
Vibrant desert vistas and pockets of lush, green plant life will fill your field of view as you drive through Death Valley. Navigate your vehicle through eroded canyon walls and pause at lookouts that offer panoramic snapshots of the magnificent Mojave.
Severe and sublime, this national park exists outside the boundaries of life and death.
Travel tip: pack a basic first aid kit and ensure you have enough water with you for both the journey and any hiking you plan to do at your destination. A lot of the locations I've listed in this article are remote and so it's good to be prepared.
MOUNT CHARLESTON
Drive time from Las Vegas: 35 minutes
If you're keen to escape the desert heat for a few hours, consider visiting Mount Charleston. Cool mountain breezes and an abundance of fresh alpine air will transport you a million miles away from the often stifling Las Vegas strip.
Explore the forests of mountain mahogany, Aspen pine, and juniper, or traverse the trails that encompass waterfalls and wildflowers.
HOOVER DAM AND LAKE MEAD
Drive time from Las Vegas: 45 minutes
Combine a tour of the Hoover Dam with a day trip to Lake Mead and experience two of Nevada's most notable attractions.
Once known as Boulder Dam, the concrete arch-gravity dam affords visitors a bird's-eye view of the Colorado River, while a few hours in Lake Mead recreation area will provide the opportunity for boating, fishing, hiking, picnicking, and photography.
Travel tip: if you're not already a proficient photographer, consider taking a one-day landscape course or learning the basics from youtube tutorials. This will help you capture the best images possible during your trip.
ZION NATIONAL PARK
Drive time from Las Vegas: 3 hours 40 minutes
One of the most awe-inspiring landscapes in the American southwest, Zion National Park should take the top spot on your Las Vegas visitor's itinerary. Drive just two and a half hours from the strip and you'll find yourself surrounded by towering sandstone cliffs and a wealth of natural attractions.
Hike the river trail to see geological highlights such as the Sentinel, the Court of the Patriarchs, and the Great White Throne.
RED ROCK CANYON NATIONAL CONSERVATION
Drive time from Las Vegas: 20 minutes
Just 17 miles from the Las Vegas strip, Red Rock Canyon provides a stark contrast to the bright lights of the big city. Boasting some of the best examples of the Mojave's unique geologic features, plants, and animals it is the perfect day trip destination for those unsure of straying too far from their base in Las Vegas.
With so many inspiring day trip destinations close to Las Vegas you're sure to find the perfect place to retreat to after you've hit the jackpot in Sin City.
INSPIRED? PIN THIS POST TO YOUR TRAVEL PINTEREST BOARDS NOW!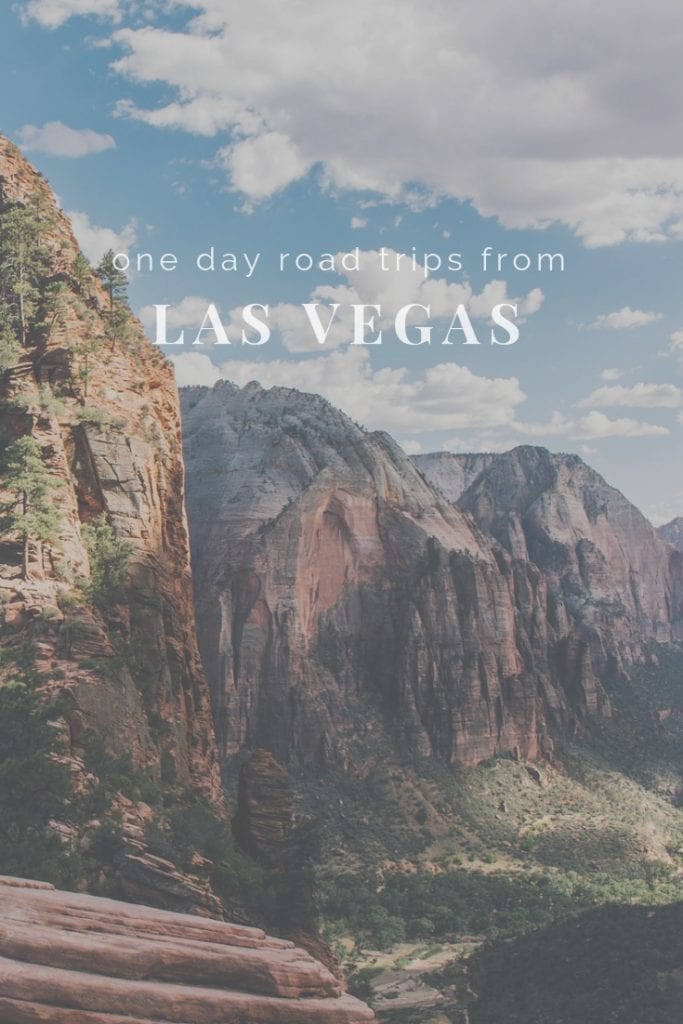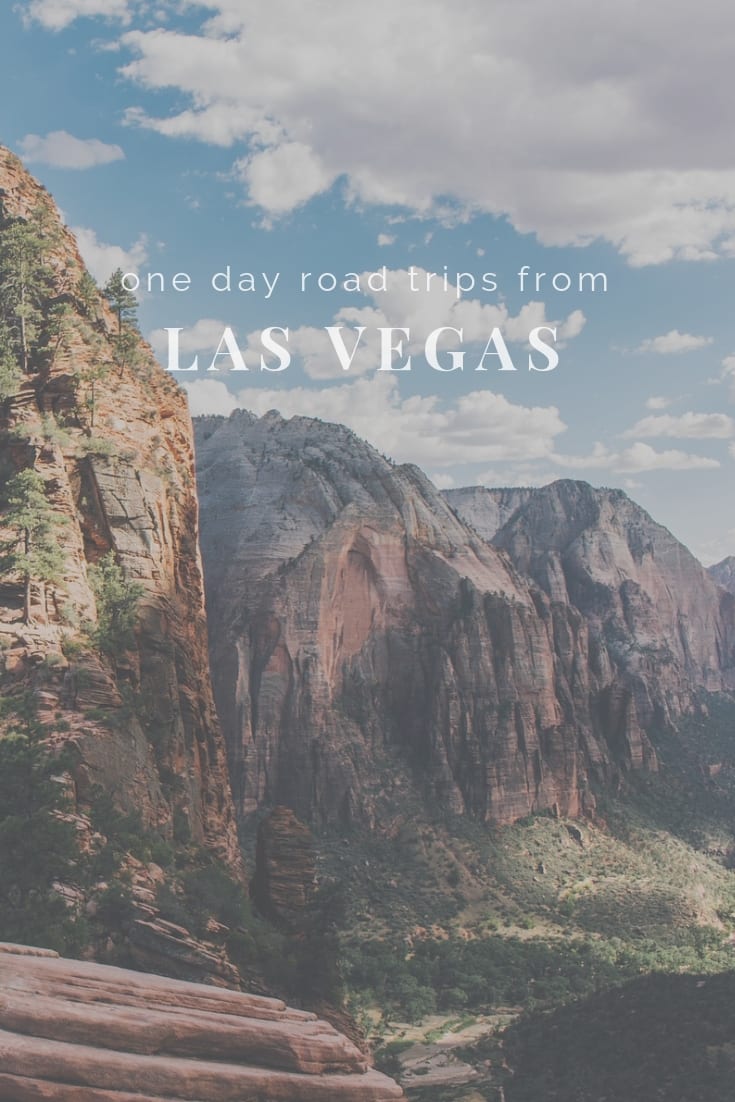 ✈ ✈ ✈
Have you a favourite one day road trip from Las Vegas?