It's been an exciting few weeks here at Wanderlusters HQ. I've been out exploring the volcanic shores of Nevis and instead of capturing my travels with my standard photography gear, I've been playing about with the awesome Lumix DMC GH4 from Panasonic.
I announced my new partnership over on my Facebook page earlier in the week and have received some fantastic feedback on the images I've shared so far.
I'll be travelling with my Lumix GH4 for the next 6 months and will be showcasing the incredible benefits of shooting 4k video and selecting the stills that best capture my favourite travel moments.
What is a 4kPhoto?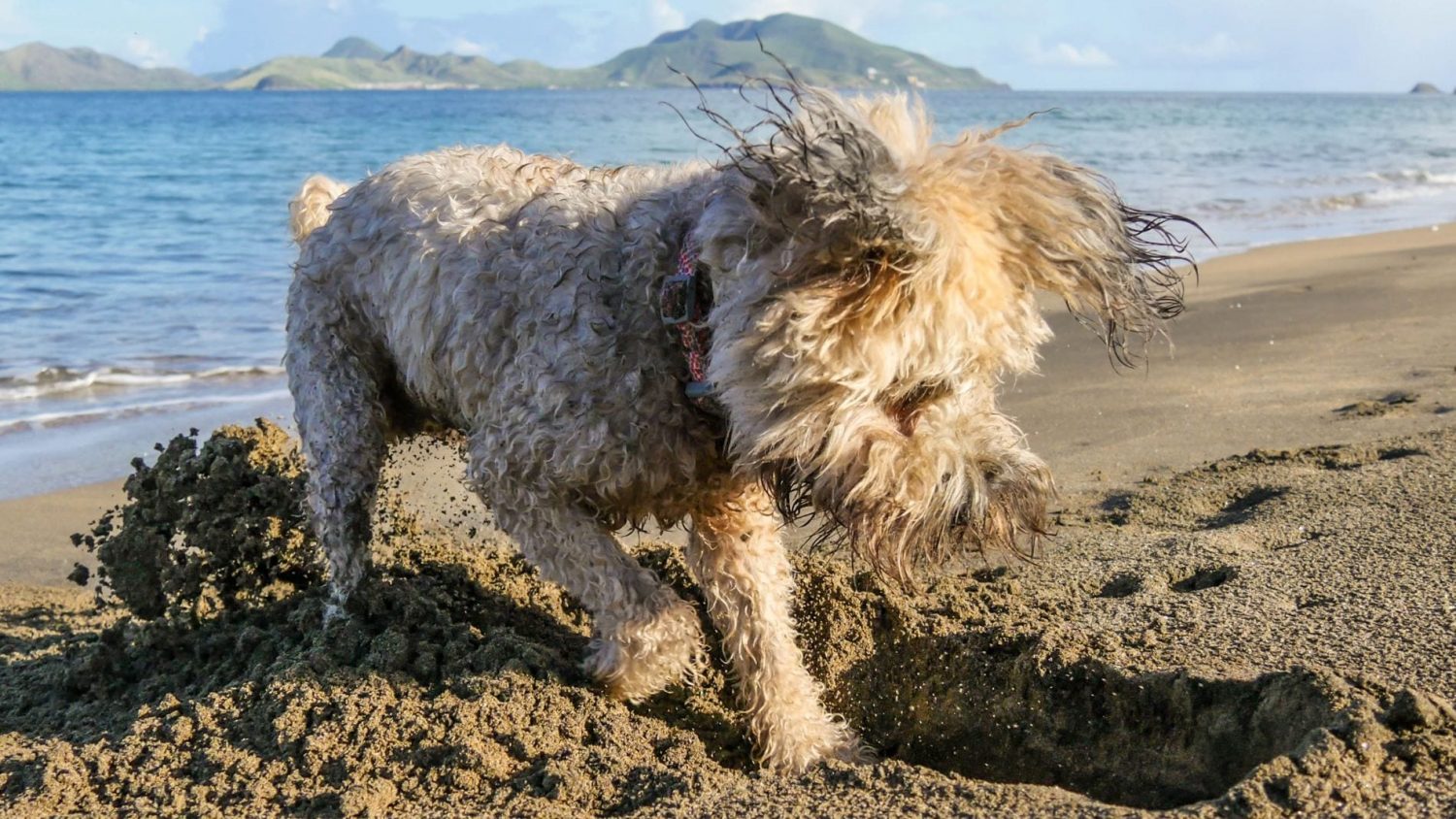 4K Photo – Chloe my current house sitting charge digging for crabs in Cades Bay, Nevis
4KPhoto is a feature designed to help photographers capture movement. Instead of taking prolonged bursts of 8MP images at fast frame rates to capture fast-moving subjects, 4k Photo functionality allows the user to shoot 4K video shorts and then manually select the frame that best captures the moment.
To understand why 4K Photo is such a valuable feature, it's worth considering the pitfalls of trying to take stills from standard video footage. The first issue with this is that the shutter speeds that afford the best video quality allow for some blur to ensure smooth motion; this is not what you're looking for from a still image. Secondly, the most widely used aspect ratios for video are 19:9 and 1.85:1 which are not always desirable for single stills.
The Lumix GH4's 4K Photo mode addresses both of these downfalls by allowing photographers to shoot in 4K in any aspect ratio whilst maintaining the standard set-up used in stills mode.
When can you use 4kPhoto mode?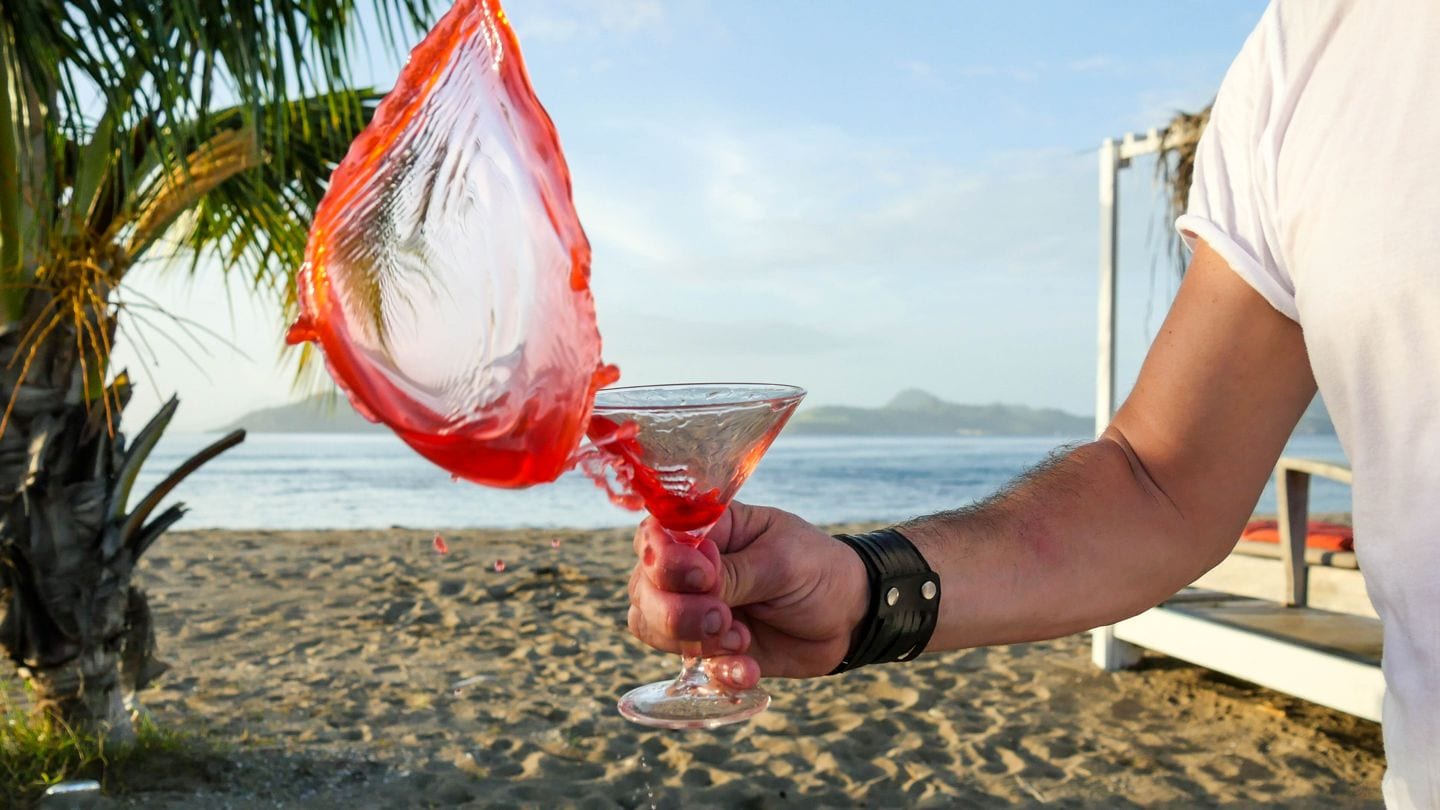 4K Photo – A lesson in cocktail shaking at Chrishi Beach Club, Nevis
The obvious choice for the use of 4K Photo mode is when capturing fast-moving action: the camera will use a fast shutter speed and stay in focus as much as possible.
However, the feature also provides the opportunity to capture multiple moments over the course of a few seconds, giving the photographer more flexibility to find that perfect shot.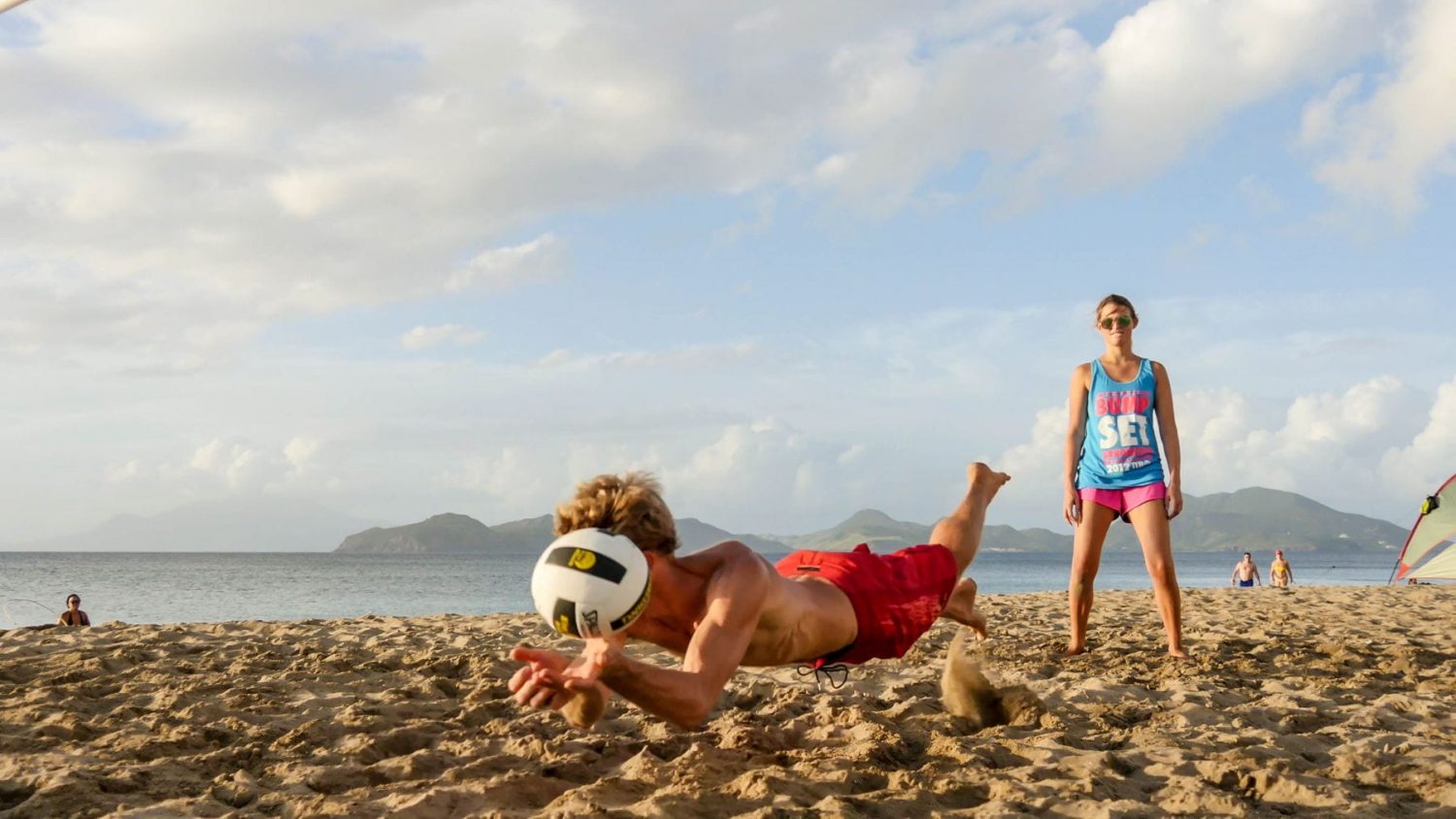 4K Photo – Volleyball action shot on the beach at The Yachtsman Grill, Nevis
You could use 4K Photo to capture:
Children playing Frisbee
A dog chasing his tail
Horses galloping along the beach
A swimmer diving into the pool
Wherever there's movement there's a 4K Photo moment to be found.
4K Gallery – Showcasing the capabilities of the Lumix GH4 and 4k Photo at Oualie Beach Resort, Nevis
The Lumix GH4 also offers loop recording 4K Photo capability, meaning that you can set the camera to record in short stints and write over each recording until you hit stop.
This feature is ideal when waiting for action to happen (imagine you're waiting for a bird to dive down into the water and catch a fish), and will save you having to skip through 30 minutes of video to find the moment when the action happened.
How am I using 4KPhoto mode?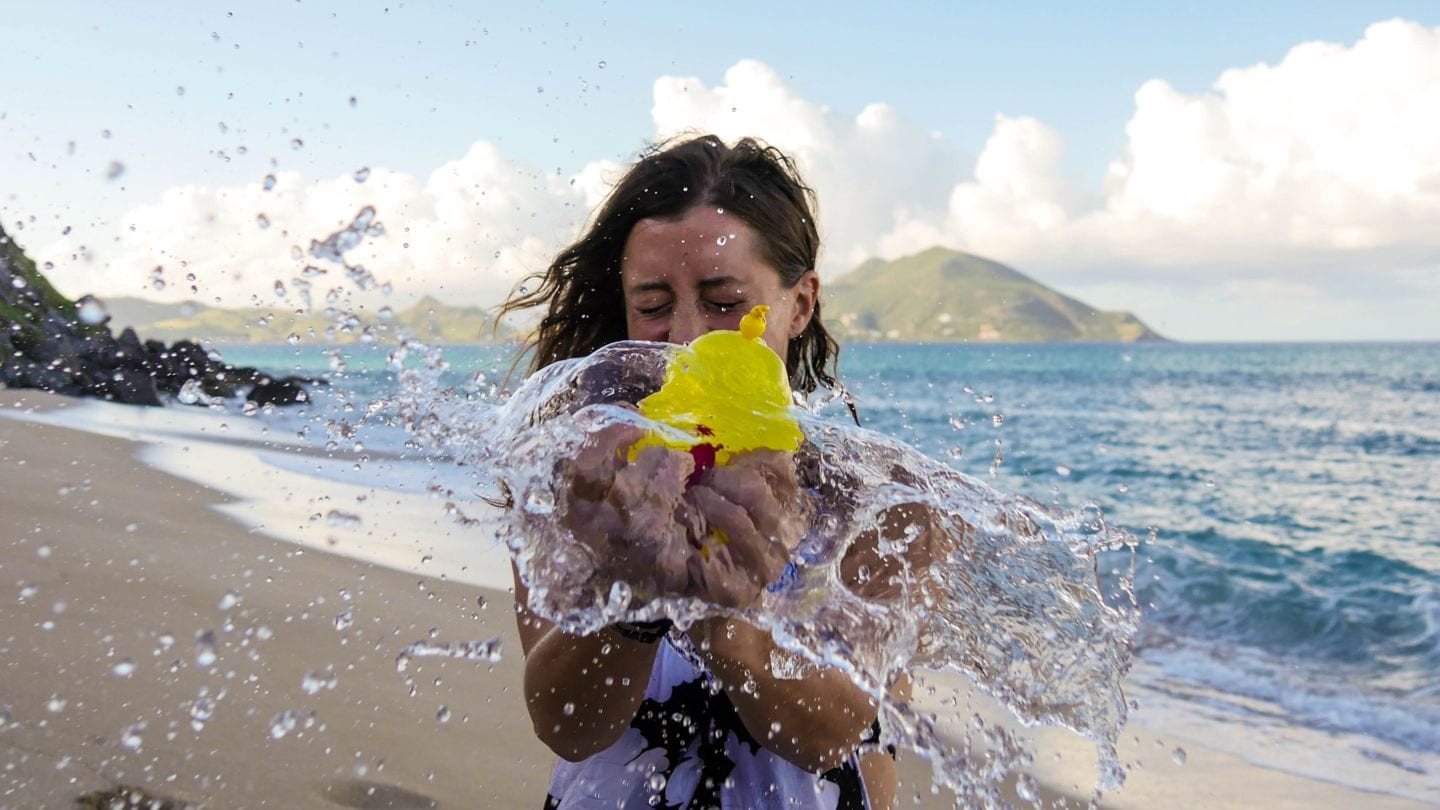 4K Photo – Popping a water balloon on Lover's Beach, Nevis
Here at Wanderlusters.com I like to explore the varied landscapes I visit by heading off the beaten path in search of adventure. Whether paddling down remote sections of river by canoe or scuba diving on eerie shipwrecks, capturing my adventures on film is integral to telling the stories I share here on our blog.
Currently based in the Caribbean I've plans to travel through the region sharing 4K Photo moments from the islands I visit using my Panasonic Lumix GH4. Stay tuned to my social media channels, Twitter, Instagram, and Facebook for daily 4K snapshots.
INSPIRED? PIN THESE TO YOUR TRAVEL PINTEREST BOARDS ↓
✈ ✈ ✈
Are you currently using 4k Photo to capture your adventures? Do you have questions about 4K? Let's chat in the comments below!