I read somewhere that BBC wildlife documentary series Planet Earth was so popular in China that the country's combined streaming activities slowed the internet when it aired. An exaggeration perhaps, but totally believable.
The programme's epic photography and captivating commentary have brought the topic of conservation to the forefront of the conversation in our living rooms. Something I feel is vital if we are to have any hope of preserving the natural landscapes of our earth.
If you've been inspired by the footage captured by the Planet Earth team and would like to see some of the environments featured in the series, why not consider booking a wildlife holiday?
Pack your camera and some camouflage, and dust off your sense of adventure. I've compiled some of the best destinations that offer a memorable wildlife holiday for nature photographers.
Which one is top of your bucket list?
SCUBA DIVE IN THE UNCHARTED WATERS OF RAJA AMPAT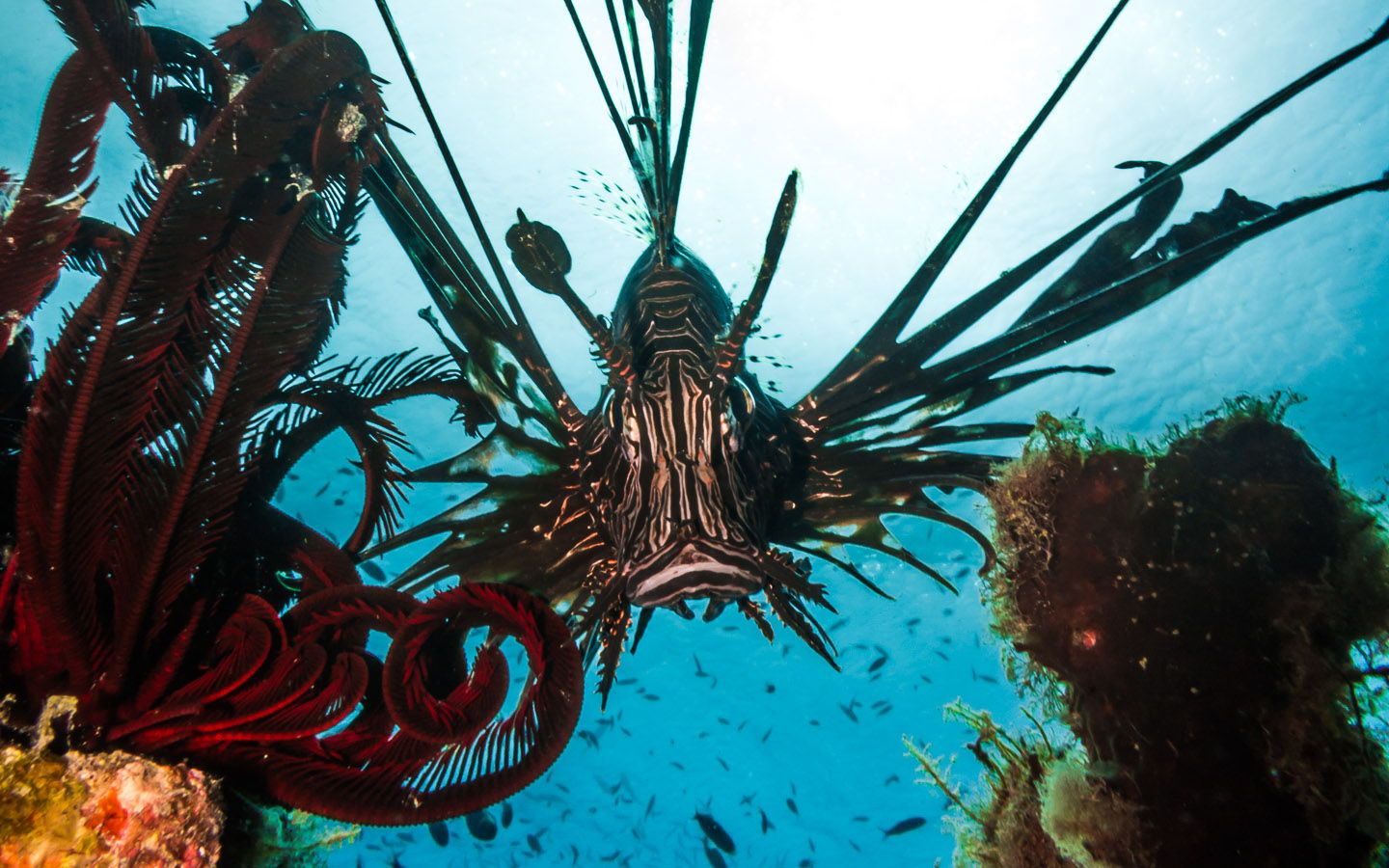 You will need to invest in an underwater housing for your camera, however the reward will be worth it. Sparsely populated and peppered with white-sand beaches, hidden lagoons, and jungle covered peaks, Raja Ampat is without question one of the most beautiful archipelagos in the world.
For an underwater photographer the opportunities are endless, gin-clear water provides the perfect setting for epic underwater shots, and the endemic marine life, which consists of 550 species of coral as well as eels, sharks, mantas and seahorses, are the perfect subject.
WATCH WILD BEARS FEEDING ON SALMON IN HOKKAIDO, JAPAN
Hokkaido's Shiretoko National Park is home to around 3,000 brown bears weighing up to 350kg each and standing at twice the height of the average man; the Ussuri brown bear (also known as the black grizzly bear) is quite an impressive sight when viewed in close quarters.
It was only a few yards from our base at the Shiretoko Nature Centre that I first saw one. Two in fact; a female and her cub were making the most of the abundant salmon running up-stream to spawn. Although I like to think I'm a great storyteller no words can paint a better picture than the somewhat shaky video I captured on my phone as I watched on in wonderment.
If you'd like to learn more about the region check out my comprehensive guide to Hokkaido.
Japan is home to an incredibly varied number of species and if you're a keen wildlife photographer it is well worth taking the time to explore the country's highlights. A tailored wildlife tour like this one from Nature Trek offers insight from a local guide which can ensure you get the pictures you crave!
GO GORILLA TREKKING IN RWANDA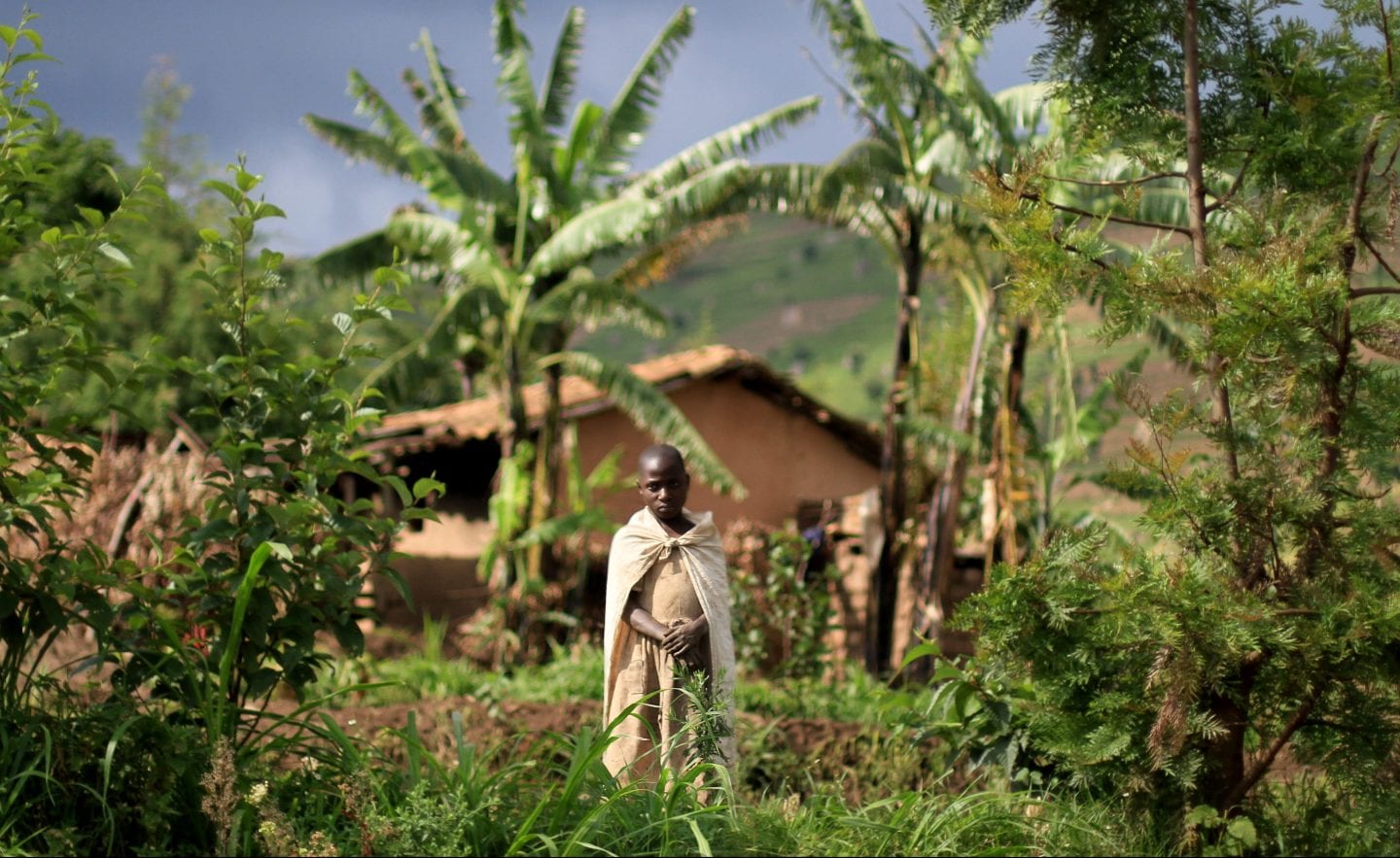 The primeval forests of Nyungwe National Park offer a front row seat to a jungle extravaganza.
Inhabited by more than 75 different mammals, including the last of the world's mountain gorillas, hundreds of chimpanzees, and nearly 300 bird species, it's here that the critically endangered mountain gorilla can be found roaming wild.
There are many Rwanda safari itineraries that offer the opportunity to undertake a gorilla trek, and while I highly recommend the experience, here's a guide to some of the other amazing things to do in Rwanda. I mean, you may as well make the most of the chance to explore whilst you're there!
SEE WILD PENGUINS IN THE TIERRA DEL FUEGO
If you're not familiar with the Tierra Del Fuego its translation from Spanish should offer insight. Meaning Land of Ice and Fire the region is known for its magical landscapes dominated by snow-capped mountain peaks.
For some truly unique photographs head to Martillo Island which can be accessed from Ushuaia, Tierra del Fuego. It is a very special place because it is home to two (sometimes three!) different penguin species: Magellanic, Gentoo and the odd King penguin too!
CAPTURE ICELAND'S LANDSCAPES OF FIRE AND ICE
While Iceland has a number of intriguing species of wildlife, for me its tempestuous volcanic landscapes are the main draw to visit. A country of sharp contrasts; here ice and fire co-exist, the Land of the Midnight Sun will stake a convincing claim to the number one spot on your travel bucket list.
Check current prices for the cheapest Iceland flights here.
WATCH THE NORTHERN LIGHTS AND MEET REINDEER IN FINLAND
You'll find 190,000 reindeer, 749 fells, and 1 Santa Claus in Finnish Lapland, a magical natural kingdom that sits just inside the Arctic Circle. Here harsh weather conditions and long winter nights are juxtaposed by the beauty of the region's wilderness and unobstructed panoramas are in endless supply.
Visit in winter and snow blankets the ground while the northern lights dance in the sky. You'll be able to take in the region's natural beauty via dog-sled, skis, or snowmobile.
MAKE FRIENDS WITH A WOMBAT IN AUSTRALIA'S GREAT WILDERNESS
I have a pretty pointless fact about wombats, and that's that their poo is cube shaped. Don't ask me why, I don't think I've ever googled it. I can also tell you that Australia is vast and is home to more sheep that people.
The one thing I will never be able to find the words to describe is the sheer emptiness of its outback terrain. In 2012 I bought a campervan in Australia and drove the full breadth of the country over the course of 12 months.
With an ever-changing landscape and an adjacent network of highways that navigate some 25,000 kilometres around the circumference of the continent, you'll never be short of options to explore. On your way you'll likely encounter camels, ostrich, wombats and koala.
IMMERSE YOURSELF IN THE SCOTTISH HIGHLANDS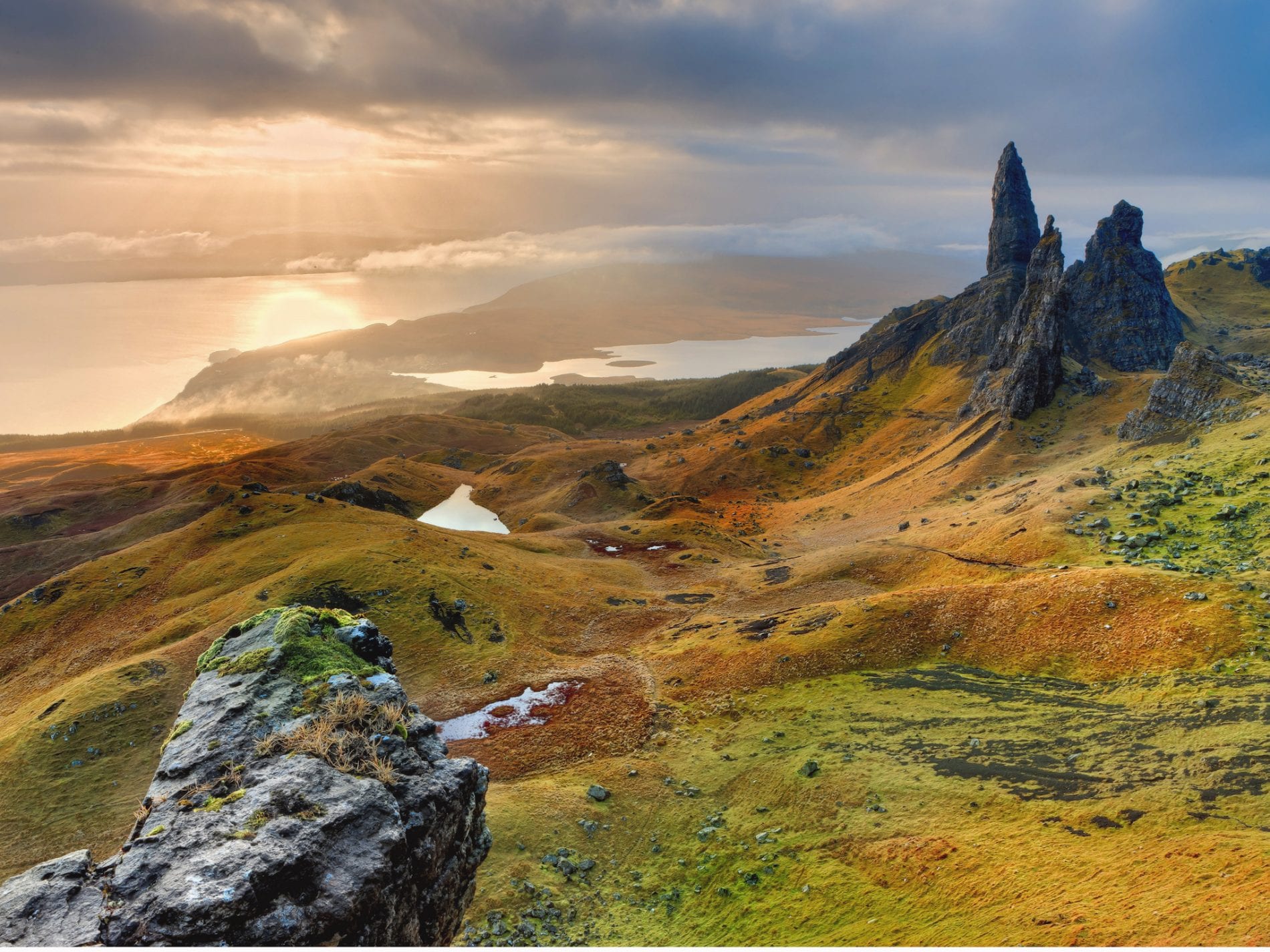 Shrouded in historical beauty, the magnificent Scottish Highlands have been inspiring romantic writers and artists for centuries and have featured in Hollywood movies as the backdrop to countless adventures.
In addition, they also boast an impressive array of wildlife. Golden eagles, red deer and peregrine falcons range the hills with beautiful divers on the lochs that line the west coast.
The Moray Firth on the east coast is home to the world's most northerly resident pod of bottlenose dolphins, and on Skye you can catch sight of an impressive density of otters, and sea eagles, plus there are whale watching opportunities aplenty.
MEET A GIANT TORTOISE IN THE GALAPAGOS
Since Charles Darwin first wrote about the unique and beautiful creatures and landscapes he found there in 1835, the Galapagos Islands have been a must-see destination for evolutionary biologists, conservationists, and photographers alike.
Marine iguanas, giant tortoises, Darwin's Finches, and the flightless cormorant are just a few of species that can't be found in the wild anywhere else. Thanks to a lack of human activity, most of the creatures on Galapagos have no fear of people therefore you will enjoy the closest encounters with wild, and often endangered, creatures in their natural habitat.
Considering booking a Galapagos cruise? Here's my guide to getting the best bang for your buck.
INSPIRED? PIN THIS TO YOUR TRAVEL PINTEREST BOARDS NOW!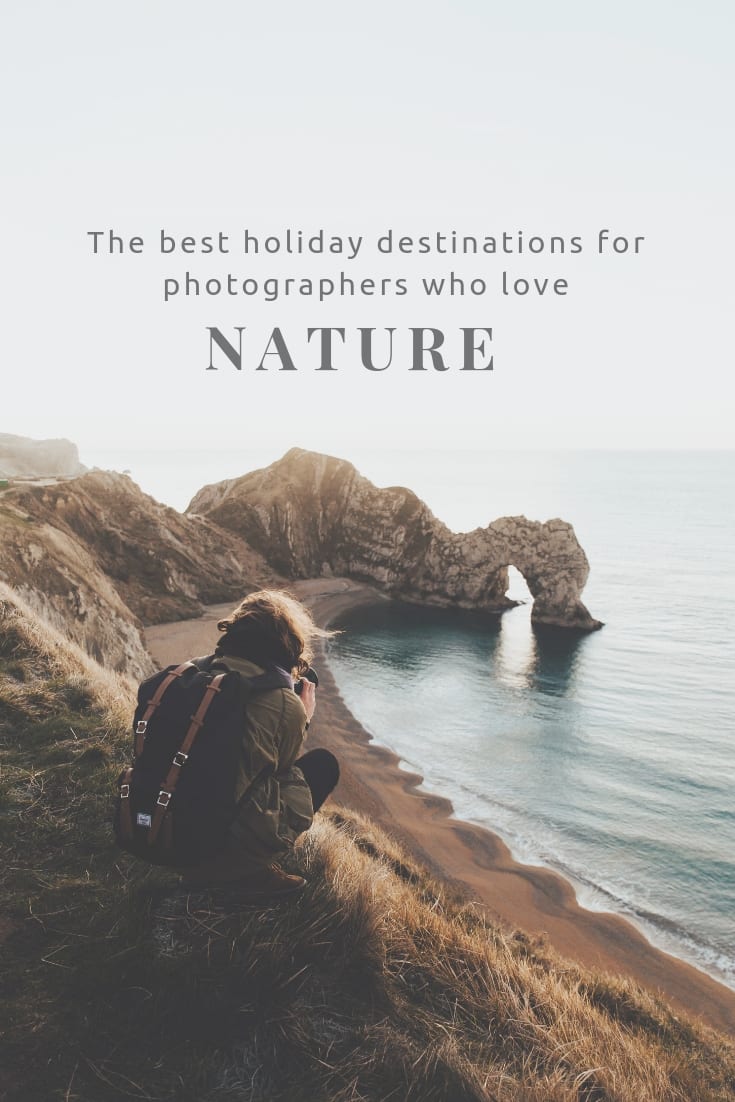 Have you been on an amazing wildlife holiday you think other nature photographers would love? Share details in the comments below.