Shrouded in historical beauty, the magnificent Scottish Highlands have been inspiring romantic writers and artists for centuries and have featured in Hollywood movies as the backdrop to countless adventures.
Trail runners and keen hikers will find a picture-perfect paradise of rugged mountains, rolling mists and serene lakes, whilst intrepid explorers will delight in the fairy-tale charms of the region's undulating landscapes.
Why not consider hiking the Scottish Highlands? Whether you're a novice or a seasoned trekker, haul on your hiking boots and discover mythical monsters, ancient castles and fascinating Scottish folklore on one of the many scenic walks available to travellers.
Thinking of booking a walking holiday in the UK? Companies like mickledore are a great place to find a hiking guide and information about specific hiking routes.
Why go hiking in the Scottish Highlands?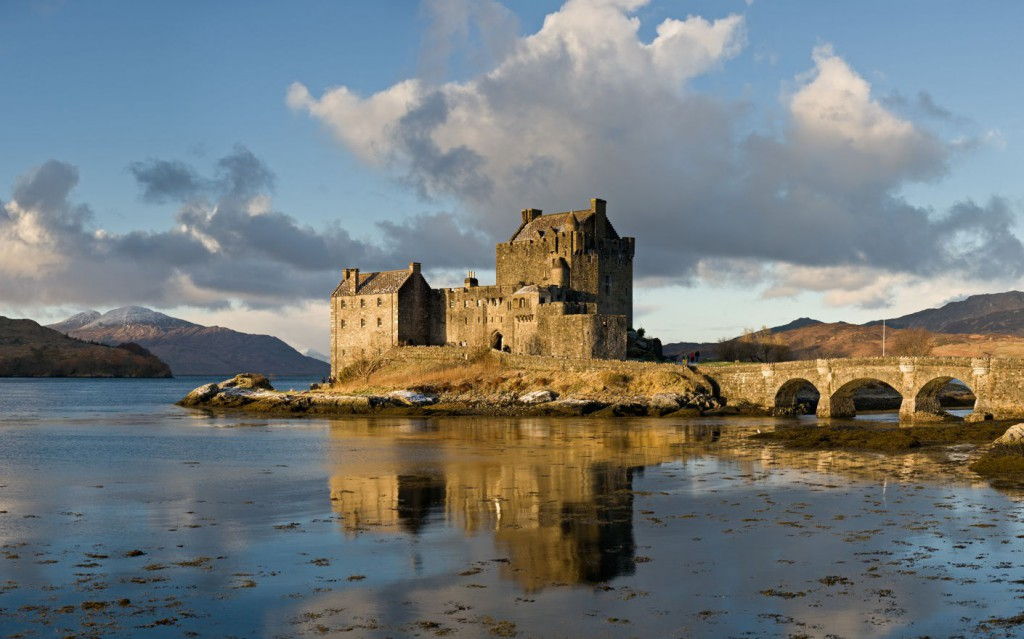 Over one million people from the UK explore the Highlands on foot every year, and there is no reason why you shouldn't either.
A rambling break in bonnie Scotland is the perfect choice for budget-conscious families, students, and couples, and with a range of cheap flight options available you can enjoy an escape without breaking the bank.
Whatever your ability, you can find the perfect trail in the Highlands of Scotland, where hiking paths are plenty.
Absorb spectacular Scottish scenery

The area around Fort William is often considered the outdoor capital of the UK, making it the perfect pivot point for hikers of all levels.
Novice walkers can discover a range of popular beginner's routes, including gentle hikes to fascinating landmarks including the Old Fort and Inverlochy Castle.
This region is also close to the foot of Ben Nevis, the highest mountain in the UK, making it the perfect base for mountain climbers.
Just to the South lies the sprawling volcanic valley of Glencoe, offering dramatic Highland scenery at its very best. Long distance strollers will love ambling along the peaceful Great Glen Way, a quintessentially Scottish 73 mile hike that should be on every wanderer's bucket list.
Rookie ramblers can stick to easy flat routes found on one of the stunning coastal walks peppered with craggy old castles and plenty of caves, cliffs and sea stacks to explore.
This area is also a prime location for avid bird watchers, being able to boast of some of the most diverse bird life in the UK.
Afterwards, the towns of Wick and Thurso provide great stop-off points for those looking for a cosy bed and breakfast to relax and recuperate between walks.
Those seeking spectacular sea scenes should head to Northwest Sutherland – the best location for panoramic views of the Atlantic Ocean and Pentland Firth. This area is well-known for its remarkable geology and tundra-like landscape, so be sure to pack plenty of warm waterproof clothing.
Enclosed by unusual mountain formations, head down this spectacular region to find a haven of tiny sandy beaches to comb. There are plenty of fairy-tale forests to explore, including Borgie Wood near Bettyhill and Camore Wood near Dornoch.
To the west the 'bone caves' near Inchnadamph are an archaeologist's paradise, where the remains of ice age animals and polar bears have been uncovered…
Follow famous footsteps through the hills and glens
Cinemagoers will know that the unspoilt Highlands have been used to film countless box office smash hits.
Harry Potter fans should visit the Glenfinnan Viaduct, the iconic single track railway that connects the muggle realm to the wizarding world in several of the famous films.
There are a number of easy-going short walks in this area with superb views of the lovely Loch Shiel, a huge freshwater lake in front of a magnificent mountain backdrop.
In the centre of the lake lies the stunning St. Finian's Isle, the site of an ancient ruined chapel. Braveheart buffs should make their way to the gorgeous Glen Nevis Valley at the foot of Ben Nevis, the setting for much of the award-winning Mel Gibson epic.
Go off piste and take epic Instagram images
The farther away from civilisation you hike the more breathtakingly beautiful the views become, so for those that take pride in the holiday Instagram updates take note; boldly go where few find themselves and you're in for a real treat. My recommendations?
Rothiemurchus Forest – encompasses one of the largest areas of natural forest in Britain and boasts an exceptional array of wildlife. Explore the 10,000 hectares of ancient Caledonian forest, lochs, rivers, glens, and mountains with your camera in hand, the views are divine.

The Cairnghorms – are a mountain range in the eastern highlands known for their offering of outdoor activities. Take the Caledonian Sleeper train from London and wake up in this natural wonderland, your Instagram feed will explode the moment you step off the train!

The Callanish Stones – are an arrangement of Neolithic standing stones that were the centre of ritual activity in the area during the Bronze Age. Catch a cracker of a sunset and the resulting images are quite extraordinary.
Find freedom along the Mamores Mountain Path
Experienced hikers can also follow in the footsteps of historical Scottish Independence icon William Wallace in the challenging trek along the spectacular Mamores mountain path – not for the faint of heart.
If you want to see some of the endemic wildlife roaming in their natural environment, you should definitely head to the breath-taking mountain region of Cairngorm, home to one of Scotland's most celebrated National Parks. Watch out for rare species of wildlife like red deer on well-marked trails surrounded by incredible mountain vistas, rolling hills, voluptuous valleys and crystal clear rivers.
Those seeking glimpses of dolphins, seals, porpoises and waterfowl should take a jaunt to the gentle Easter Ross region, where the coastline is speckled with seaside villages and well-trodden rambling routes.
What to pack when hiking the Scottish Highlands
Depending on the season you visit, your wardrobe will consist of a number of water wicking, water-proof, and breathable layers, however you will need woollen hiking socks and sturdy, supportive footwear whatever time of year you decide to hike.
Best hiking boots for exploring the Scottish Highlands
Tecnica Forge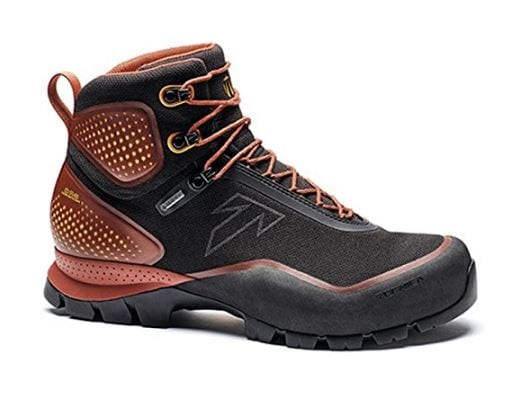 Weight: 20.9 ounces (leather) 20.6 ounces (synthetic
Waterproofing: Gore-Tex Extended Comfort
Upper: Nubuck leather or synthetic
Sole: Vibram Megagrip
Scarpa's Zodiac Plus GTX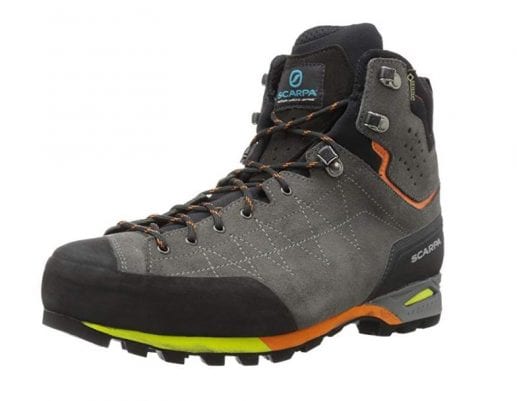 Weight: 19.2 ounces
Waterproofing: Gore-Tex Performance Comfort
Upper: Suede
Sole: Vibram Drumlin
Some other items well worth packing are a PBA-free water bottle, sunscreen and midge repellent, a blister kit, and some energy bars.
Be sure to alert someone of your planned route and arrange check points with your fellow hikers in case you get separated. This guide is well worth a read if you're planning to veer off well used trails.
What are you waiting for? Whatever your ability, grab your hiking essentials and get planning an unforgettable hike in the Highlands today.
INSPIRED? PIN THIS POST TO YOUR TRAVEL PINTEREST BOARDS ↓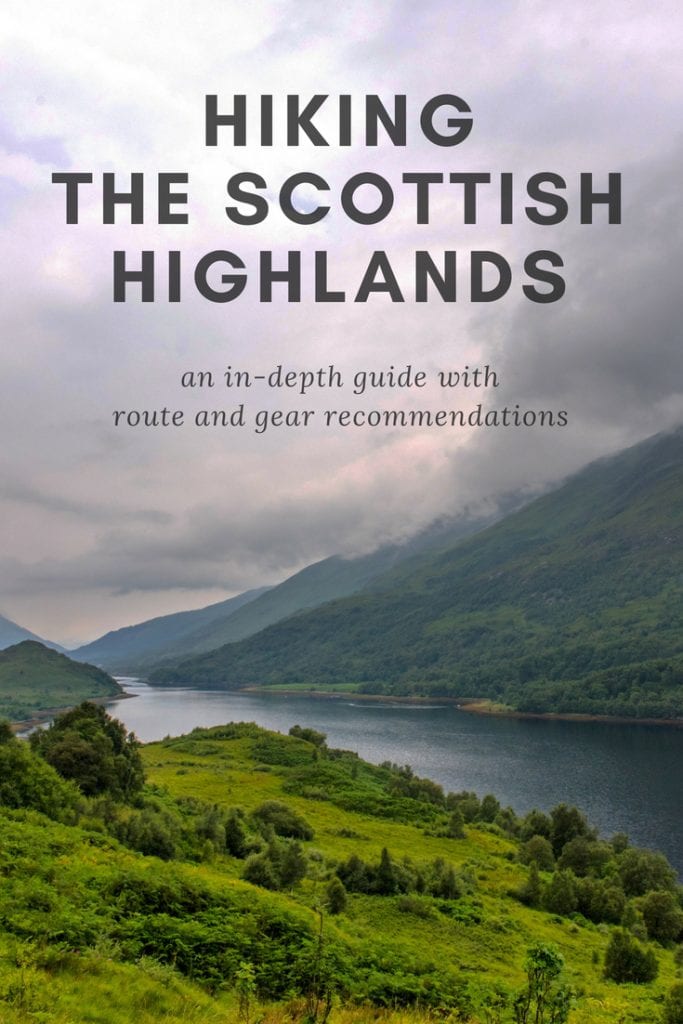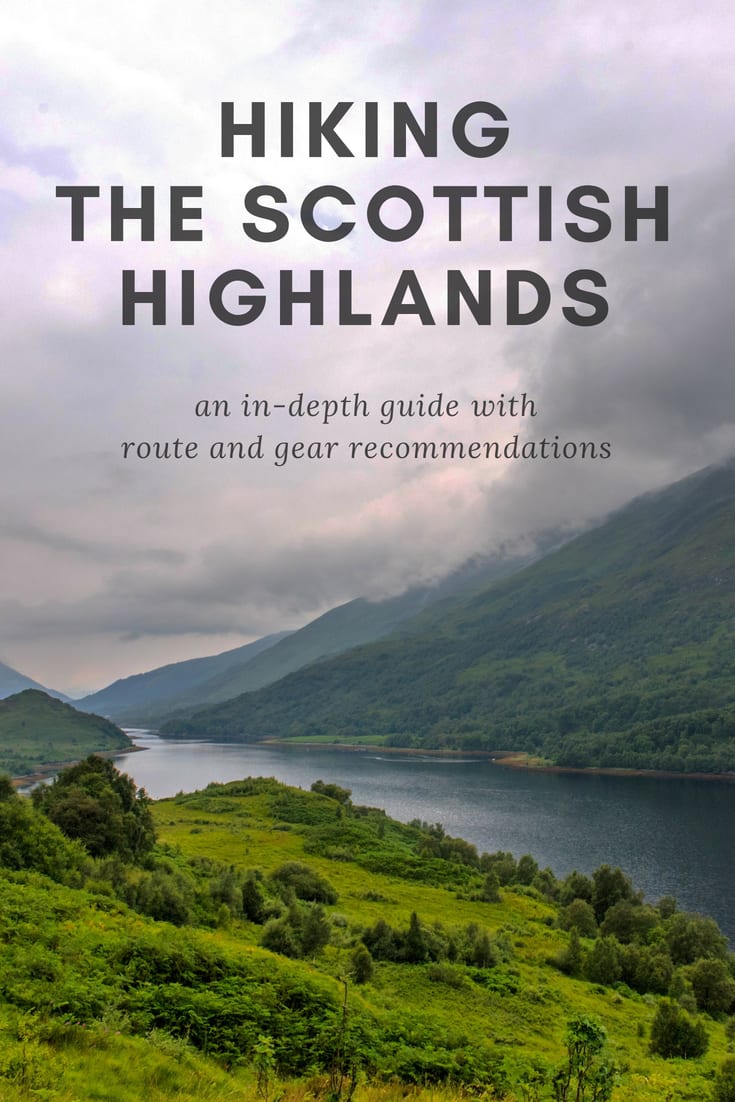 ✈ ✈ ✈
Are you dreaming of hiking in the Scottish Highlands? Share your comments with us below.