This Galapagos cruise guide will help you differentiate between the various classes of cruise travel offered, and ensure you get the best value trip for your money.
Since Charles Darwin first wrote about the unique and beautiful creatures and landscapes he found there in 1835, the Galapagos Islands have been a must-see destination for evolutionary biologists, conservationists, and adventure travellers alike.
Marine iguanas, giant tortoises, Darwin's Finches, and the flightless cormorant are just a few of species that can't be found in the wild anywhere else. Thanks to a lack of human activity, most of the creatures on Galapagos have no fear of people, and you will enjoy the closest encounters with wild, and often endangered, creatures in their natural habitat.

But the islands' remote location, some 600-miles off the coast of Ecuador, coupled with a lack of facilities (thanks to a permanent population that was only established in the 1950s) had meant that they were out of reach for most, and certainly for anyone who wanted to travel in some comfort.
THE START OF THE GALAPAGOS CRUISE INDUSTRY
In the 1970s, a handful of pioneering local families who had previously mainly been fishermen started to offer their boats for charter to the few rugged outsiders who began to make their way to Galapagos. Because the entire archipelago and its waters were designated a protected National Park, sailing between the islands became not only the easiest way to experience the different habitats and stunning wildlife but also the least environmentally impactful.

It was from this simple start that Galapagos naturalist cruise tourism developed. Operating under the tight restrictions of the National Park authorities, there are now over 100 authorised vessels offering a vast range of itineraries, allowing visitors to experience habitats and creatures that you can't see anywhere else on earth, all accompanied by trained and authorised Natural Park guides.

Given their unique flora and fauna, and their relative remoteness, the Galapagos islands have indeed become a "bucket list" destination for many travellers. Because of this, when it comes to a Galapagos cruise, there are now a host of options available that can suit all budgets and circumstances.
READ MORE OF OUR EXOTIC ISLAND GUIDES
Whether you're a solo traveller, visiting Galapagos as a family, or looking to indulge in a luxury experience, there are thousands of ship/price/itinerary combinations to choose from – doing your research can be a little overwhelming!

Thankfully, independent Galapagos cruise experts Galapatours.com have developed a new web portal that allows you to filter every cruise by date, budget, family-friendly options, length of trip, and more. They have made it easier than ever before to find the perfect way to experience the Galapagos islands.

We used the website's search features to highlight our pick of the best budget, mid-range, and first-class Galapagos cruises you can take today.

BUDGET GALAPAGOS CRUISE OPTION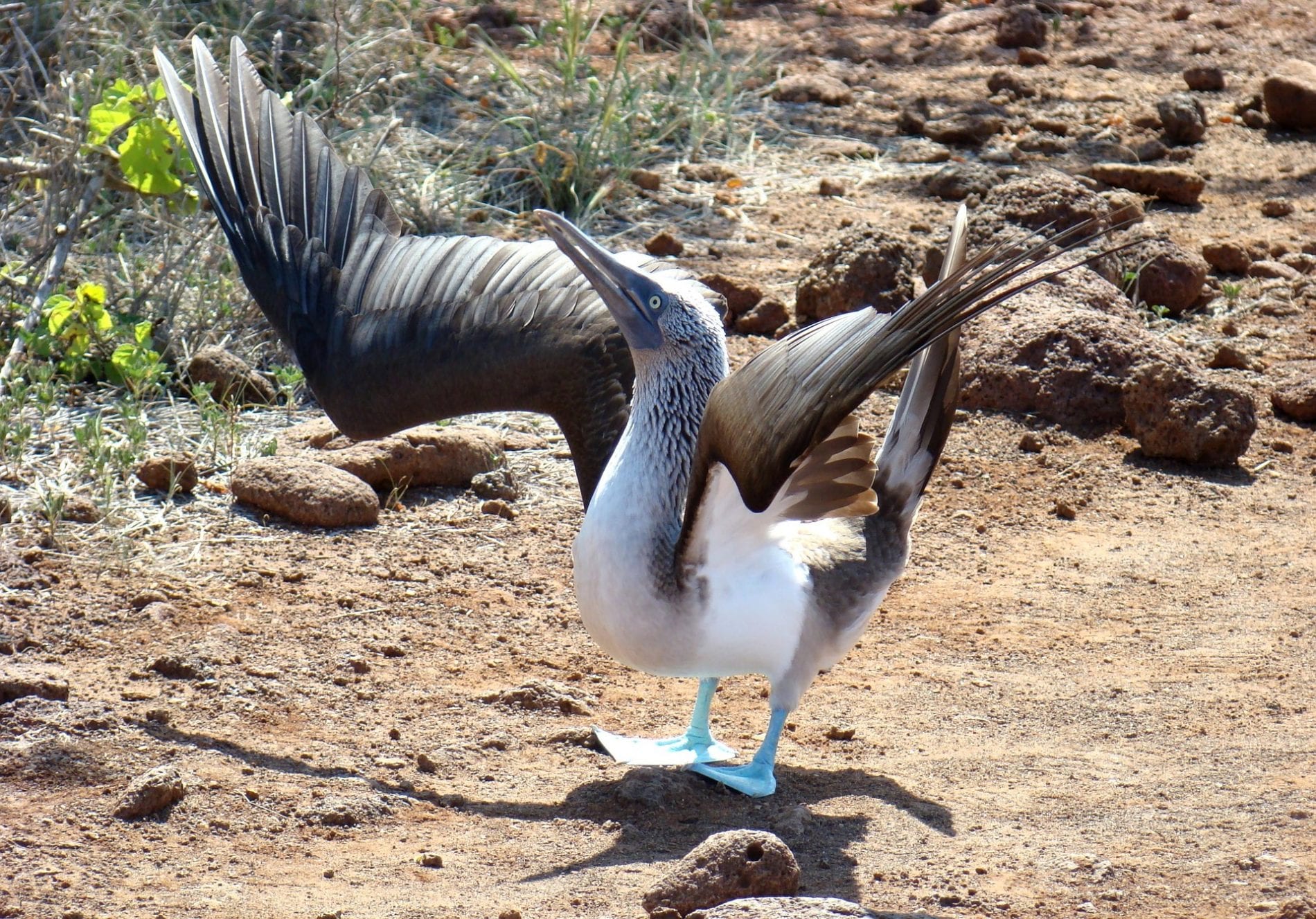 The Angelito is a family-owned-and-operated budget class Galapagos motor yacht that's been in the same hands since 1992. She had a beautiful refit in 2013 and now offers one of the best mixes of comfort and value for a Galapagos cruise.

Because at least one member of the owning family is on board at any one time, the passion for giving a great experience is always on display, and the whole crew are proud of her. From the comfortable twin cabins with larger-than-average windows to beautifully polished wood fittings, a huge sun deck, and tasty food made using fresh, local ingredients, Angelito offers budget-conscious travellers an incredibly comfortable "home-from-home" experience.

Her most experienced naturalist guide, with over 20 years service under his belt, is of course also a family member, and the philosophy on this boat is not to rush things – they certainly believe in quality rather than just quantity. This experience shows as Angelito has a range of excellent itineraries to choose from, ensuring that you will get the most intimate encounters with iconic species like Giant Tortoises, Marine Iguanas, and Blue-Footed Boobies, to name just three.

THE PERFECT MID-RANGE GALAPAGOS CRUISE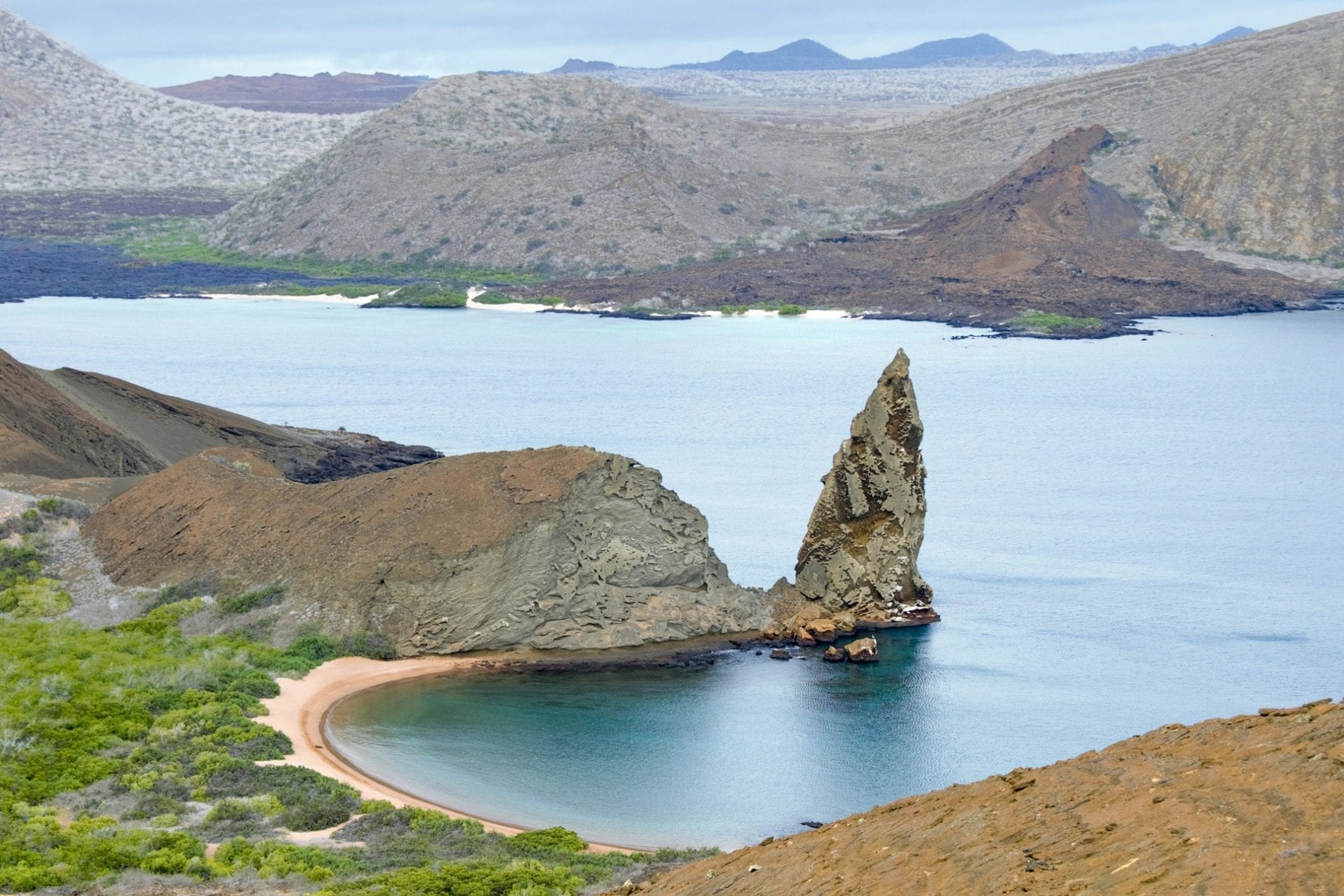 This is the category where you have the most choice, and where using an independent filter to narrow down your options is the most useful. If you want to see the main "iconic" Galapagos land species as well as have plenty of opportunities to snorkel with Galapagos penguins, sea lions, and more, then a mid-range cruise aboard the Beagle is going to tick all your boxes.

When you add to this the fact that she's a motor sailboat, and when the wind's right you'll be travelling under canvass, well it can't get any better! There is nothing better than sitting on the bow of a rigged sailboat and watching for dolphins as you move through the water in silence. Great additional touches at this price range include free snorkel gear, and kayaks carried on board for guests to use, as well as fully air-conditioned cabins and a ship's library.

The crew of 6 have an excellent reputation not only for looking after their guests very well indeed, but also for respecting the Galapagos environment. Because of this, Beagle is currently the only vessel with permission to take guests snorkelling off the island of Fernandina at Punta Espinoza.

Beagle might be the most romantic, and greenest, way to experience the Galapagos.

THE BEST LUXURY GALAPAGOS CRUISE
For those who want to see the Galapagos in style, we have picked one of the newest vessels in the fleet, the Endemic.

Only launched in 2018, this "super catamaran" has redefined the luxury Galapagos experience. With accommodation for a maximum of only 16 guests, there's a real exclusivity to Endemic. Her 8 "staterooms" feature huge full-height panoramic windows and private balconies, king-size beds, and a lounge area with entertainment centre.

Outside spaces are huge with beautiful wooden decks, and remarkable features including a jacuzzi hot tub on the "sky deck", an outdoor bar, and al fresco dining area. Food on board is of the highest international standard, but also features plenty of local specialities. The ship's bars have plenty of premium drinks, and her wine cellar always carries a range of stunning South American vintages. There's also a dedicated Service Manager among the 11 crew, solely to ensure your every need is met.

But Endemic never forgets that the Galapagos is the real star of the show, and her highly experienced naturalist guides have developed a range of 6 different itineraries to choose from. You'll be able to see all the iconic Galapagos species, as well as visit some of the less-frequented islands, and learn all about the ecology, geology and natural history of the islands from your guide.

At this price point, you'll also enjoy complimentary snorkel gear, short or long wetsuits, kayaks, and paddle boards. Extra luxury touches include fruit baskets in your room and complimentary refillable water bottle and Buff for your times ashore.
INSPIRED? PIN THIS TO YOUR TRAVEL PINTEREST BOARDS NOW!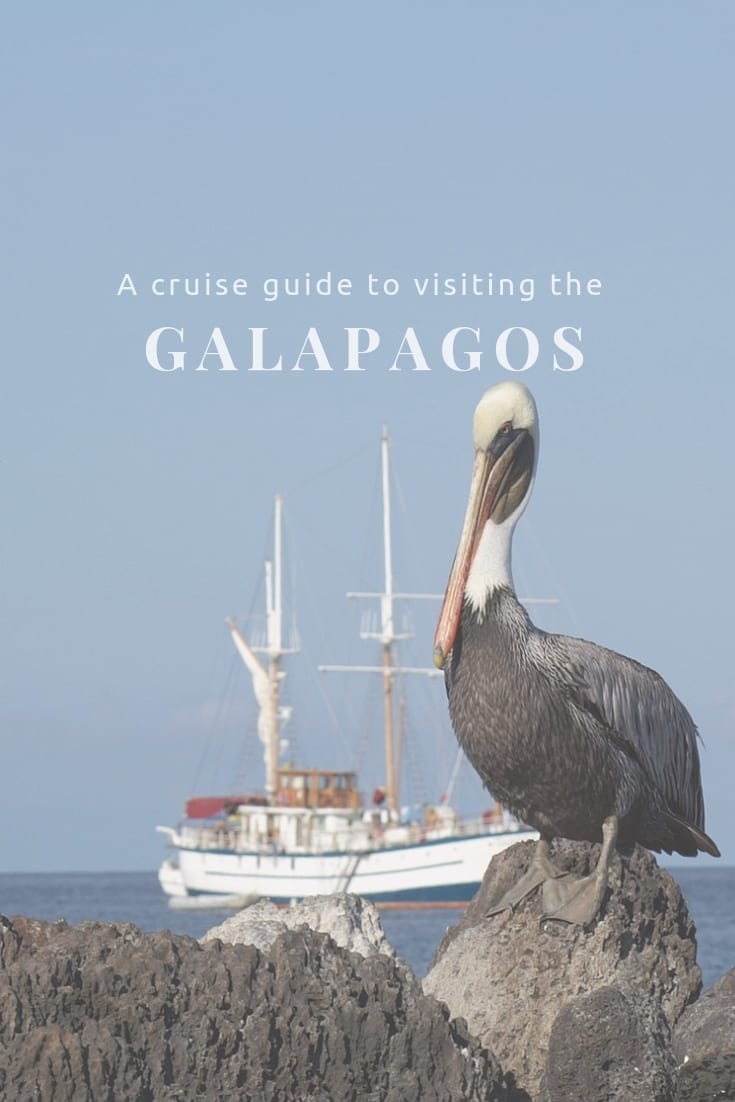 IN SUMMARY
There's no doubt that choosing a cruise over a land-based stay in Galapagos is the most luxurious option, but it's also the best way to see everything the islands have to offer – as well as being the greenest option.

The modern boats in the fleet are all designed specifically for the islands, and they have the latest equipment to minimise their environmental footprint. Even older vessels must comply with strict environmentally-sensitive operating procedures, and the oldest of all can simply unfurl their sails for a truly carbon-free experience.

No matter what your budget, you'll find that the owners, operators and crew of these boats have two things in common – a love and respect for their islands, and a desire to give you, the visitor, the best possible experience.
Have you enjoyed a Galapagos cruise? Share your recommendations in the comments below!