Aside from the fact that they're a banging summer statement accessory, sunglasses offer a range of benefits. They cut down on glare, prevent problems with your eyes and if they contain prescription lenses, can contribute to better vision. It's therefore super important to pack a pair of quality sunglasses that offer 100% UV protection for your eyes, every time you travel.
Tips for travelling with glasses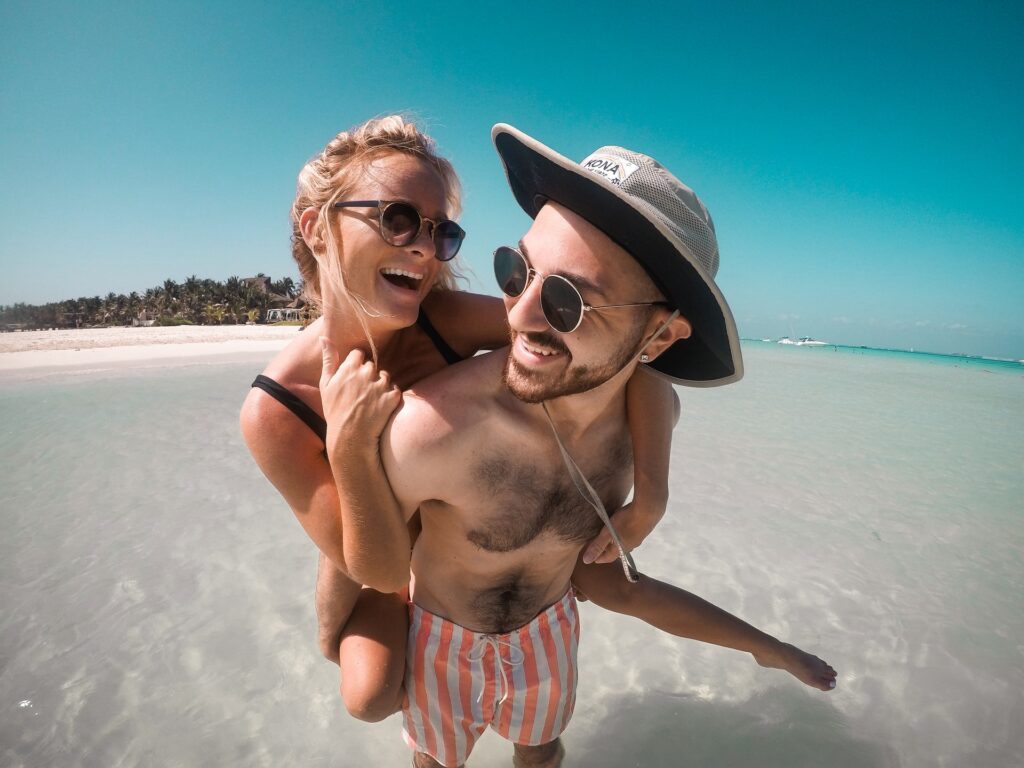 If you're heading off on an international trip, or for an extended period of travel it's a good idea to make sure that your glasses prescription is up to date. If it is consider whether you need a new pair of frames. EyeBuyDirect can help you to purchase a new set of frames that match your prescription. You could have these delivered as well.
For those going away for a longer period of time, depending on where you are, you might be able to have them delivered to your accommodation. Having this choice could also be rather helpful should your glasses get lost or damaged during your holiday.
Why it's important to wear sunglasses when you travel
It isn't just eyeglasses that can help to protect your eyes. When going on a summer holiday, or to a location known for clear skies and hot weather, you may have already thought about packing a pair of sunglasses. It is important to note that not all sunglass frames are made the same way. Better-quality sunglasses lenses offer 100% UV protection on their lenses and this is essential for maintaining good eye health. UV rays can cause a lot of long-term damage, and even increase the likelihood of cataracts developing and impeding your vision.
Also check whether your chosen pair of sunglasses block out UV-A and UV-B light, as these offer additional protection.
What to wear to protect your eyes when swimming and snorkelling
If you have prescription lenses and are jetting off to a beach destination consider investing in a prescription snorkel mask. This will ensure that you can see the underwater landscapes you're swimming over and offer protection from bacteria in the water. A number of different bacteria, including Acanthamoeba, can live in the water and cause severe eye irritation, and even sensitivity to light.
To avoid this, you should remove any contact lenses before swimming, and wear goggles or a snorkel mask for full protection. If you do end up with irritation in your eyes after swimming, whether in the ocean or a pool, flush out your eyes with clean fresh water to prevent further injuries.
Your sight is pivotal to the way you experience the world around you so it's important to do everything you can to protect your eyes.
READ MORE HANDY TRAVEL GUIDES FROM WANDERLUSTERS