For those of you who have yet to get your feet wet in the world of diving, have you ever wondered what exactly lies beneath the ocean's surface?
Don't just watch Finding Nemo or rely on your imagination to help answer this. It's never too late to get on in there and find out! Put on your bathing suit, grab diving gear, and jump off your catamaran charter into the crystal-clear water that surrounds you. From the moment a manta ray graciously glides beneath you or you watch as a school of neon colored fish scurry past your fins, you will be instantly hooked for life.
Don't let fear get in the way either. There are dive locations suitable for all levels. Beginners to professionals, there is an abundance of extraordinary places to explore the underwater world catering to all. More so, if you want to start off slow, rent snorkeling gear and swim along the shoreline. This will allow you to get used to breathing techniques and swimming with flippers. Here are just a few of the best dive locations around the world to add to your bucket list:
AUSTRALIA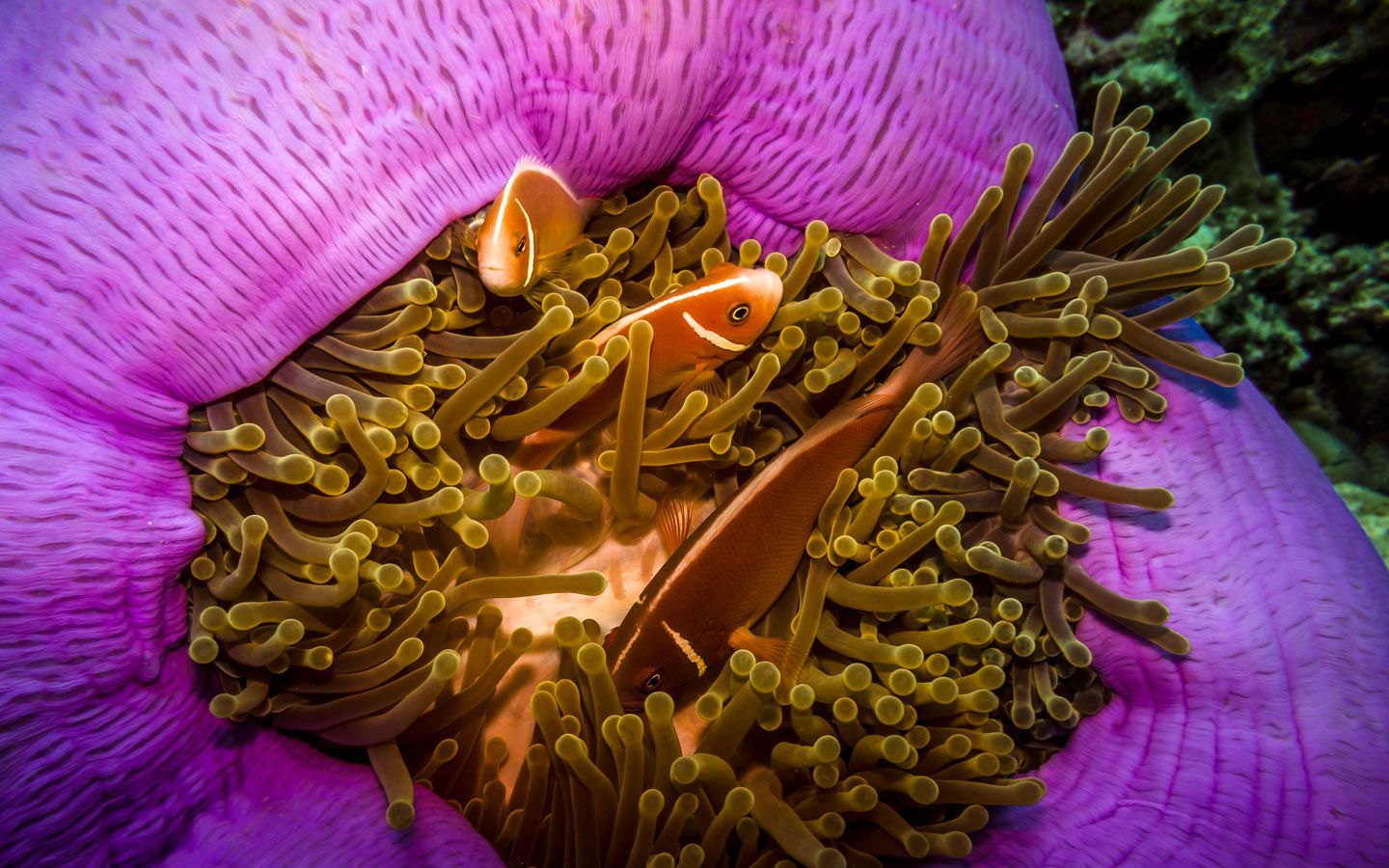 Australia is a diver's dream! Colorful coral reef, giant sea turtles, unique rock formations, and much much more! One of the main dive hotspots is the Great Barrier Reef. It stretches more than 2,000 kilometers, making it the world's largest living organism.
Additionally, it is the only living organism on earth that can be seen by the naked eye from outer space! But that's not the only exceptional place to dive. Australia has a plethora of dive locations to choose from. The Whitsunday Islands and Lord Howe Island are also great places to check out.
BELIZE
Belize is a world class diving destination that attracts scuba divers from all over the world. Most come just to see the Blue Hole, a massive marine sinkhole. This circular hole is over 300 meters in width and 125 meters deep.
The site was first made famous by Jacques Cousteu and in 1996 was recognized as a World Heritage Site by UNESCO. During the summer months, you will find the most ideal conditions for swimming these waters as water temperatures remain in the low 80s. Exotic marine scenery, warm waters, and numerous dive sites to discover – Belize is one of a kind!
INDONESIA
Indonesia is home to one of the longest coastlines in the world, so it is natural that this country has a wide range of sites to choose from when deciding where to dive. Additionally, it is part of the Coral Triangle, meaning that Indonesia's underwater world consists of 20% of earth's coral reefs. Can this place get any better for scuba divers?
Travel to the Komodo Island where you will find some of the rarest animals known to man, both in the sea and on land. Raja Ampat is another great location to check out. Here you will find over 1,200 different fish species swimming about.
GALAPAGOS
Are you brave enough to swim among dangerous species? If so, come to the Galapagos islands and get in the water with sharks! The most common to be seen around this archipelago waters are the scalloped hammerheads and white tipped reef sharks. (Note: these types of sharks are usually placid, they are only known to be aggressive if provoked.) On your holidays here, don't forget to explore famous sites such as Darwin's Arc, located on the southeast section of Darwin Island – a must see while diving the Galapagos.
ICELAND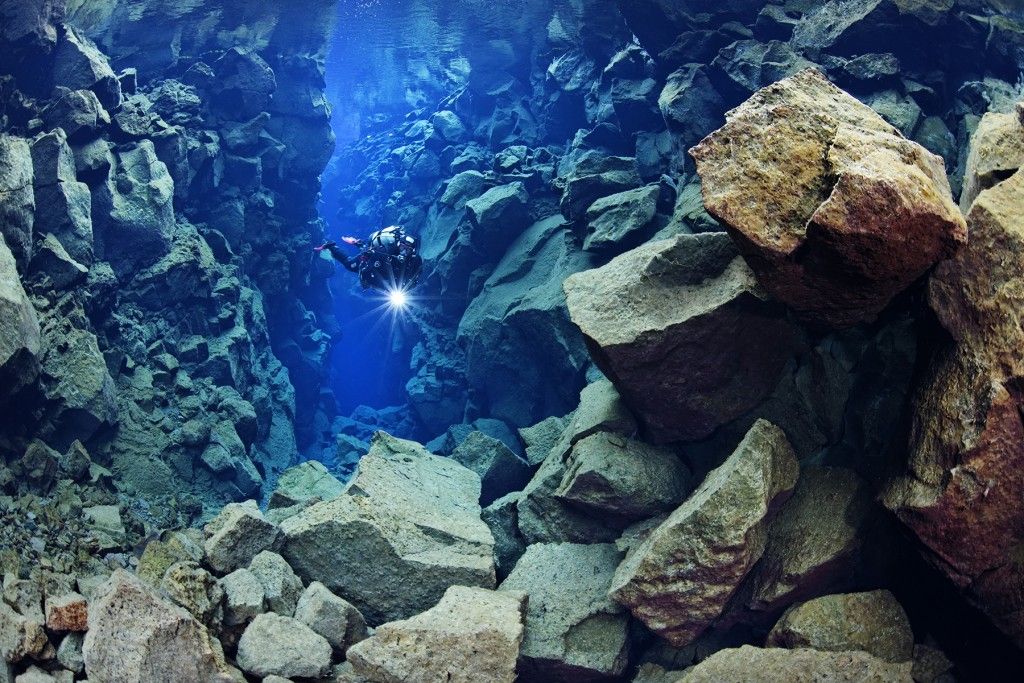 Did you know that it is possible to dive between two tectonic plates? Yes, that's right, you can swim next to both the North American and Eurasian plates. A truly remarkable experience. Only, 45 minutes from Reykjavik in Iceland, many companies offer tours that include transportation to Silfra. Be advised that the waters in and around Iceland tend to be extremely cold. However, swimming through such sensational sites (and with the help of a wet suit) you won't even feel it!