A breathtaking blend of ice and fire Iceland is blessed with some of the most picturesque, yet inhospitable, natural landscapes on earth. icelandic adventures that are seriously chill
For the adventurous traveller this translates into an adventure playground of activity options, from taking a dip in the famed Blue Lagoon to swimming in the Atlantic at Nauthólsvík there's plenty to whet your appetite. icelandic adventures that are seriously chill
Planning a trip to the Viking Isle? Here are 7 Icelandic adventures that are seriously chill.
DIVE INTO THE GOLDEN CIRCLE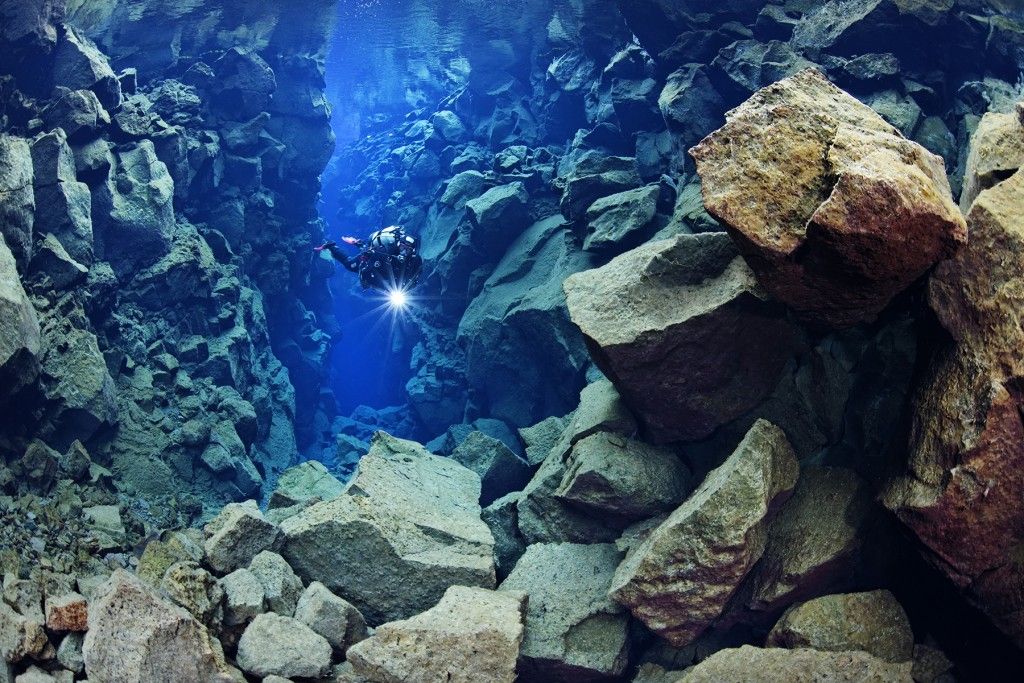 Source
Reach out and touch both the American and European continents, submerged in the gin-clear waters of Iceland's Silfra Crack you'll be drifting along a vast fault-line in the earth's crust.
Here giant boulders dominate a barren landscape and surreal visibility offers heart-stopping marine vistas unlike anywhere else on earth.
CHILL FACTOR – Given the epic underwater view and unique dive experience, I'm rating this chill adventure 8/10.
TAKE A DIP IN THE BLUE LAGOON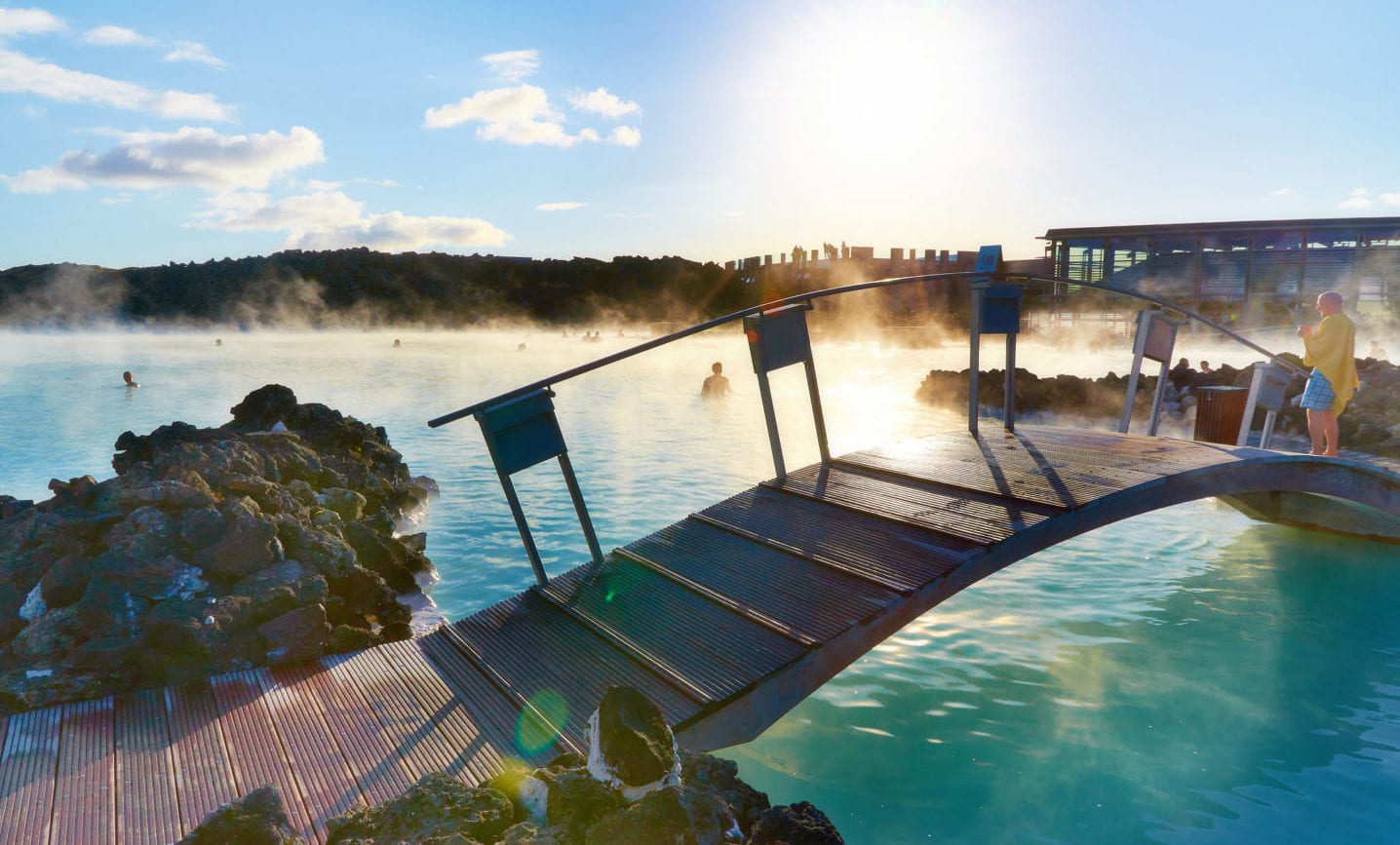 Source
A hedonistic soak in this powder-blue geothermal spa will rejuvenate even the most tired of limbs. An oasis of relaxation the surrounding landscape will envelop you in a soothing volcanic embrace as the mineral-rich waters wash away your aches and pains.
From here head to the neighbouring Reykjanes coast where 11 lighthouses stand guard on this treacherous stretch of Iceland's coastline.
CHILL FACTOR – Thanks to the indulgent spa-style escape, I'm rating this chill adventure 7/10
WATCH PUFFINS ON LÀTRABJARG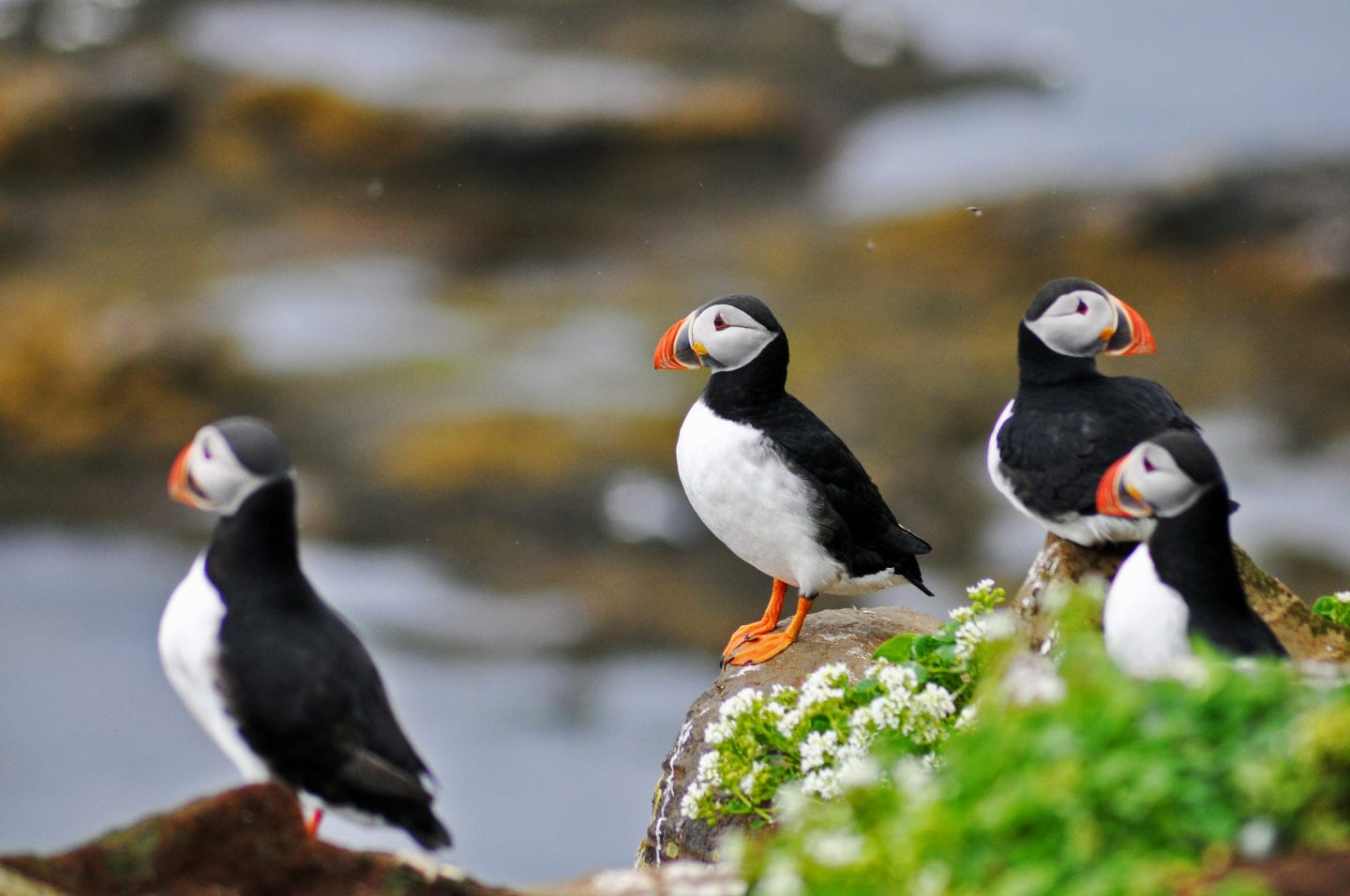 Source
Head towards Iceland's westernmost tip and observe, as every May, Puffins come ashore to nest in burrows. A 14km-long cliff, rising over 400m above the ocean waves, Látrabjarg plays host to an unfathomable number of these tiny tuxedo-clad birds. Easily accessible by car, take a walk along the wind-swept cliff top and spot the black, white, and orange inhabitants that call it home.
CHILL FACTOR – Although care is needed on the cliff-top hike, you're rewarded with a close-up of one of the most endearing of Iceland's residents. I'm rating this chill adventure 6/10.
WANDER BEHIND SELJALANDSFOSS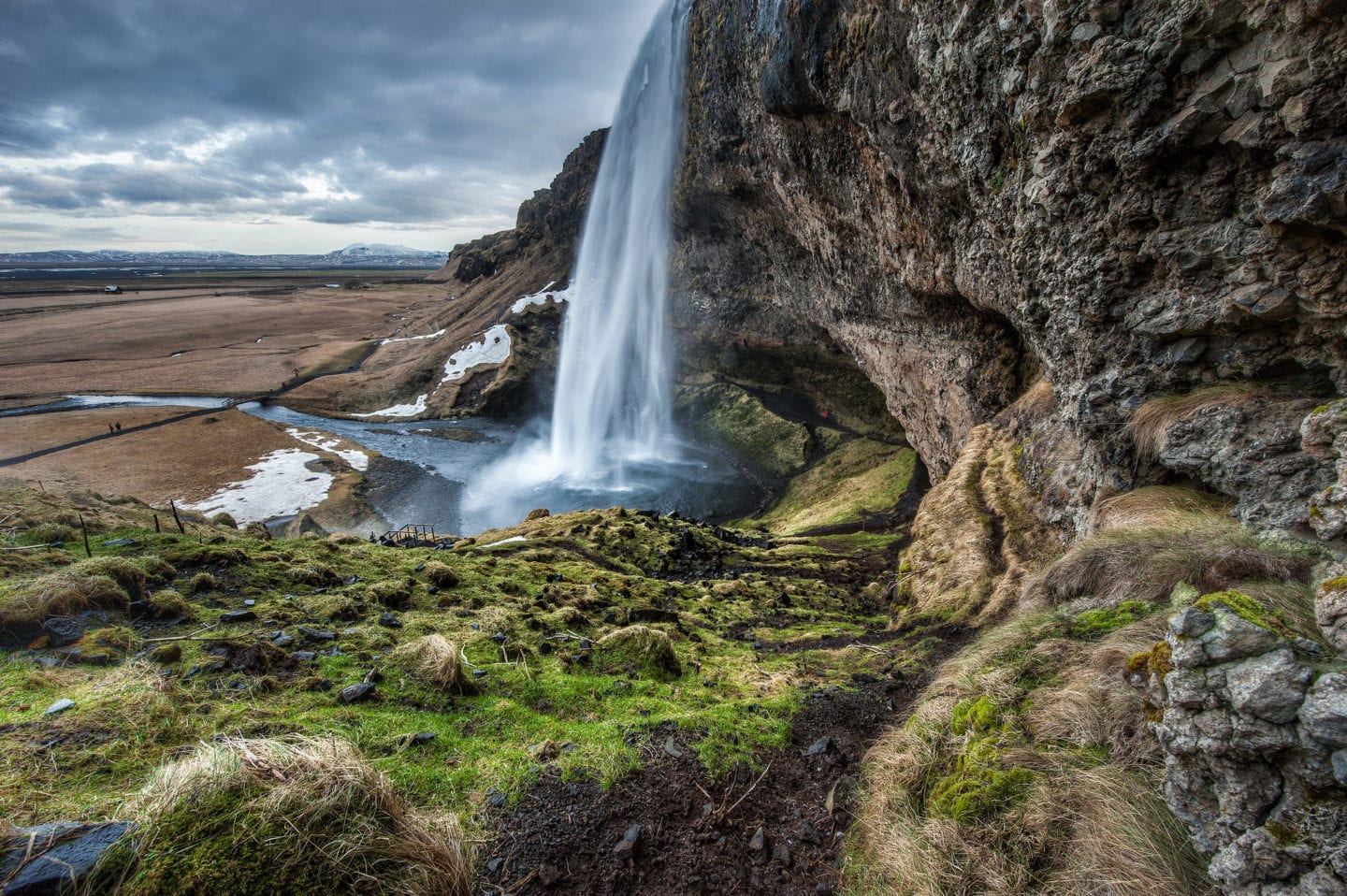 Source
Spilling over a former sea cliff the recognisable white plume of Seljalandsfoss inspires all who visit. However, few find their way behind the aqua curtain and into the huge rocky cavity behind. Here moss covers the walls and the sound of raging water echoes all around.
From here hike a short distance and you'll come across three further waterfalls including the impressive Gljúfurárfoss (canyon river waterfall) which falls down into a cave where wet rocks and diffused light combine.
CHILL FACTOR – With four waterfalls in such close proximity I have to rate this chill adventure 7/10.
BATHE IN THE LIGHT OF THE AURORA BOREALIS
There are a range of tours to see the northern lights in Iceland, from glacier hiking, to super-jeep excursions, to multi-day trips chasing the illusive aurora borealis, there's something on offer for everyone.
Keep in mind that the best time of year to see the lights is from September though until mid-April when the long winter nights provide the perfect stage.
CHILL FACTOR – One of the most iconic Icelandic experiences, I'm rating this chill adventure 9/10.
ESCAPE INTO BORGARFJðRðUR EYSTRI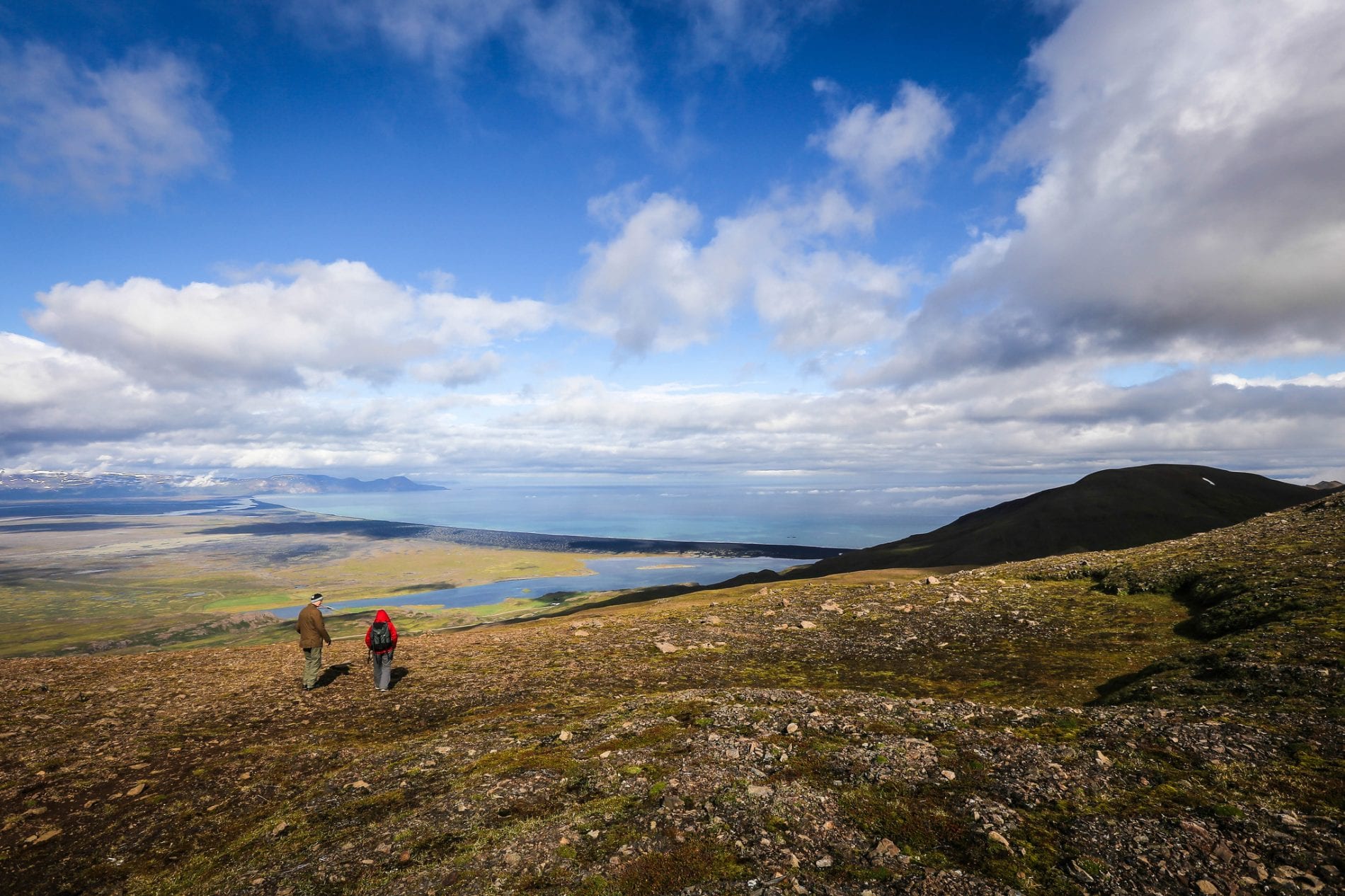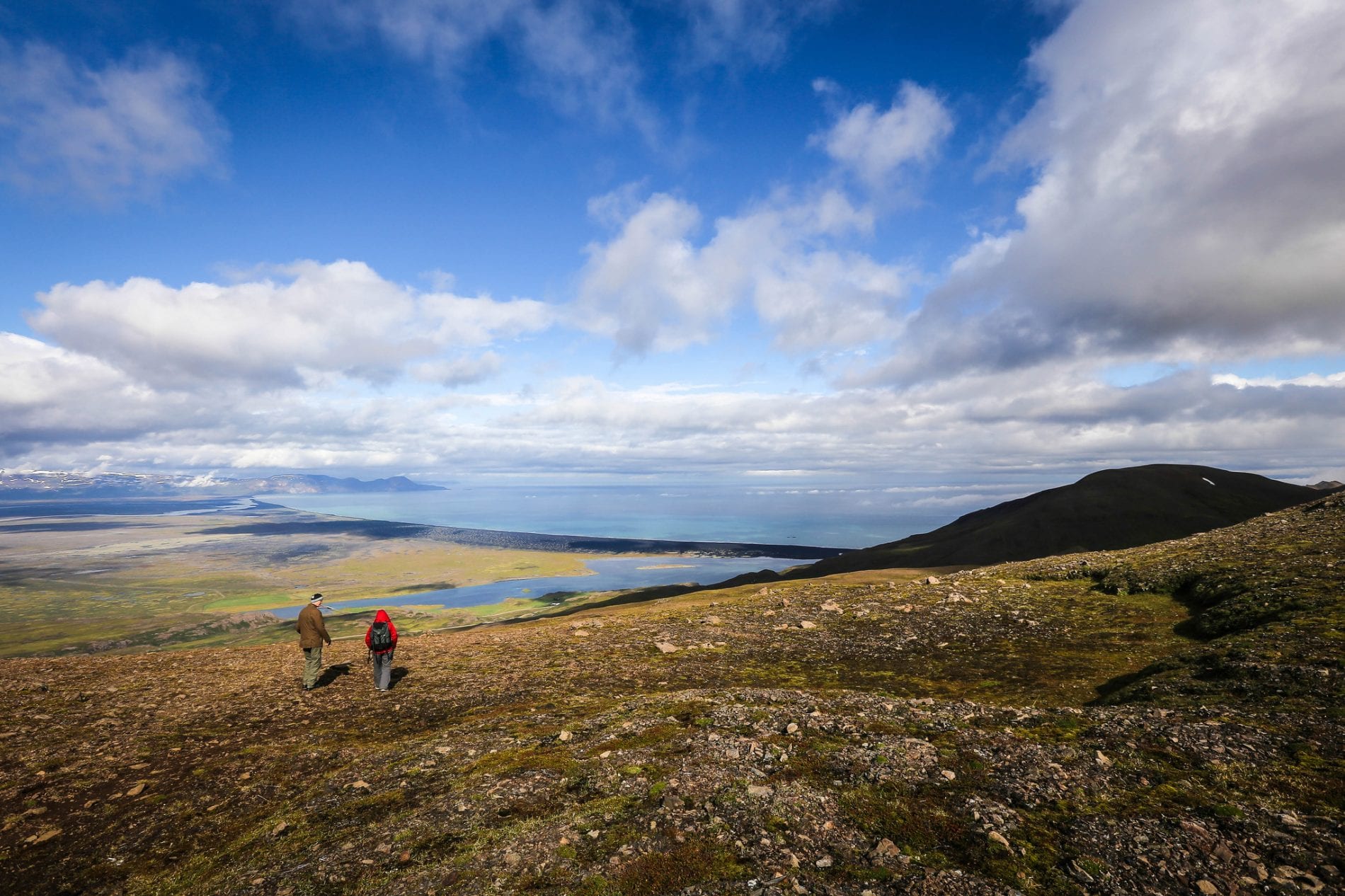 Source
Iceland's folklore is as unique and distinctive as its landscapes. Bringing the surrounding volcanic landscape to life with tales of aquatic monsters, ghosts, spirits, elves, and trolls, there are plenty of beguiling tales however none so widely told as that of the huldufólk (hidden people).
Inhabiting a rocky outcrop in the fishing hamlet of Borgarfjörður Eystri its clear to see why they chose this spot, nearby Dyrfjöll, a cleft mountain that sent house-sized boulders into the valley, and Hvítserkur, known as 'the petrified troll' are well worth a visit.
CHILL FACTOR – For the magic and mystery, as well as the picture-perfect landscapes, I am rating this chill adventure 7/10.
SET FOOT IN THE POLAR CIRCLE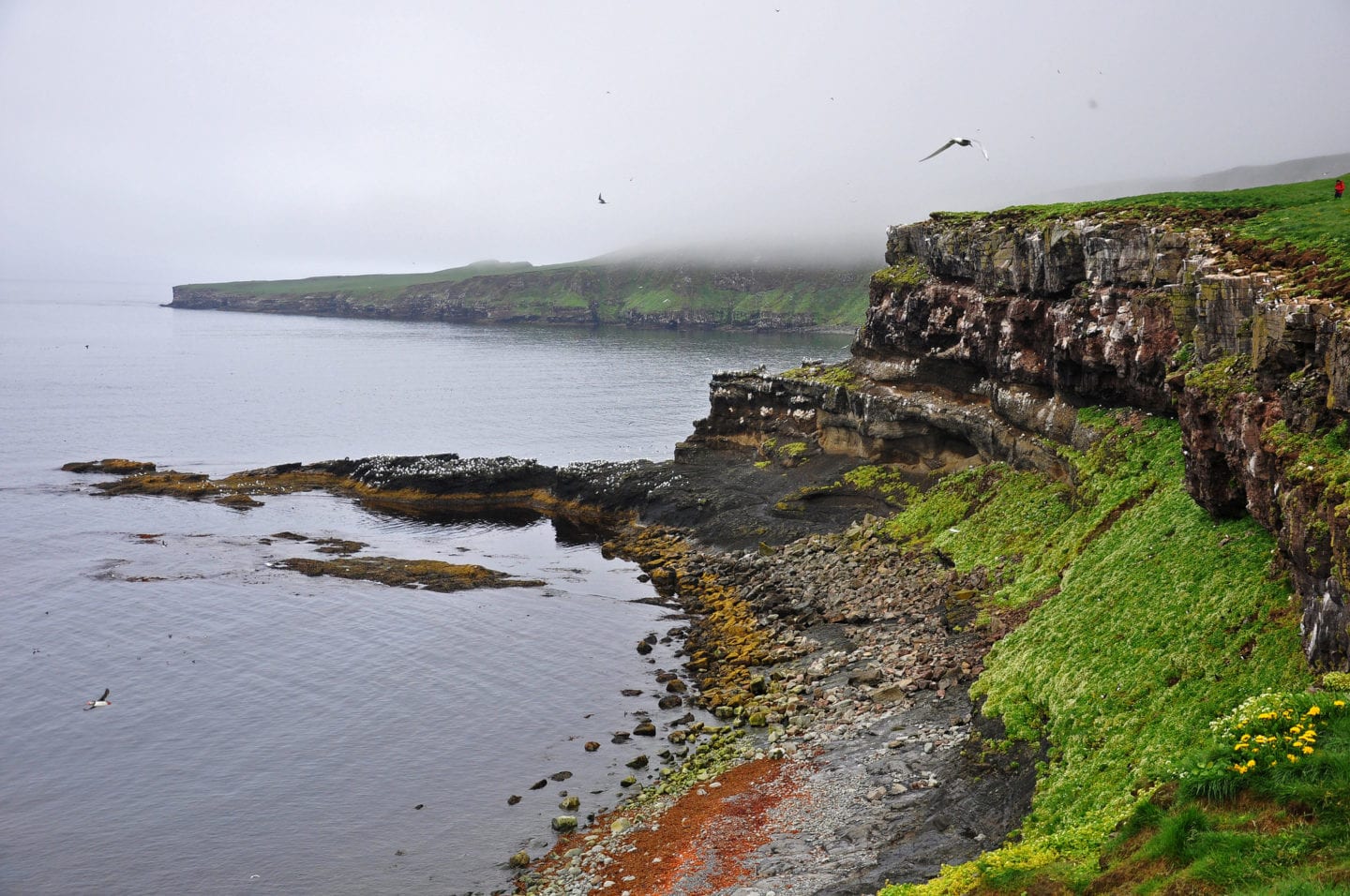 Source
When in Iceland why not take a trip to the outer reaches of our blue planet, the Arctic Circle. To make the journey you must take a ferry or hop aboard a plane from Akureyri to the tiny island of Grímsey some 40km from the mainland.
Here you'll join 90 or so islanders, tens of thousands of sea birds, and a few sheep that are scattered amid the verdant volcanic landscape, for a taste of far north living. Come prepared for the chill and pack plenty of cold weather gear, you'll need it.
CHILL FACTOR – I'm rating this chill adventure 9/10 – for the epic journey and coveted destination bragging rights.
From Reykjavík to Westfjords isolation and indomitable forces of nature prevail, but for keen outdoor explorers the landscapes of Iceland can quench an insatiable thirst for adventure.
Want to see the land of fire and ice through the eyes of a local? Get inspired and follow these epic Icelandic instagrammers.