Rich in culture, nature, climate, and architecture, Puerto Rico is one of the best Caribbean destinations the US offers. From the pristine beaches, the natural cave systems, the bioluminescent bays, colonial architecture, and rain forests, it is easy to see why Puerto Rico is a popular destination for American and Canadian families.
We have listed the best things to do with your kids on your next family vacation in Puerto Rico.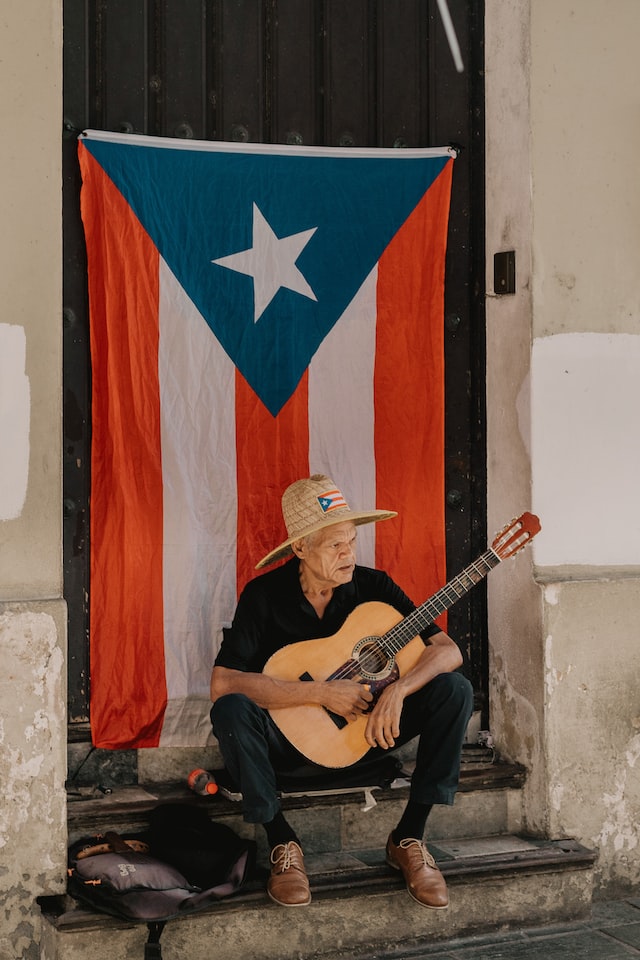 When to go? Where to stay?
Before we explore the things to do in Puerto Rico with your kids, let's quickly cover the best times to go and where to stay in Puerto Rico.
While the climate is mild and tropical in Puerto Rico, we recommend you visit this island during the dry season from November to March to make the most of your vacation.
As for places to stay, you can pick from San Juan or Isla Verde – the two popular tourist destinations. San Juan offers easy-to-access accommodations central to everything, while Isla Verde offers ideal beachfront hotels and beach clubs. Both options offer plenty of family-friendly accommodation options.
Some of the things to pack for Puerto Rico would be:
Breathable light clothing
Sunscreen
Insect repellents
Sunglasses
Sun hats and caps
Let's explore what you can do with your kids in Puerto Rico.
#1 Take a walk around the colonial old town of San Juan
When you visit Puerto Rico, you must visit the beautiful historic town of San Juan – the capital. The colonial architecture and the vibrant, colorful culture of the city's old town district will be something you and the kids will love exploring.
Check out the small shops and cafes and wander the streets for a full sightseeing experience. You can also hire a professional photographer to take family portraits with the beautiful backdrop of old San Juan.
You and the kids can also practice your Spanish by interacting with the local vendors.
#2 Enjoy a quintessential Caribbean beach day
Of course, you cannot go to a Caribbean vacation destination without having your quintessential beach day. Puerto Rico is home to some of the world's most beautiful beaches, and your kids will love spending a day playing in the ocean and the beach. Be sure to apply plenty of sunscreens and take safety caution when they are on the beach.
If you happen to be staying at one of Isla Verde's vast expansive beachfront resorts, you can enjoy the several beach clubs and pools to safely provide your kids with some splash time after a day at the beach.
#3 Explore the island's cave system
Puerto Rico is home to the world's third largest cave system – Rio Camuy Cave. This is one of the must-visit sites when you visit Puerto Rico. The diversity of the natural wonders of Puerto Rico is truly what makes this destination remarkable.
Book a guided tour of the cave system to see the stalagmites and stalactites beneath. These tours are kid-friendly and comfortable.
There are two other cave systems called the Cuevo del Indio and Cueva Ventana on the north coast of Puerto Rico that you can dedicate another day tour to take your kids to.
#4 Go hiking in the rainforest
Puerto Rico is the home to USA's one and only rainforest – El Yunque Rainforest. This is another must-see place in Puerto Rico to take your kids on a family vacation.
This rainforest is an excellent way to teach your kids about biodiversity and help them connect with nature and care for the environment—the lush green forest with stunning vistas of waterfalls from the river that flows along the forest.
The waterfall lands in small shallow pools that are kid-friendly if you want to dip in the water. Enjoy the sounds of tropical birds around you and take in the fresh air from the forest to connect with nature in a whole new way.
#5 Explore the colonial fortresses
For kids fascinated by castles and forts, Puerto Rico has two historical sites to relish – Castillo de San Cristobal and Castillo San Felipe del Moro. These were originally built to protect the island from intruding forces, and now they offer museums and sightseeing locations.
These fortresses are perfect for exploring with kids, as there are several tiny pathways and nooks kids can squeeze through to look out into the ocean. Let their sense of wonderment run wild in these beautiful structures, and later you can give them a lesson on the history of the Americas.
#6 Go boating in the bioluminescent bay
Another stunning and unique wonder of nature, Puerto Rico offers bioluminescent bays. These bays glow as you touch the waters. This phenomenon of bioluminescence is what the kids will love.
While Puerto Rico offers three such bioluminescent bays, the kid-friendly bay is La Parguera in the southwestern region of the island, where you can swim with these glowing microorganisms. Go kayaking or boating for a day in these bays and cherish the experience.
This experience is not to be missed for adults and kids alike.
Final Thoughts
Puerto Rico is a magnificent family vacation destination. The richness of its natural wonders, the vibrant culture, the architecture, the caves, the fortresses, and the bioluminescent bays will keep your kids in awe for an entire week. Watch your kids relish these new experiences as they bond with you and create a lifetime of memories.
Puerto Rico is popular with families for a reason – go find out why.
READ MORE CARIBBEAN TRAVEL GUIDES FROM WANDERLUSTERS