The thought of planning an adventurous escape can be a little overwhelming.
Whether you're dreaming of taking some time out to explore one destination in depth, as I did during my time in Crystal River Florida, or hoping to fit as many inspiring locations into one whirlwind tour, like my recent Baltic Sea adventure a certain amount of pre travel prep is required.
Having lived as a digital nomad for the last six years, I've a fair amount of experience when it comes to preparing for a trip abroad. When navigating from one country to the next I often fly by the seat of my pants and book everything last minute, other times I spend weeks (even months) sourcing the best deals on flights and accommodation.
However, regardless of the lead-in time I now utilise a few tried and tested methods to make sure I'm ready for the journey ahead.
Looking for some simple steps to help you plan an epic adventure? Here are some easy ways to take the stress out of world travel.
FIGURE OUT WHERE IN THE WORLD YOU WANT TO GO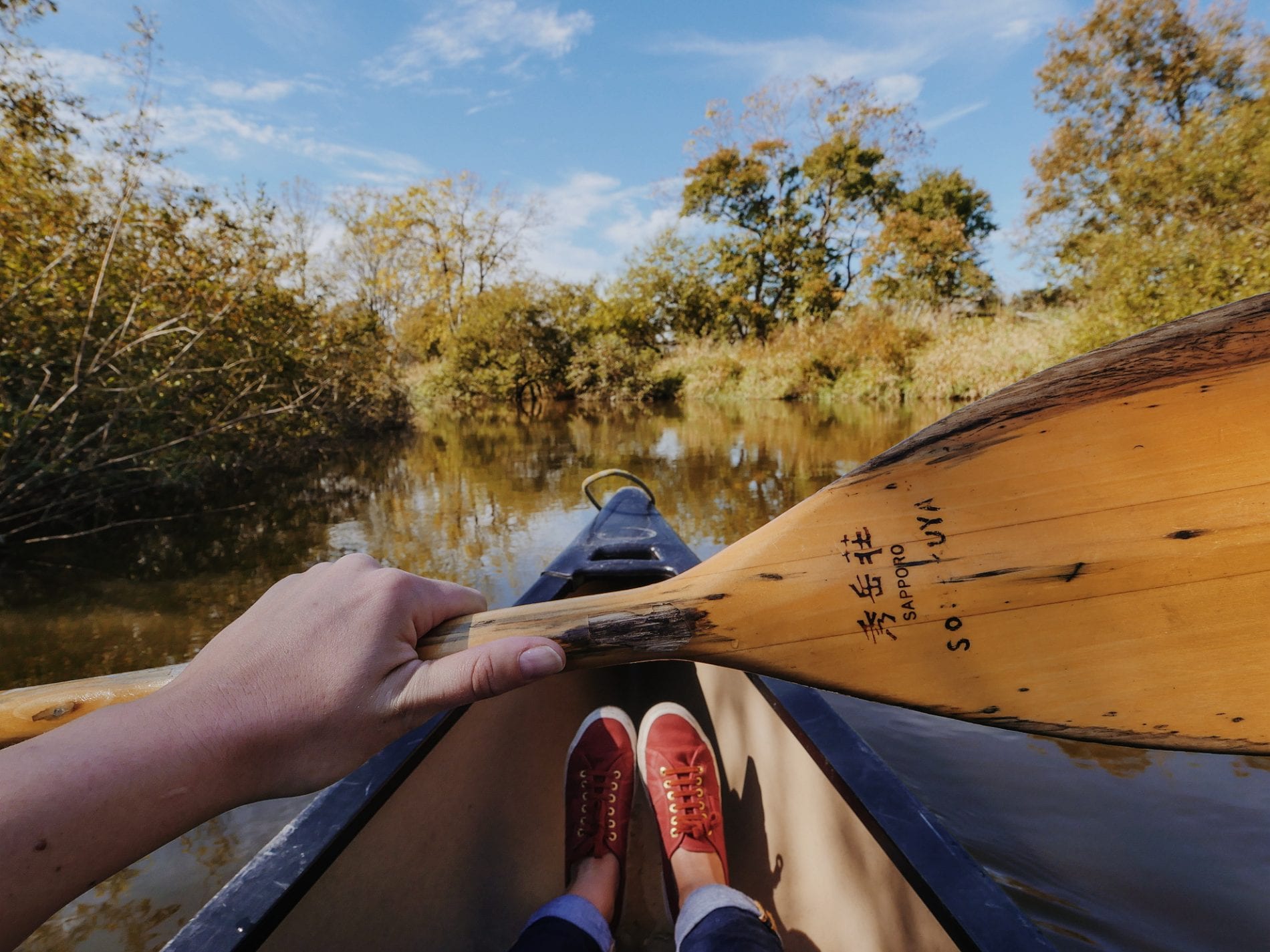 Read my guide to travelling Hokkaido, Japan in Autumn
Defining where in the world you want to travel to is the first major hurdle you'll face, and believe me when I tell you it's a real struggle to decide. When the world literally becomes your oyster, no end of inspiring destinations will send you into wanderlusting daze of utter confusion.
But focus, no really…focus.
Start with a realistic projection of your budget, and then narrow down your bucket list to locations that align well with your available finance. If after that you're still struggling to choose, flight comparison websites can help you to refine your focus!
Decide whether you intend to travel long term
While a holiday can satisfy feelings of wanderlust short term, a period of extended travel or stint living in a foreign country can offer a truly epic adventure, Consider maximising your budget by house and pet sitting in exchange for free accommodation, or if you have the available capital you could invest in a property abroad and use it as a base from which to explore.
Research the requirements for investing in foreign real estate and use reputable websites like metroplitain.realestate to engage an agent in your chosen location.
CHOOSE THE RIGHT TRAVEL INSURANCE FOR YOUR SITUATION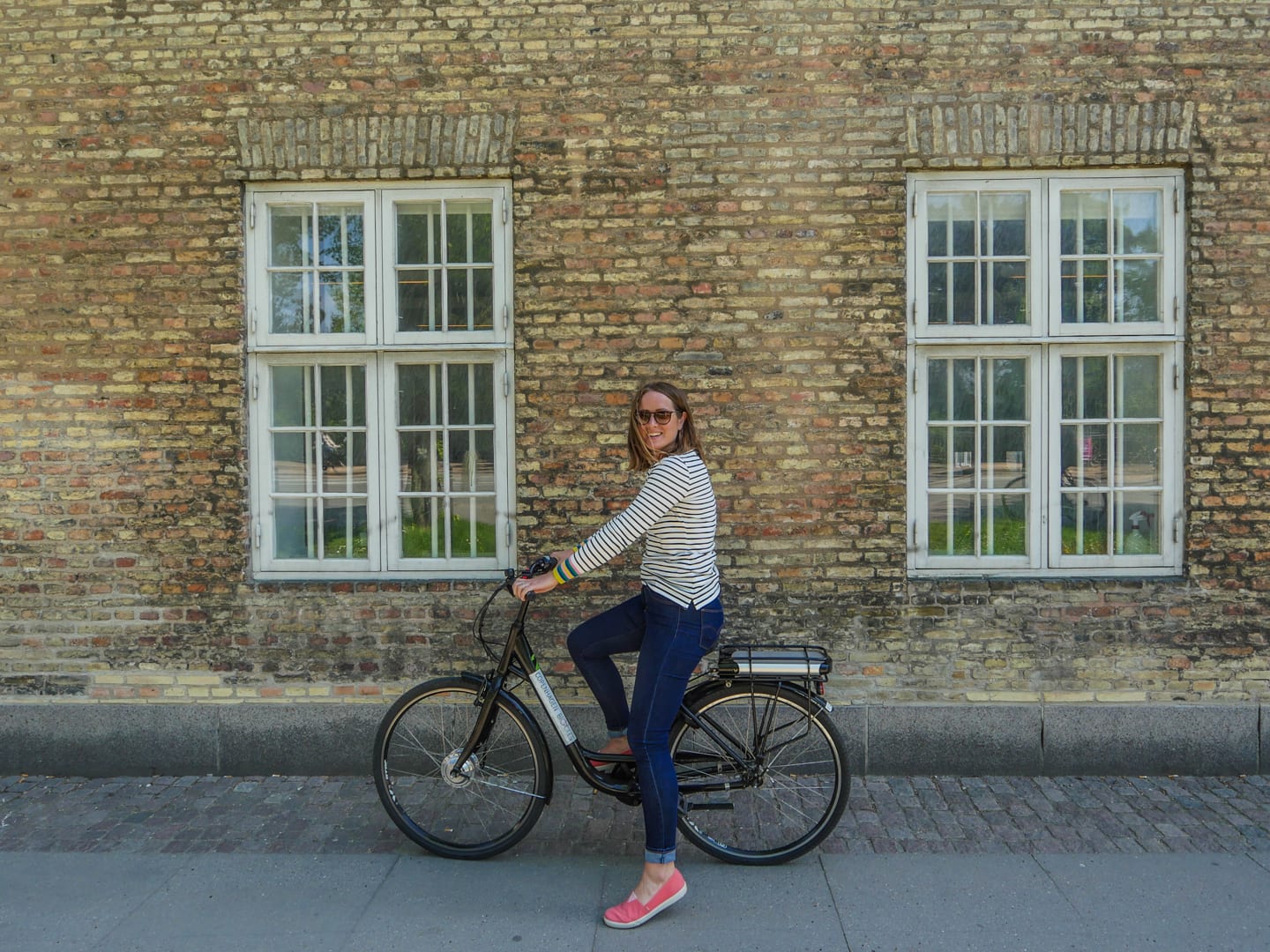 Choosing travel insurance is often something travellers leave to the last minute, and in some cases completely overlooked. However, making sure that you have the right level of insurance coverage, meaning that you're covered for activities you want to do and the destinations you plan to visit as we as any pre-existing medical conditions, is vital.
Did you know that average cost of a medical evacuation within Europe is around £25,000? If you travel without insurance you could find yourself in some serious debt.
Here are a few top tips to help you find the best policy for your next trip;
Decide whether you need a single trip or annual policy
Get medical cover. Consumer watchdog Which? reckons you should be looking for "European insurance that provides at least £2 million worth of medical cover, or worldwide travel insurance that offers at least £5 million worth of protection."
Check what the deal is with electronics, not all policies cover electrical items worth over £500
Review the Excess options, and find out under what circumstances you are not covered if you have to cancel your trip.
DEFINE AN ACHIEVABLE DAILY BUDGET FOR YOUR ADVENTURE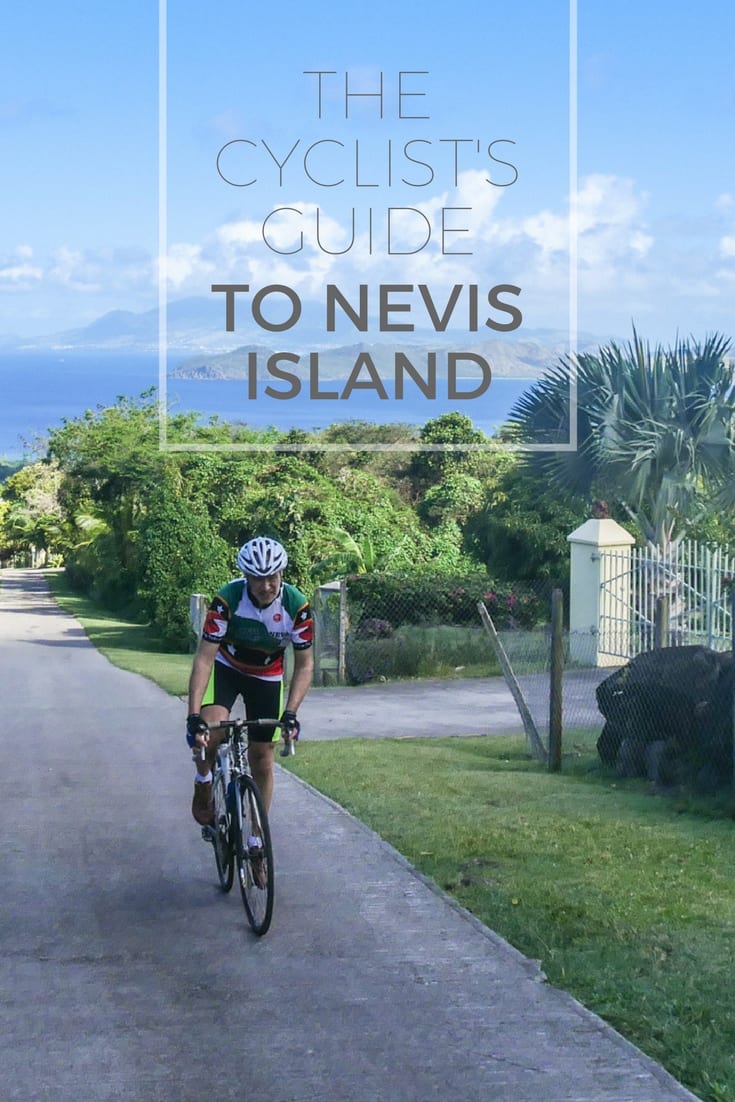 On a serious budget? Keen to RTW for less? Consider places where the cost of living is low. Agness and her blogging buddy Ces have some great guides to travelling for $25 a day.
Looking for ways to save? Norbet from Globotreks has 20 Tips to Save $1000 a Month for Your RTW Trip.
Been saving for the last 12 months? Want to see more costly bucket list destinations like Barbados, New Zealand, Stockholm, or Las Vegas? Consider a cruise or choose one location to explore in depth.
COLLATE A FEED OF INSPIRING DESTINATIONS
Now that you've narrowed down your search to (hopefully) just a handful of destinations, I recommend you join Instagram and curate a feed that will deliver a daily dose of inspiration. Follow me @WanderlustCharli and search hashtags like #suitcasetravel #passionpassport and #wanderlust.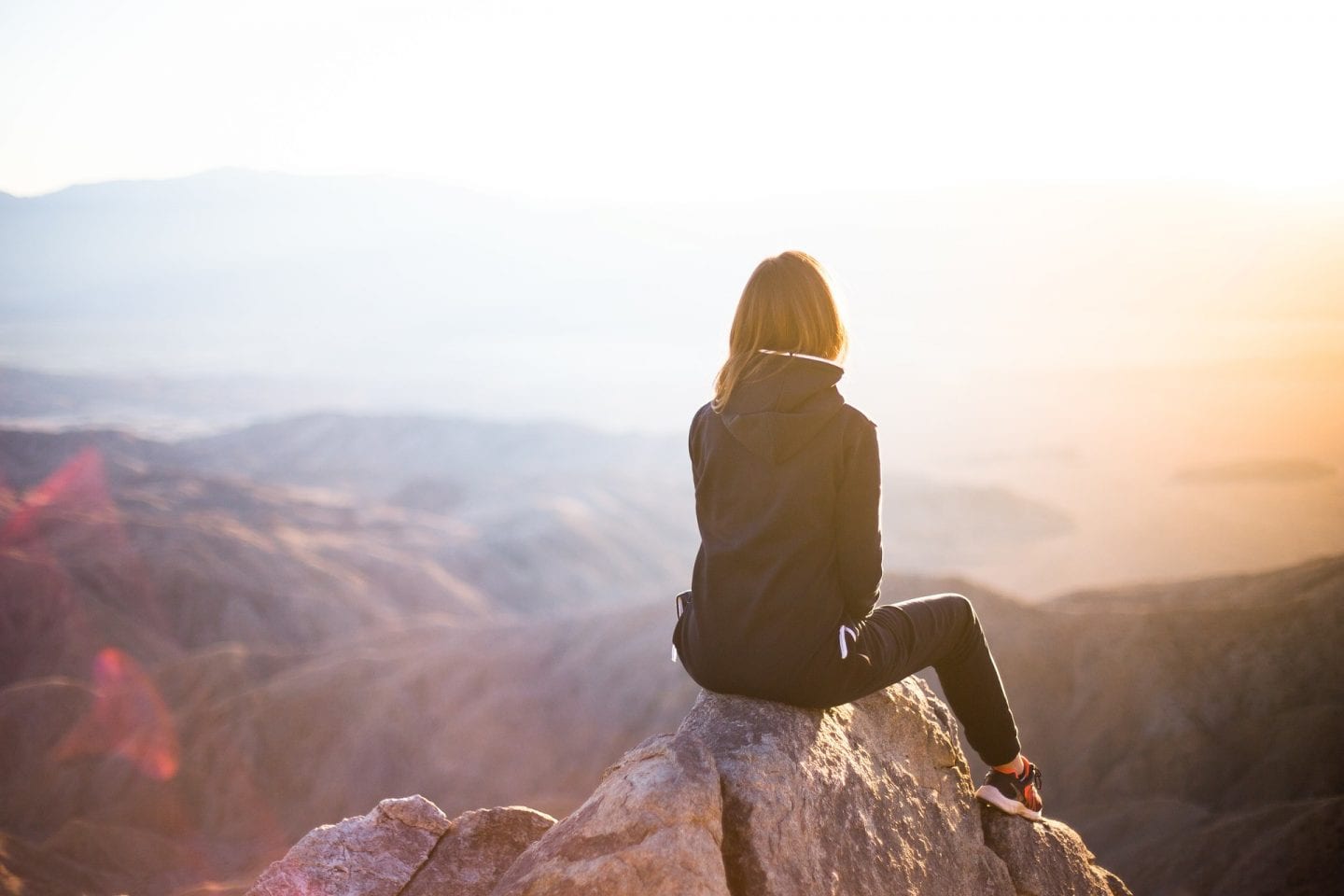 DOWNLOAD HELPFUL TRAVEL APPS
We all travel with at least one device.
Smart phones, tablets, laptops, there are few who choose to disconnect completely when they're away from home. So make the most of the fact you can cram a million different tools into one small electronic device and get APP'd up before you leave.
Here are a few of my favourites:
Stay on budget with the help of Trail Wallet – designed by fellow travel bloggers Erin and Simon. Monitor your spending and break down your monthly expenditure with this seriously savvy app.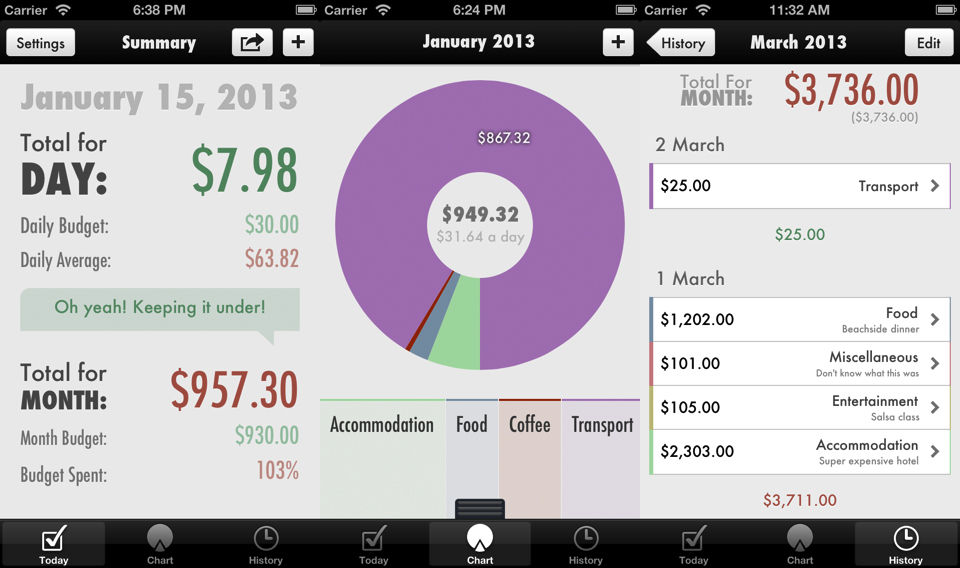 Get Skype and convince your loved ones to download it too. You've got to be pretty remote to be more than a few hundred meters from a reliable internet connection these days, so save yourself the cost of international phone calls and instead stay in touch for free.
Join Airbnb and keep their app close at hand. A great option for those travelling on the fly and keen to meet local people, this app will connect you with people renting out their spare room for a very affordable fee.
PLAN YOUR DEPARTURE WITH MILITARY PRECISION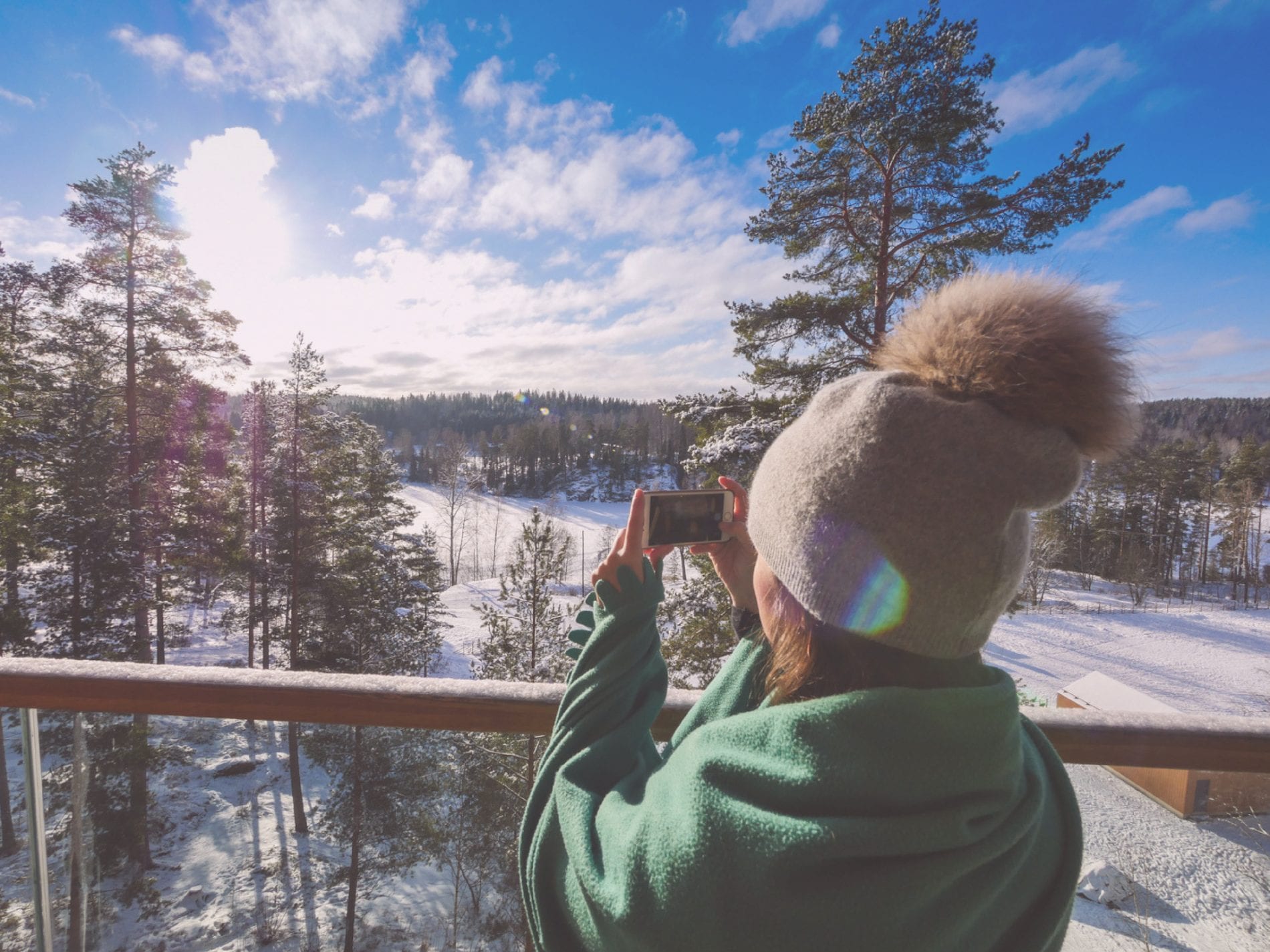 Read my guide to Finnish Lapland in February
The more on the ball you are when it comes to the logistics of travel, the easier life is when you're out on the open road.
Here are a few things you can do in preparation of your departure:
If you're planning a multi-stop trip – book transportation for all legs of your journey. Whether travelling by train, plane, or automobile, book ahead and make sure you know how you're getting from one destination to the next.
Figure out your itinerary for at least the first few days of your trip. Checking into clean and cheap motels and pre-booking activities will take the stress out of arriving into an unfamiliar country, and will help you settle into life on the open road.
Notify your bank of your plans to travel abroad and if you've time, apply for accounts that do not charge loading fees on foreign transactions. Travellers from the UK can apply for the Clarity Credit Card from the Halifax.
Scan all your important documents and store them in the cloud for easy access should you find yourself in a sticky spot.
Compile a packing list. Depending on your choice of destinations you many need to pack for all four seasons. If this is the case, get seriously savvy with your choice of clothing and footwear. Dragging a 23kg suitcase around the world is no fun, so pack as light as possible.
Check for any recent events (political, meteorological, cultural) that may impact your trip and make changes to your itinerary as required.
TAKE A CHILL PILL AND JUST EXPLORE
While travel prep is key for those looking to explore on a budget, or fit multiple destinations into one trip, the reality is that as soon as you hit the open road you're travelling. Dedicate as much time as you can to preparing for your adventure but as soon as your departure day arrives, sit back and let the open road take you on a journey of discovery.
You just never know where you might end up!
INSPIRED? PIN THIS POST TO YOUR TRAVEL PINTEREST BOARDS!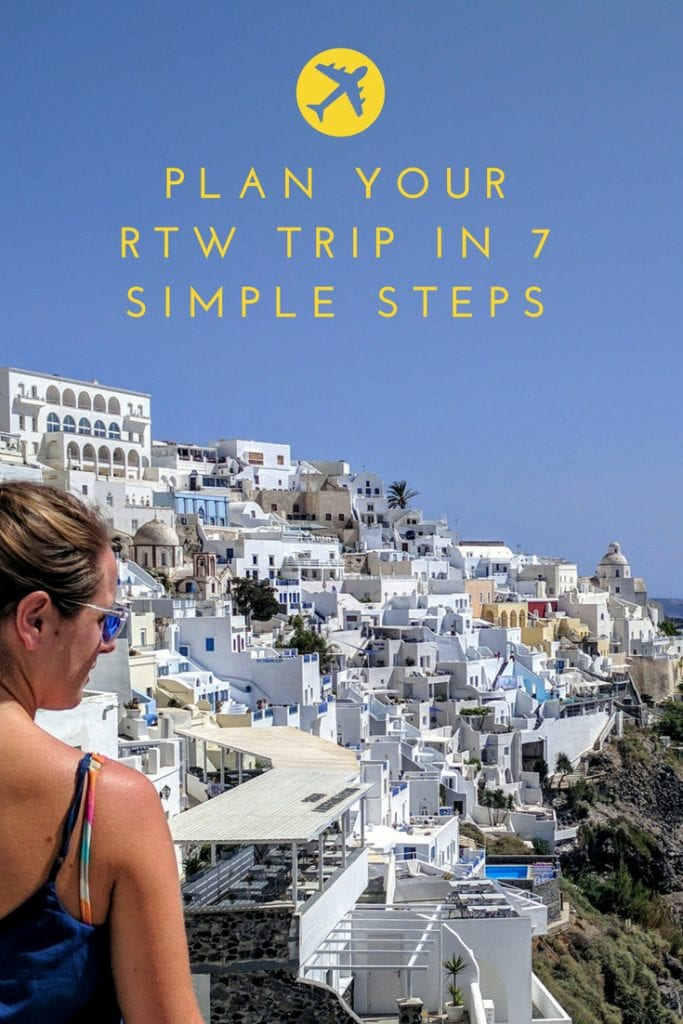 ✈ ✈ ✈
Are you currently utilising any simple steps to help you plan an epic adventure? Share them with us below!