Baseball is one of the most watched sports in the U.S. and is synonymous with the season's warm summer weather. It can also inspire fans to visit some of the best baseball cities in America that offer much more than just a sport-themed escape.
Whether you're planning a sports-fans only retreat or hope to take your family along for the ride, it's important to consider the merits of the destination you're jetting off to, as well as the match you're hoping to see.
In this guide I've picked out some of my favourite U.S. cities that offer exciting travel opportunities ideal for baseball fans.
THE CUBS – CHICAGO, ILLINOIS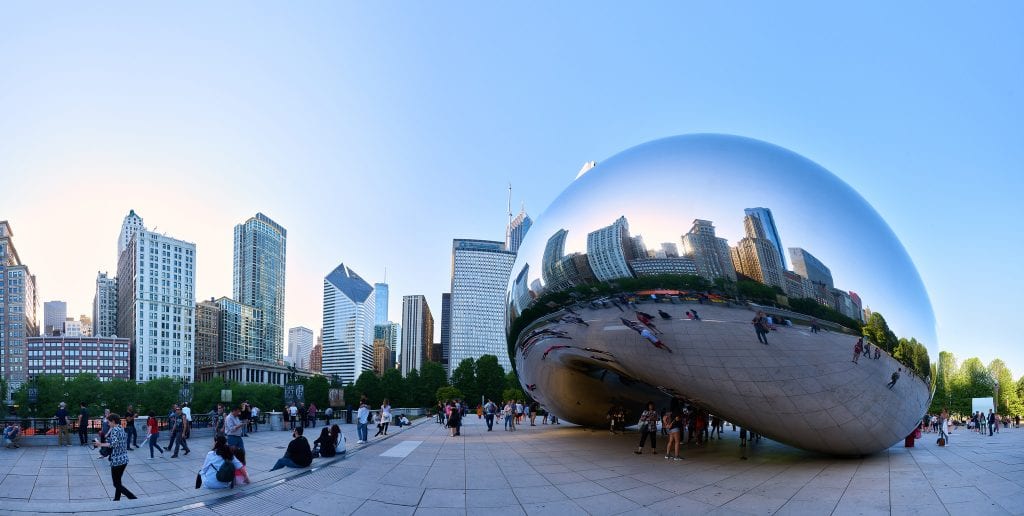 STADIUM: WRIGLEY FIELD
Known for its insatiable appetite for the gourmand, Chicago does deep-dish pizza like nowhere else on earth. Sure, that's not the only reason to visit, its cutting-edge architecture, legendary blues scene, and mesmerising views over Lake Michigan also bolster its appeal. Book a central Chicago hotel to make the most of your time in the city.
The city's famed Cloud gate sculpture by artist Anish Kapoor is a must-see when in town but like many cosmopolitan hubs there are plenty of ways to get off the tourist trail in Chicago. Make your way down to dive bar Big Joe's on a Friday night at 9 p.m. to race turtles or stroll along the formally abandoned, elevated railway track of the 606 public park.
THE YANKEES AND THE METS – NEW YORK, NEW YORK
STADIUMS: YANKEE STADIUM AND CITI FIELD
The one U.S. city that is likely to feature somewhere on everyone's bucket list, New York is a cultural hub rivalled by no other and needs more than a few lines of copy to highlight its curb appeal. Start with this guide.
Baseball fans will appreciate the history that surrounds the city's sporting heritage which features baseball greats like Babe Ruth, Yogi Berra, and Jackie Robinson, basketball stars like Patrick Ewing, and Olympians in events ranging from gymnastics to boxing.
THE PHILLYS – PHILADELPHIA, PENNSYLVANIA
STADIUM: CITIZENS BANK PARK
Dating back to 1883 baseball-greats the Philadelphia Phillies and the oldest team to have retained their original team name and home city in all of professional American sports. Quite a title, but that's nothing compared to the history that comes alive in the historic streets of the city affectionately known as 'Philly'.
Funky and modern, its metropolis is home to a lively cocktail scene, excellent restaurants, and artsy urban spaces (the city boasts one of the largest collections of murals and outdoor sculptures in America). Some have referenced it as a low-key alternative to the bustling streets of New York City.
THE RAINBOW WARRIORS – HONOLULU, HAWAII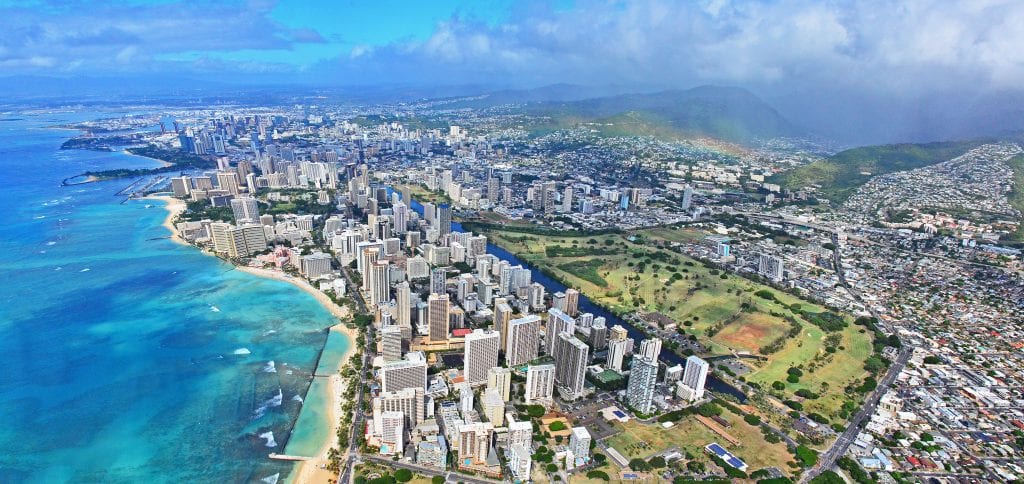 STADIUM: LES MURAKAMI STADIUM
The ultimate vacation destination, a baseball inspired trip to Hawaii will be well received by all. Hawaii's capital, Honolulu is the hub for most visitors who arrive to its paradiscial shores. After the game eat your way through the menus of Chinatown where pan-Asian flavours blend with Hawaiian home cooking. Alternatively, you could visit America's only Royal palace and explore the city's impressive art museums; there's more to Oahu than simply hitting Waikiki Beach.
Then is you get board of urban island sights, hike the trails of the mist-shrouded Ko'olau Range or take a dip in the ocean at Ala Moana Beach.
THE MARINERS – SEATTLE, WASHINGTON
STADIUM: SAFECO FIELD
Set on the Puget Sound in the Pacific Northwest Seattle is an adventurous traveller's dream. Surrounded by mountains and evergreen forests the city is a hub for active outdoorsy types who enjoy their weekend escapes to the hills.
If you'd rather enjoy Seattle's urban environments you'll find its neighbourhoods encompass something for all so whether you choose a Seattle hotel in downtown or an Airbnb in the suburbs you're never far from the action.
Visit the eclectic and artsy 'Republic of Fremont' and soak in the epic views from the Space Needle, then experience the quirky character of Pike Place Market. Seattle has a certain something that endears itself to everyone.
THE GIANTS – SAN FRANCISCO, CALIFORNIA
STADIUM: AT&T PARK
Arguably the most beautiful, and possibly the least city-like city in the world, San Francisco provides the ultimate urban escape.
Blanketing a hilly, coastal landscape the undulating city streets offer stunning views of the iconic Golden Gate Bridge, as well as a contagious zest for a more relaxed, artsy lifestyle. Ironic then that the Giants baseball team started out life amid the hustle and bustle of the Big Apple as the New York Giants. They were obviously seduced by San Francisco's undisputable west coast vibe.
THE CARDINALS – ST. LOUIS, MISSOURI
STADIUM: BUSCH STADIUM
A slice of Midwestern America with a hint of the cosmopolitan, St. Louis is the doorway to the, some might say wild, West.
Beyond its gleaming star attraction, the Gateway Arch, the fabric of this charming city is stitched from a love of sport, music, and craft beer and if your budget is in short supply it's a clear winner. Boasting the most, free attractions of any U.S. city, outside of Washington D.C., St. Louis is the family-friendly champion of the NLC.
THE 51s – LAS VEGAS, NEVADA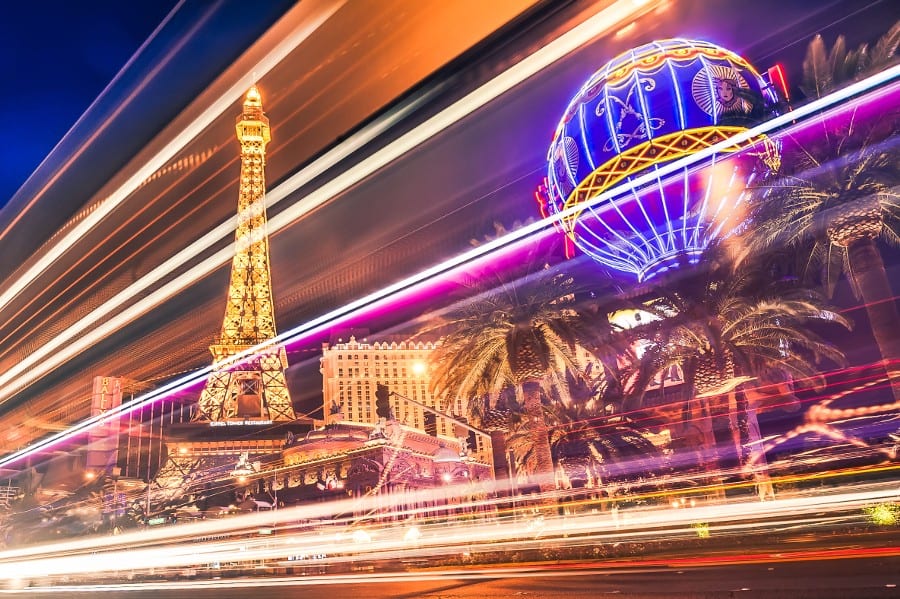 STADIUM: CASHMAN FIELD
Although not playing in the MLB, Las Vegas is a baseball city well worth a mention, if not for the game play then for the playground-esq escape this desert-island city provides.
Whatever your idea of fun you'll find it on or close to The Strip, a stretch of South Las Vegas Boulevard that hosts a concentrate of the world's most opulent casinos and hotels. It's ranked number six of 461 attractions in Las Vegas where entertainment is never in short supply, and if you prefer to indulge in outdoor activities there are plenty of natural attractions within few hours' drive of this adult's sandbox.
THE MARLINS – MIAMI, FLORIDA

STADIUM: MARLINKS PARK
Gloriously good-looking year round, few cities are as blessed as Miami when it comes to natural beauty. Aquamarine oceans fringe snow-white beaches, and photorealistic murals adorn art-deco inspired streets.
Home to a diverse population the city thrives on its many influences and consequently each neighbourhood pulses with its own sound and style. Miami Beach, Little Havana, Wynwood, all offer a vibrant arts scene, creative cuisine, and a choice of nightlife hotspots.
INSPIRED? PIN THESE TO YOUR PINTEREST BOARDS NOW!
✈ ✈ ✈
Inspired to visit one of the best baseball cities in America? Perhaps you have another suggestion to add to my list? Leave a comment below.