FACT // In the past twenty months we have paid for just two months accommodation.
Having read a lot about budgeting for long term travel I thought I would share with you how we have saved 90% on the cost of our accommodation since leaving the UK nearly two years ago.
I have to admit in the beginning I was a little sceptical about how we would survive on our monthly budget, with accommodation, food and travel expenses a daily reality for nomads such as ourselves it is surprising how easily you can spend your monthly allowance.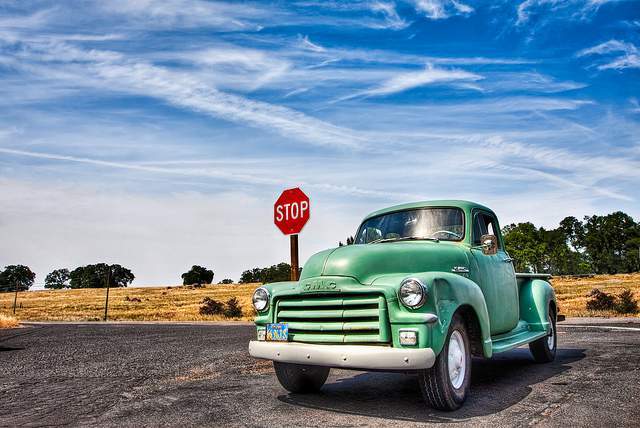 We are fast realising that any money paid out in rent is dead money. Dead money is that which once spent will not provide you with any return. When travelling you are restricted to using only the things you can carry on your back, accommodation, entertainment and transport must all be purchased.
Transport is one area that will consume a large proportion of any travellers budget however this is also where you stand to make the most return. Renting a car or campervan to explore a country during your stay is common practice however in most cases rental prices can be rather hefty.
When you consider the cost of renting a vehicle/week plus all the additional insurance and mileage surcharges you start to realise the benefits of purchasing your own and selling it when you move on.
READ // Wanderlust Guide: Buying a Campervan
Our 2012 road trip around Australia saw us cover the majority of the Australian coastline in a little under eleven months.
Beginning our Aussie adventure in Sydney we made the decision to purchase a vehicle after being quoted AUD $10, 000 to rent a small motor home for ten months.
We have written a more comprehensive Wanderlust Guide to purchasing a vehicle abroad however I will say that our top tip when buying any vehicle is to know the current market rate of what you intend to buy. If you over pay for something you will struggle to recoup all of your initial investment.
After much research we purchased Winifred the 1995 Winnebago, she was in exceptionally good condition and had recently had her interior renovated. Knowing our market we knew that the asking price was already a steal but we managed to negotiate an additional $2,000 off, meaning that after some electrical upgrading, a few new batteries and an Ikea fit out we were able to sell her for a small profit after our road trip.
The profit we made just covered our fuel expenses meaning that by investing in a few weeks of online research we incurred no accommodation costs for our eleven month stay in Australia.
When considering renting anything check the cost involved and decide if it is worth buying your own and then selling it on. Of course it helps to have some funds available for the initial outlay but if you can spare the capital you'll reap the reward in the long run.
READ // Wanderlust Guide: Selling a Vehicle
SAVVY TRAVELLERS BECOME HOUSESITTERS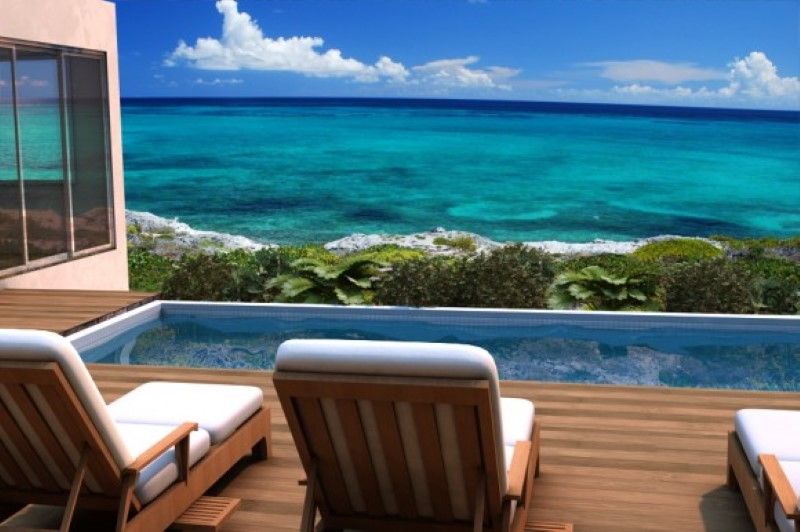 I know we keep banging on about the concept but house sitting has provided us with ten wonderful homes to care for in the past two years, meaning that of the twenty months we have been away we have been house sitting for thirteen.
The opportunity to live in someone else's shoes has enabled us to delve into communities that we would have never discovered, meet amazing individuals who have benefited our lives in so many ways and learn a wealth of new skills.
When house sitting our monthly expenditure was more than halved.
Of the seven countries we have visited we have looked after at least one home in each saving at least $12, 000 in accommodation costs.The additional funds we have saved have meant that when we have to pay for accommodation we are able to bypass the budget hostels.
READ // Wanderlust Guide: House Sitting
VISIT // TrustedHousesitters and sign up to become a house sitter today.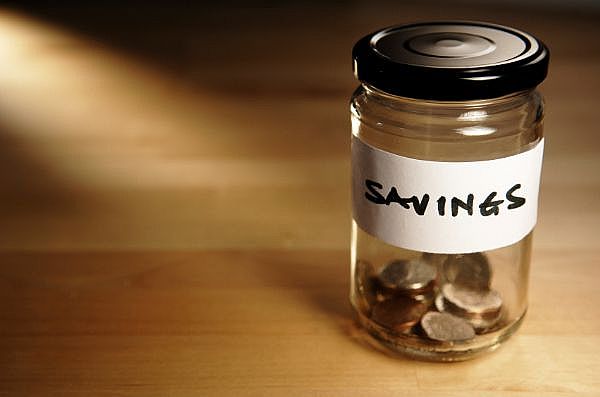 We have found that a surprising number of companies will offer you a discount if asked.
When staying in major cities the reality is that to stay in a nice area you pay a nice price, using websites like airbnb has helped us to get better value for money when paying for accommodation, but the price is still very much determined by location. Always ask for a discount of sorts before agreeing on a price for a room.
Make it a rule to always try and barter the cost of your accommodation.
// Ask if the listed price is the best they can offer.
// Check if cheaper rooms are available.
// Look at the transport network into the city and consider accommodation options in the suburbs – consider your daily travel costs and add this to the price of the room.
// If staying in a hotel check the price online and then call the reception to see if they will match or beat the price.
// Ask for a discount when staying for multiple nights.
// Book last minute for the best deals.
// Look at hostel accommodation. You can find some of the best hostels in Melbourne and Sydney.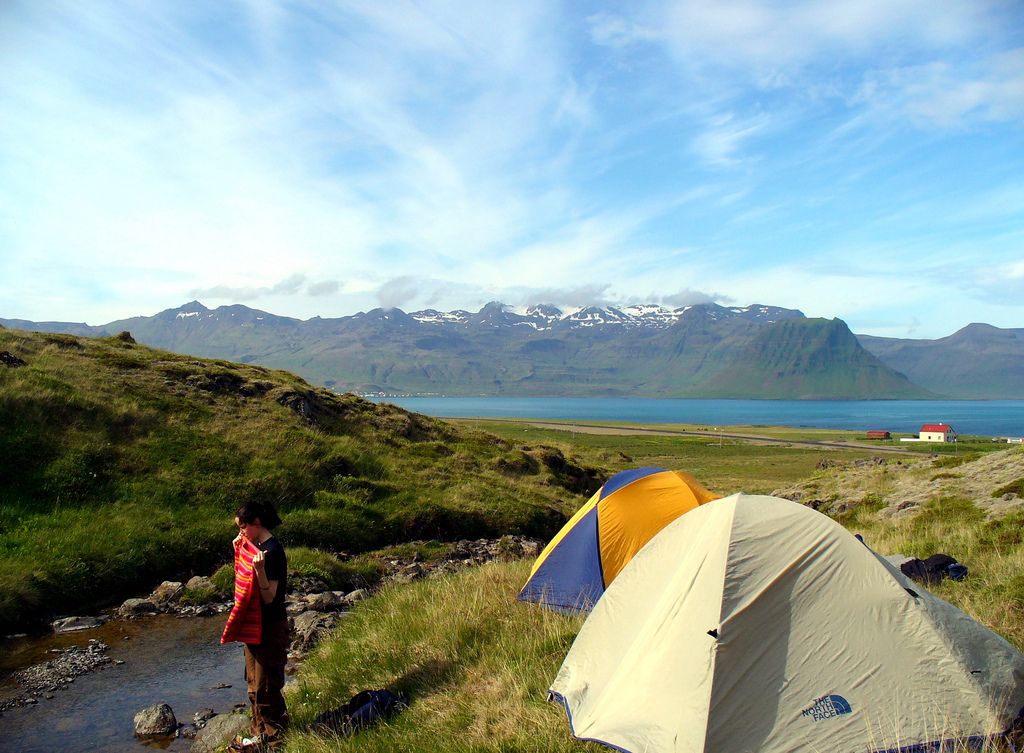 CC rwhgould
When taking a road trip or travelling by bus consider camping as a low cost / free accommodation alternative.
Unless the climate prevents it camping can give you the freedom to roam and explore, for the price of a tent and a sleeping bag you can see the world without breaking the bank.
A great tip for campers looking for somewhere to pitch their tent is to contact hosts through websites like couchsurfing and airbnb to see if they are willing to allow you to set up your tent in their back garden for a night. If you're out in the sticks farmers are often more than happy to lend you a paddock, just check there's no livestock in there first!
Caravans and motor homes are also allowed to free camp in most countries, check with the local authorities to find designated free camp areas however unless you are found to be on private property or in an area sign posted as a 'No Camping' you should have no problems pitching up where you like. Be considerate of others around you and don't give anyone a reason to report you to the authorities.
For the most part we are budget conscious travellers, we don't eat out very often choosing instead to pack a lunch and cook ourselves and we are careful with our money making sure that we research the best price for all our gear and gadgets before we buy. Even so I'm not sure how we would have managed to finance two years of accommodation for continuous travel.
With some savvy saving and lots more house sitting, I pray that we will be nomadic and exploring the world for years to come.
We'd love to hear your top tips for budget travel and how to save money on accommodation. Share them with us below.