Christmas in Europe is a magical time of year. The streets are lined with twinkling lights, the air is crisp and cold, and everyone is smiling. You can visit the biggest Christmas markets in the world, see beautiful snow-covered mountains, or wander around quaint cobbled streets.
If you're looking for a holiday destination that will be warm, fun, and full of festive cheer, then Europe is the perfect place. Take a look at our top winter destinations and start planning your magical trip away.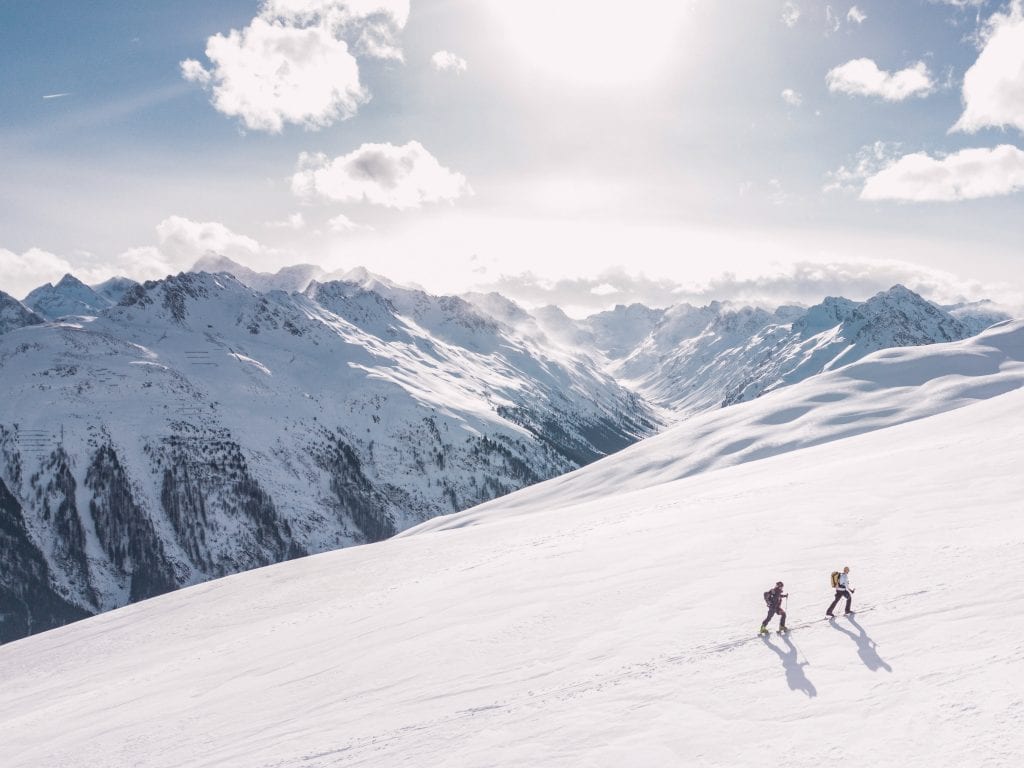 France
France is a magical place, and Christmas there is no exception. You'll find yourself surrounded by the beautiful lights of the Champs-Élysées, eating delicious food, and drinking wine at some of the best restaurants in the world.
If you're dreaming of a winter holiday in France, the capital city of Paris is the place to be. It's known for its beautiful architecture and rich history, but it's also home to some of the best shopping in Europe.
For the more adventurous, skiing in France is one of the most popular winter activities on the continent. Not only does France offer a variety of terrain options for all skill levels, but it's also an incredibly beautiful place to spend some time in the snow.
Read: There's Snow Place Like The French Alps
Germany
From the first snowfall to the twinkling of lights on every tree, there's nothing quite like a German Christmas. Whether you're looking for a cozy cottage by a lake or just want to spend some time with friends and family in a big city, Germany has it all.
Germans are known for being very generous, and they love to celebrate the holiday season with all of their neighbors. If you're lucky enough to spend Christmas there, you'll find yourself surrounded by friends and family who will make sure that you feel welcome and comfortable.
Germany is the land of Christmas markets, with an abundance of these festive marketplaces all around. These markets are filled with vendors selling food, crafts, and holiday decorations. The atmosphere is cozy and inviting, and it's a great place to go if you're looking for a uniquely German experience.
United Kingdom
There's so much to do and see in the UK over the holidays. You can get into the spirit of the season by visiting a Christmas market or going on a tour of some of the country's most famous landmarks.
If you're looking for something truly traditional, there's no place like London. The city is a magical wonderland at this time of year, with Christmas markets and festive lights everywhere.
If you're into nature, check out Edinburgh or Glasgow—they'll give you a chance to see some of Scotland's most beautiful scenery while also enjoying some great food and drink.
Austria
Austria is known for its Alpine landscapes and wonderful traditions—and it's also a great place to celebrate Christmas. The Alpine country is famous for its beautiful scenery and historical sites, but it's also home to some of the most beautiful Christmas markets in Europe.
You can visit the capital, Vienna, for the best markets, explore the beautiful city of Salzburg and see the famous birthplace of Mozart, or enjoy the winter wonderland in Innsbruck.
If you're looking for something more low-key, there are lots of cozy mountain villages with cozy inns and traditional wooden houses where you can relax from all your holiday shopping.
Czech Republic
The Czech Republic is one of the most beautiful countries in Europe, and it makes a great destination for Christmas. Located in Eastern Europe, the country has a rich history and cultural heritage.
The Czech Republic is home to many beautiful cities, but Prague is one of the most popular destinations for holiday travelers. Prague has a rich history and offers many things to see and do around the holidays.
The city is full of amazing food and drink options during this time of year, including traditional Czech foods like pork roast and kolache (a sweet pastry). There are also lots of markets where you can buy gifts for friends and family members back home.
Norway
If you are looking for a place to celebrate Christmas in Europe, then Norway is one of the best places to visit. The country has a lot to offer at Christmas—the markets, the cozy lights, and the snow are all perfect for celebrating this time of year.
There are plenty of Christmas markets where you can take pictures with Santa Claus or buy handmade crafts from local artists. These markets aren't just limited to shopping either: they often include live music performances and other entertainment options as well.
If you love skiing or snowboarding, Norway has plenty of slopes for you to enjoy. You can also take in the natural beauty of one of the country's many national parks and nature reserves.
Read: 7 Off-Beat Active Adventures In Norway
READ MORE WINTER TRAVEL GUIDES FROM WANDERLUSTERS