Every road trip is unique. From great ocean drives to desert highways the world has a wealth of routes to lure all kinds of explorers and their vehicles.
But what do you need to consider before taking to the open road in search of adventure?
Having driven 25,000km across Australia, traversed the west coast of the USA and explored the depths of the Costa Rican jungle aboard four wheels, we thought perhaps we might have a few nuggets of road tripping wisdom to share.
So buckle your seat belt and let's go!
Choosing the right vehicle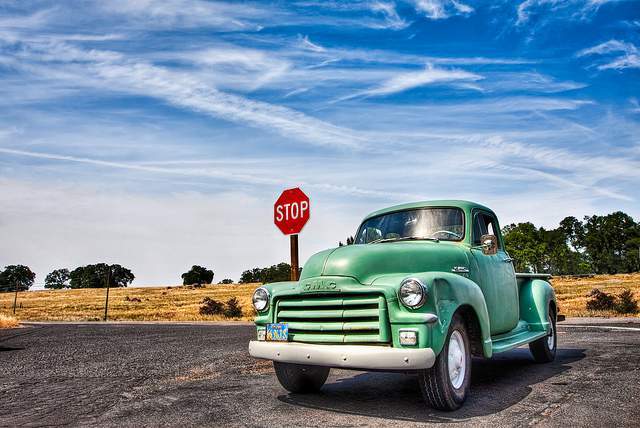 Image | CC Flickr / Kay Gaensler
The first hurdle any road tripper is faced with will be sourcing a vehicle in which to travel.
Consider your requirements and choose accordingly.
If highways line your route then you're probably not going to need a 4 wheel drive. Similarly if you're planning to explore off the beaten track, a cumbersome motor home is probably not ideal.
Once you know what you're looking for the next decision is whether to rent or buy.
When possible we choose to invest in a vehicle and sell it on at the end of our trip. It is our opinion that this method, although perhaps a little move involved than simply renting, does allow us to save a substantial sum of money.
We would always consider purchasing a vehicle if our trip will be longer than 2 months.
How to buy a camper in Australia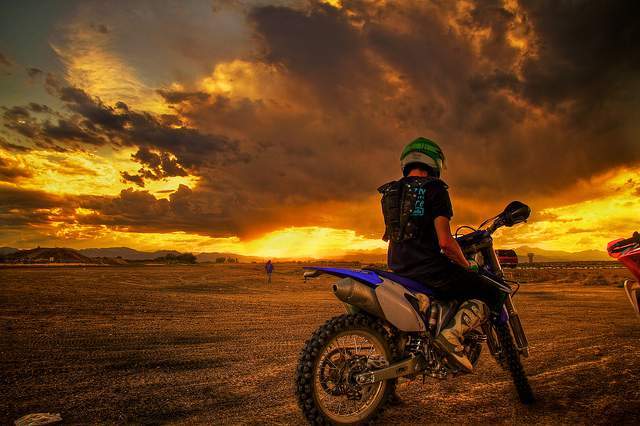 Image | CC Flickr / Zac Dischner
When purchasing a vehicle you should:
Research the Market – understand what you can expect to pay for the style, make and model of your chosen vehicle. By getting to grips with the market you can make better purchasing decisions and glean insight into what price you should be able to ask when you come to sell it.
Consider all your options – It can be very easy to fixate on a certain make or style of vehicle. The more flexible you can be the more likely you are to secure a good deal.
Be Budget Savvy – I'm sure you'll all know exactly what your budget is, but make sure you get the most out of it. If you put an offer in on a vehicle which needs a lot of maintenance before it will be deemed road worthy, don't forget to factor that into your bid. Similarly don't forget to budget for any additional extras such as camping and cooking equipment.
Consider the Resale Value – Don't get caught up in the excitement of the purchase and negate to consider the potential resale value of what you're buying. Make sure you take a look at similar vehicles which are a little older, check out the condition of yours in comparison and then make an educated guess at what yours might be worth when you come to sell it.
Take Precautions – Get the vehicle checked out by a reputable mechanic of your choosing before agreeing to a sale. Ensure the you abide by any legal requirements to own/buy/sell/drive a vehicle in the country you'll be exploring and that the seller has completed any necessary paperwork.
Once you've made the sale keep on top of any required maintenance. Check under the bonnet and top up your fluids etc. Don't ignore early warning signs, pull over and diagnose the issue or call roadside repair.
If you're joining the league of Grey Nomads – grey hair is not required – take a peak at our guide to buying a campervan.
Renting a campervan in Australia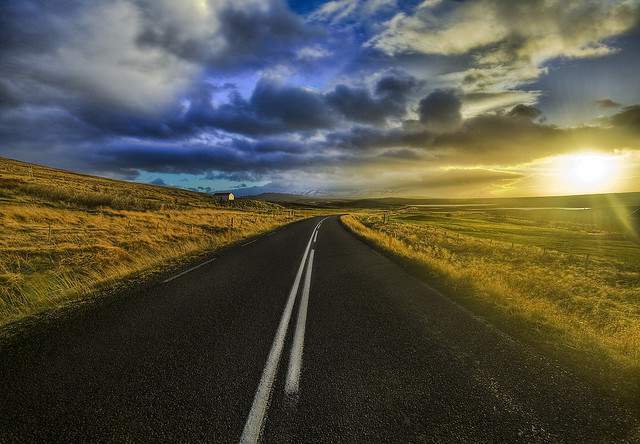 Image | CC Flickr / Stuck In Customs
When renting a vehicle you should:
Research the Market – Get quotes from every rental agency in the area and ask if they price match. Savvy travellers can often pitch rival companies against each other in a bid to secure the best deal.
Be Flexible – If you can be flexible with your route and dates you are likely to be able to secure a better deal. Don't forget that by dropping the vehicle off at a different depot on your return will often incur an additional fee.
NOTE // Read the Small Print. Rental companies are notorious for illegible small print charges so make sure you're not liable for additional costs of which you're unaware.
Accommodation vs camping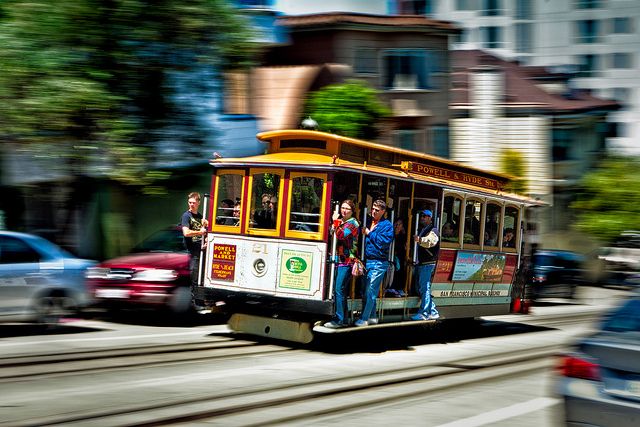 Image | CC Flickr / Kay Gaensler
We always avoid hotels and motels when we're road tripping.
Instead we like to bed down under the stars, in the back of the car or snuggled up in a caravan or motor home.
What ever your preference it is worth researching your options. Last minute roadside accommodation is often just as expensive as inner city hotels. With weary travellers in need of a room motel owners are able to charge a premium. Don't spend any more than you need to, book ahead and barter over the phone.
When camping you should always read up on local regulations stipulating the rules regarding free camping. There are often 'NO CAMPING' signs in popular locations and you could be charged over $1000 if found snoozing in a restricted area.
Before making camp double check that you're not trespassing on private property or obstructing a thorough fare.
Call into local tourism offices and pick up some literature detailing low cost and freedom camping location. With camping grounds charging up to $60 a night it is worth researching your options before paying top dollar.
NOTE // If you have a Sat Nav check it's database for camp grounds. For travel in Australia we found the Camps books to be an invaluable resource
Fuel costs and vehicle maintenance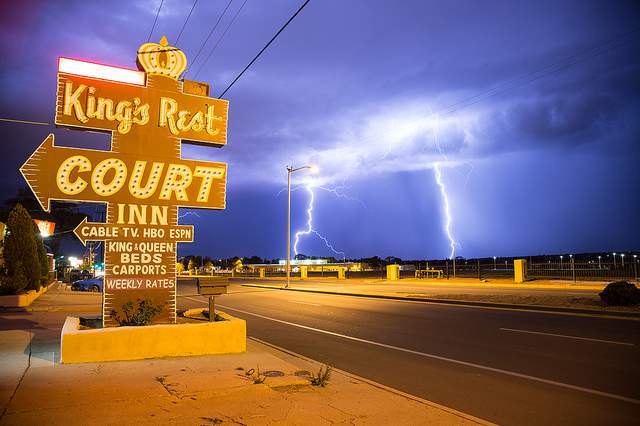 Image | CC Flickr / Tim Anderson
Shop around for your fuel. In a lot of countries supermarkets offer fuel discounts when you shop or reward schemes which offer fuel vouchers. Chat to locals and find out which scheme they recommend. Don't forget that fuel costs will be higher in remote areas.
Look online for fuel comparison websites and apps. We utilised Motor Mouth during our travels in Australia.
Vehicle maintenance is something which you should keep on top of but you will inevitably find yourself up the creek at some point on your journey so carry a few spares with you. If your vehicle is particularly old or rather rare then invest in any parts which you will be unable to source at ease wherever you come unstuck.
Budge and finance considerations
Always over estimate your fuel budget. It is easy to calculate the cost of the route from A to B but remember you're likely to make detours and possibly make a wrong turn along the way.
If time is not a concern, and you have an employment visa, see if you can pick up some cash in hand labour along the route to subsidise your budget.
For longer trips try not to let yourself slip into holiday mode. Consider each purchase you make and think long term rather than just a few hours ahead.
Kit your vehicle out with items found in charity shops and garage sales, shop at local farmers markets and avoid the temptation of expensive fast food drive throughs.
Drive times and distances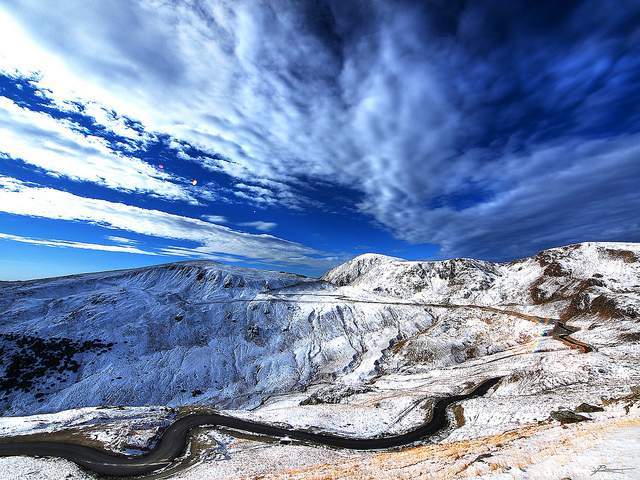 Image | CC Flickr / Paul Bica
When planning your route you should consider:
Climate and seasonal weather.
Road surfaces and conditions, much of Australia is unpaved and unsuitable for some vehicles. Check current conditions online.
The price of accommodation will be higher during peak seasons and school holidays.
Where best to sell your vehicle and the time of year at which you will be selling it.
Don't over estimate the distance you can cover each day. You will want to experience the places you visit not drive through at high speed because you are on a tight schedule.
Selling your camper in Australia
So you've had an amazing trip and explored the far reaches of a location but you're flying out soon and you need to sell up and recoup some funds.
The first step is to advertise.
Advertise on every platform you find. In newspapers, on local noticeboards, online and by word of mouth. Include up to date and eye catching photographs.
Clean your vehicle before taking pictures. It is amazing how much additional value a clean car can demand over one full of takeaway wrappers, dirt and junk.
Detail every appealing feature of your vehicle no matter how insignificant you think it. Do this in an ordered and succinct manner. Buyers often scan adverts for the features they require so make sure the information is quickly accessible.
Price your vehicle above your minimum. Buyers will haggle so be prepared to have to reduce your asking price.
For a detailed break down of how to sell your vehicle and recoup maximum funds check out our guide to selling a vehicle.
We hope that our road tripping guide has offered some insight into the logistics of cruising the open road.
✈ ✈ ✈
What is your most memorable road tripping moment? Share your stories with us below.