As we linger in the midst of uncertainty over the impact of coronavirus on the travel industry, I'm starting to question how my own perception of travel will change over the coming months and years.
Will we all revert to what was "normal" and queue at busy airports to board crowded planes? Or will some of us look for a new way to explore and get our fix of wanderlust closer to home?
With this in mind, I've collated some of my favourite road-tripping routes and road trip travel tips to help you find itinerary inspiration for a post-COVID adventure.
The South Coast of England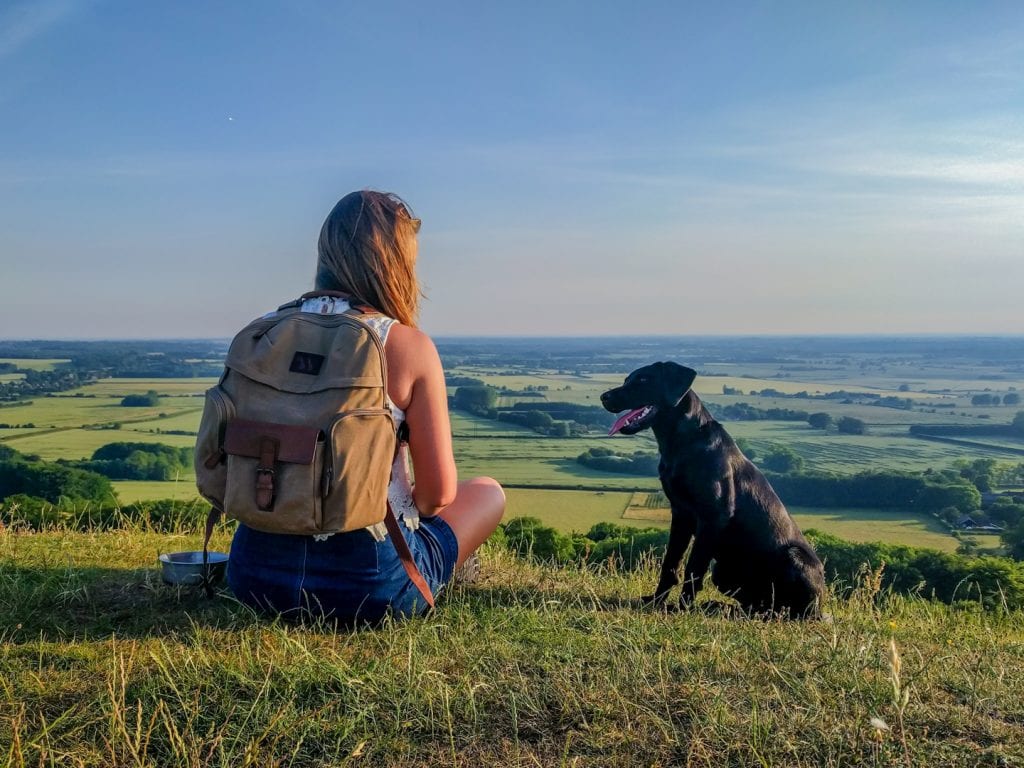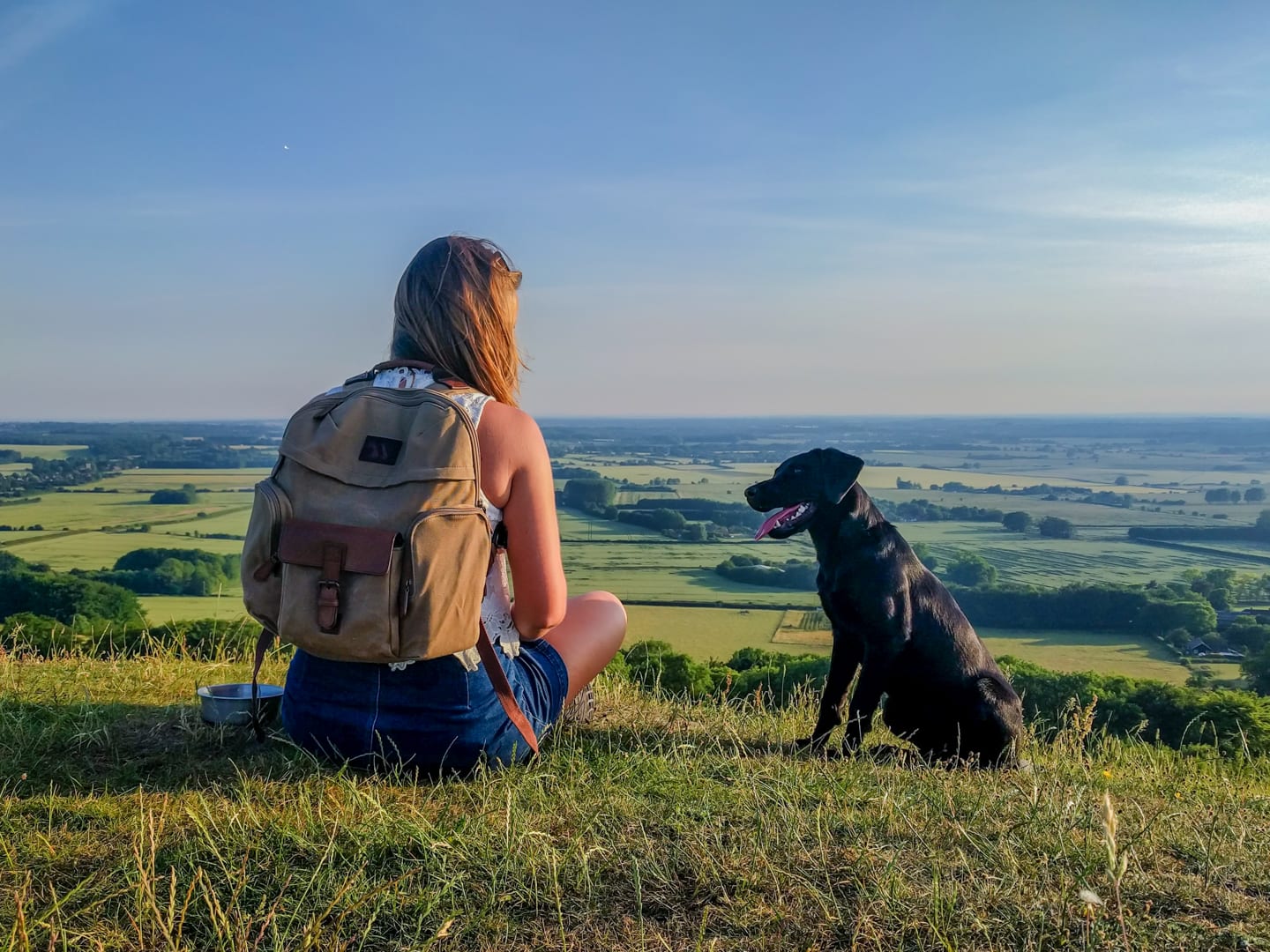 Medieval villages and quintessential coastal towns line England's southern shores which are known to be the sunniest in the whole of the UK.
From the green rolling hills of Kent to the rugged cliffs of Cornwall, there are plenty of picturesque places to visit on a road trip through this part of the country.
Start in Kent and spend a day soaking in the sights of the historic Cathedral city of Canterbury with its cobbled streets and timber-framed architecture.
Then drive south-west along the coast towards Brighton, one England's most vibrant seaside resorts. Here you'll find live music, quirky boutiques, antique shops, and street markets.
Portsmouth and Southampton are the next major cities along the coast, however, if you're looking for adventure make your way to the New Forest National Park and disconnect for a few days of hiking and camping.
Bridport and Lyme Regis are ideal for coasteering and fossil hunting, and Salcombe is a worth a visit if you still haven't had your fill of picturesque coastal views.
Finish your trip in Padstow or Newquay to experience the best in British surf culture, and if time allows, fly or sail down to the Isles of Scilly for an island adventure before you return home.
READ MY ISLES OF SCILLY TRAVEL GUIDES
The Florida Keys
Embrace the laid-back vibe of the Florida Keys during a classic 100 mile (one way) road trip down the Overseas Highway (U.S. 1) which island hops south across the southern rim of the Everglades and Florida Bay from Key Largo to Key West.
Depending on where you're coming from you can either drive from home or pick up a car in Orlando or Miami.
Start in Key Largo and consider taking an Everglades Tour for a taste of classic Floridian countryside or book a snorkelling tour of the nation's first undersea park, the John Pennekamp Coral Reef State Park.
Drive south across the Tavernier Creek Bridge and you'll arrive in Islamorada, known as the sportfishing capital of the world. Snap an Instagram pick of the 30-foot high Florida spiny lobster at the Rain Barrel Artisan village during your stay.
Keep driving south and you'll find yourself on the 10-mile-long Marathon island chain which sits approximately at the midpoint of the Florida Keys. Here you can rent a kayak and get out onto the water.
Seven Mile Bridge (the Keys' most famous and longest bridge) links Marathon to the Lower Keys and offers 360-degree views of the Florida Strait to the east and the Gulf of Mexico to the west.
Keep driving and you'll reach the Keys' southern terminus at Key West. Park at Old Town Garage in the Historic Seaport, ride the Old Town Trolley and take a sunset sail to watch the sun sink beneath the waves.
The East Coast of Australia
This Aussie adventure was one of my first long-distance road trips and it totally changed my opinion of over-land travel. Australia is VAST, and the distances between points of interest leave plenty of opportunities to get off the beaten path and explore. Depending on where you start, I'd recommend Sydney as the city is a hub for affordable campervan hire – read this guide if you want to buy a campervan in Australia.
You could easily spend two months driving this route. If you can, take as much time as possible as you'll find yourself longing for additional days in places that you really like.
One of the most popular Aussie road-tripping routes, this takes you north along the east coast away from the metropolis of Sydney in NSW to tropical Cairns in northern QLD.
READ MORE AUSTRALIA TRAVEL GUIDE FROM WANDERLUSTERS
After exploring Sydney head north to the Port Macquarie Koala Hospital and then on towards the bohemian Byron Bay.
Call in at Surfers Paradise before catching an AFL match at The Gabba in Brisbane.
Following the highway north, enjoy the scenic views amongst the Glass House Mountains and take some time out to relax on the beach in Noosa. Visit 1770 and Agnes Water to walk over the point at which Captain Cook first stepped on Australian Soil.
Munich to Venice Via the Brenner Pass
Road trip through some of Europe's most spectacular alpine terrain on this 550km journey which takes you through Germany, Austria, and Italy.
Start by taking the day to explore Munich. Head to the Munich Residenz on Maz-Joseph-Platz to see the largest city palace in Germany, wander around the Englischer Garten, and dine on authentic Bavarian cuisine under towering chestnut trees at Augustiner Keller.
From Munich drive south into Austria and make the city of Innsbruck your next stop. The perfect blend of urban and outdoors the city is surrounded by craggy alpine peaks and packed full of walkable cobbled streets. Take the cable car up to the top of the Nordkette mountain range for lunch with spectacular views the return to the city for supper in a traditional tavern.
Next, skirt further south through Austria and nip into neighbouring Switzerland to spend a night in the scenic Swiss National Park. Here you can rent cabin-style accommodation and hike one of the park's picturesque walking trails.
From here you'll drive to the Austrian border with Italy and over the famous Brenner Pass known as one of Europe's greatest driving routes. An alpine autobahn it sits on concrete stilts up to 140m high and wends its way through the Eastern Alpine Range.
Finally, drive the remaining 200km to Venice and spend at least two days exploring the city. Take an evening trip on the Grand Canal, visit the colourful architecture of Burano Island, and don't miss the view from Ponte dell'Accademia.
The Best Road Trip Travel Tips
Having taken a number of road trips in places like Australia, America, Costa Rica, and New Zealand, I thought I'd put together some helpful tips for first time trippers. Planning a road trip and looking for packing and itinerary advice? Here's my guide:
Packing for a road trip
Pack smart and pack light. Plan to use laundrettes or hand wash items as and when you can. Also, you don't need a month's supply of toiletries, you can pick up extras on the road.
Use colour coded packing cubes to compartmentalise your luggage. This means you don't have to wade through a stuffed backpack to find your toothbrush and will give you the option of just taking out the cube you need instead of carrying your entire bag.
Collate a couple of driving playlists to stave off boredom on long stretches or where the scenery isn't that engaging.
Keep a cool bag in the car so that you have the option of packing a lunch or overnight supplies if you need to camp in the car.
Planning your itinerary
Download useful apps and use Google Maps.
Choose the right vehicle and make sure you have insurance that covers both you and the car.
Avoid motorways to maximise your potential to discover off beat places.
Eat local and stay local – avoid fast food chains and motels, choose family run diners and Airbnb style accommodations.
Check the rules of the road and advice from local governments if you're driving abroad.
Get a local SIM card for your phone in case you get into difficulty and need assistance.
Don't plan an exact route or timings, allow for deviations.
Make sure you leave a rough outline of your itinerary and details of the vehicle you're driving with a friend or family member. Just in case.
INSPIRED? PIN THIS TO YOUR TRAVEL PINTEREST BOARD NOW!