In 2011 we spent 3 months in training for our PADI Divemaster certification. 6 days a week, 2 dives a day we literally immersed ourselves in the scuba diving world.
Since qualifying we've utilised our training all over the world and while I'm still unsure as to whether I'll ever make the decision to take the PADI Instructor Course, my training has been invaluable and well worth the sweat and tears.
For those of you who've been following our journey you may have read about the challenges I faced during my Divemaster training
For those who haven't and are a little nervous about the thought of breathing underwater – a rather irregular sensation for sure – it might offer some insight into how to overcome those fears, and really get the most out of your underwater adventures.
How to get scuba certified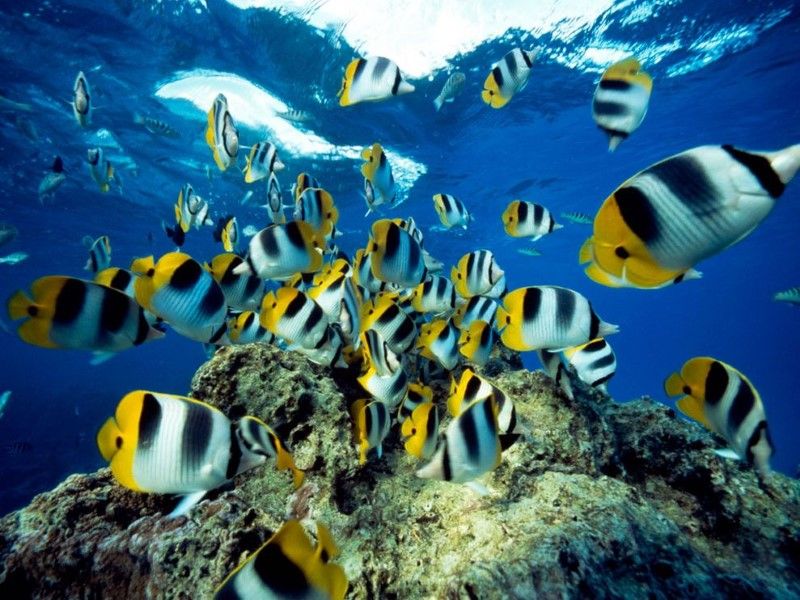 Having spent so long in training we're pretty adept in all things DMT related and have compiled this go-to-guide for anyone considering starting their scuba education.
While many divers choose to work their way slowly up the scuba training ladder we opted to digest the whole package at once and went from scuba newbies to certified Divemasters in a little over 3 months.
There are pro's and con's to this approach which I'll discuss in more depth during step 6 of this guide.
We completed our training with Rich Coast Diving, a PADI 5 star CDC centre so within this guide I'll be referring to the PADI diver education system.
PADI training is available worldwide and is regarded as one of the best scuba programs in which to enrol, however there are a number of other organisations including BSAC, SDI and NAUI.
I would advise that you do some research into the locale where you plan to do your training and find out what options are available to you.
Make sure you have a medical certificate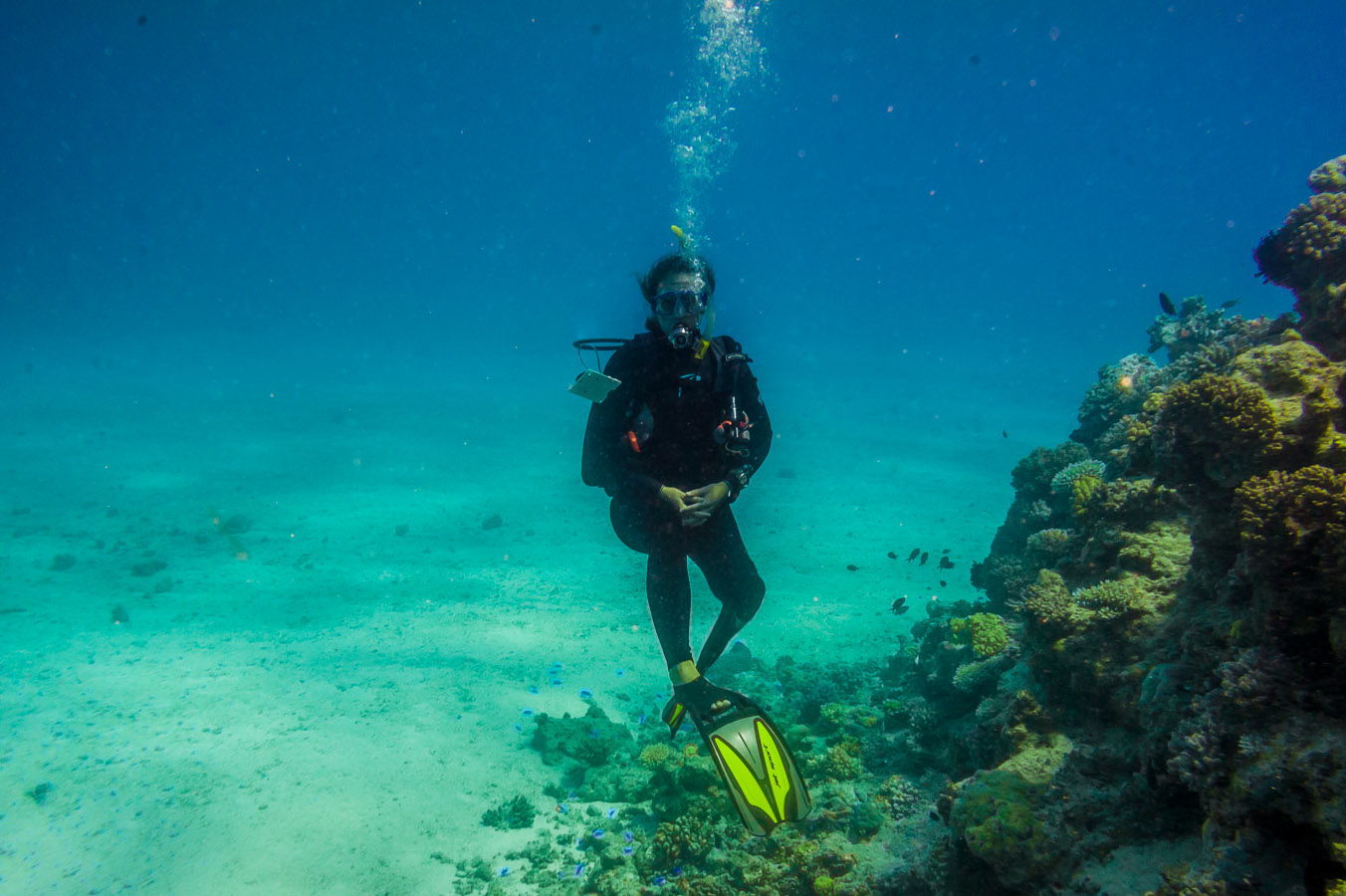 Before you can join a diver training program you need to provide proof that you're medically fit and able to cope with the stresses involved with the sport.
Diving does put additional strain on the body, from carrying heavy gear to degassing excess nitrogen, your body will have to be in great shape to get the most from the experience and keep you safe.
When you inquire about diving certifications with any operator they should ask for a medical statement signed by a physician within the last 12 months.
If they don't, or don't at least ask you to sign a waiver stating that you're fit to dive then don't get in the water with them.
PADI Open Water Diver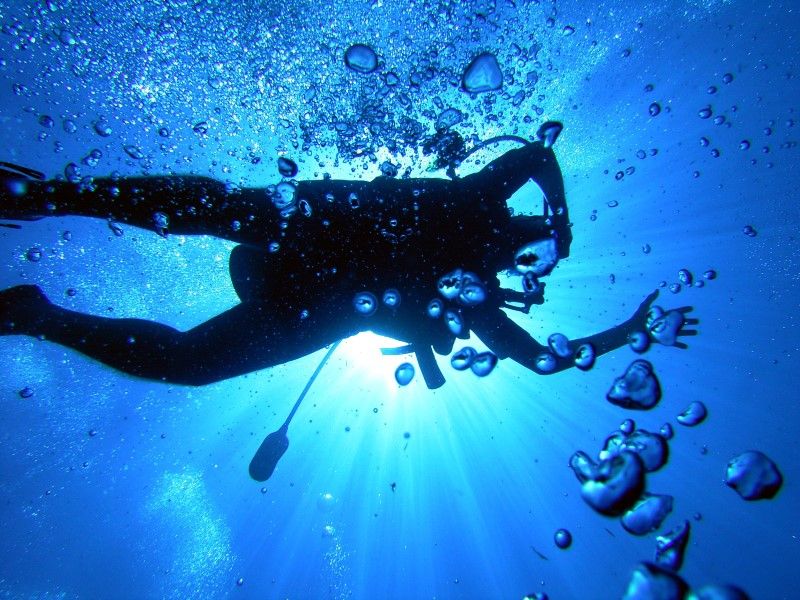 The first step to becoming a Divemaster is to certify as an open water diver.
This is the minimum certification required to dive unsupervised and many operations will not take you on as a client unless you are OW certified.
Do not get this confused with the Discover Scuba Diving course.
The DSD is not a certification so even though you have had some basic training you will need to complete the OW course to become a certified diver.
WHAT'S INVOLVED? //
The Open Water Diver course is an introduction to dive theory and provides you with the necessary skills to competently dive to a depth of 18 metres.
There are 3 parts to the course which is taught over 3/4days.
The first day will be spent learning the basics of dive theory. You will learn about the physics of diving, how your body responds to breathing at depth and how to avoid dive related injuries.
The second and third days will be spent mastering practical skills in an area of confined water such as a swimming pool or shallow bay, followed by 2 dives in open water.
Should you need some additional time to build your confidence before taking the plunge and diving in open water your instructor should cater for this.
Tell your instructor if you feel rushed and don't walk away with a certification if you do not feel confident in the skills you've learnt.
FAQs //
Fun Factor 5/5 | There's nothing quite like the adrenaline rush of your first dive.
Time | 3/4 days.
Cost | $300 and $600, location dependant.
PADI Advanced Open Water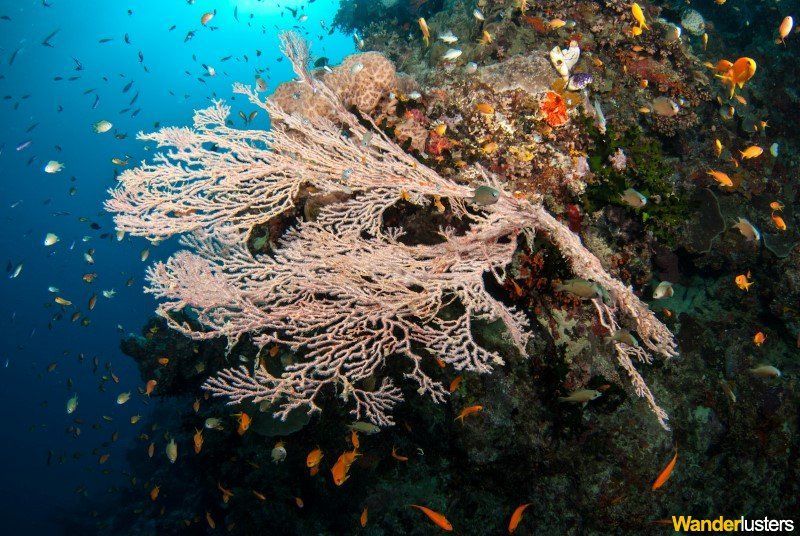 Now that you're a certified diver you can start exploring the underwater world.
The AOW course is designed to give new divers the chance to hone their skills and try their hand at some more involved aspects of the sport.
As well as the mandatory elements of instruction covering underwater navigation and deep water diving, you can sample specialities such as night diving, wreck diving and underwater photography.
While it's easy to get carried away and choose lots of 'fun' specialities I recommend taking the opportunity to hone your buoyancy skills with the peak performance buoyancy element of the AOW course.
Buoyancy is a key aspect of good dive technique and can offer a clear indication of the level of training a diver has received.
This is a great course to do over a weekend or on location while diving with during a live abroad trip.
FAQs //
Fun Factor 4/5 | Deep water diving is a real thrill, the landscape changes below the 30m mark.
Time | 5 dives are completed over a 2 day period.
Cost | $250 – $400, location dependant.
Emergency First Response course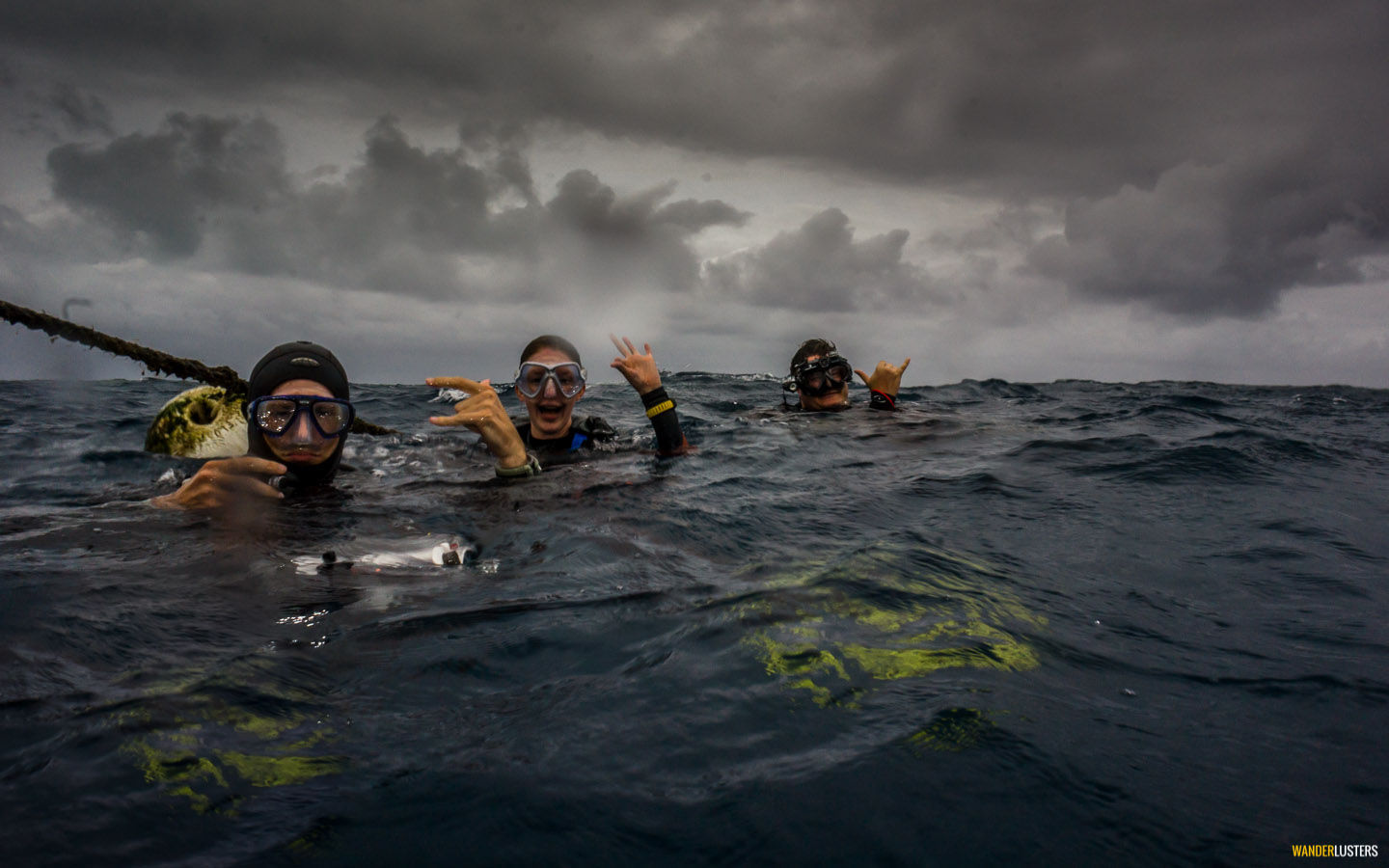 For anyone taking part in an adventure sport a basic understanding of correct first aid procedure can be a lifesaving tool.
Emergency First Response Training or EFR is part of the required syllabus for the PADI Divemaster course and in my mind should be offered as part of the Open Water instruction.
The training itself is actually great fun and offers a few comedic scenarios to lighten what could be a rather sombre subject.
During the course of a day you will learn how to respond to a number of land based incidents, how to diagnose a number of severe conditions and how best to approach giving care to both conscious and unconscious patients.
The upbeat nature of the training is designed to ensure the relevant information can be quickly recalled under stressful situations and offers divers comfort in the knowledge that they can offer basic medical assistance if required.
FAQs //
Fun Factor 3.5/5 | although this involves no in water activities playing the patient is actually good fun!
Time | 1 day.
Cost | $100 – $200, location dependant.
PADI Rescue Diver course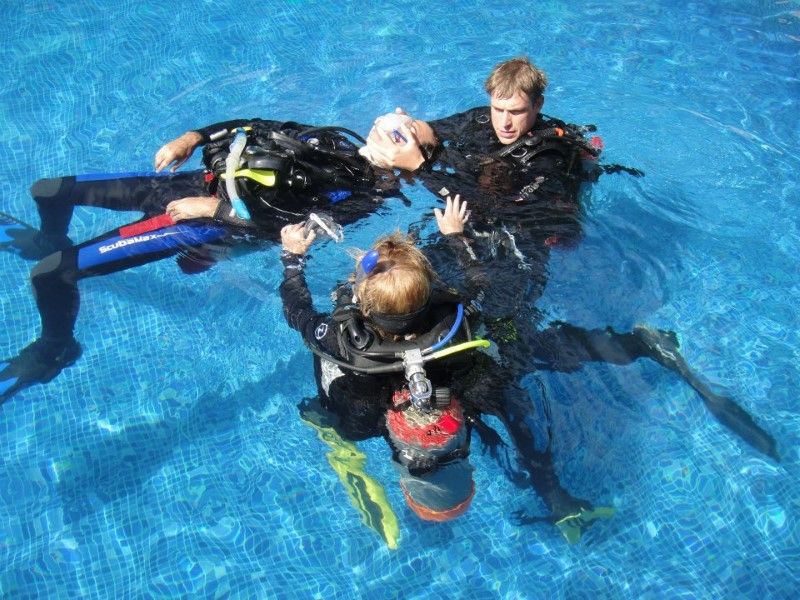 The rescue diver course is, in my mind, the most challenging element of Divemaster training yet also the most rewarding.
Building on the skills learnt during the EFR course you take that knowledge of first aid and apply it to in-water scenarios.
Again another rather sombre subject, however a serious tone remains present throughout as this training could result in you saving another diver's life whilst at the bottom of the ocean.
As with all adrenaline sports there are certain elements of risk associated with diving and the Rescue Diver course is designed to give you the tools to manage such an event.
You will be shown how to rescue a panicked diver at the surface, calm a concerned diver underwater and prevent an ill-conceived rapid ascent.
The training includes the skills needed to rescue unconscious divers both from under and above the waterline. A skill every diver prays they will never need to utilise in a real world scenario.
FAQs //
Fun Factor 5/5 | Knowing you have the skills necessary to assist in the rescue of an ill-fated diver is a really good feeling.
Time | 3/4 days.
Cost | $350 – $500, location dependant.
PADI Divemaster course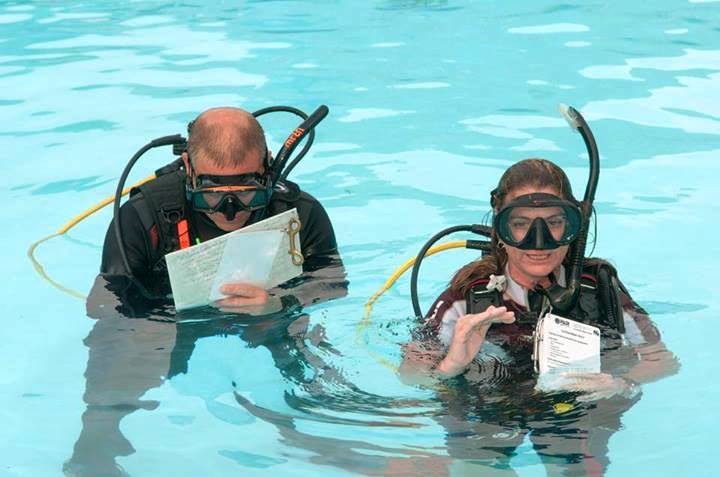 The PADI Divemaster certification is the first step on the professional PADI ladder and once qualified you will be able to find work in the diving industry all over the world. A real bonus if you're planning on combining your love of scuba diving with international travel.
The course itself develops your leadership abilities, enhances your skills and challenges your ability to organize and solve problems, as well as assist others in improving their own dive practice.
The road to Divemaster certification begins when you sign up for an Open Water Diver course, however to begin the PADI Divemaster training course you must:
Be at least 18 years old
A PADI Advanced Open Water Diver (or qualifying certification from another training organization)
A PADI Rescue Diver (or qualifying certification from another training organization)
An Emergency First Response Primary and Secondary Care (or qualifying first aid and CPR training from another organization) course completion within the past 24 months.
Have at least 40 dives to begin the course and 60 for certification
Be fit for diving and submit a medical statement signed by a physician within the last 12 months.
While it is possible to take the course over a period of 2 weeks many opt to utilise the PADI intern program and both subsidise the cost of the course and gain valuable real world dive experience.
Having chosen to intern in a dive shop during my training I can vouch for the additional benefits the internships offer. There's really nothing like hands on experience and I believe I am a more confident and capable diver because of the extra time I've spent as a diver, student and Divemaster.
The only negative is obviously dedicating the time to participate in the intern program. If you are time poor then the 2 week intensive course is a great grounding and you can take the time to get some in-water experience after you certify.
The course itself is split into three sections:
Dive Theory – physics, physiology and RDP theory.
Confined Water Training – stamina tests, skill demonstration and instruction scenario role playing.
Open Water Training – a minimum of 5 open water training dives; two of which must be with Open Water and either Advanced or Rescue Diver students.
Each element is designed to give you the skills necessary to assist in diver education and lead divers around local dive sites.
As a Divemaster you will be expected to mentor and motivate other divers through their own dive career so it is vital that you have the background knowledge and practical understanding with which to do so.
FAQs //
Fun Factor 6/5 | Once certified the diving world is you oyster.
Time | 2 weeks – 6 months.
Cost | Varies significantly depending on your location and length of internship.
Advancing your scuba career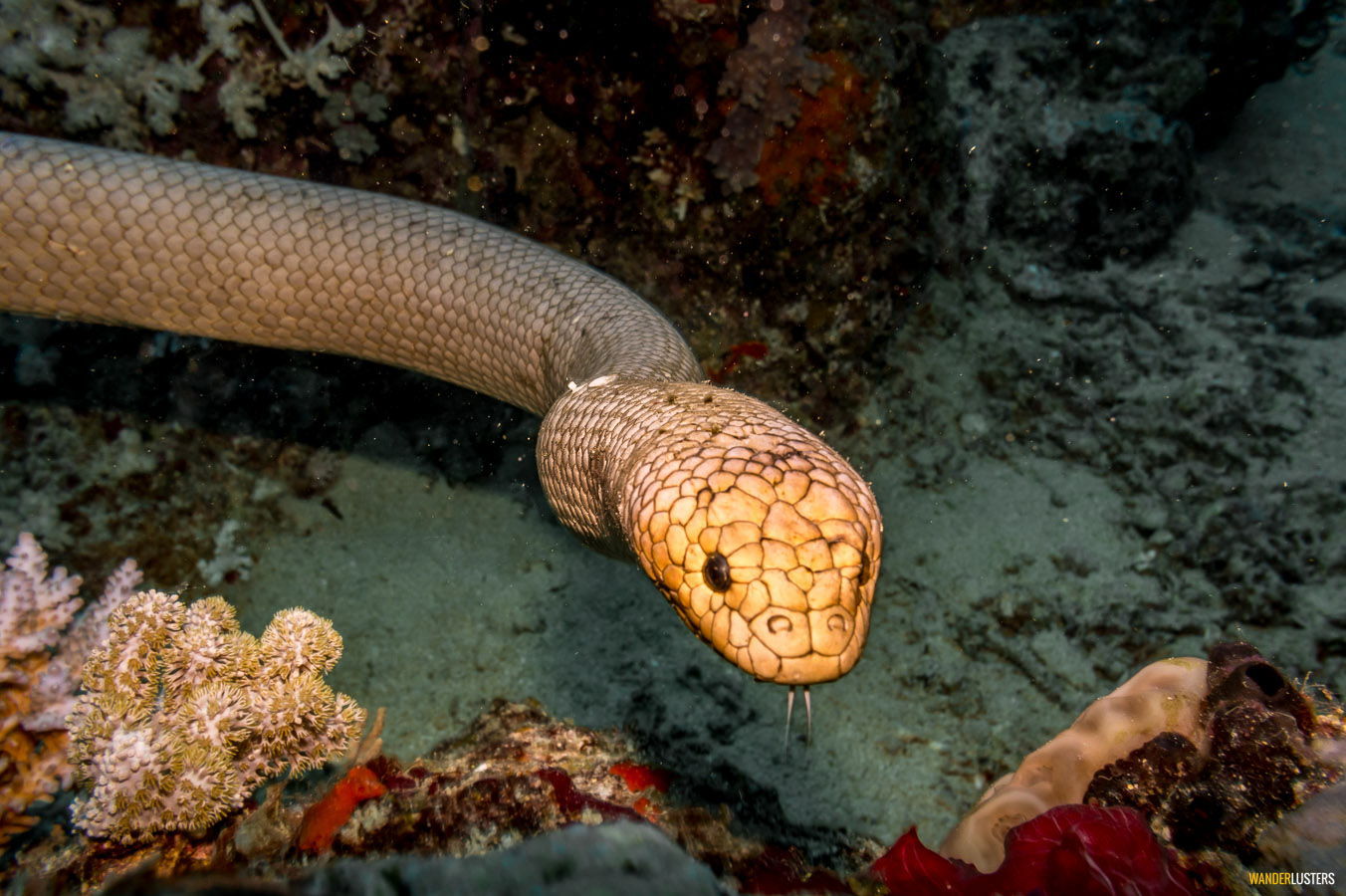 Since certifying we've explored forgotten ships wrecks, dived with sharks, explored the diverse life on the Great Barrier Reef and the sacred shores of the Poor Knights Islands and it is thanks in part to our comprehensive dive education that we've done so.
Becoming a Divemaster offered me the chance to push through some personal barriers and manage fears and concerns about my inner strength. It has given me a valuable understanding of the physics of diving as well as instilling within me safe dive practise.
✈ ✈ ✈
My dive education has taken me half way around the world, where will your certification take you?