Planning a vacation in beautiful St. Lucia with its sunny beaches and warm weather? You'll need more than just a bathing suit and sunscreen. Make sure you pack the items that will help you relax and enjoy your time in the sun.
Clothing and footwear
Swimsuit and a cover-up
Of course, your swimsuit is number one on the packing list. You'll be at the beach or resort pool probably every day, so pack an extra swimsuit or two. Include some type of cover-up also, such as an oversized t-shirt, sarong, or something similar.
FYI, in most resorts, it's inappropriate for people to wear swimwear outside of the beach and pool areas.
Water shoes
Water shoes are a great addition to your St Lucia packing list. Even if you only plan on popping in and out of the ocean between lounging in the sun, protective waterproof footwear, like this women's swim shoe will reduce the risk of injury if you step on anything in the water.
Hat, shades, and bug spray
Include a sun hat, sunglasses, plenty of sunscreens, and insect repellent. Mosquitoes and fleas are everywhere, and you don't want itchy bites interfering with your vacation.
Lightweight fabrics you can layer
Linen shorts and khakis with cotton tank tops or t-shirts are great for daytime wear. But once the sun sets, be prepared with a little more formal attire. For dining out, bring a few collared shirts and slacks for men and sundresses or pants for women. Check with your hotel or resort for any dress code requirements.
Waterproof jacket and bag
Occasionally the heavens open and when they do, boy does it rain. Pack a lightweight raincoat and if you're bringing electrical opt for a waterproof bag.
Toiletries and medicines
Most hotels offer shampoo and conditioner, body lotion, soap, and a hairdryer. Typically, visitors bring their own toothbrush and toothpaste, cosmetics, additional hair care products, and any other necessary hygiene items.
Bring lots of sunscreen -SPF 25 or higher and protect your lips with an SPF lip balm. If you forget a necessary item, check with your hotel gift shop but expect to pay a premium price.
When travelling with medication, keep a copy of the prescription or a note from the doctor with you in case customs officials ask questions.
Keep your passport, travel documents, and government-issued ID with you at all times while on the island. Place a copy of these documents in your carry-on luggage in case something is lost or stolen.
Read more St. Lucia travel guides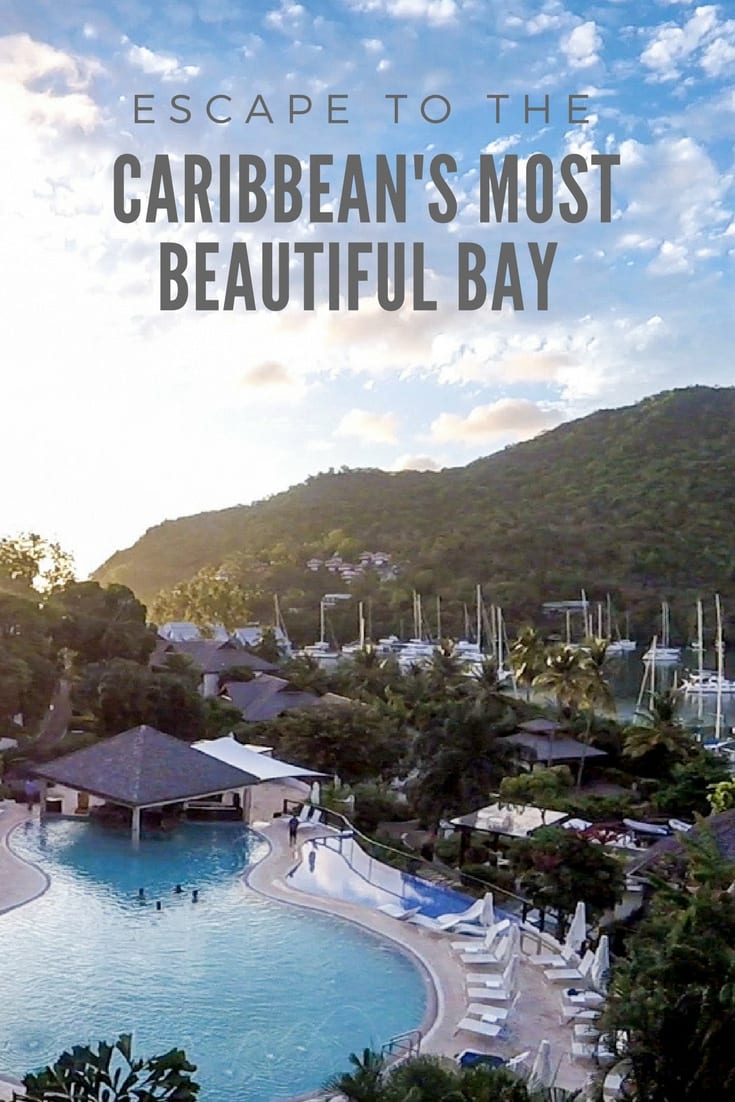 Cameras and electrical items
Don't forget your camera and an extra memory card or two. If you plan to snorkel or scuba dive, bring an underwater camera also.
If your luggage allows, bring your own snorkeling equipment as renting is expensive. Same goes for golf or other activities. Check your airline's luggage fees against the rental fees on St. Lucia before deciding what to bring.
St. Lucia has 220-volt electrical outlets, so bring an adapter for your electronic items. Some hotels have adapters but it's best to be prepared.
Remember to bring the charging cords for any digital devices like phones, laptops, or e-readers. One last thing — it's illegal to wear or carry any kind of army or camouflage print on the island.
The temperatures stay warm throughout the year with the warmest months being June through November. Breezes blow at night, so bring a sweater or light jacket for evenings.
Short, heavy rainstorms are common in the summer and an umbrella and light rain jacket are good items to include.
If you pack smart, you'll enjoy your trip to St. Lucia even more. Just sit back and take in the sun.
READ MORE OF MY CARIBBEAN TRAVEL GUIDES