The Islands of the Galapagos are a bucket list destination for many adventurous travellers keen to immerse themselves in a world that has escaped interference from mankind. An enchanting archipelago one thousand miles off the coast of Ecuador in the middle of the Pacific Ocean, the islands are famous for their wild landscapes and vibrant array of wildlife.
If you're planning a trip to the Galapagos it's worth making sure that you plan every aspect of your trip as it is truly a once in a lifetime experience that you're unlikely to repeat.
Want to read everything there is to know about visiting the Galapagos?
Ecuador/Galapagos Visa Requirements
Visitors to Ecuador from the US, UK and most European countries do not need a visa to visit the Galapagos, however, on arrival, you will be granted with a 90-day tourist visa and it is important that the duration of your stay in the country does not exceed this period.
Note also, that when you get to the islands, you are required to pay $20 for what's known as the Transit Control Card.
Regulations for Galapagos
The Galapagos Islands are well regulated and monitored destinations. This is to ensure the safety of all visitors, and that the island's landscapes and wildlife are preserved.
On entering the Galapagos Immigration Officers will check that all visitors have proof of the following:
domestic round air tickets
documents showing that you have booked a hotel or a cruise
alternatively, you can present a signed invitation letter from an individual who stays on the Galapagos Islands
If you do not have these documents, officials will not allow you to enter the islands.
Getting to the Galapagos
Irrespective of the country you are coming from, you first need to fly to mainland Ecuador. From there, you can access the Galapagos. Guayaquil and Quito, which is Ecuador's capital city, are the most popular departure points in the country however as Guayaquil is much closer to the Galapagos Islands, you are better off flying into here than Quito.
Continental Airlines, Delta Airlines, and several other airlines offer flights to Guayaquil.
Regardless of where you enter Ecuador unless your cruise leaves from a port on the mainland you will need to book a domestic flight to Puerto Baquerizo Moreno on San Cristobal (the easternmost island in the Galapagos) or Baltra Island. It is worth deciding which Galapagos cruise you are going to book before you choose where to fly into a not all cruises depart from the same place.
Spending money in the Galapagos
Generally, the US dollar is the official currency of Ecuador, and the Galapagos is no exception. If you are used to paying for services and products with credit cards it's worth noting that cash is a necessity on the Galapagos. Telecommunication infrastructure on the islands is poor so you may have a hard time finding vendors that accept credit card payments.
It is advisable to take a reasonable amount of cash with you however if you get caught short you can do so at one of the ATMs at San Cristobal or Santa Cruz. Also, petty crime is uncommon on the Galapagos Islands so although common-sense precautions are advised, there's no great risk of theft or mugging.
Where to stay in the Galapagos Islands
As one of the leading holiday destinations in the world, there are a lot of accommodation options. If you are on a tight budget, you can easily find a cheap Galapagos hotel that will offer the basic amenities you need to live on the islands. There are also mid-range hotels that can provide you with nice facilities like a private bathroom, air conditioning, and a kitchenette, and luxury options for those for whom budget isn't a concern.
To get the most out of your stay in Galapagos, San Cristobal, the islands of Santa Cruz, Isabela, and Floreana are the best on which to base yourself. For those staying in San Cristobal, consider lodging at Galapagos Sunset Hotel, Hostal Terito, or Hostal Cattleya. If you prefer staying on Santa Cruz Island, Finch Bay Galapagos and Hostal El Pinzon are wonderful options. And if you are on Isabela Island, you should lodge at the Isabela Beach House, Posada del Caminante, or El Rincon de George. Hostal Santa Maria and Casa de Lelia are great choices in Floreana.
Moving around the islands
Since the Galapagos Islands are isolated from the mainland they don't have the usual public transportation network that most popular destinations offer. Consequently, you can't find lots of cars or other transportation options however scooters can be rented if you do want to get around independently of any tours you might choose to book during your stay.
Also, popular areas like Puerto Aroya are better equipped for visitors and offer taxis, inter-island ferries, and water shuttles.
The best things to do on the Galapagos Islands
When you are on the islands, there is a wide range of things that you can do. Some of the best activities to do are:
Wildlife watching on Galapagos
Join the M/V Legend for 100 passengers and enjoy a stunning cruise around the archipelago. See the carob tree, myrtle, yellow Cordia, passionflower, Galapagos guava, and other plants on the islands. Don't miss the chance to see giant Galapagos tortoises, penguins, bottlenose dolphins, pelicans, frigate birds, sea lions, and whales. Other animals in Galapagos include blue-footed boobies, the Santiago Galapagos mouse, gulls, Galapagos hawks, and so on.
Scuba Diving Galapagos
Paired with the splendid array of marine life, excellent visibility makes diving here exceptional. Check out this post for pictures. There are dives on many of the islands, though several islands stand out as particularly excellent places to take the plunge.
Darwin Island is by far the most popular. El Arco is renowned as one of the best dives in the world, so be sure to add it to your to-do list. On Isabela Island, you can swim with sea lions and penguins in a stunning environment. Don't miss Roca Redonda, where sharks teem around an underwater volcano. Academy Bay on Santa Cruz is a particularly notable dive, where calm waters make an ideal home for wildlife.
Hiking the Galapagos
Some of the best hiking opportunities in the islands can be found in the highlands of Santa Cruz, where visitors can roam the lush Scalesia forests in search of wild tortoises and a variety of birdlife. Keen hikers should also consider visiting the Sierra Negra Volcano on Isabela Island, where a challenging seven-mile hike offers avid hikers the opportunity to peer into the depths of one of the world's greatest volcanic calderas.
In addition to the activities mentioned above, you can also enjoy kayaking, snorkelling, and surfing on the Galapagos Islands.
Take note that you may not be allowed to tour some of the attractions on the islands on your own. You will need to contact the Galapagos National Park to hire the services of a licensed Galapagos guide. Similarly, keep some cash with you because you may need to pay before entering some of the places in Galapagos.
INSPIRED PIN THIS TO YOUR TRAVEL PINTEREST BOARDS NOW!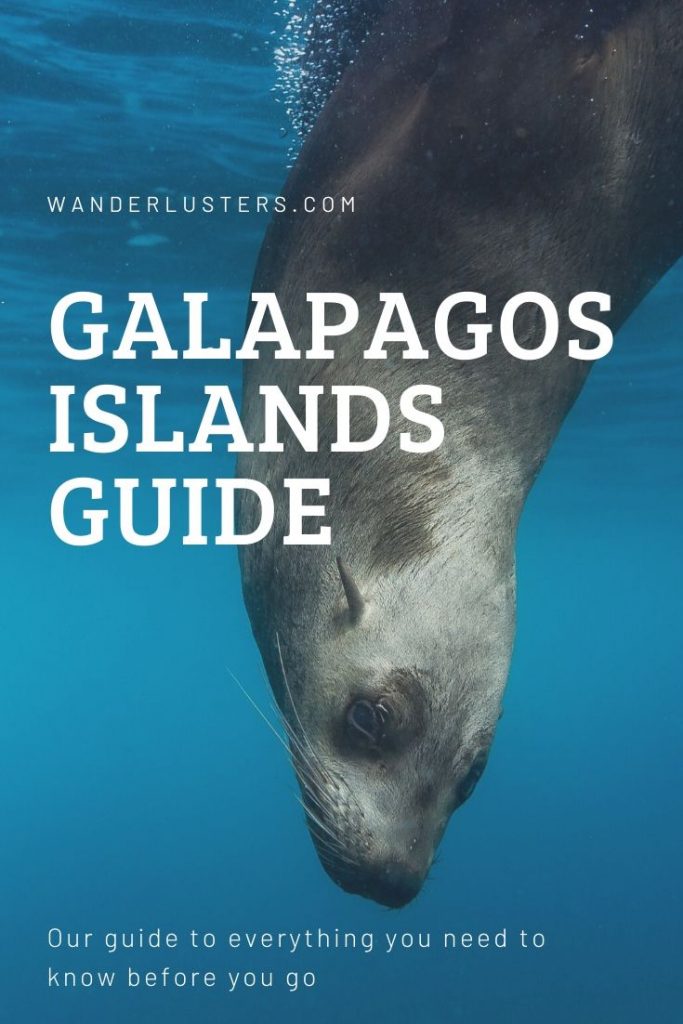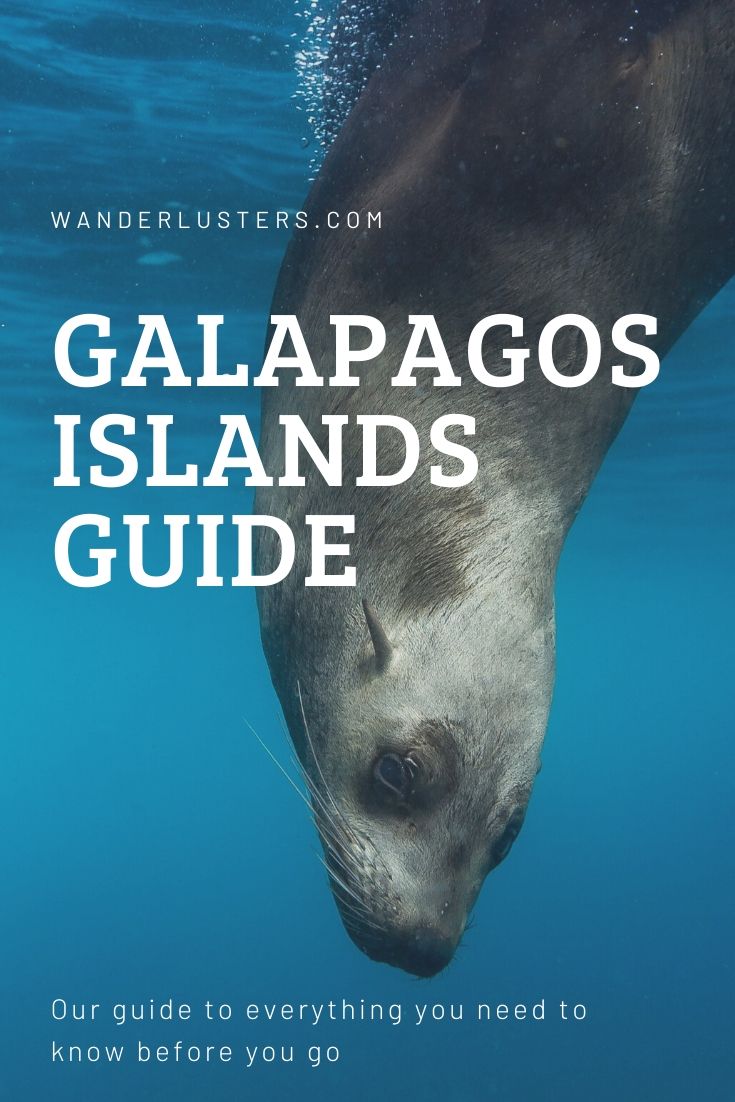 Share your own tips and recommendations for visiting the Galapagos Islands in the comments below.
Featured photo by Samuel Scrimshaw on Unsplash