We all like to travel for various reasons, from exploring local cultures and off-the-beaten-track natural wonders to visiting world-famous landmarks and sampling different cuisines.
Another reason why some people enjoy travelling is having the ability to hit shopping districts to find unique and interesting items to buy. If shopping is one of your top itinerary options when visiting other countries, you'll want to know which cities offer the best shopping experiences.
Here are five exquisite travel destinations for going on a shopping spree in 2022.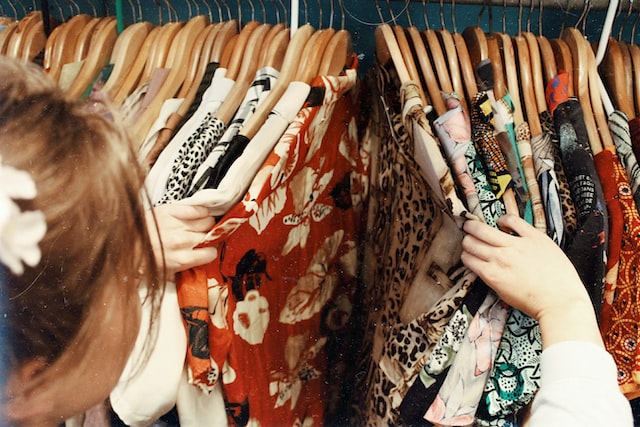 1. Milan
The Italian city of Milan is one of the world's most stylish and fashionable cities. If you're looking to buy exciting and luxurious clothes, look no further.
Milan is home to leading fashion houses like Prada, Versace, Dolce & Gabbana, Valentino, Louis Vuitton, Ralph Lauren, and Armani, all of which are located in the Fashion Quadrangle shopping area.
There are plenty of other wonderful designer boutiques where you can find a selection of brand-new and nearly new garments.
But Milan isn't just about fashion. If you visit in the run-up to Christmas, you can explore the city's multiple Christmas markets and bazaars, where you're sure to find exciting gifts to give your loved ones that you won't find back home
2. Dubai
If you're after exquisite jewellery, you'll find beautiful items in Dubai.
The city is especially famed for its gold jewellery. Simply head to the Gold Souk and you'll be bowled over by the glittering gold jewellery in the shop windows.
Some of the best jewellery shops in Dubai are Liali Jewelry, Taiba, and Damas.
Of course, you can always find wonderful jewellery items online. For instance, if you're after Sapphire and Diamond necklaces to give to a loved one, you can find a fine selection at Diamondere.
But there's nothing quite like roaming around exotic gold jewellery shops and looking at items in person.
Dubai also has lots of other inviting shops, especially ones that sell designer clothes and state-of-the-art electronics.
And you're sure to want to head to The Dubai Mall, which has 1,200 retail outlets, an aquarium, an indoor ice rink, and even an indoor theme park!
3. Hong Kong
Whether you're after high-end fashion, bargain electronics or anything in between, head to Hong Kong. It's the number one shopping destination in Asia.
In addition to impressive department stores that sell local and international goods, you'll find a variety of wonderful markets, like Temple Street Night Market, Ladies Market and Jade Market.
And you'll find a variety of shops and malls along the major retail strip of Kowloon's Nathan Road.
Hong Kong is also a pull for people who want customized clothing made. You'll find some of the world's finest tailors throughout the city.
4. Bangkok
Bangkok in Thailand combines massive malls where you can buy products from well-known and local brands at affordable prices with vibrant and rambling markets where you can locate items you won't be able to find anywhere else.
Also, like Hong Kong, Bangkok is bustling with quality tailors.
Two places you should definitely check out are Chinatown and Central World. The former has numerous traditional products for sale at cheap prices whilst the latter is the sixth largest mall on the planet.
You'll also want to take a trip to Chatuchak Market, which is one of the largest markets in the world, with around 15,000 booths.
5. Los Angeles
Lastly, but by no means least, Los Angeles in the U.S. has pretty much everything any shopper could want. You'll come across luxurious fashion stores like Coco Chanel and Christian Dior, lots of vintage shops, and plenty of speciality stores and boutiques.