Bangkok is one of the busiest and intense destinations in the world. This Southeast Asian hub combines east with west, north with south, and everywhere in between. It's no big surprise then that Bangkok is one of the most—if not the 'most travelled to' destinations in the world.
The itinerary possibilities are endless, you can constantly keep yourself entertained! Here is a list of the top five things a trip to the 'Venice' of Southeast Asia should include:
Eat local street food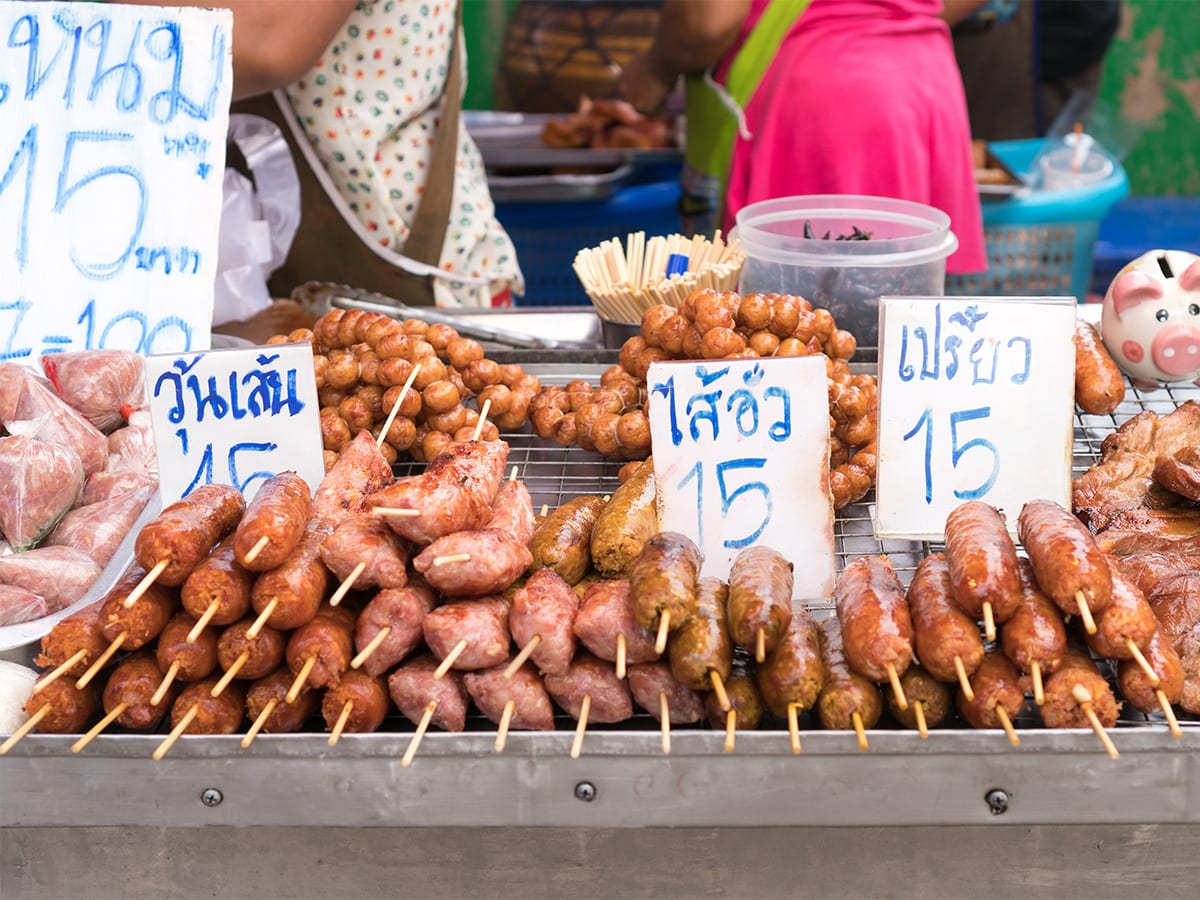 If you want an authentic experience, eat on the street.
Thailand is known for having some of the best street food in the world, and it is where the vast majority of Thais enjoy real Thai food. Not sure which street food option is clean or even good? If you encounter a large group of Thais eating from the same street stall, you've hit the jackpot.
Bangkok also has a high stack of international fine-dining experiences, and truth be told you'd be unlucky to find a bad plate of food anywhere in the city.
Get a Thai massage
Thailand has an answer for everything. Feeling tight after hours of travel? Why not indulge in a little relaxation? Bangkok has a wealth of cheap and convenient massage parlours and shops.
The services on offer range from the traditional, deep tissue Thai massage to foot massage all the way up to full body oil massages. The prices cannot be compared. A traditional Thai massage at the vast majority of places will run 250 THB and can get even cheaper when you go off the tourist trail.
Go en vogue with a tailored suit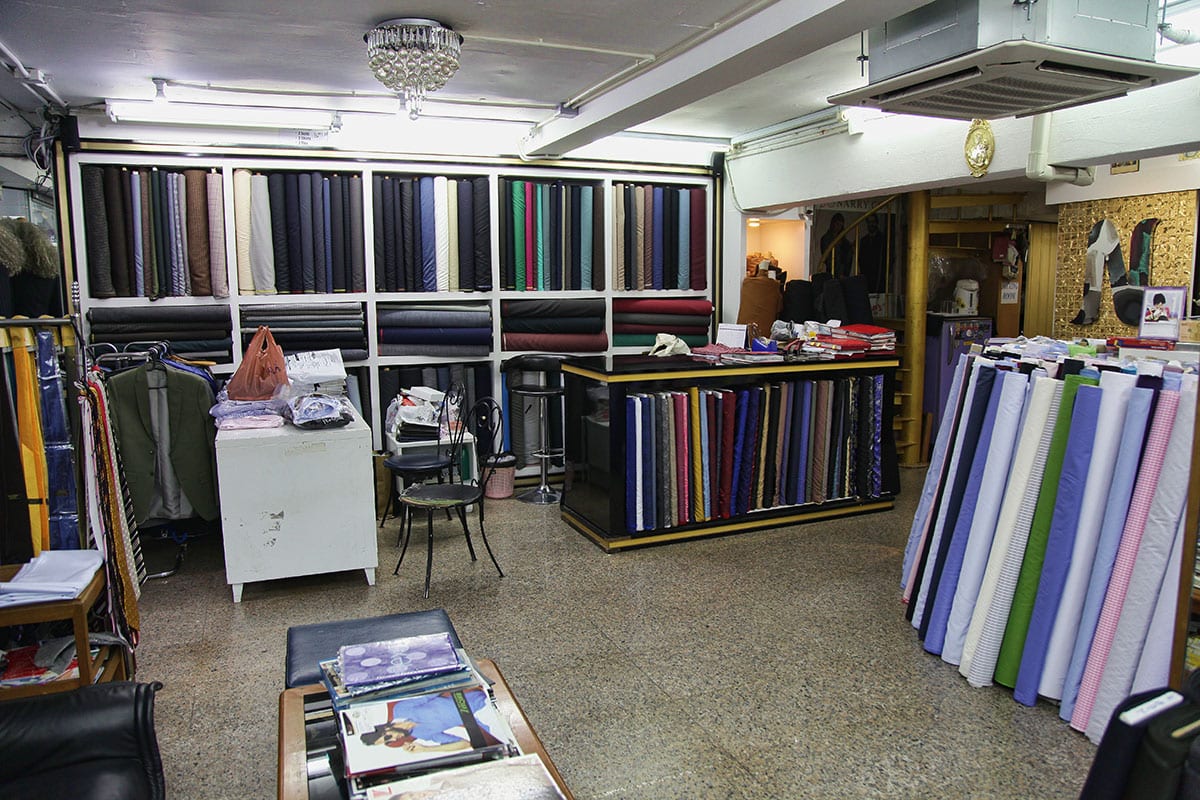 If you're a guy who likes to dress fashionably but thinks frugally, tailored clothes are likely something you rarely splash out on. There is no better place in the world to get an affordable suit of reasonable quality than in Thailand.
In Bangkok there is a tailor shop on just about every street—they practically rival the ridiculous number of 7-11s. All of them are ready to help you look sharp and dignified for a fraction of the cost you would have to fork out at home.
Two tailors well known for providing great quality clothing are Narry and Universal Tailors.
Shop like a local
Chatuchak Weekend Market is the most notable outdoor shopping market in Bangkok and has more than 8,000 individual stalls.
Open only during the weekends, the market plays host to thousands of patrons every Saturday and Sunday. The best plan is to arrive as early as possible to beat the heat and the crowds.
There you can find anything from clothing and accessories from local Thai designers, to exotic and rare fish, to the best in Thai food and drink. Let's not forget the deals to be found.
Don't forget to barter!
Enjoy the epic city views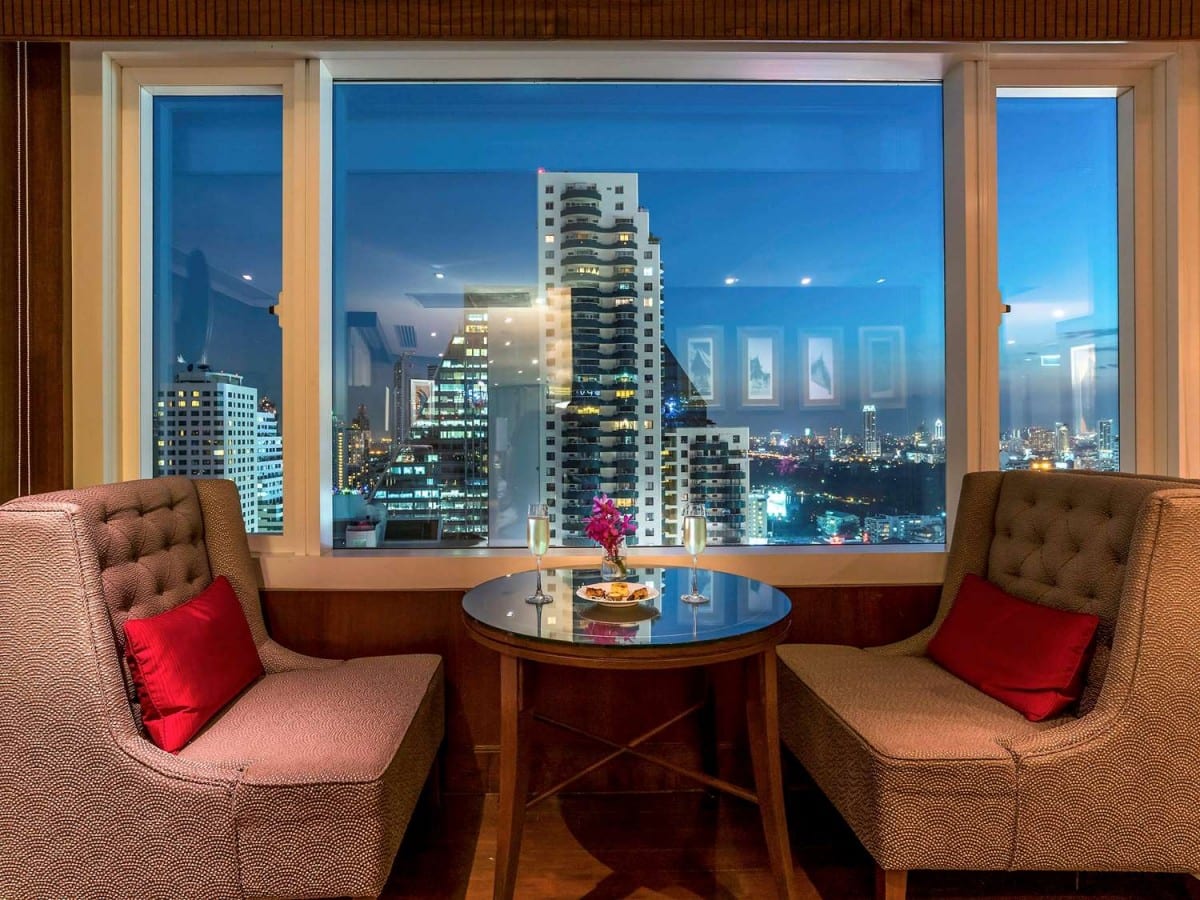 Bangkok has some of the most fantastic sky bars in Asia.
Get off the streets and rise above the crowds to enjoy a cocktail high above the city. There is the world famous Sky Bar dome at The Lebua Hotel where at a height of sixty-four floors above the city (from which you can see the Gulf of Thailand) there are two 5-star restaurants serving up tremendous 6-course dining options. Alternatively, opt for dinner on the Chao Phraya to experience views of the city from the water.
Enjoy VIP status with luxury accommodation
Several of Thailand's cities rank among the most affordable in the world for 5-star hotels.
Bangkok has many luxurious hotels and resorts to choose from and you can quite often find excellent rates that are less expensive than a 3-star property in other travel destinations. Amenities commonly include rooftop swimming pools and bars, fitness rooms, and on site restaurants.
There is so much more to see, do, and try that hasn't made it into this list.
There are the floating markets just outside of Bangkok, the newly designed art museums and galleries popping up everywhere, and a fast, clean, and convenient public transportation system that can take you pretty much anywhere within the city limits and beyond.
There is also the nightlife Bangkok is so well known for. Whether it's the night markets, pubs, or clubs that are your scene, Bangkok has virtually every base covered.
✈ ✈ ✈