If you are travelling in Australia, you might wonder whether or not you need a four wheel drive vehicle to get to your destination. You might be surprised to learn that the rugged outback isn't the only place where you will need a four wheel drive to get around.
In fact, there are places rather close to the major cities where you will need to hire a four wheel drive or all-terrain vehicle to traverse the rugged terrain safely. There are even National Parks where you will need an all-terrain vehicle since their protected status could mean no paved roads.
Don't worry though, here at Budget Trucks Australia, we are experts on travel; it's not all about renting moving trucks for us. We have plenty of utes, 4WD, and all-terrain vehicles that can help you complete your adventures in travel. Here are five destinations in New South Wales where you will need a four wheel drive vehicle despite being a stone's throw away from the bright lights of the big city.
KOSCIUSZKO NATIONAL PARK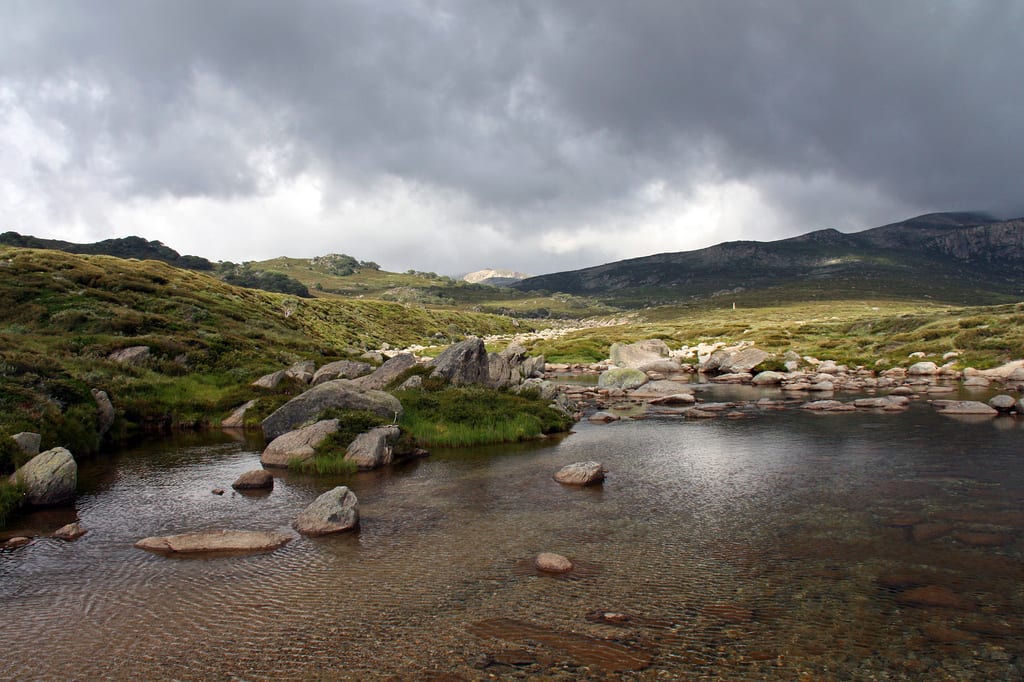 Kosciuszko National Park is where you will find the highest mountain peak in Australia as well as plenty of other rugged mountains and alpine wilderness. So, of course, you can expect to need a 4WD vehicle to get up the mountains.
During wintertime, ask about snow tyres as well. The national park covers 6900 square kilometers of land. In addition to the mountains, you will find the Snowy River, the Murray River, and the Gungarlin River flowing through the park. Skiing and ski resorts are very popular here and so is mountain hiking, bush walking, and rock climbing.
Click here to read more about the most inspiring wilderness campsites in Australia
BLUE MOUNTAINS
The Blue Mountains are just a 30 minute drive west of Sydney. It is hard to imagine that such rugged wilderness and rainforested valleys are this close to the big city, but they are.
You will need a 4WD vehicle to get over the mountains for this amazing adventure that can be a day trip from Sydney or an entire holiday in itself. There is much to see in the Blue Mountains and also nearby spots where you can see waterfalls, go hiking, fishing, or bird watching.
The Blue Mountains got their name from the hue that occurs from the eucalyptus oil trees' reflection in the sunlight. In addition to amazing scenery any time of the year, this is a great place to visit in winter, it is where Christmas in July originated and you can experience the region's entire Yuletide celebration.
JENOLAN CAVES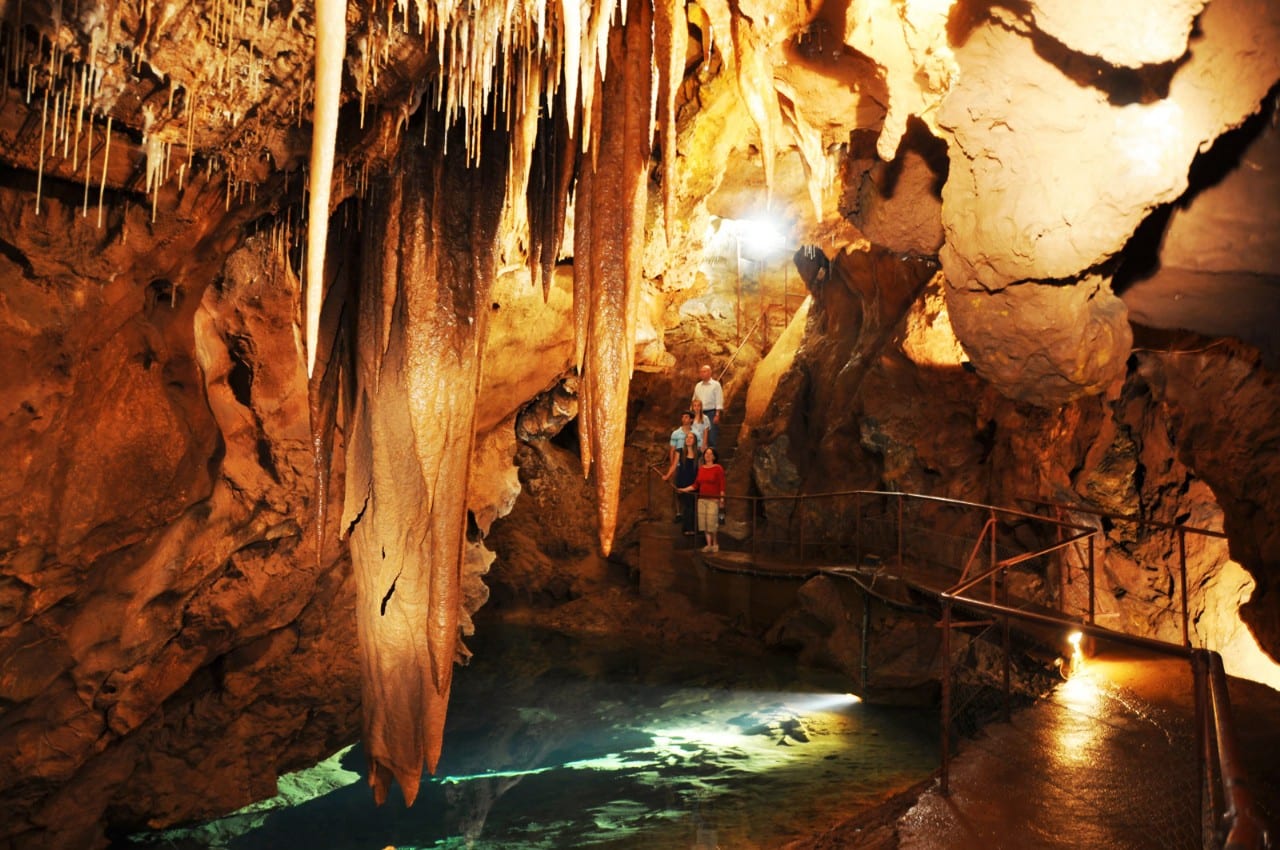 The Jenolan Caves are near the Blue Mountains, but we decided to list them as a separate attraction because there is so much to see and do here.
They are actually in the Oberon area; still very close to the Blue Mountains. If exploring caves is your thing, you shouldn't miss this side trip. These caves are the world's oldest caves and they are truly spectacular and awe-inspiring. There are different cave tours available for people with varying fitness levels. There is even limited wheelchair access at some of the tour sites.
You can take different tours with various themes and even book an event in one of the caves or stay at the Jenolan Caves House hotel.
THE MACQUARIE MARSHES
The Macquarie Marshes are inland from Port Macquarie, which is 390 km north of Sydney. The marshes are wetlands and floodplains of the Macquarie River and they are an important breeding area for waterbirds.
The Macquarie Marshes are a nature reserve, so if bird watching and wildlife watching is something you like, then checking out this habitat would be for you.
STOCKTON BEACH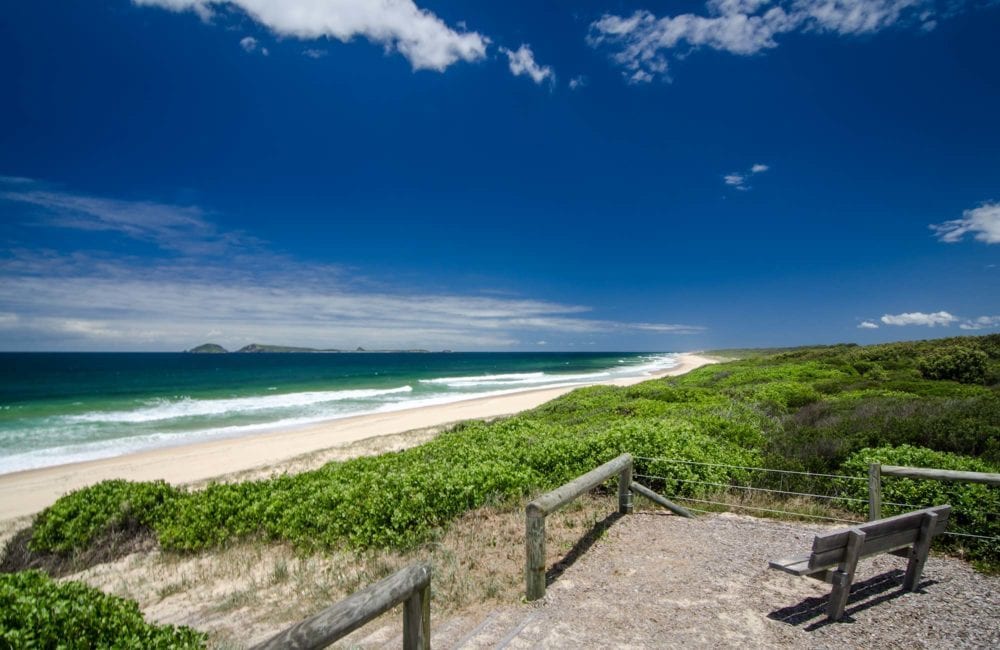 Stockton Beach is widely regarded as one of New South Wales' top 4WD destinations and one of the best 4WD beaches in all of Australia. The Stockton Beach drive is located next to Worimi National Park between Williamtown and Anna Bay. You can drive right along the beach, then park and have a picnic on the beach. Or just enjoy the waves, surf, and sand.
Fishing is popular here and so is diving the MV Sygna shipwreck located right off the beach. You will also need the 4WD vehicle to drive through the sand dunes in Worimi National Park.
✈ ✈ ✈
Have you driven a 4×4 across NSW? Share your travel tips with me below!