Whether you're doing it alone or in the company of family and friends, camping is an ideal way to spend your holiday. As discussed in a previous post, the benefits of camping go beyond improved physical and mental well-being due to improved sleep and fresh air. As you spend time in nature and immerse yourself in scenic views, you can also transform your perspective on city living and learn to appreciate the silence and slowness of the great outdoors.

And while there's a notable downside in terms of unfavourable weather conditions like heat and rain, your choice of camping attire can help ensure the outdoor experience remains stress-free and comfortable. So, here are a few wardrobe essentials you'll need to pack for your next camping trip.
Waterproof jacket
Regardless of the season you decide to go camping, a waterproof jacket will keep you prepared for sudden rain showers, especially considering that British weather conditions are often unpredictable. Ditch the bulky and heavy coats, and go for lightweight fabrics like this women's raincoat from Regatta. This jacket is available in 14 colours and has taped seams and an adjustable hood, but it's still easy to fold and pack away in your trusty rucksack. Meanwhile, men can find their own stylish waterproof jackets from outdoor brands like Adidas and Patagonia.
Sun hat
Besides the wind and rain, you may also have to battle the harsh sunlight on the trails and at the camping grounds. Instead of wearing a regular baseball cap, opt for a wide-brimmed sun hat that provides 360-degree shade for your head, face, and neck. Brands like Tilley and Cotswold Outdoor offer thoughtfully designed sun hats made from breathable materials like nylon and with an ultraviolet protection factor (UPF) rating of 50+.
UV-blocking sunglasses
Sun hats are best paired with a pair of sunglasses that can block both UVA and UVB rays for all-around sun protection. Additionally, wearing sunglasses can help you stay safe by reducing glare and enhancing your vision while walking along trails and navigating rough terrains. Through the optical retailer Glasses Direct, you can add £15 sunglasses tints to any frame style — ranging from the Birch rectangular frames by the sustainable brand Arden to in-house oversized frames like Jaden for maximum coverage.
Moisture-wicking shirt and pants
Layers are your best friend throughout your camping trip. On top of thermal base layers with underwear and socks, wear mid-layers like shirts, sweatshirts, and pants to protect your skin from sunburn, insects, or poisonous plants you might encounter. It's essential that these clothes are made from breathable and moisture-wicking fabrics such as polyester, thus helping you stay dry and comfortable even when you sweat. Popular brand Columbia Sportswear makes camping-friendly clothes with advanced wicking technology.
Hiking shoes
Finally, it's critical to choose equally sturdy and comfortable footwear suitable for the terrain. So, while regular sneakers are perfect for simply walking around the campsite, you still need a pair of hiking shoes that provide enough balance and support for all kinds of trail conditions, from mountain walks to rugged hills. In this case, La Sportiva's TX Hike GTX hiking shoes are proven to be mountain-ready. They come with a solid heel, toe bumper, and waterproof surface to reduce the risk of slipping or getting injured when trekking areas with mud, rainwater, or puddles.
READ MORE OUTDOOR ADVENTURE TRAVEL GUIDES FROM WANDERLUSTERS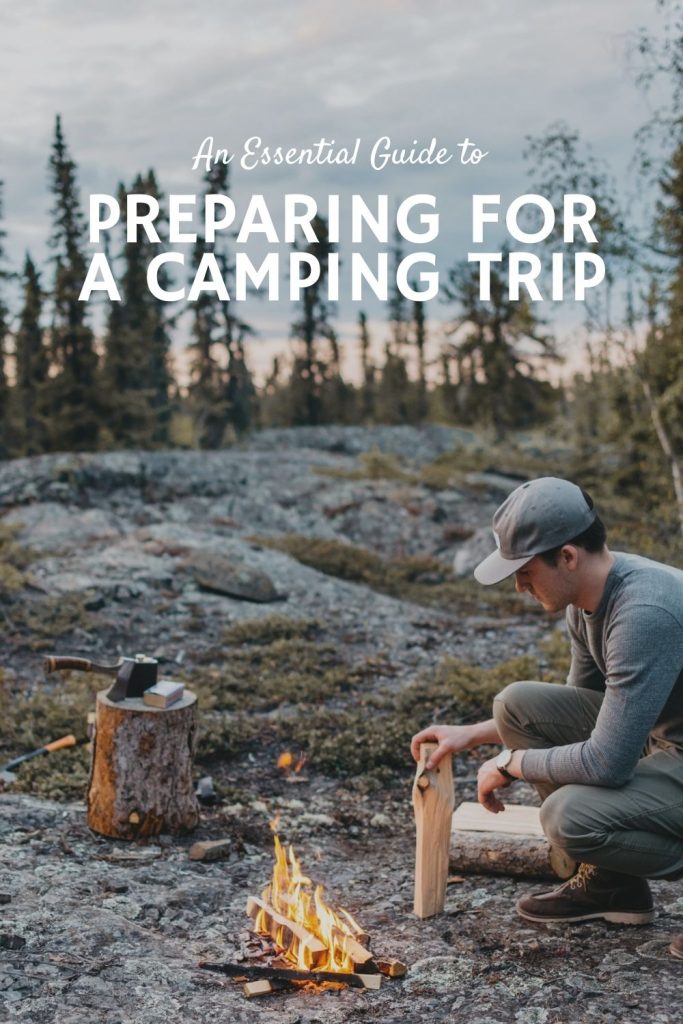 While these wardrobe choices help keep you safe on the trail and around the campsite, Wanderlusters is here to provide you with additional information and resources on all things camping — from ideas on the best destinations and activities to outdoor safety gear and tips. Explore the rest of the articles published on the website to learn more.