Hitting the gym treadmill or running in crowded parks just doesn't hold the same appeal after a while. As a result, some runners can become uninspired and end up skipping training sessions.
If you are tired of running the same old, well-worn tracks, get ready to grab your running bracelet and lace up your running shoes again because these six top running trails in the United States will inspire you to get moving.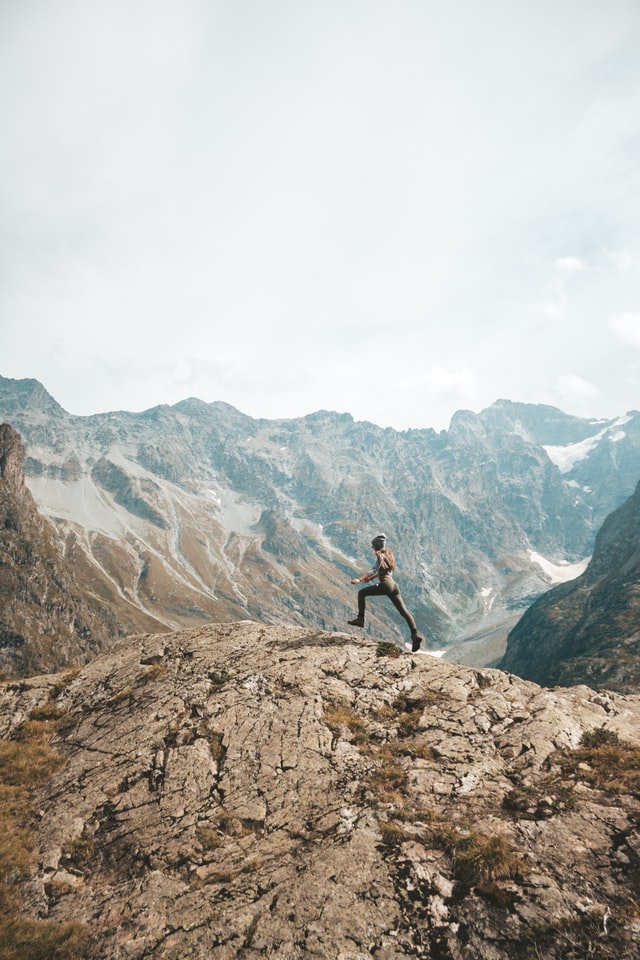 1. Green Mountain Summit Loop Trail: Boulder, Colorado
Known as one of the best cities for outdoorsy people, Boulder, Colorado has no shortage of running trails. However, one of the best ones for runners to check out is the Green Mountain Summit Loop Trail.
Starting out at Gregory Canyon Trailhead and looping back to either Gregory Canyon or Saddle Rock, this strenuous yet stunningly beautiful trail takes you through mountains, meadows, stream crossings and so many other scenic sites. After reaching the top of the summit, runners will be greeted by astonishing views of 14,000-foot mountains.
If you are looking for a run with a view, few places are likely to rival the Green Mountain Summit Loop.
2. McKenzie River Trail: Eugene, Oregon
Twisting and winding its way through the heart of the Cascade Mountains, the McKenzie River Trail in Eugene, Oregon features steep climbs, sharp descents, log bridges, fallen trees, hot springs, lava fields and tons of other spectacular sights.
The immersive diversity of beauty contained in this single trail is one of the primary reasons that the annual McKenzie River Trail 50K sells out extremely quickly each year.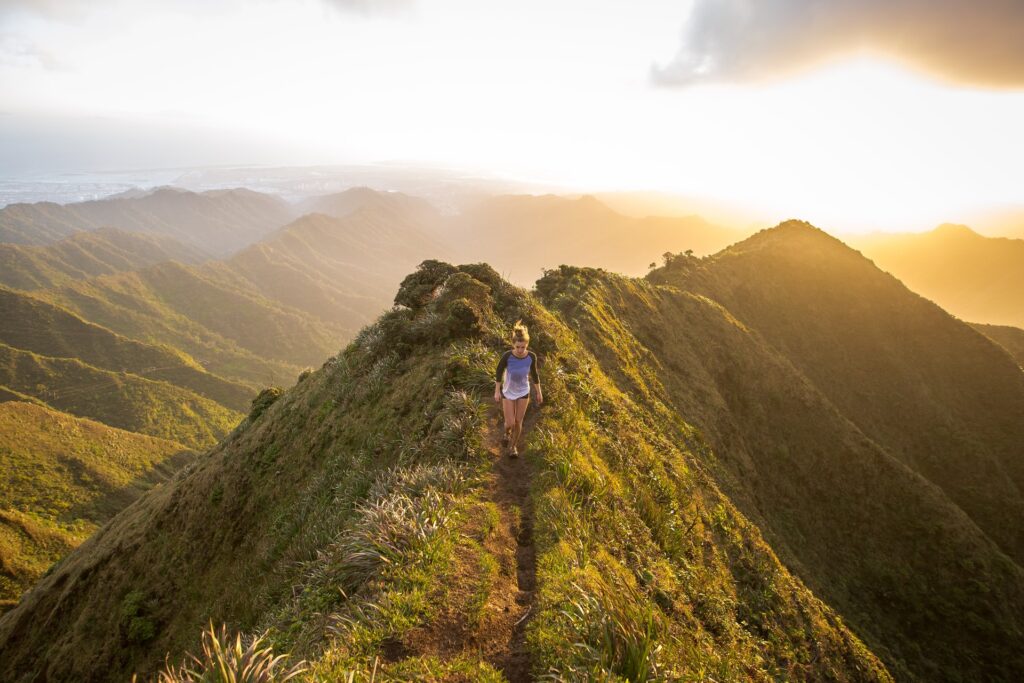 3. Kalalau Trail: Kauai, Hawaii
Hawaii is without a doubt one of the most beautiful places on earth. As one might expect, the Kalalau Trail in Kauai, Hawaii is packed with incredible sights that are worth stopping to admire.
Built way back in the 1800s, the 11-mile trail starts in Hāʻena State Park and reaches its conclusion at Kalalau Beach. Between those two points, runners will be greeted with gorgeous sea cliffs and hidden waterfalls, white sand beaches, ancient Hawaiian ruins and other unbelievable natural beauties.
However, do be aware that this trail can be as strenuous as it is stunning. Therefore, it is necessary to know how to stay safe and enjoy the views along the Kalalau Trail.
One big piece of advice for this spot is that, before heading out there, it is highly advisable to purchase ID bracelets for anyone who will be running the trail. In the event of an emergency, these can provide life-saving information. If you don't like wearing a bracelet on the trail, you can even find IDs that lace into your hiking shoes.
READ MORE ACTIVE TRAVEL GUIDES FROM WANDERLUSTERS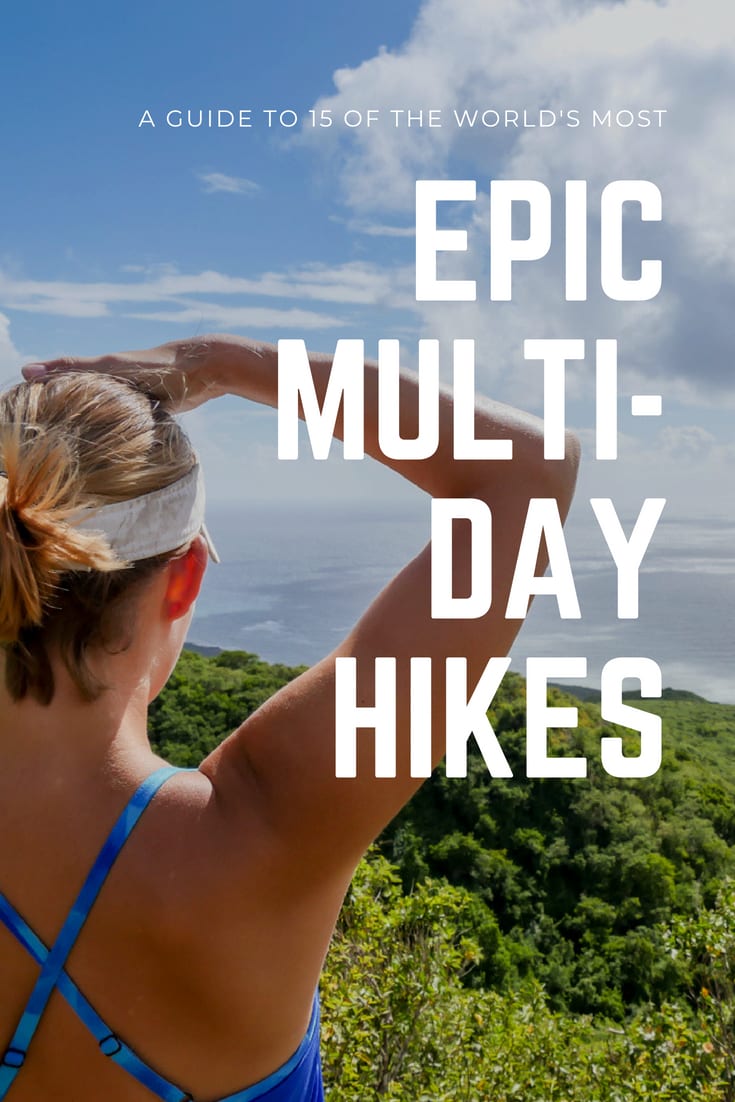 4. Tahoe Rim Trail: Incline Village, Nevada
If you aren't content visiting just one state, then maybe the Tahoe Rim Trail is for you. This 165-mile western trail spans two states, three national forests and three wilderness areas as it wraps its way around the largest alpine lake on the continent, Lake Tahoe.
Divided up into eight different segments which range from 12 to 33 miles each, one of the most beautiful bits is a 15-mile section that stretches from Big Meadow to Echo Summit. Including wildflower meadows, groves of aspen, wonderful views of Lake Tahoe and more, this is one destination that runners can't afford not to see.
Want to tie your visit in with a trip to Sin City? Check out these natural attractions near Las Vegas.
5. Mesa Trail: Boulder, Colorado
Another Mecca for runners and outdoorsy types from all over the country, Boulder, Colorado features hundreds of miles of trails of varying degrees of difficulty in close proximity to the city and its many amenities.
One of the single most alluring stretches of trail is the Mesa Trail, a seven-mile route that serves as a connection point for a multitude of trails around the Flatirons. Additionally, the Mesa Trail can also lead runners to the top of Green Mountain or Bear Peak, thereby providing a greater challenge and view.
While Mesa Trail is well-known as a training staple for many professional athletes, marathoners and the like, it can also just be a gorgeous run for those who are tired of pounding the pavement.
6. Cumberland Trail: Chattanooga, Tennessee
Residing in Cumberland Trail State Park, which is the only linear park in the state of Tennessee, the Cumberland Trail currently spans over 196 miles. However, once complete, the trail will be more than 300 miles long.
A 10-mile segment of that trail, which is called the Mullens Cove Loop Trail, is one of the most appealing segments for runners as it is a (mostly) single-track trail that includes creeks, vistas, rocky terrain and magnificent scenery throughout the journey.
America's Best Running Trails
The United States is a massive place that has a lot to offer in the way of natural beauty. If you are tired of running your local trails, hitting the treadmill at the gym, looping your local park and mostly seeing the same places again and again, then check out these scenic trails across the U.S.