Sometimes, nothing is better than setting off on a sunny, beach-filled holiday with delicious cocktails and warm summer nights. But the reality is plenty of European destinations make for the perfect winter vacation.
With reduced prices, beautiful festive markets, and many interesting and exciting outdoor activities, braving the colder weather will allow you to create lasting memories. To mitigate your holiday stress, buy foreign currency from S Money before jetting off to avoid unnecessary difficulties once you begin your dream winter vacation.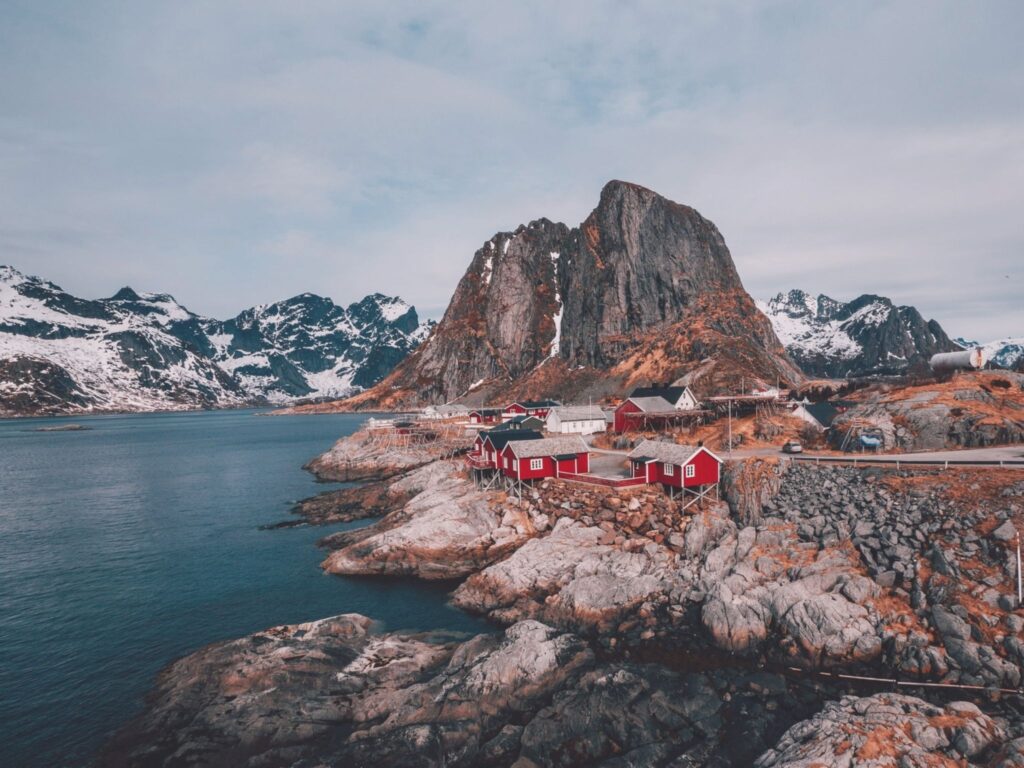 Tallinn, Estonia
If you have never visited Tallinn before, you are doing yourself an injustice. Once you step foot into this incredible city, situated along the Baltic Sea, you can experience and enjoy a wide variety of turreted castles, medieval churches, merchant houses, and one of the best historically preserved centres in Europe.
Many architectural structures fall under UNESCO protection, which stand out even more under a light dusting of snow and gleaming city lights.
Bucharest, Romania
The capital of Romania offers a unique winter experience that's both magical and affordable. Romanians are obsessed with Christmas so the city is beautifully decorated with lights and trinkets. You'll smell mulled wine everywhere and see locals in a festive mood.
Imagine exploring Bran Castle, often linked to the Dracula legend, under a blanket of snow, or taking a scenic drive through the Transfăgărășan Road, dubbed the "best road in the world" by Top Gear. Don't miss mămăligă cu sarmale, a traditional seasonal cornmeal dish with cabbage rolls stuffed with minced meat. Romania in winter is an undiscovered gem that will surprise you!
Bergen, Norway
Bergen has all the elements of a picture-perfect Nordic town: eye-catching colourful wooden buildings, a scenic and beautiful harbour, and endless views of picturesque fjords surrounding the area.
It is the perfect location to visit all year round, but winter will offer you the chance to view the iconic Northern Lights during their peak season. Don't be fooled. Winters in Scandinavia can be brutal, but the unforgettable experiences will make it all worth it.
Rovaniemi, Finland
No winter vacation list will be complete without Rovaniemi, the capital city located in the affectionately known Lapland. The city claims to be the official hometown of Santa Claus, making it the perfect place to visit over the holiday season.
Apart from Santa's village, travellers can explore reindeer farms and partake in husky sledding, ice skating rinks, and unique Northern Lights safaris. If you are after something a little less festive, book a restful stay at the Artic TreeHouse Hotel. Take in the views next to a warm, crackling fire while enjoying delicious local cuisine.
Strasbourg, France
Strasbourg is a wonderful French border city that perfectly blends French and German cultures. It naturally stuns during the winter months, making it the ideal place to visit for a winter getaway. While grey clouds are more common than snow in this Alsace region, don't let the weather deter you.
Strasbourg's famous Christmas Markets – first held in the 16th century – will transport you into a Christmas movie. The comforting scent of mulled wine and bredele cookies fill the air while stunning hanging lights illuminate the city, with the Cathedrale Notre Dame de Strasbourg taking centre stage.
Amsterdam, The Netherlands
You don't have to look very hard to find a reason to visit Amsterdam. The Dutch capital, lined with beautiful canals, historic architecture, and a sense of whimsy you won't find anywhere else, is made even better once winter rolls around. From the beginning of December until the end of January, the Amsterdam Light Festival illuminates the entire city with interesting light installations from around the world.
Tourist numbers drop slightly once the true winter weather rolls in, so the later winter period is ideal for casual strolls around this winter wonderland and cosy restaurant meals in peace.
Zagreb, Croatia
Zagreb in Croatia is the quintessential Central European city. It has stunning cobbled streets, an old city quarter and baroque architecture. Once winter arrives, the city explodes with yuletide cheer and excitement during the Advent in Zagreb festival, filled with 25 different Christmas markets, numerous ice skating rinks and mesmerising lights across the city.
Indulge in homemade sausages and delicious local brandy, and visit the nearby Plitvice Lakes National Park, complete with incredible terraced lakes and waterfalls completely frozen over in the cold temperatures.
Dublin, Ireland
Ireland's capital, Dublin, has many appealing features that draw tourists in every winter. During the month of December, the city puts on the magical Smashing Times City of Dublin Winter Solstice Celebration. The festival has céilí dancing, traditional storytelling, and a daring fire ceremony.
Over New Year's, events like the light festival Luminosity and the world's largest Celtic drum session take their celebrations to a new level. With a soft dusting of snow covering the city, you will feel transported into a fairytale.
Ilulissat, Greenland
Head to Greenland's western town of Ilulissat for something a little different than mainland Europe. Not only does it have a UNESCO-listed Icefjord, dog sledding opportunities and relatively easy accessibility, but you are also close to Disko Bay, an iceberg-filled stretch of water ideal for any day excursion.
While many tourists visit during summer, hoping to chase the midnight sun, many local tourism boards recommend winter. You will avoid high hotel prices, the swarms of mosquitoes that descend come summer, and experiencing thick snowy terrains with distant Greenlandic dog howls breaking the peaceful quiet is an experience unlike anything else.
Edinburgh, Scotland
Over the winter period, Edinburgh plays host to the Hogmanay Festival, a wild three-day celebration ringing in the New Year, with various outdoor concerts, firework displays and many dancing Scots, making it the ideal time to visit this wondrous city.
However, suppose you are not much of a party animal. In that case, you can spend your afternoon strolling through the shopping streets before getting a drink and taking in the warm winter atmosphere in one of the many traditional pubs located across the city. If you want to break a sweat, indulge in some skiing in Pentland Hills Regional Park or walk among the beautiful winter flowers at the Royal Botanic Garden.
READ MORE EUROPEAN TRAVEL GUIDES FROM WANDERLUSTERS