Comprising more than 90% of the earth's land ice Antarctica holds the largest freshwater reserve on the planet. Its extreme climate conditions have bewitched explorers and scientists alike, and with a fascinating array of marine life and sea birds, it is truly one of the world's most intriguing destinations. Yet few people are lucky enough to visit.
Thinking about booking a once-in-a-lifetime-trip? Here are 7 things which may surprise you about travelling to Antarctica.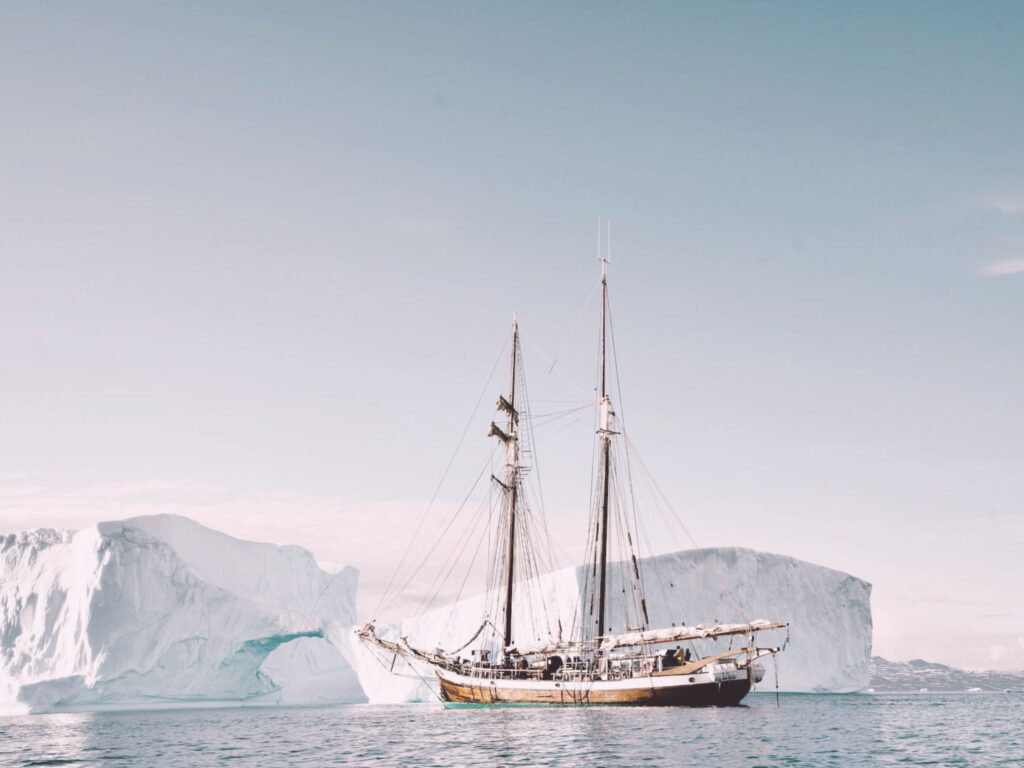 You don't have to brave the Drake Passage to get there
Thanks to the fact that the Southern Ocean currents in the Drake Passage meet no resistance from any landmass, anywhere on the planet, coupled with the area's propensity for high wind, crossing the Drake Passage can be quite a hair-raising experience. But fear not, a lot of luxury Antarctica trips offer fly-in-cruise options. Simply hop aboard a flight from Punta Arenas in Chile and join a ship at the South Shetland Islands.
The sheer scale of the icebergs is amazing
Because the continent is one enormous sheet of ice, Antarctic icebergs can be of both glacial origin and ice shelf origin. The bergs formed of the tabular ice shelves are the biggest by a long way, often with a width of 10 miles or so. The largest iceberg recently seen being calved from the Ross Ice Shelf in 2000, the berg named B15 was around 295km long and 37km wide, an area of 11,000 square kilometres, larger than many small countries with over 3 trillion tonnes of ice.
Much of Antarctica's diversity goes unseen
Antarctica's icy continent is home to more than 1,100 species that have adapted to life in its frozen landscapes. Penguins are the most familiar, but much of Antarctica's inhabitants survive in the few ice-free areas on the continent. Here microbes and species like mosses, lichens, and tardigrades (water bears) thrive.
You can travel on polar expedition vessels
From fly-in-cruises to full Antarctica and South Georgia expedition cruises there are a number of different ways to explore the shores of this icy continent. Many vessels offer activities like kayaking aside giant icebergs and hiking on the Antarctic Peninsula and shore excursions by zodiac with expert naturalists and guides, some with basic accommodation and others with luxury suites.
There are a lot of penguins, and there's a lot of penguin poo
In fact, there's so much penguin poo that you can see it from space. Penguins are pretty good at hiding from humans, and to be honest, Antarctica is colossal, so it's not surprising that satellite imagery revealed penguin poop stains on the white blankets of the coldest continent. And those dark spots suggest that there are nearly 20% more emperor penguin colonies in Antarctica than previously thought.
You can swim in the Antarctic Ocean, but not for long
If your vessel lands at Deception Island and you are feeling brave – or perhaps foolhardy! – enough, you can join the Antarctic Swimmers Club with a brisk but brief plunge into the Antarctic Ocean. You won't last more than a few minutes as the water temperature is often around -2 degrees – it doesn't freeze at this temperature due to its high salt content.
You'll need to wear sunscreen
Ice, snow, and water all reflect the sun from every direction, and it is possible to get a sunburn when sightseeing so ensure you wear sunscreen when exploring Antarctica. Chapstick is also essential, it will keep your lips from drying out in the freezing wind.
No two Antarctic voyages are the same. Antarctica's unpredictability is one of its most alluring attractions. Combined with the challenges of navigating the Drake Passage, winter temperatures can drop to -90ºC, and even summer conditions can turn at the drop of a hat. December at the South Pole is comparatively balmy at -25º to -30ºC however, windchill can make it feel much colder.