My journey to Antarctica began on a broccoli farm in the central mountainous wilderness of Tasmania. Why life had taken me there, I had absolutely no idea.
I had left a decent enough job in a local pub in western Sydney in Australia, but for the love of adventure, a few travel buddies suggested heading to Melbourne and getting a boat to Devonport in Tasmania, so I was in.
On arrival in Tasmania however, my three travel buddies ditched me to fly back to the mainland after a few days. The original plan was to work on apple farms in Tasmania.
The day after they left I got a job on a broccoli farm. It was all a touch of fate.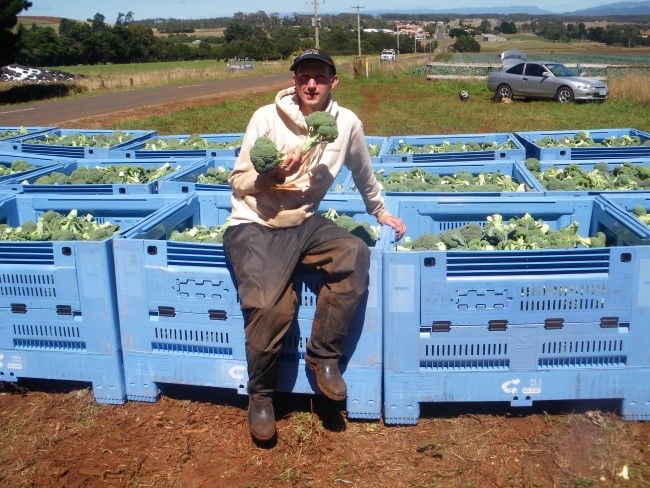 I got into farming big time and I loved it.
I ended up working 12 hours a day, 7 days a week for a few months and suddenly I was living in the wilderness, in a tent up in the mountains and hadn't seen civilisation for weeks.
Then I went to Longford (the nearest town with a bank) on my first day off. I had earned a load of money and for once in my backpacking life I had no idea what to do with it.
Having driven to the Tasmanian Antarctic centre with the lads before saying goodbye to them, I joked that I was going to book a trip to the white continent. It was no joke now. I had earned my right to go there so I booked it.
I spent the next few months working in bars again and I was excited about my dream trip as I saved a load more cash to do South America while I was at it!
Travelling from Tasmania to Antarctica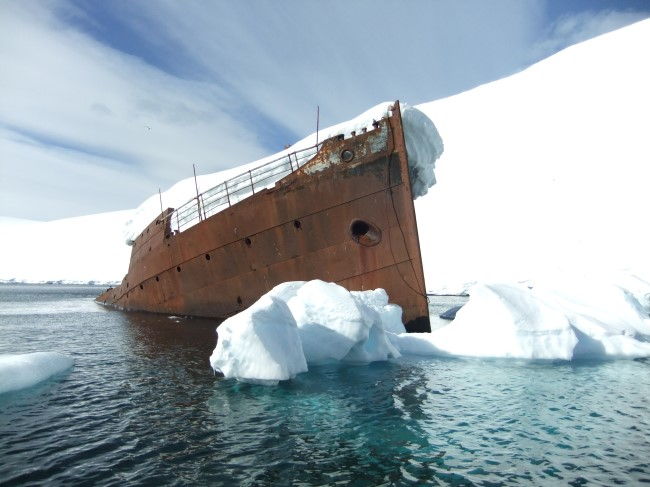 Then it happened.
Our ship set sail from the world's southernmost city, Ushuaia in Argentina. The departure was dreamy enough for a start and what lay ahead was the Beagle Channel and then the Drake Passage. The "dreaded Drake" is known as being the roughest stretch of water in the world.
As the boat rocked from side to side and I chatted to my new travel buddies, we neared the world's coldest continent…
Less than two days later and we were "in Antarctica". Our first sightings of white landscapes came at unknown Barrientos. An island which I had never heard of before, but would never forget now.
It was here, at Barrientos on a quiet Monday afternoon that I first stepped on Antarctic soil. It was truly magical.
The sound of penguins on the shore was all that greeted us. After a short walk up the hill though the snow, we were greeted by the most magnificent snowstorm. As the snow hit fast against my coat and face I knew I had lived out a travel dream here.
A lazy seal turned up on the terrain nearby causing everyone to turn around and photograph while in the background the penguins played around as if they owned the place! Well, in fact they do. We were the visitors here – we were the outsiders without a visa.
Exploring Barrientos Island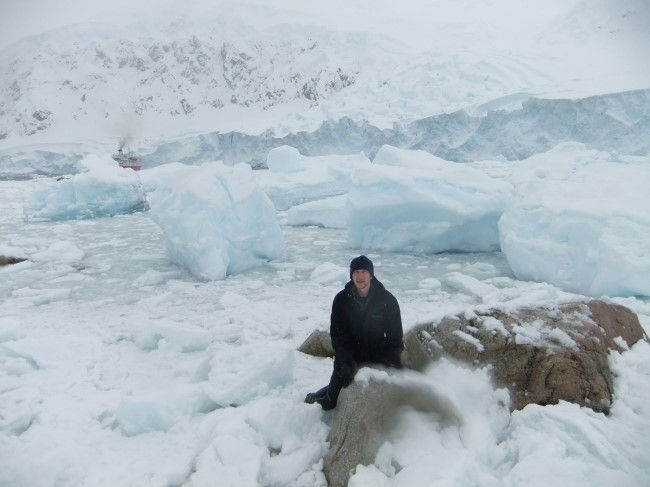 Our adventure in Antarctica began in Barrientos and things just got better and better. The next day we cruised around Foyn Harbour in Zodiacs, past icebergs and even a sunken ship. The place was a true blue and white wonderland.
Then we went hiking up Cuverville Island – a magical island with supreme views over the peninsula which was only white, blue and grey. The scenery was magical.
If you thought Antarctica was just snow and penguins then you are very much mistaken.
There is so much to see and do there and so much variety.
Over the course of the next week we visited 2 bases (Polish and British), a museum, a permanent glacier, an active volcano, a whaling station, an ex-runway and airfield (with a hangar), a post office (yes really!), an island shaped like an elephant, a crater, the mainland part of Antarctica and even got stuck in pack ice and had to turn the boat around off the coast of Peterman Island.
In terms of onboard activities it was an endless trip of fun and frolics.
There was nightly music, daily rundowns and briefings. I felt like I was onboard a moving museum with the amount of documentaries we watched and the information we got from the group leaders.
Then there was the onboard bar. Each day they served up a different "Happy Hour" cocktail. There was a big toast raised the day we stepped foot on mainland Antarctica.
Reaching the end of the earth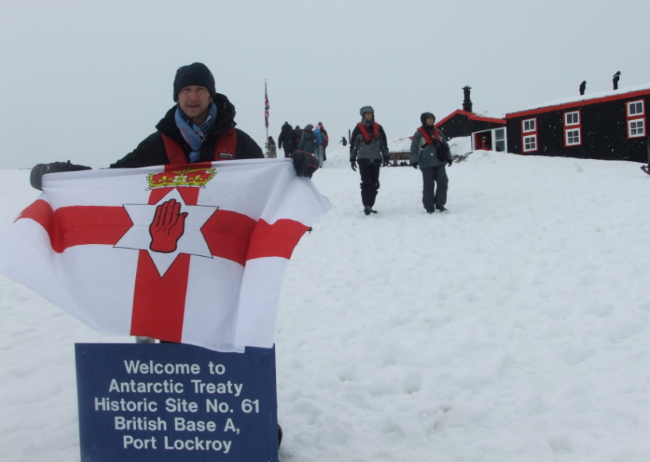 One of the other highlights was the swimming session, often termed "the polar plunge" – basically you get into your swimming gear and go in for a crazy dip in the coldest waters on earth. Myself and a few others decided to do the Full Monty in the water which was a great moment!
We also got our passport stamped on arrival at the British Base of Port Lockroy, I posted postcards from the world's southernmost post office and we got a certificate to prove we had stepped on Mainland Antarctica. That surreal moment happened at Neko Harbour on the Danco Coast.
On exiting Elephant Island and waving behind the white land mass, spirits were still high and everyone on board the ship was buzzing big time. There was one final surprise however, as on the way back to Argentina, we got within a few miles of Cape Horn. The southernmost tip of South America, or at least the most southerly point of the civilised world where it might be possible to live.
As we sailed back into Argentina's Ushuaia I knew it had been the trip of a lifetime. I had never been anywhere like Antarctica before and I probably never will again.
In fact we mused after that there are only three realistic ways to top a trip to Antarctica: 1. Landing on the moon. 2. Summiting Mount Everest. 3. Standing on the South Pole.
If you're keen to read more of my stories from this marvellous continent, I have about 30 – 40 posts on Antarctica on my travel blog.
After the trip I even realised that there is an even cheaper way to book an Antarctica trip so here's a tip for Wanderlusters readers: don't book in advance, check my post on getting to Antarctica for cheap!
Live your travel dreams my friends, the seventh continent awaits you…
✈ ✈ ✈
Has Jonny inspired you to make your dreams of travel a reality? Share your comments with us below.