Traveling is a unique way to experience new cultures and escape the everyday routine. However, traveling can also be expensive. That is because you need a comfortable place to stay, good food, and a means to reach your destination.
Fortunately, it is possible to have a fantastic experience even if you are traveling on a tight budget. Here are six ways to get you started.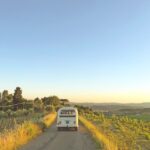 Avoid traveling during peak season
The demand for flights, hotels and rental cars often hits the skies during peak season. As a result, the travel industry will charge higher prices for the products and services they provide. This is why most companies prioritize wealthy clients willing to pay top dollar for their services in peak seasons.
An excellent way to save money is by not scheduling your travel plans during peak seasons, such as summer or school holidays. Instead, plan your trips during the low season when the travel demand drastically drops. Some service providers even offer discounts and promotions to attract clients during this time.
Choose hostels or apartments for accommodation
Hotels are some of the most expensive places to stay when traveling on a budget. You usually pay a high price for a room that sometimes comes with fewer amenities.
If you want an affordable place to stay, consider choosing hostels or apartments for your accommodation. These places are usually cheaper and have more facilities than most hotels.
Apartments, in particular, can be an excellent option if you're traveling with friends or family.
This is because most are usually fully furnished with cooking and laundry facilities. Therefore, you won't have to spend a lot of money on buying expensive meals all the time.
However, you must ensure the apartment or hostel you choose is in a safe neighborhood and offers easy access to public transport.
Use a credit card with cashback
Credit cards, such as SoFi cards, offer cashback and other rewards to incentivize consumers to use them instead of cash. A cashback is simply a tiny percentage of the total purchase amount that is returned to you through cash or statement credit.
Generally, the cashback can be anywhere from a few percent to as much as 15 percent. Cardholders can use these cashback bonuses to offset travel expenses, such as hotels, airfare, and car rentals. This can be an excellent relief for travelers who don't have too much money to spend on travel-related expenses.
Plan your trip ahead of time
One of the most vital things you can do to save money when traveling is to plan ahead. This is particularly important if you expect to visit a destination you've never been to before.
Researching your destination in advance will help you learn about the best places to visit, where to stay, the most affordable means of transport, and more. As a result, you can avoid wasting money on unexpected events.
Pack light and carry-on only
Airports are notorious for charging high prices for luggage check-in services. The baggage fees can add up when traveling with a large family or you have many heavy items to carry.
To avoid paying for baggage services at the airport, make sure you pack light and only carry what you need in your carry-on bag. Essentials you might need for your trip include extra clothes, toiletries, medications, and travel documents.
Eat at local restaurants
You may be tempted to have a taste of home by dining at high-end restaurants that offer traditional cuisine from your home country. However, this is usually very expensive since these restaurants often cater to tourists.
Instead of eating out at fancy restaurants, look for local eateries that serve local food. Many local eating places have lower prices and better food than their international counterparts. Just ensure their hygiene standard is satisfactory beforehand.
READ MORE BUDGET TRAVEL GUIDES FROM WANDERLUSTERS