Journeymakers are the good folk who turn your trips into treasured memories. They are the people who elevate your experience of travel with their passion and enthusiasm for the place they call home. After almost five years of full time travel it has become evident that my experiences are often defined by the people I meet during my adventures. Memorable Journeymakers
From the kind soul who stopped to help me change a tyre on a remote stretch of highway in Australia, to the tour guide who sat with me for over an hour chatting about the geology of Kauai's Jurassic Na Pali Coast, these Journeymakers leave a lasting impression and provide memorable travel experiences the like of which I'll never forget. Memorable Journeymakers
Throughout January I'm partnering with American Express Travel to recognise the people who contributed the most to making my adventures so unique, so read on to discover 5 memorable Journeymakers who influenced my experience of travel. Memorable Journeymakers
THE LITTLE GIRL WHO REMINDED ME WHAT A BLESSING IT IS TO TRAVEL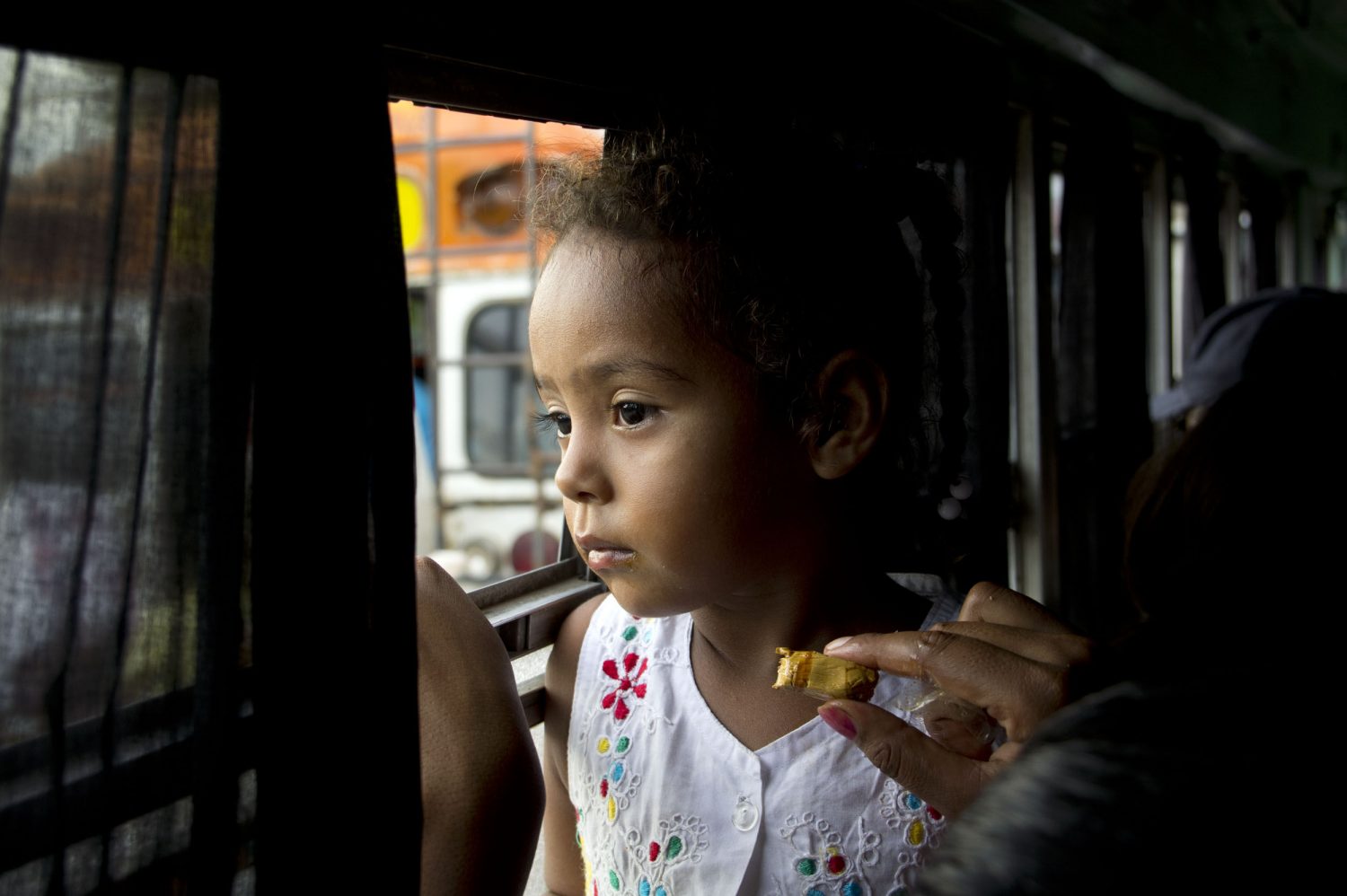 One of the youngest Journeymakers to influence my travel experiences, I sat behind this little girl and her mother en route from Grenada, Nicaragua, to Liberia, Costa Rica. For almost two and a half hours I sat transfixed, watching this tiny little person soak in the view of the world passing by.
It was the wonder in her eyes that resonated with me most. Without even speaking she was conveying her wanderlust for the grand adventure she'd found herself on.
I couldn't tell you what the views were like from the window as we trundled through the Nicaraguan countryside on that dilapidated bus, but I could talk for hours about how that little girl, so fascinated by the adventure she'd found herself on that day, made me realise just how fortunate I was to be on such a grand adventure myself.
Since crossing paths with this little Journeymaker I've found myself looking at adventure with a renewed sense of excitement, where once I was a little apprehensive of exploring locations unknown now I find myself incredibly thankful at the opportunity to visit another exciting destination.
 THE RETIREES WHO TAUGHT ME EVERYTHING THERE IS TO KNOW ABOUT ROAD-TRIPPING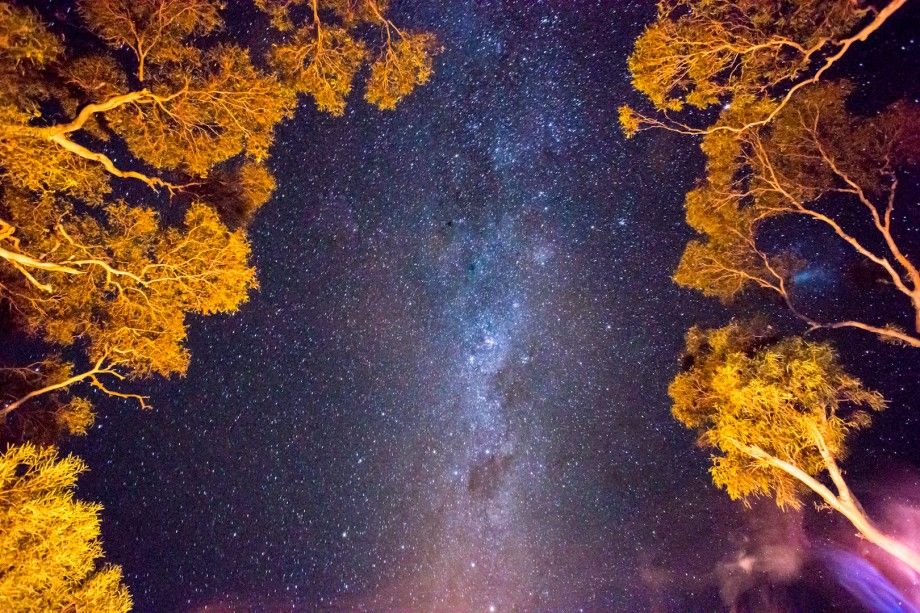 This inspiring Journeymaker couple helped me achieve my Australian road-tripping dreams and inspired me to camp out underneath the stars in one of the most inhospitable parts of the Outback.
Travelling across the continent in a run-down campervan I'd purchased in Sydney, I befriended Les and Kaye at a campsite in Melbourne.
After watching me ponder the fact that there appeared to be no charge in the house batteries, Les appeared with a box of tools, a voltmeter, and a six-pack of beer, and spent hours helping me to re-wire the entire campervan. Without his help I'd most likely have spent my entire 12 month stay parked in that campsite!
Driving in convoy with them across Australia the duo shared with me the knowledge they'd acquired by exploring the country by campervan over the last 30 years. Travelling with them across Australia's most remote stretch of highway – the Nullarbor Plain – I spent four nights camped out underneath a blanket of infinite stars. I'd perhaps never have taken the time to explore this often overlooked landscape of the land Down Under had it not been for the fact that I was having such a blast with these two Journeymakers; fellow Wanderlusters more than twice my age.
THE CORDON BLEU CHEF WHO TAUGHT ME HOW TO RUSH SLOWLY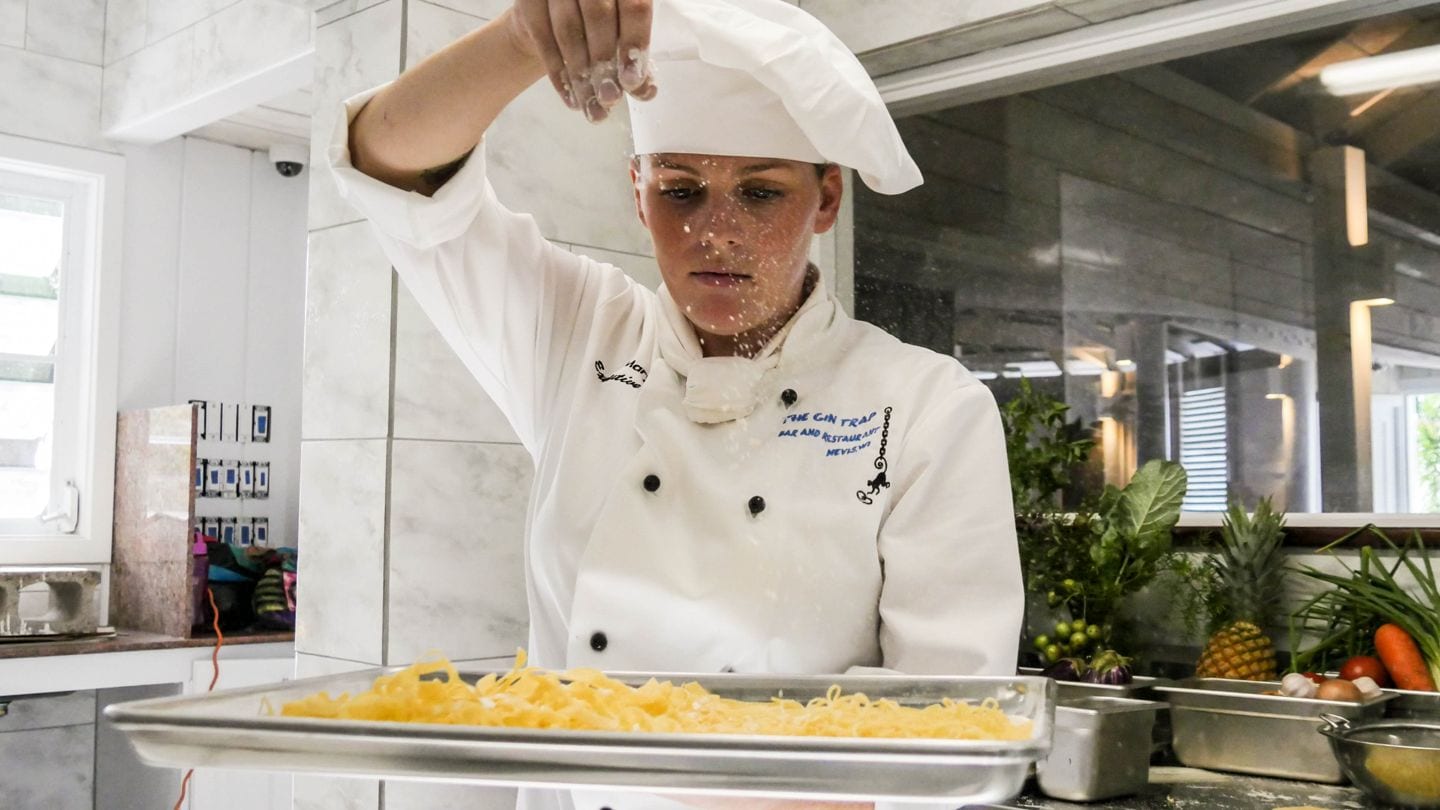 Currently living on the Caribbean island of Nevis where the sedate pace of island life dictates that the locals rush slowly, it was shortly after my arrival here that Journeymaker Mary was introduced to me.
A twenty-something classically trained chef she had moved to the island with her mum to set up a restaurant, The Gin Trap, heading up the kitchen as the Executive Chef. A vivacious soul with a zest for life, her passion for vibrant flavours and her childhood memories of holidaying on the island had inspired her to make it her home.
Mary introduced me to some of Nevis' best beaches, filled me with rum punch at the island's lively beachfront bars, and give me a local insight into the place I'm currently living. I feel it's people like Mary who warmly welcome me into their community, and do their upmost to make sure I experience the very best their home town has to offer, that make the very best Journeymakers.
THE CHEF WHO SAVED THE DAY AT SEA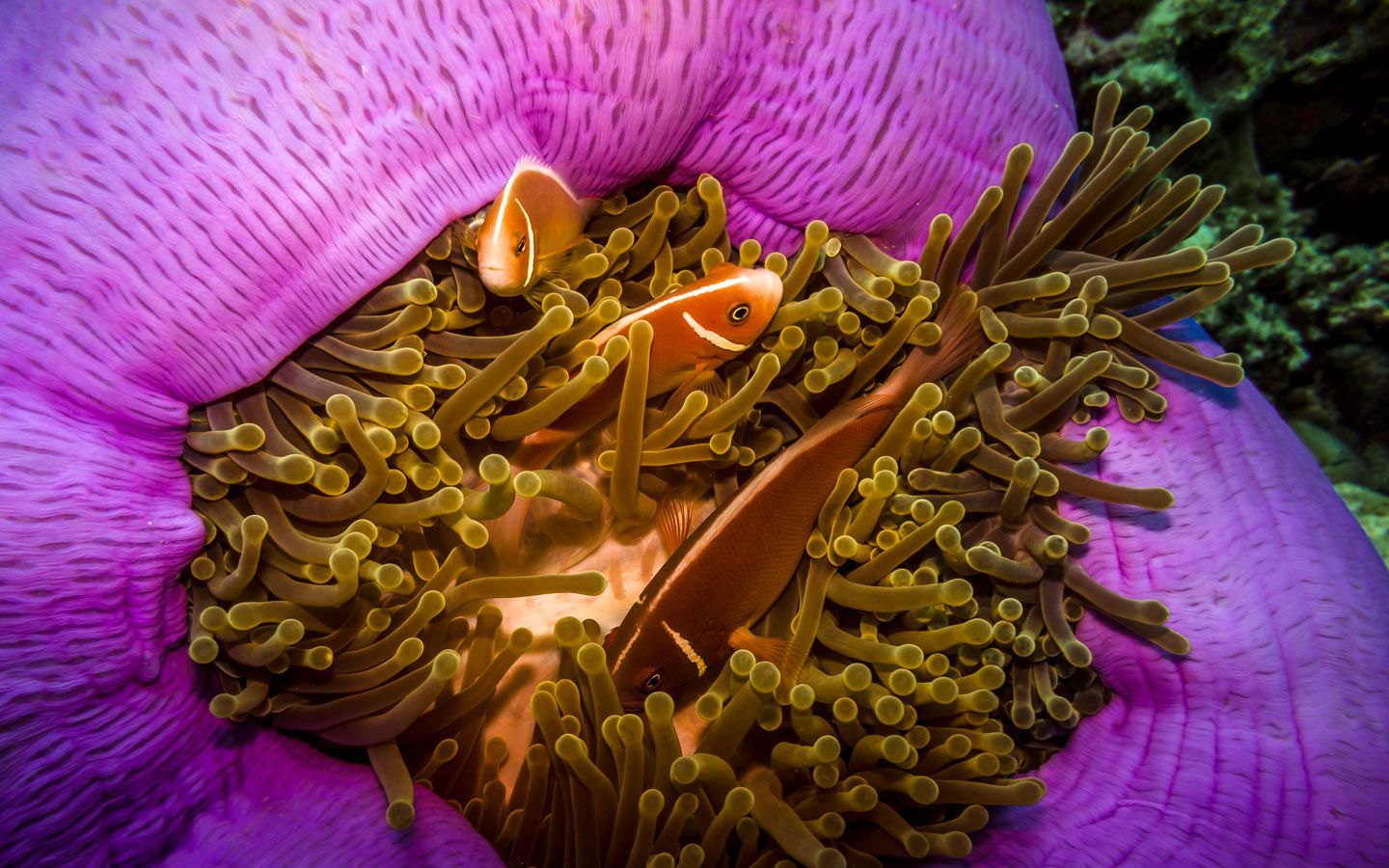 Volunteering aboard luxury dive vessel Spoilsport with the team at Mike Ball Dive Cairns during my 12-month adventure in Australia, I dived five times a day for two weeks solid. It was heaven. However, it was one of the core crew members, chef Levi Blackwell, who made my experience truly epic.
One of my favourite Journeymakers, Levi was always full of love and laughter no matter the time of day or night; this is something I can attest to thanks to our experience on fateful night at sea.
During a night crossing from the relatively calm waters of the Great Barrier Reef over to Osprey Reef some 350km out into the Coral Sea, the entire boat was struck with a bought of sea sickness. One of the few unaffected by the undulating world in which I had found myself, Levi took it upon himself to clean up after and care for almost all 50 souls on board.
The next day he took those who could face getting in the water down onto a dive site called North Horn, and ensured a great time was had by all pointing out the wealth of marine life that call this infamous part of the Coral Sea home.
Elevating what was already a once in a life-time experience into what is possibly my most treasured two weeks of travel I am eternally grateful to Journeymaker Levi.
THE B&B OWNER WHO BEFRIENDED ME IN A CLOUDFOREST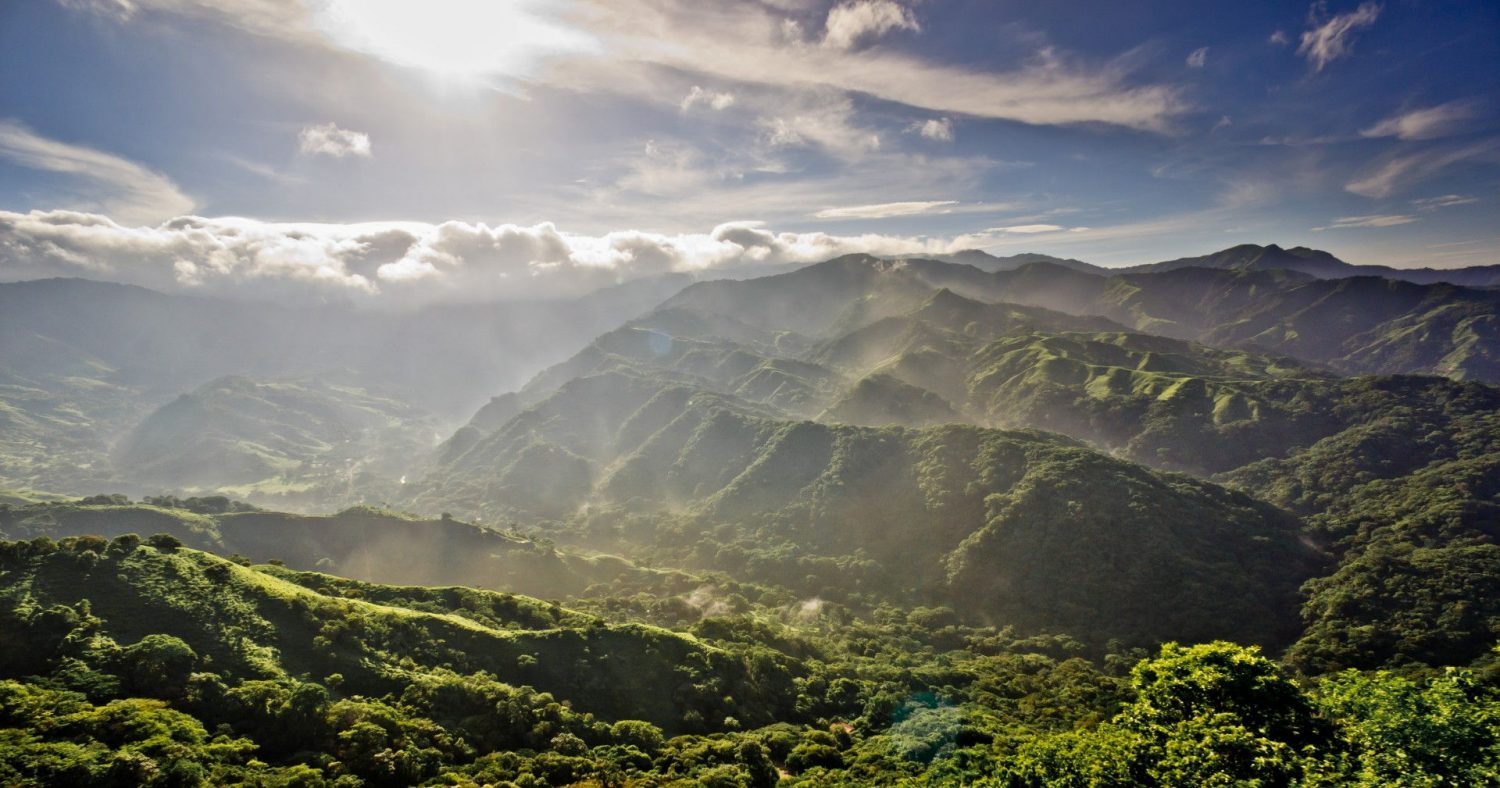 Travelling full time, frequently flying to new destinations, I meet a lot of people. However, there are some individuals that stand out head and shoulders above the rest. Andres is one of those people.
As a green horn traveller, I arrived in Costa Rica with just a month or two of adventure under my belt. Heading straight to the Monteverde Cloud Forest I checked into Camino Verde B&B and felt instantly at ease in the presence of twenty-something proprietor Andres Gomez Rodriguez. Spending my first night talking for hours about travel, food, and his beloved country Costa Rica we bonded instantly and he soon adopted me as his own.
I helped him with his shonky wireless internet set up, and he sent me out on tours of the region with his friends. I set him up on Airbnb in a bid to help him generate more revenue, and he took me to his family home where his mother laid on a traditional Costa Rican casado.
Journeymaker Andres' kind hospitality turned what was planned as a two-day stay, into a two-week adventure, integrating me into Costa Rican culture and providing travel memories I'll never forget.
WHO ARE YOUR MOST MEMORABLE JOURNEYMAKERS?
These five fab folks all elevated my travels and turned what could have been ordinary experiences into the extraordinary.
Have you met anyone on your travels who helped you make treasured travel memories? Visit the Journeymakers website here to create a personalized postcard to thank someone who made your trip extra special.
INSPIRED? PIN THESE TO YOUR TRAVEL PINTREST BOARDS ↓
Share the story of your favourite Journeymaker with me in the comments below.