When travelling, do you prefer to experience the local community and stay away from tourist traps? If you love dogs and travel, why not combine these interests in intriguing destinations by volunteering abroad with dogs.
With that thought in mind, Ripley from Doggy Dream Team has put together this great guide on doing just that. It's not as challenging as you may have thought.
WHY SHOULD YOU VOLUNTEER WITH DOGS WHEN TRAVELLING?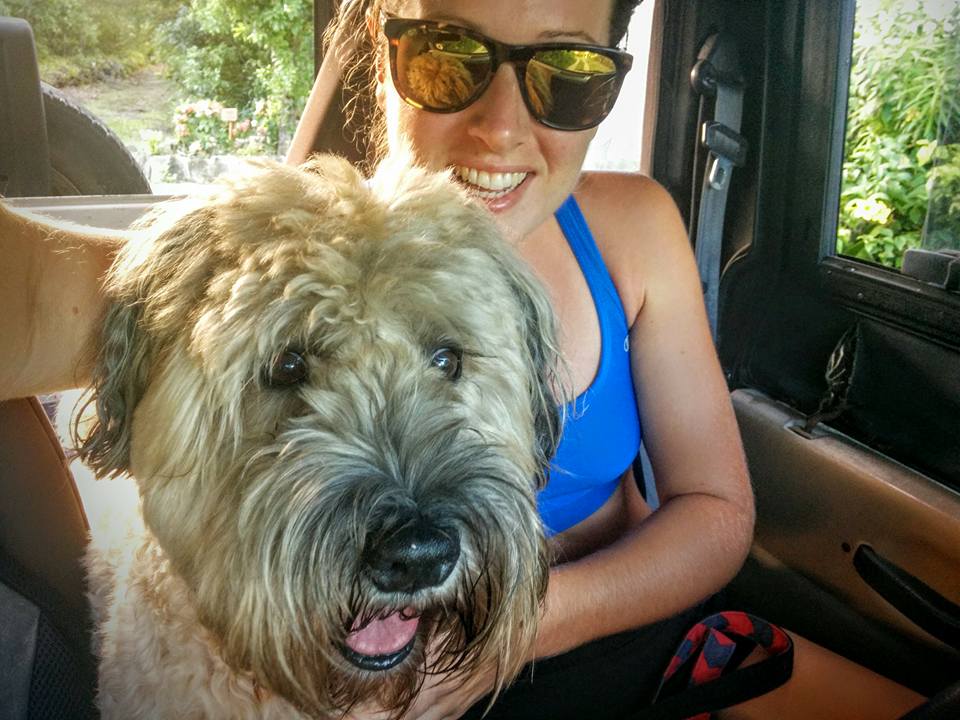 If experiencing life is key to why you travel, then volunteering will enrich that trip. Being a volunteer with dogs overseas means working with the local community and making a real difference.
Plus, for those considering a career with animals, you'll get more experience volunteering abroad in one month, than you'd get in a year back home.
Other reasons to work with dogs overseas include:
See life beyond the tourist trail
Make a material difference to dogs
Gain experience working with dogs
Become part of a community
Create life-long memories
A great addition to an animal-centric CV
VOLUNTEERING ABROAD WITH DOGS : HOW TO FIND OP-PAW-TUNITIES
The good news is there are a whole host of openings out there. The bad news is, they're not always what they appear at first sight.
For example, many opportunities labelled as 'volunteering' are actually ecotourism whereby you purchase the opportunity to work alongside the professionals in a certain field. This is fine as such, but there are other ways of volunteering with waggy four-leggers.
Wanderlusters' very own Charli spent 3 months living and volunteering at an animal rescue centre in Costa Rica during her time in Central America. It was an opportunity she found on arrival in the country and wasn't a paid, or paid for position.
READ MORE ANIMAL VOLUNTOURISM TRAVEL GUIDES FROM WANDERLUSTERS
CARE FOR PETS AND STAY FOR FREE WHEN YOU TRAVEL

DOGGY DREAM TEAM'S SUGGESTIONS TO FIND PLACEMENTS
Free volunteer opportunities: e.g. International Voluntary Service
Contact international animal welfare charities: e.g. SPCA International
Contact national animal welfare charities: For example the Association of Abandoned Animals (Malta) or the Bali Animal Welfare Association (the latter has totally free volunteering posts.)
Contact small animal shelters, which may also offer accommodation within a family home: e.g. Workaway
Search for free or low cost openings: e.g. Global Help Swap
A web search: Enter "Volunteer, dog, ChosenCountry"
Paid 'Volunteer' organizations, such as gvi.co.uk, United Planet
DO approach national animal welfare charities for your chosen country as they often have a structured approach to volunteers. These larger charities should meet basic safety standards and also give you a certain amount of on-the-job training.
DON'T overlook small charities, sometimes run by one or two people, who may offer accommodation in a family home in exchange for your time and help.
DO some research online to find dog-charities in your chosen destination and contact that charity direct to discuss being a volunteer.
QUESTIONS TO ASK YOURSELF
Before saying "Yes" to the first opening that comes along, have a clear idea of your capabilities and commitment. Ask yourself:
Am I emotionally resilient enough to see dogs in distress?
How many hours a day do I want to devote to volunteering?
Do I need special qualifications? (Such as VN or a veterinary degree for neutering clinics.)
What is local transport like?
How safe is the area?
Is any language difference going to be a problem?
What vaccinations (including rabies), visas, and insurance do I need?
WHAT SORT OF WORK? WAGS AND WHIMPERS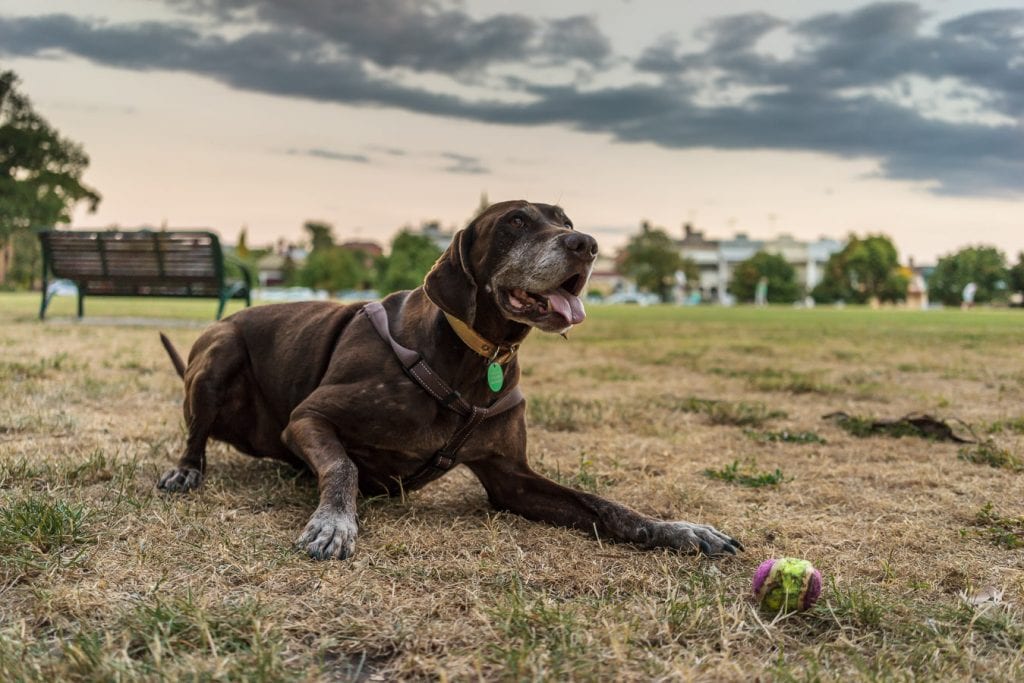 The work varies widely depending on your chosen location.
For example the Bali Animal Welfare Association has a program to educate local people in animal welfare and care for the thousands of street dogs. In addition, thanks to mixed breeding with other strays the native dog of Bali is becoming an endangered species.
The BAWA works to protect the native dog breed so that it doesn't die out. As a charity, they are also desperately in need of veterinary supplies, and even if you don't work with the dogs, BAWA are hugely grateful for imported medications or consumables brought by visitors.
In Thailand, SoiDog actively encourage volunteers to work at their shelter in Phuket. Duties including walking the dogs and socializing both cats and dogs (and yes, this does mean cuddling puppies.) However, SoiDog do like volunteers to stay for at least 3 – 4 weeks, so that the dogs build trust with their walker.
But not all opportunities are so uplifting, indeed some are downright challenging. In Bulgaria, the Rudozem Street Dog Rescue (RSDR) takes in dogs that have been abused on the streets. They are desperate for help renovating the shelter, which at time houses 200 dogs. RSDR also need volunteers to assist staff in the day-to-day running of the shelter. This can be distressing at times, as many of the dogs have been subject to cruelty.
If you're a dog lover and travelling to the United States, then investigate the National Mill Dog Rescue. This charity works to rehabilitate puppy farm dogs in order to give them a better life. You can find out more about their work on their website.
These are just a snapshot of some of the pawsibilities open to the enterprising traveller. A whole alphabet of countries need dog-loving volunteers, so why not take the lead and do some dog walking in America, Bulgaria, Croatia, Denmark, Estonia, Finland, or Greece (need we go on…)
Duties include:
Feeding street dogs
Cleaning kennels
Socialization programs
Walking dogs
Vaccination and deworming programs
Neutering clinics
Educating local peoples about dog welfare
So if the worst part of travel involves leaving a much-loved dog behind, then pay it forward by helping canine-kind in other countries. Do let us know about your experiences working with dogs abroad; the highs and the lows.
INSPIRED? PIN THIS POST TO YOUR TRAVEL PINTEREST BOARDS!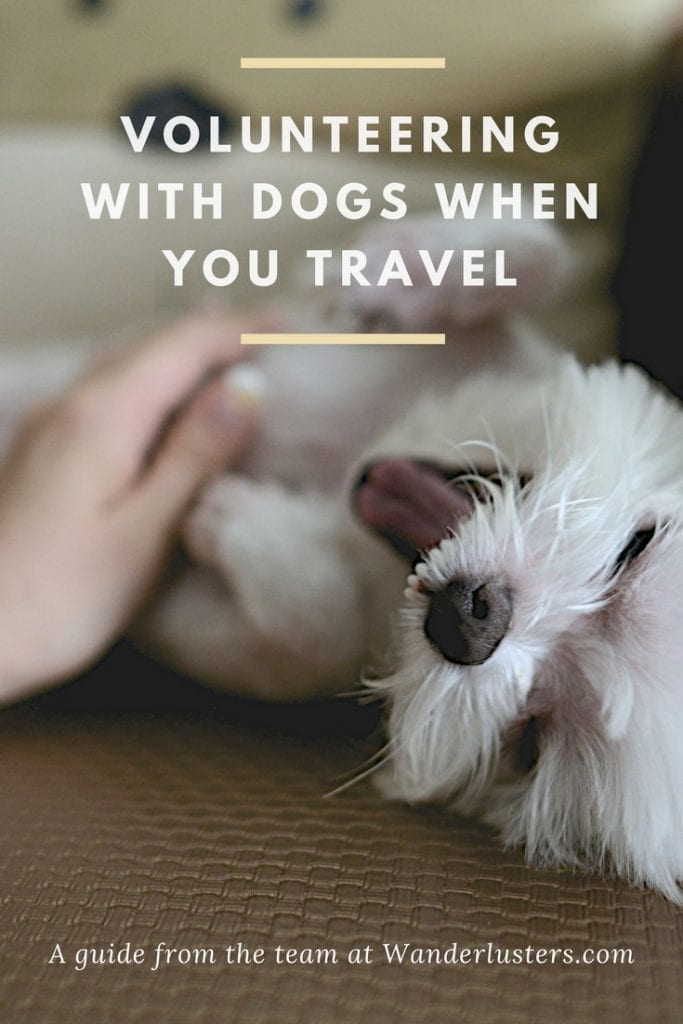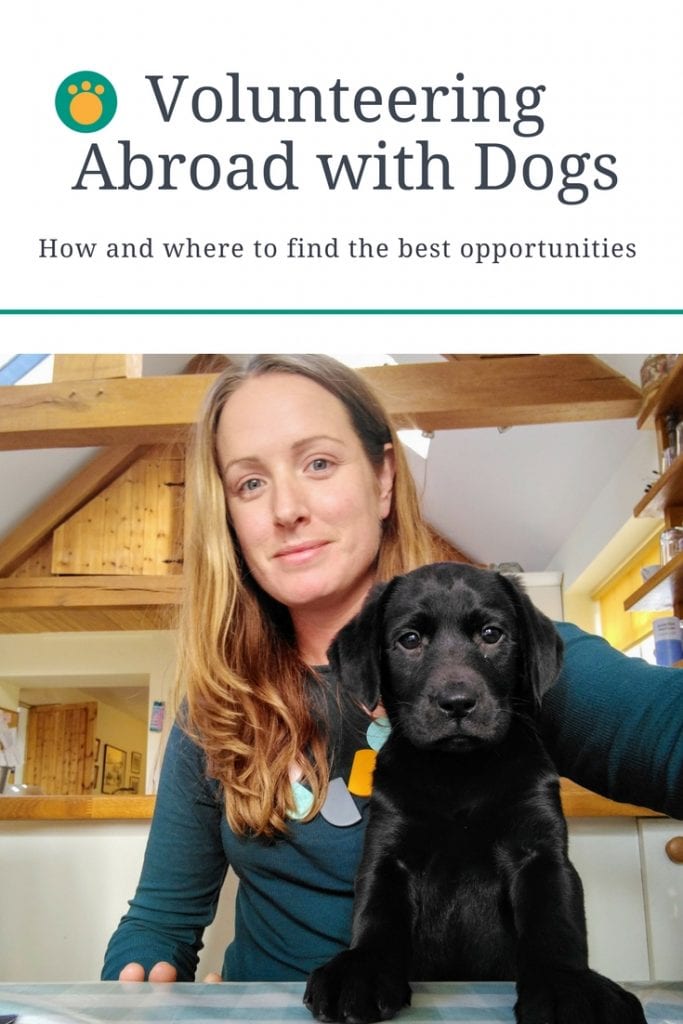 Share your own tails of volunteering with dogs in the comments below!