For every Whistler Backcomb, Wanaka, and Chamonix there's a lesser-known, often less developed winter resort overlooked by those who favour après ski over isolated piste.
Ideal for those looking to escape the masses and explore off the beaten path, here's my guide to some fabulously unfamiliar and under the radar winter resorts.
SAINTE-FOY, FRANCE
OPTIMUM SKI SEASON: December to January
Tucked away in the Tarantaise valley, between the full-throttle resorts of Les Arcs, Val d'Isère, La Rosière and Tignes, is sleepy Sainte-Foy. A favourite with ski instructors on their day off, runs wend their way around the entire mountain at which is rather undeveloped compared to most French resorts.
If you're interested in escaping reality this is the place to come, the après-ski scene is minimal and the slopes are seldom crowded.
Craving a winter escape? Check out these ski holiday ideas for inspiration.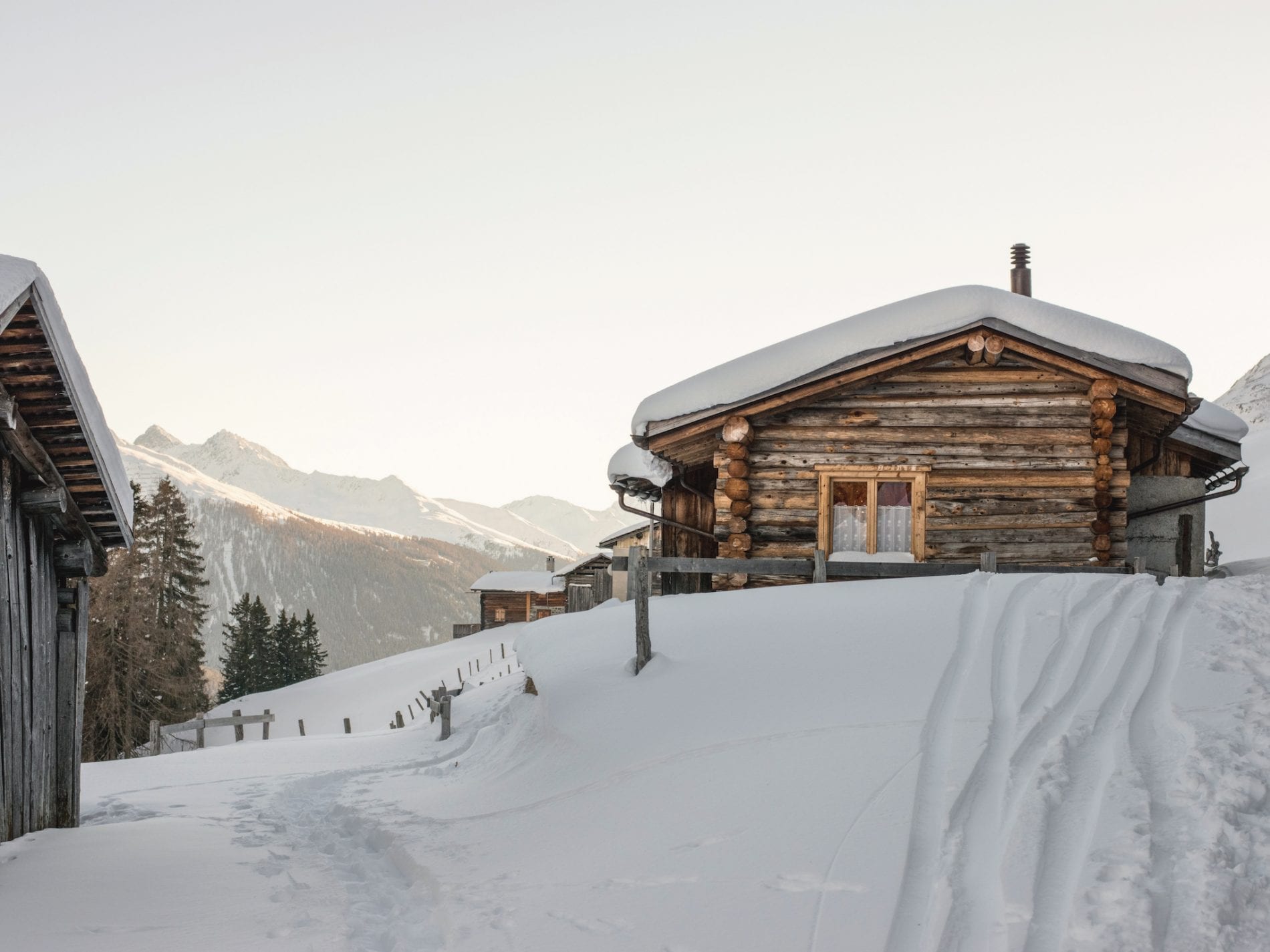 LEVI, FINLAND
OPTIMUM SKI SEASON: October until mid-May
Buried deep in the heart of Finnish Lapland more than 160km north of the Arctic Circle, Levi is Finland's largest downhill ski resort encompassing 44km of pistes.
See the northern lights in Levi and ski – from November to April the Aurora Borealis are regularly seen. Check into a ski lodge in Levi and you're just a 15-minute drive from the charming town of Kittilä. Here you'll find a whole host of winter-wonderland esq activities, including reindeer and husky sleigh rides.
Check out my Finland travel guides below.
FOLGARIA, ITALY
OPTIMUM SKI SEASON: January to March
The often-arduous task of getting from airport to ski resort isn't a consideration in Folgaria. Within two hours of landing into Bergamo (BGY) or 90 minutes if you're driving over from Verona, you'll find yourself with over 100km of piste to explore.
Nestled in the Trentino region of northern Italy that has a reputation for being in a snow pocket, it also has impeccable ski history credentials as the first ski lift in Italy was built here in the 1930s.
PORTILLO, CHILE
OPTIMUM SKI SEASON: July to mid-September
If fulfilling that dream of skiing in South America is getting harder and harder to shake off consider the spectacular terrain of Chile's "Field of Dreams". Portillo is upfront,easy, and cost-effective which is important when you consider the time and cost commitment to get to most southern hemisphere ski areas.
From the Super C to Lake Runs and everything in between there are a plethora of skiing options in and around Ski Portillo's boundary. Depending on the snowpack and if the lake is frozen, ski touring and backcountry options are virtually endless.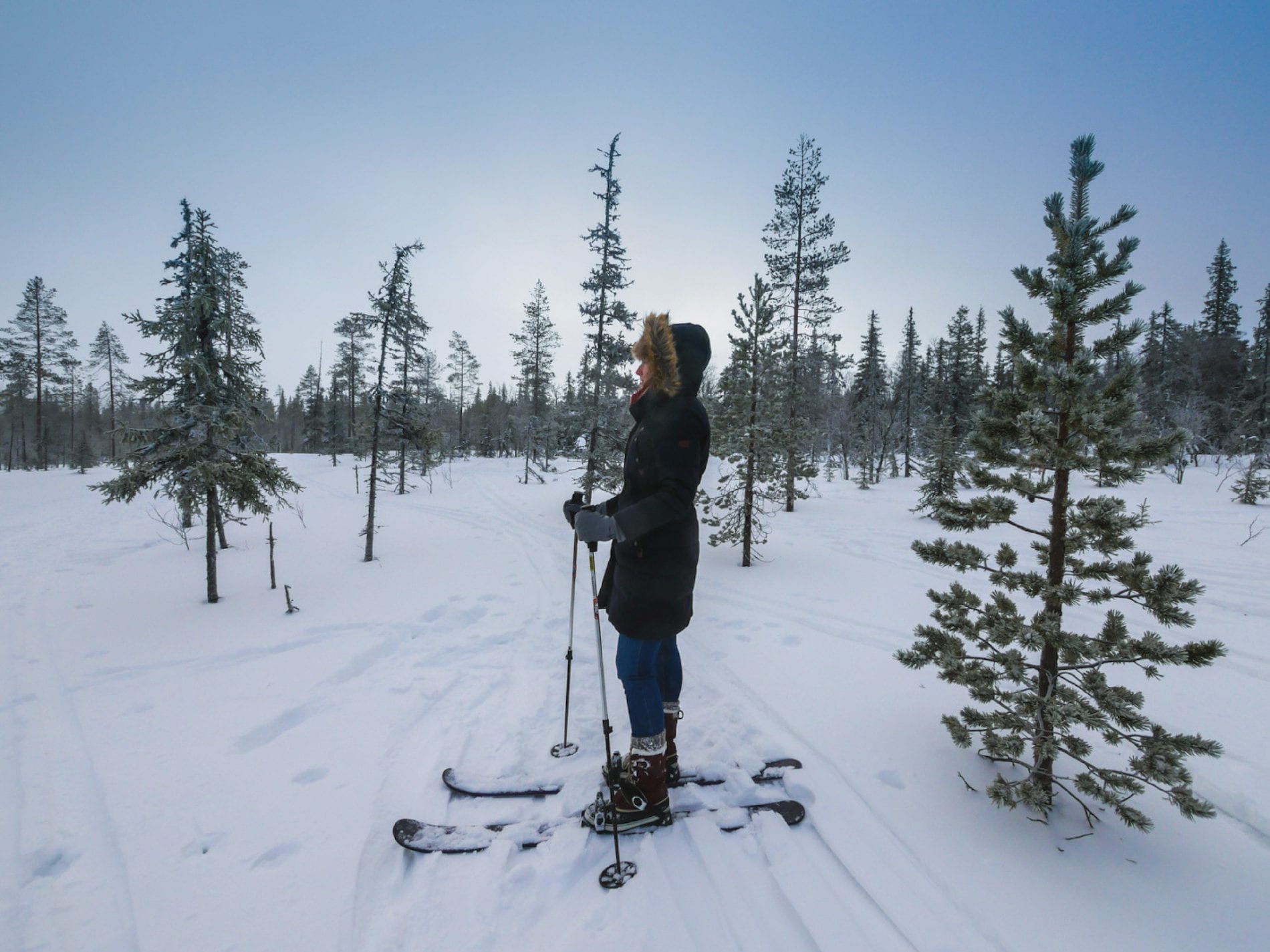 RIKSGRANSEN, SWEDEN
OPTIMUM SKI SEASON: Mid-February to May
If you're still getting used to your skis and you're looking for more accessible runs Riksgransen is the ideal option. The slopes here aren't particularly strenuous, however as with most northerly ski resorts the northern lights regularly light up the night's sky.
There's also the added allure of summer skiing (June sees light nights and may take to the slopes to ski in shorts) and the novelty of skiing down a piste that starts in Sweden, pops over the border in to Norway, and ends up back in Sweden is another of the long list of attractions that make Riksgransen special.
Check out this guide to the Stockholm Archipelago for more Sweden travel inspiration.
RUSUTU, JAPAN
OPTIMUM SKI SEASON: January and February
It's all about the pursuit of powder in Hokkaido's Rusutu resort. Here three mountains, West, East and Isola, receive 12 to 14 metres of snow each season and boast wide, tree-lined courses to suit all levels. Stand out features include immaculately groomed trails, tree lined gullies, and powder bowl access.
Planning a trip to Hokkaido? Check out my Japan travel guides below.
PAMPOROVO, BULGARIA
OPTIMUM SKI SEASON: February
A great option for beginners thanks to its gentle slopes, Pamporovo is a purpose-built resort in Bulgaria that makes for an affordable skiing experience. And while you're in the area you can explore the beautiful Rhodope Mountains. Deals are relatively cheap, the cost of food and drink is low and a six-day ski pass is approximately £87.
CRAIGIEBURN VALLEY, NEW ZEALAND
OPTIMUM SKI SEASON: July to September
Not for the faint of heart nor for the skier who dislikes ungroomed terrain, the runs that line the Craigieburn Valley are geared toward confident intermediate and experienced skiers. The basins and faces rated as intermediate would only be easy if the snow conditions were perfect. However, here you'll have access to advanced free-riding, steep narrow chutes, wide-open powder bowls and uncrowded runs.
A not for profit classic club field the resort is run by dedicated members and so an affordable option for those looking for an epic winter escape.
Read my New Zealand travel guides for inspiration.
TRYSIL, NORWAY
OPTIMUM SKI SEASON: December through until March
Snow-sure slopes and ski-in, ski-out hotels define the landscape of Norway's largest ski resort. A family-friendly option that won't break the bank the apres-ski offering includes kid's areas and barbecue huts on the slopes.
Cross-country skiers will also enjoy it here – like most ski resorts in Norway, Trysil has access to some 100km of cross-country ski trails.
ALYESKA, ALASKA
OPTIMUM SKI SEASON: mid-March to mid-April
Around 40 miles from Anchorage in the town of Girdwood the Alaskan winter resort of Alyeska is the gateway to some of the state's most adventurous ski and snowboard activities. Helicopter and snow-cat accessed skiing and riding, dog sledding, snowmobiling, flight-seeing, ice climbing, cross country skiing and snowshoeing are all on offer here.
Don't forget that in the heart of winter the region receives just 5.5 hours of daylight so make sure you book toward the later end of the season to maximise time on the slopes.
INSPIRED? PIN THIS POST TO YOUR TRAVEL PINTEREST BOARDS NOW!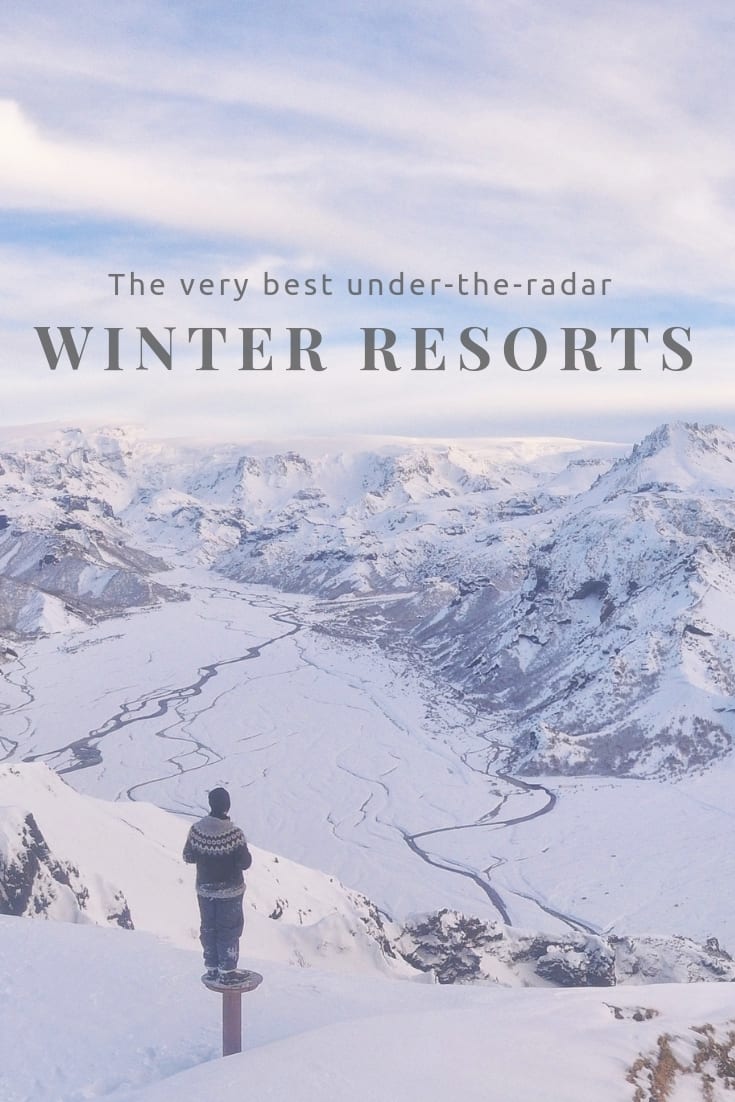 Do you have a favourite off-beat winter resort that you'd like to recommend? Leave a comment below and share your insider tips!