Ethical, Sustainable, Ecologically Friendly… Are these words you would use to describe your travels? Our species' slow annihilation of this beautiful blue and green planet is becoming more and more widespread.
From polluting the oceans to flatting the rainforests, we're doing a pretty good job of tearing our world apart.
Yet we've all the desire to explore this celestial anomaly on which we live. To step outside of our tiny corner of the globe and seek out new cultures, locations and experiences.
The impact of tourism dollars
Unfortunately money fuels much of the devastation seen across the globe, so make sure you know whose pocket's you're lining when you spend abroad.
In a bid to understand exactly how we can all reduce our footprint of exploitation, destruction and pollution when we travel, I've asked some of my favourite travel bloggers who strive to make sure their explorations have a positive impact on the places they visit…
'What does sustainable travel mean to you?'
Mariellen Ward | Breathe Dream Go
Image | Mariellen Ward
To me, sustainable / ethical travel is all about respect.
I started travelling, and travel writing and blogging, in India in 2005. I fell in love with the culture as I journeyed across the country for six months. My respect for India grew out of my travels, studies and immersion in the culture on that trip, and on six subsequent trips, and so did my interest in sustainable travel.
I think that when you show a culture respect, you behave in a responsible way. In India, I often stay in locally owned guest houses, eat in locally owned restaurants and buy clothes and crafts that are locally made. I wear Indian clothes and respect the standards of modesty. I do my research and try and support sustainable places and activities — and shun those that are destructive or exploitive.
It's all part of a process of learning and growing and I find my consciousness around sustainable / ethical travel is increasing all the time. It's like a flower, blossoming from the soil of respect — respect for people, for cultures, for the planet and for the divine.
Visit Breathe Dream Go for more travel inspiration from Mariellen.
Jim O'Donnell | Around the World in Eighty Years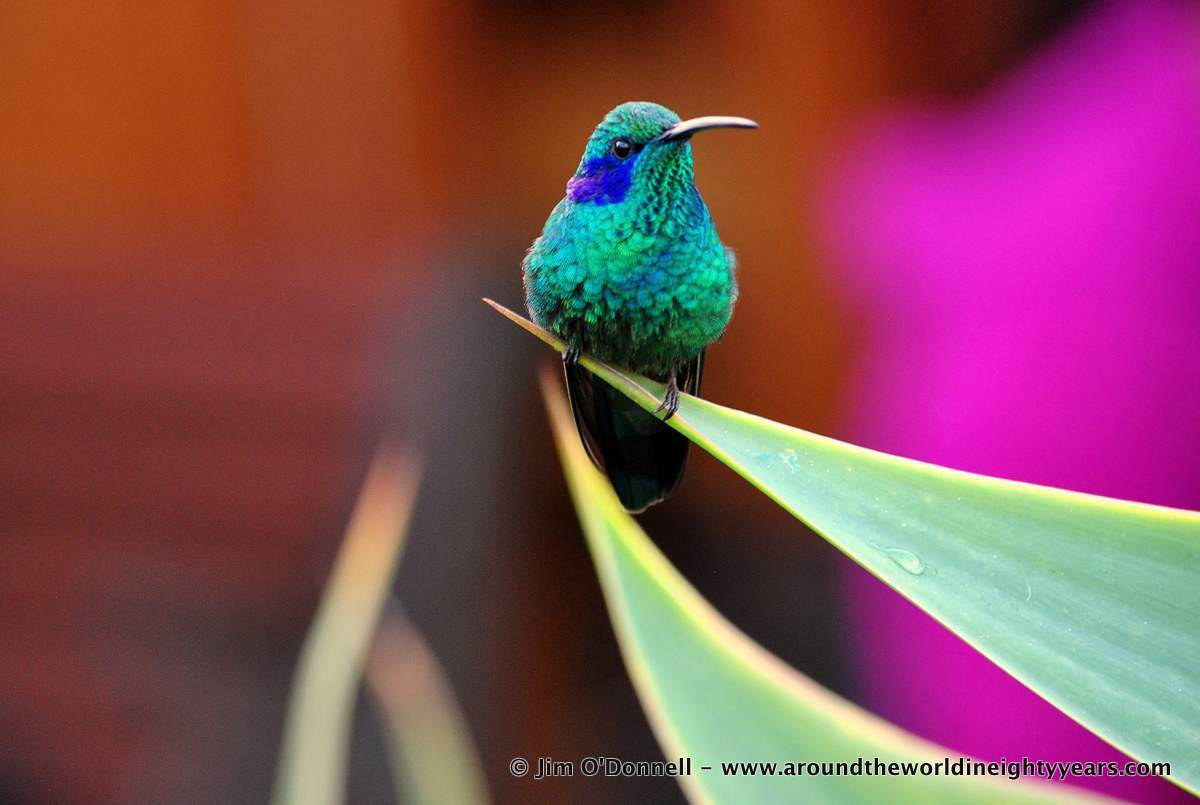 Image | Jim O'Donnell

More now than ever, tourism happens.
Tourism can be a very destructive force. It can also be a force for good. So it matters how your tourist dollars are spent.
Sustainable tourism sustains or enhances the character of a place, meaning that your tourism dollars go to benefit the history, living culture, environment and socio-economic well-being of the people who live in tourism destinations.
Sustainable travel supports the structures that encourage residents to tell their own story and steer the inevitable development of tourism in a way that benefits their own communities and ecosystems. It promotes a virtuous cycle in which tourist dollars provide an incentive to locals to protect the very reason tourists come.
When I travel I want to support the quality of my destination through my own responsible tourism choices. That is, I want to support the people of the places I visit. They have every right to enjoy a thriving economy and healthy lifestyle that is culturally appropriate for them.
My choices as a visitor help to make that possible.
Diversity can survive and thrive in the age of rapid cultural hegemony with the help of sustainable tourism but that requires that YOU chose wisely when seeking out a location, a company to work with or how you spend your money.
Visit Around The World In Eighty Years for more awesome travel photography from Jim.
Michael McColl | Ethical Traveller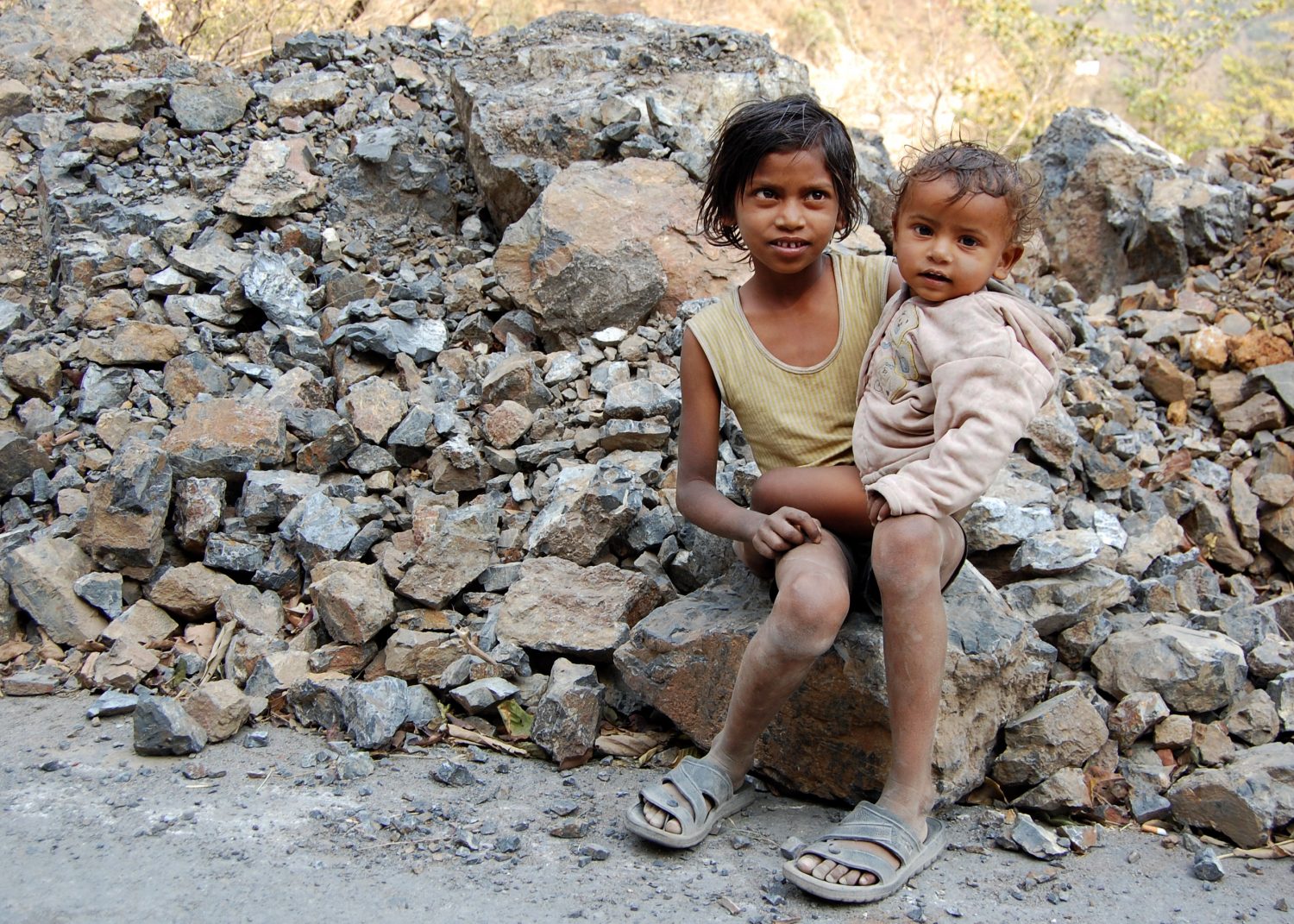 Image | Paulrudd
Why is travel meaningful? Fundamentally, for me it is about perspective.
If you've never left your home country, you may fairly assume that the way things are done there is the right way to do things, and perhaps the only way of which you are aware.
As you travel, you see that other cultures do the same things we do, but they do them differently. And yet it works for them. Bit by bit, you gain perspective, and your mind itself becomes more open to possibilities.
Imagine what a different world this would be, if all of us were able to visit and experience foreign cultures in our formative years.
What is ethical travel?
Fundamentally it's mindful travel: being aware of the impacts you have when you travel, then minimizing the negative impacts, and maximizing the positive ones. Once you think about it this way, it's pretty easy to shift your travels in an ethical direction.
Support local business by avoiding corporate hotels. Instead, stay at locally-owned small inns, or guest houses, or even AirBnB properties. Eat at family-run restaurants. Shop at independent stores. As Rick Steves says, when you travel, strive to become a temporary local. You'll have a much more authentic experience.
Any smiles you receive will be real, not paid for. And speaking of paying: conveniently, the locally-owned shops are not only more authentic, but also more affordable. And more memorable: a decade ago I stayed at a corporate hotel while en route to the Dominican Republic. It met my needs for shelter, but it was utterly forgettable.
On the other hand, today I still fondly reflect on my time spent a few days later at a tiny guesthouse on the remote north coast of the Dominican Republic. It was a unique spot, with a true sense of place, and an experience carefully created by a proud innkeeper.
A reality of modern life is that we don't always have the time to travel by ship or rail. Those modes of transit are both more romantic and more eco-friendly than air travel. Nonetheless, at Ethical Traveler we believe that all travel creates opportunity for broader perspective, and thus believe that even carbon-intensive air travel is justified.
We do recommend that you turn long flights into long trips. Rather than taking 3 long flights for 3 separate short vacations, take one flight for one extended trip. With luck, those who have to ask for time off will have enlightened employers, who respond well if we present our vacation requests with an eco-friendly frame of reference.
Visit Ethical Traveler for more travel chat from Michael.
Natasha | Mindful Feet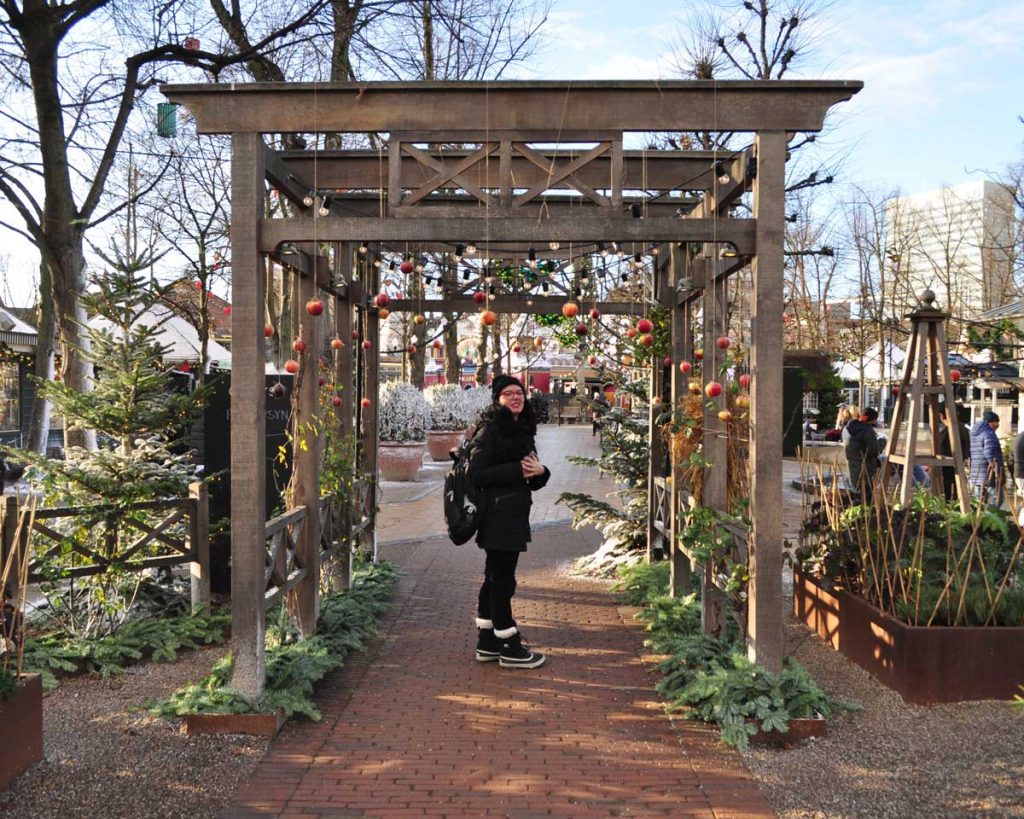 Responsible travel is about considering the impacts we will have on the communities we visit, and ourselves. It's more about opening yourself to experiencing something more authentic and respecting nature and the people we meet.
I'm this unique privileged position, where I move countries every 2 to 4 years. I get to experience the location as a tourist first and then more and more as a local. I see the cliches and top best things to do and then go deeper. As "short term tourists" we do not see the consequences of mass tourism, we are just 1 person, at this moment in time. But for the destination, we are one of many people who come to visit, use their resources, and hopefully also spend their money.
Our loved destinations changed so much to cater to an ever greater influx of tourists that completely separate the locals from visitors. Especially in Europe, where I'm based, tourist companies created this romanticized images, that are often quite removed from reality.
I started my blog to share some of my local experiences and also protect those of us, who want to travel differently, from all the greenwashing. It is not just the consumer that is changing, we also need different business models for tourist companies and better regulations in place. That is why I also sign and share petitions, write numerous emails, and ask questions, asking for better management and transparency. Travel can be a massive force for good.
An amazing example is Namibia, where they added protecting the natural habitat into their constitution. Travel organizations empower and educate their employees on climate issues and best practices, and the visitors get an experience of a lifetime. It's a win-win-win situation.
Visit mindfulfeet.com to read more about making positive choices.
Bret Love & Mary Gabbett | Green Global Travel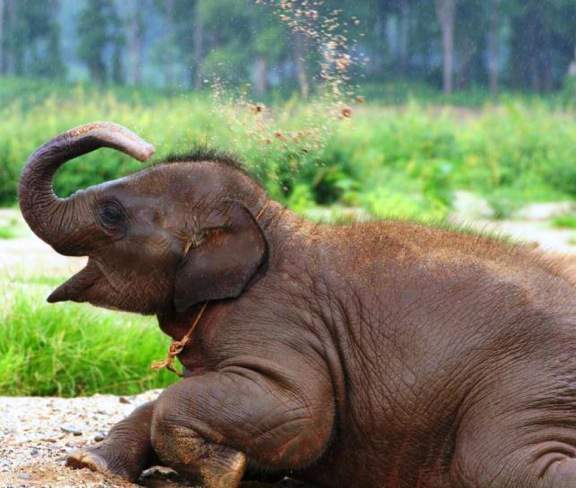 Image | Save Elephant Foundation

Places like Save Elephant Foundation are a perfect example of what sustainable travel means to us:
Owner Lek Chailert has created a sanctuary for Asia's oft-abused animals, allowing travellers to visit, volunteer, and learn about conservation in the process.
Sustainable travel is about immersing yourself in a country, and making sure a portion of the money you spend is used to conserve (rather than exploit) the indigenous nature/wildlife and culture.
The "eco" in ecotourism is 50% about helping the local ecosystems, and 50% about helping the local economy. And only by ensuring that we travel sustainably and responsibly can we ensure that this wondrous world of ours remains intact for many generations of travellers to come.
Visit Green Global Travel from more green travel chat from Bret & Mary.
Dani | Globetrotter Girls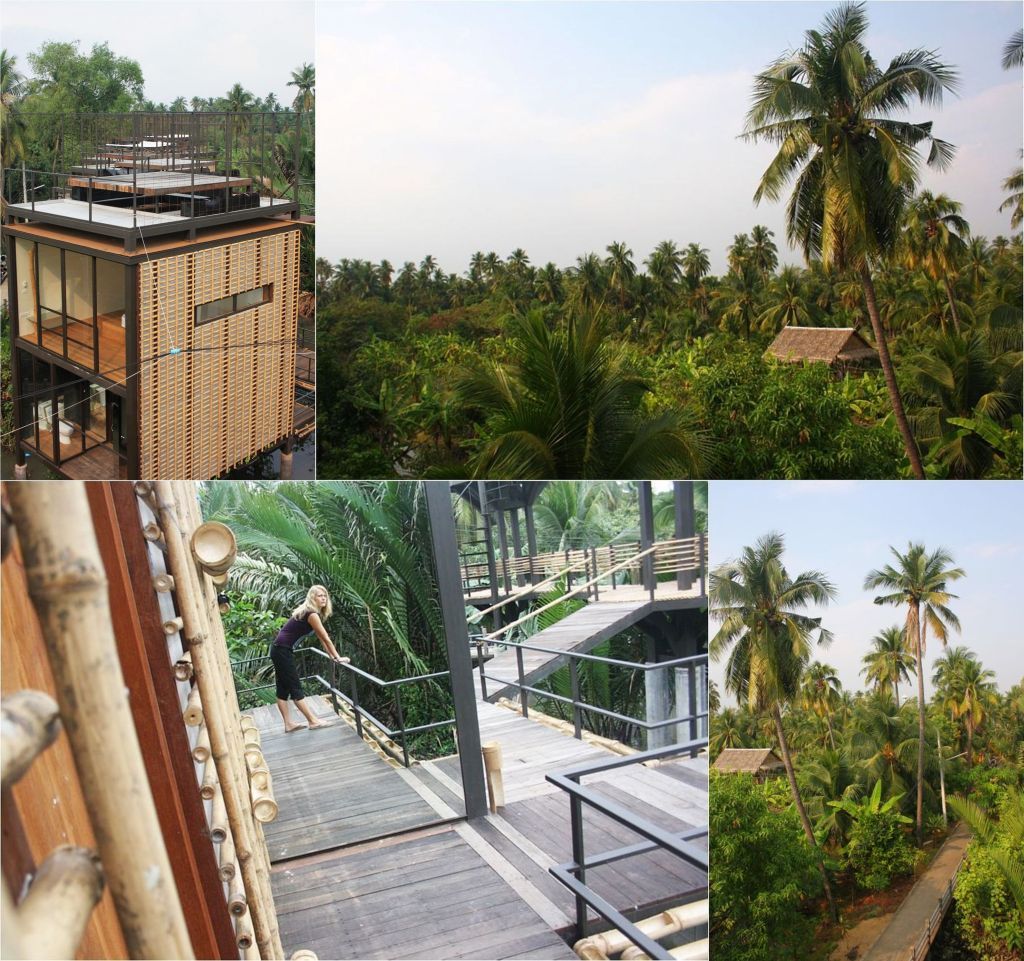 Image | Globetrotter Girls
Sustainable tourism means supporting local businesses wherever we travel, especially locally run guest houses or hotels.
By staying in locally-owned places, we use our purchasing power to guarantee that the money stays in the hands of the local economy, rather than going to a corporate office in another country.
Guest houses and small hotels are usually much more charming, anyway, and the owners are usually very proud to show off their country and culture as well. If the business has an environmentally-friendly angle, even better! We try to stay in eco-lodges and hotels that are 'green' as often as possible.
One very memorable experience was our stay in the Bangkok Tree House, a small family-run luxury eco-hotel in the Bang Nampheung neighborhood of Bangkok. Set on the banks of the Chao Phraya River, this carbon-neutral hotel works exclusively with local suppliers, recycles plastic bottles into flower pots around the property and helps to clean the river itself.
The rooms, or individual three-story 'tree houses', blend in naturally with their environment and give guests a glimpse into a completely different side of the usually hectic and noisy city of Bangkok, far away from traffic and smog, surrounded by palm trees, solitude and local villages instead.
As nomads who travel 365 days a year, we have a clear idea of how much waste can go into hotel stays which is why we are happy to see more and more hotel owners around the world incorporating green policies into their business.
Sustainable tourism is not just about supporting the local economy, but the local environment as well and that is why we would always be more likely to support a hotel or tour company that cares about their environmental impact, tries to reduce their carbon footprint and/or gives back to the local community.
Visit Globetrotter Girls for more savvy female travel tips from Dani & Jess.
Ed Hewitt | Bangkok to Birmingham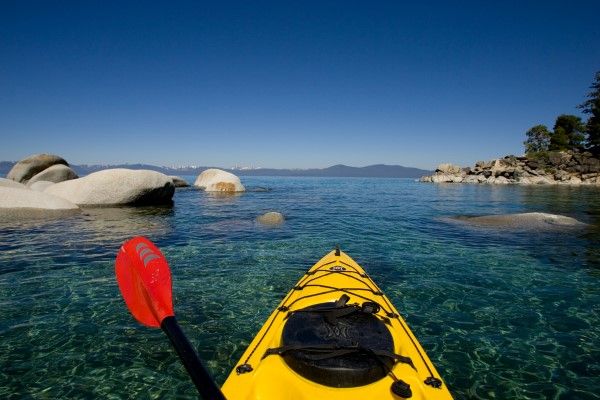 Image | Arsenikk
On my recent travels I reached a sad conclusion.
I no longer know what 'sustainable travel' means. I came to this conclusion having set out to investigate 'sustainability issues' on an overland trip from Bangkok to Birmingham. In Laos my particular point of investigation was 'sustainable' travel.
The basic issue I have with the phrase 'sustainable travel' is precisely the question you asked me: What does it mean to you? One person's 'sustainable' is another person's 'unsustainable'. This may make for an interesting academic debate, but its very unhelpful when it actually comes to implementing the intent of the phrase.
I'm sure lots of people will talk about 'sustainable' travel as 'treading lightly, respecting local cultures and generating future employment for local people'. All very noble things – and what I would certainly advocate as an avid traveller.
But is 'sustainable' the right word to describe it? The Oxford English dictionary definition of the word sustainable is actually 'something which can be maintained at a certain rate'. It makes no value judgement as to whether this is good, bad, fast, slow, respectful or not.
Indeed you could easily argue in this sense that 18-30 holidays to Greece are 'sustainable'. They maintain their rate every year. No reason why this can't continue into the future.
It also came to bug me that the word 'sustainable' has been hijacked by so many in the tourist industry as just another marketing gimmick. The same thing for 'green' and 'eco', which often seem to be used interchangeably in the tourist industry.
It's very easy to put one of these words on a glossy brochure. But what do they actually mean in practice?
I think there is a resolution, however.
First I think we need to choose one word, and settle on a definition which really reflects what we are trying to achieve with all this. Personally I think 'responsible' is the most appropriate.
I like UNESCO's 'tourism which respects both local people and the traveller, cultural heritage and the environment' (which ironically is currently their definition of 'sustainable' tourism).
Then its about setting agreed guidelines as to what exactly it is and what it isn't. That way you will really be able to measure really just how 'responsible' your trip really is, rather than just glibly saying it. Ideally this needs to be applied to local tour operators too, rather than just the big international ones.
Visit Bangkok 2 Birmingham for more ethical travel chat with Ed.
Linda McCormick | Eco Traveller Guide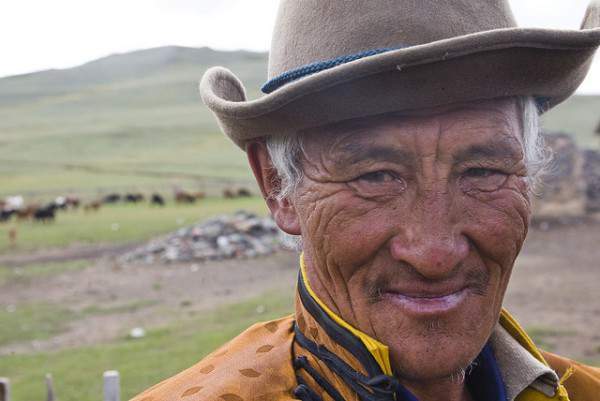 Image | Eskinder Debebe
Like so many things in life, I believe sustainable travel is about moderation.
It's about finding the right balance between satisfying your curiosity for new people, places and cultures with your environmental and social impact. Taking time to think about how you may have a negative impact when travelling ensures your visit will only be positive.
Before I travel, I thoroughly research my destination.
I like to know about its history and culture, about the regions most treasured landmarks and artefacts. I will always seek out lesser-known areas, often finding a few secret spots and no matter where I go, I carry a trusty phrase-book, and use it – much to the hilarity of locals!
I like to stay in apartments rather than hotels, chat to the neighbours, eat where locals do, shop where they do and spend my money where I know it will make a difference.
It's important to me to delve a little deeper, no matter how short the visit. Close the guidebook, lose yourself and find out what makes the place tick, that's when you'll discover the true identity of a destination, their culture and environment.
Visit Eco Traveller Guide from more eco travel chat from Linda.
Kirstie Pelling | The Family Adventure Project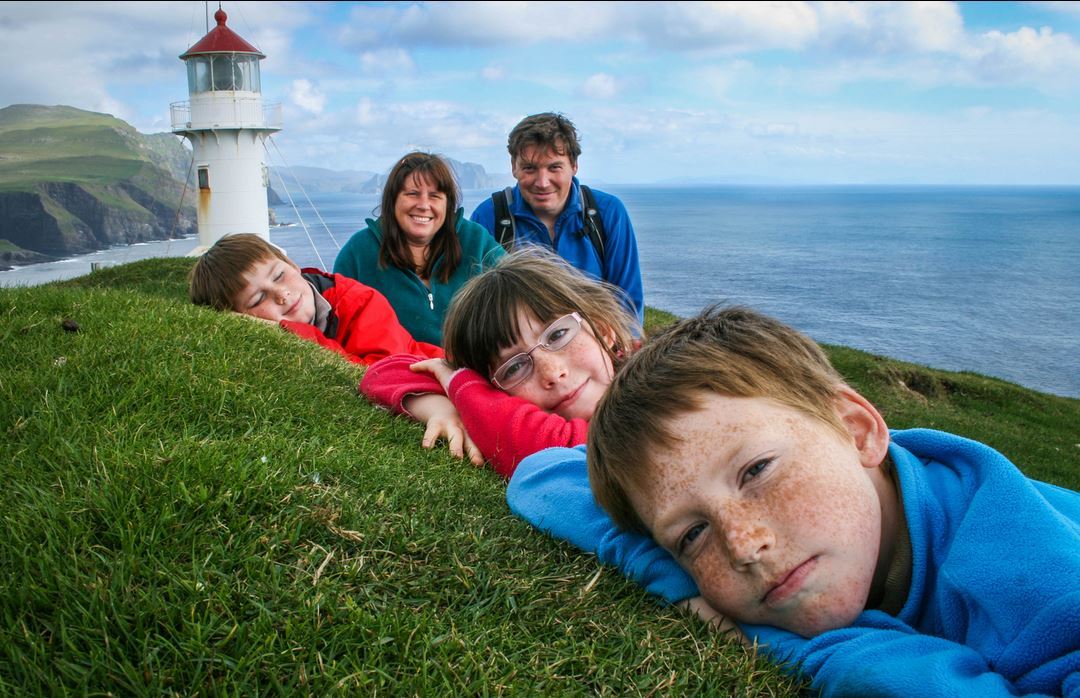 Image | Stuart Wickes
Sustainable Travel is important to us and we try ensure our values don't get lost in all the excitement of visiting new places and exploring the world together.
Every year we plan one expedition; usually seven weeks long, that involves some element of human powered travel. In the past this has included biking across Europe from Amsterdam to Venice, pedalling from Land's End to John o' Groats, and cycling the Camino de Santiago.
This summer we hope to cycle Ireland's Wild Atlantic Way; a new route on the West coast being billed as the longest, wildest coastal driving route in the world. Each year the game changes as the children grow and are able to tackle different distances and terrains.
We like to add in shorter sustainable journeys from our own back door. Last Christmas we hiked across Cumbria, where we live. We also try to keep our air miles down which has resulted in some interesting car and ferry journeys to the Baltics, the Balkans and Iceland.
Visit The Family Adventure Project for more family travel tales from Kirstie & Stuart.
Tammy Lowe | Tammy & Chris on the move
Image | Tamara Lowe
I try to be a responsible traveller when I can, which to me means using travel companies that are eco friendly, are locally owned and employ local people.
As a traveller I would like to contribute to local economies as much as I can, so I rarely choose big international travel operators for my travels.
There are thousands of tour companies out there and sadly some of them exploit local people and their desperation caused by poverty. A lot of local people often haven't got the knowledge that throwing plastic bottles in the jungle can kill wildlife and plants or that the extensive use of tourist river boats is polluting the rivers for example.
A good eco friendly tour operator should ensure that local people get educated about environmental issues caused by tourism and how to avoid environmental damage and pollution. I think it is important that the environment of the locals gets preserved as much as possible for future generations.
When tourism gets introduced to local communities there are also bound to be social and cultural impacts on these communities. As a tourist I try and support promoting cultural exchange such as home stays that preserve local traditions, and I always ask myself if my actions will be sensitive to the impact on local host communities.
To me tourism should not be a one way street where only travellers get something out of their vacation. Both the traveller and local people should mutually benefit from tourism.
Visit Tammy & Chris On The Move for more couples travel tales from Tammy & Chris.
✈ ✈ ✈
What does sustainable travel mean to you? Share your comments with me below.