Updated March 2019
Travel. Whether by plane, train, or auto mobile, the act of exploring the world requires some preparation. Especially when it comes to choosing which of your worldly possessions you'll carry with you on your journey.
From hiking boots and waterproofs, to high heels and caftans, your packing list will vary depending on travel style and chosen itinerary. However you should always make room in you backpack for a few travel essentials designed to help you make the most of your adventures.
Here's my pick of 79 gap year essentials for backpackers who love adventure.
Essential documents for gap year travel
Before you leave home set yourself up with a cloud storage solution and take copies of all your important travel and identification documents.
Make sure you know the password and can log into the folder from any device in case yours are stolen as this can help you if you find yourself in a worst case scenario situation.
Passport and visas
Vaccination certificates – in some cases the original document is required so check this with your GP.
Travel insurance policy – really take some time to research which policy offers the best coverage.
Download the app of your flight provider and download your boarding pass
Booking confirmation for any trips/accommodation etc – remember to screen shot the booking reference in case you can't get connected to wifi when you land
Driver's licence
Credit and debit cards – travel with as few cards as possible to reduce the headache if you have your bag stolen
Cash in local currency or if you're travelling to multipule destinations take some US dollars
From the EU? Get a European health card
Citizens of the UK, or travellers with EEA, EU, or Swiss nationality should consider the benefits of applying for a European Health Insurance Card when backpacking through Europe.
Card holders will be eligible for medical treatment in most countries within the European Union (EU) and the card can also can be used within Switzerland free of charge. However note that the card is not an alternative to travel insurance.
Find out more here: https://www.europeanhealthinsurancecard.org.uk
Luggage and packs for gap year travel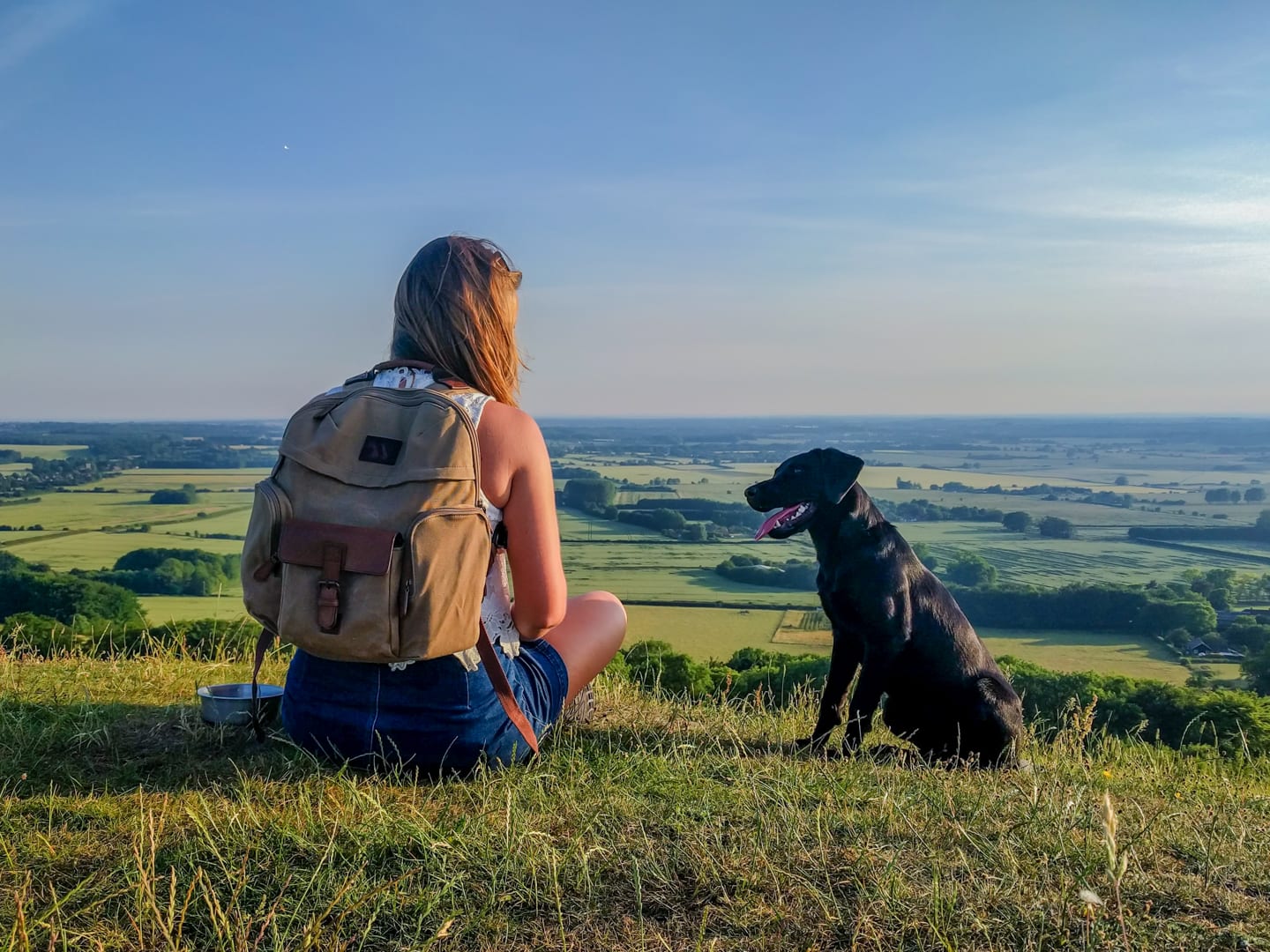 A sturdy, supportive, backpack like this 65l pack by Osprey is essential for gap year travel, however when you're not in transit you'll likely want a stylish, yet understated day pack to carry your day-trip essentials like tablet, beachwear, camera, and snacks. I recently tested out the Casual Backpack by Machir and rated it 4 out of 5 stars for its combination of classic design and durability.
A waterproof cover
A waterproof liner (some people think this is only necessary if your backpack is going to be exposed to the elements for a long period of time, for example during a hiking trip, however if you are planning to travel through the tropics, or on public transport this is a worthwhile addition to your list)
Travel document wallet
Plastic bags for dirty shoes or to separate your dirty laundry, it's worth while taking a few along just in case
Vacuum bags to store really compact items such as clothing or sleeping bags
Gap year travel absolute essentials
Along with the general items you'll find on any other packing list post here are my suggestions (based on seven years of long-term travel) for gear that will make your life easier, or just a little bit more enjoyable when out on the road.
A FLAT PACK WATER BOTTLE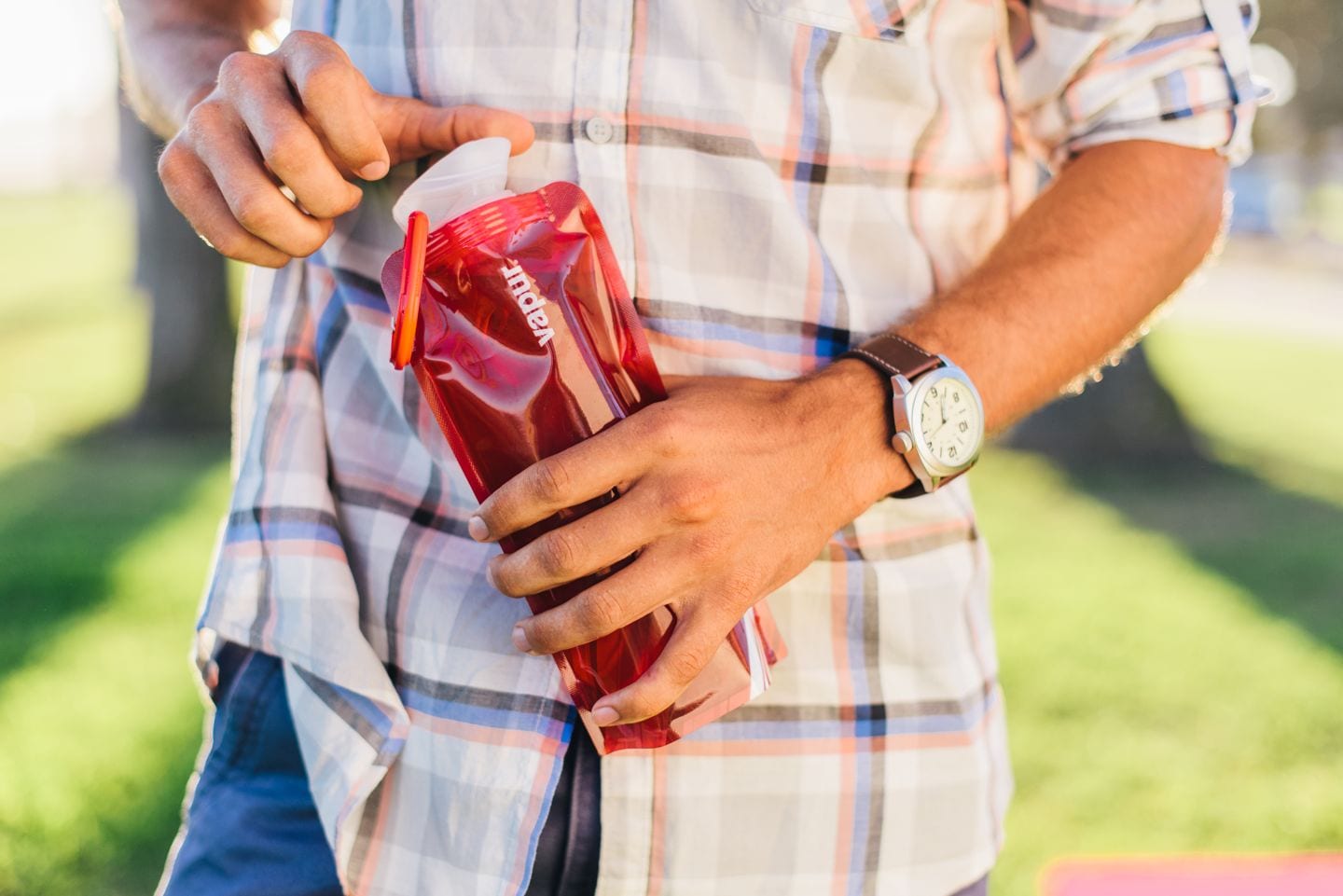 Staying hydrated when you travel can reduce the symptoms of jet lag and help to keep you feel fit and healthy on the road, so I highly recommend taking a water bottle along for the ride.
Negate the often exorbitant prices of bottled water at airports and tourist hot spots, and carry your own flat pack bottle from the vibrant Vapur series. You'll find that most restaurants and bars will oblige when you ask them to fill your bottle with tap water. Save money and stay hydrated.
PERSONALISED PRINTED T-SHIRTS
Whether you're travelling solo, with a friend, or as a group, getting personalised printed t-shirts detailing your travel buddies and your route is a fun way to commemorate your adventure, and a stylish addition to your travel wardrobe.
STYLISH SUNGLASSES FROM SOLBOU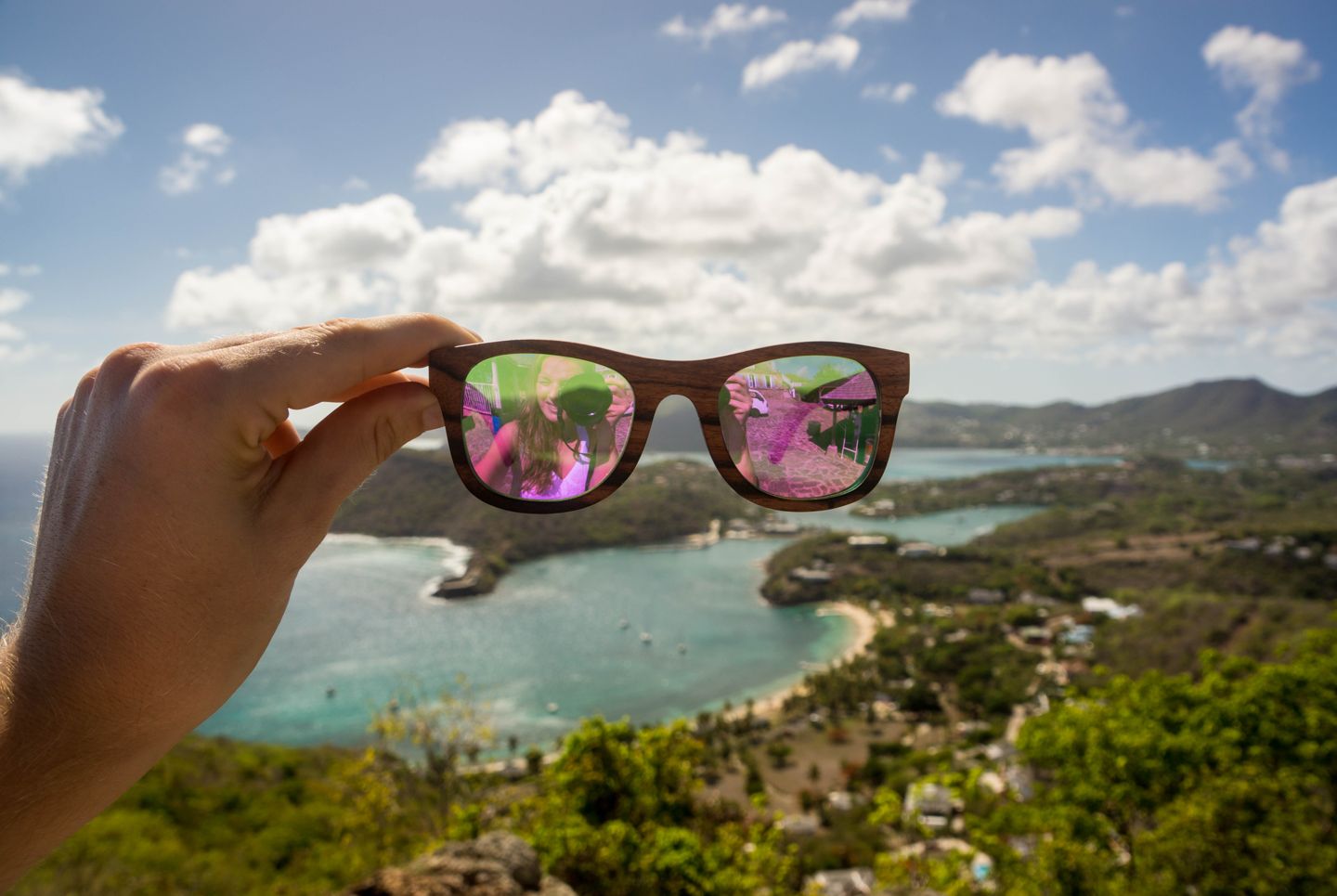 Let's get real for a moment. Health insurance and neck support are both great additions to your list of travel essentials, but for EPIC travel selfies you're going to need a pair of stylish frames that stand out from the crowd.
I recently purchased these awesome Pink Ledbury frames by Finaly and Co from Solbou, the premium sunglasses boutique and I've had great fun playing about with inventive ways to selfie whilst exploring the Caribbean island of Antigua!
Get 10% off your order at Solbou.com with discount code WLUK10
A TRTL TRAVEL PILLOW
Long haul flights are a killer, especially if like me you travel in economy where (depending on the airline you fly with), leg room is somewhat restricted and it's almost impossible to get comfy enough to drift off.
Having spent my fair share of hours in the air trying to constrict myself into various yoga-esq positions in search of the optimum position to snooze, I can tell that catching a few Zzzzzzz at 35,000ft is not fun. So imagine my elation when I discovered the Trtl Pillow (pronounced as turtle). This ergonomic sleep scarf props up your neck and makes getting comfy whilst sitting up easy as pie.
Grab one of these and snooze on the go with ease. Whether delayed at the airport, waiting for a train, or travelling on a bus, the neck support offered by this product will have you catching flies in no time, allowing you to arrive at your destination refreshed and ready for the adventures ahead.
Yes that is a pic of me catching flies en route to Antigua. Looks like the Trtl Nap Scarf was a success!
A MINI RIG SPEAKER SET
Yes quick dry clothes are advisable if you don't want to be spending hours doing laundry, and no you probably don't need more than two pairs of shoes. But hey, have you considered how you're going to rack out some beats when you're in the party mood whilst exploring rural Costa Rica?
Get yourself a mini rig. These rechargeable speakers project sound with incredible volume and clarity, and pack neatly into your backpack. Sacrifice that extra pair of shorts to make space for this speaker, trust me it'll be worth it.
CLEVER TRAVEL CLOTHING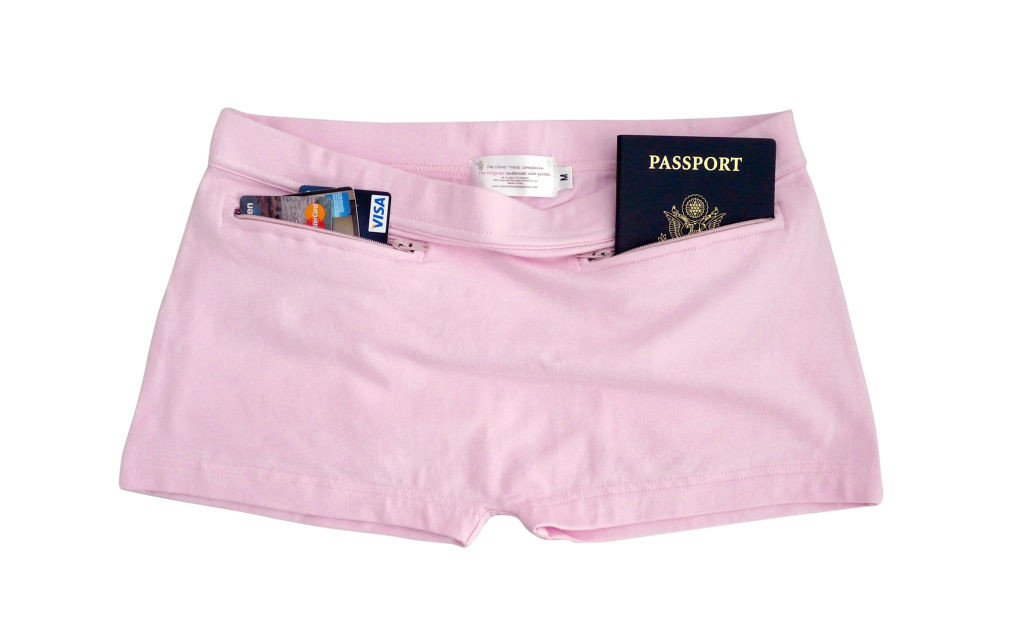 If like me the idea of losing your passport on the road sends you into fits of hysteria, consider packing a pair of Clever Travel Companion briefs and store your passport on your person when you're on the go.
In certain parts of the world backpackers stand out like a sore thumb and can be the target of opportunistic theft. Keep your passport and some emergency cash or a credit card in the hidden pockets of these briefs, and in the event that you're separated from your belongings you'll not be without the bare essentials you need to get home.
A GPS APP FOR YOUR SMART PHONE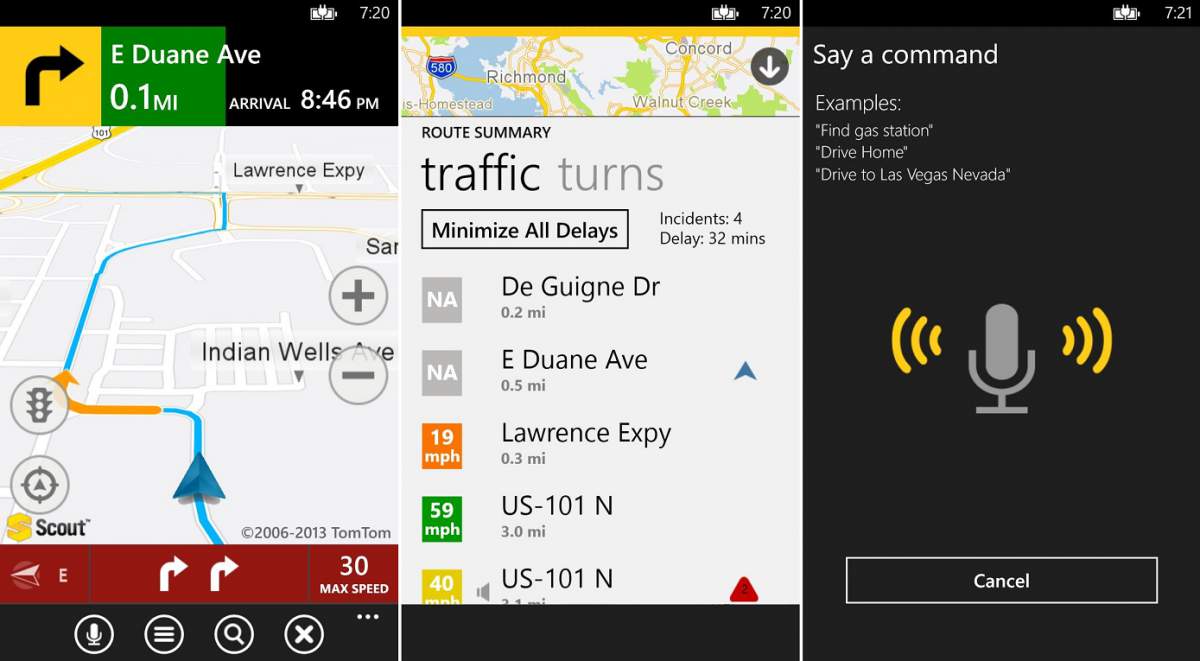 Having the ability to pinpoint your location can take the stress out of travel.
When you fly into an unfamiliar destination and you need to get from A to B, open up an app like Garmin, Waze, or Scout GPS and get your bearings within seconds.
A SCRUBBA WASH BAG
Weighing less than 145g (5 oz.), the Scrubba wash bag is the lightest and most compact "washing machine" in the world. It also transforms into a handy day pack!
So if you're hoping to travel light and are concerned that you won't have enough outfits to last you from one wash to the next, this travel product is a must.
Check out this helpful guide to packing travel accessories for more inspiration.
Health and well being essentials for gap year travel
Prescribed medication (if any)
Insect repellent
Sun protection and after sun
Lip balm to protect against the sun
Malaria tablets if required
Sleeping bag liner for use in hostels – to reduce the risk of bites from bed bugs
If you have the space, pack up a small First Aid Kit with the following items:
Waterproof plasters
Antiseptic cream
Antihistamine cream
Paracetamol
Small nail scissors
Anti-diarrhoea pills
Re-hydration sachets to use after diarrhoea / sickness
Sterile needle pack
Gap year clothing suggestions for male and female travellers
Your clothing choices will be dictated by your itinerary but I would advise you to be smart about the items you choose to pack.
Remember, you can always pick up new items on the road, or swap with other travellers when you get to new climates. Here are a few essential clothes items to take with you:
T-shirts / vest tops
Long sleeved tops
Fleece
Trousers
Shorts / skirts
Waterproof jacket
Swimwear
Sarong
Underwear and socks
Something to wear in bed
Sun hat
Trainers/flip-flops
Hiking boots
Toiletries and stuff for boys and girls
Wash bag (ideally one that you can hang on a hook)
Shampoo
Shower gel
Razors
Toothbrush and toothpaste
Hairbrush / comb
Travel wipes, handy for freshening up especially if you have to go without a shower for a few days
Antiseptic hand gel
Toilet tissue – you can buy handy compacted ones
Flip-flops for when you just don't want to put your bare feet in a shower!
Depending on your gender and personal preference you may need:
Condoms
Tampons / sanitary towels / mooncup
Contraception
Small mirror
Make up
Tweezers – also handy to have in some first aid situations and are included in some kits
Nail scissors/emery board
Hair conditioner or conditioning oil
Gap year essentials you probably haven't thought about packing
Electric plug adaptor/voltage adapters with USB charger (see country descriptions) – it is vital to buy these before you leave the UK, as it may be difficult to locate UK compatible adapters once abroad
Torch / head torch
Playing cards
Parachute hammock – great for travel through tropical regions but make sure you use a mosquito net if sleeping outside
Duct tape (useful for mending rucksacks, covering holes in mosquito nets and for sticking up the nets)
Details of how you can claim compensation for delayed flights
Universal sink plug
Pegless clothes line with hooks not suckers – suckers are never strong enough to hold up your wet washing
Ear plugs (a blessing in communal sleeping areas!)
Eye mask – I find this helps me sleep on buses and planes
Think you need more travel tips and advice to help you plan your trip? Here's a guide to 105 travel tips every solo wanderluster must know.
INSPIRED? PIN THESE TO YOUR TRAVEL PINTEREST BOARDS ↓
Check out this free tool that offers tips and advice on everything you'll need for each destination on your itinerary.
✈ ✈ ✈
Packing your backpack right now and have something to add to our list of things that you can't live without on your gap year?
Share your recommendations below!