This article covers everything you need to know if you're planning to book accommodation on St Mary's. It also forms part of my comprehensive series of Isles of Scilly travel guides.
Encompassing an area of less than 2.5 square miles St Mary's has an intimate atmosphere that exudes small island life yet has the highest population in the archipelago, (just 1,723 out of a total population for Scilly of 2,203).
The gateway to the Isles of Scilly, (Skybus flights, the Scillonion ferry, and ferries to the four other islands all depart from Hugh Town) it's a great place for first timers to base themselves as it has most conveniences you'd expect from a holiday destination.
Planning a multi-island itinerary? Check out my 7 day Isles of Scilly itinerary and make the most of your stay,
My stay in the Isles of Scilly was sponsored; this article has been published in partnership with Isles of Scilly Travel. All opinions expressed are my own.
Getting around on St Mary's
I had accommodation on St Mary's for the duration of my visit. Checking into Longstone Lodge, which sits in the middle of the island, I was able to walk the two kilometres into Hugh Town each day and pick up a ferry to any of the four neighbouring island with ease.
If you decide to stay somewhere a little further north than Longstone Lodge I'd recommend hiring an electric golf cart from The Scilly Cart Co, or hiring a bike from St Mary's Bike Hire for the duration of your stay,
There are some truly beautiful stretches of coastline to explore on foot,and plenty of points of interest along most of the main island roads with ample places to refuel if you fancy planning your own island tour.
Have a look at my island guide for insight into things to see and do on St Mary's.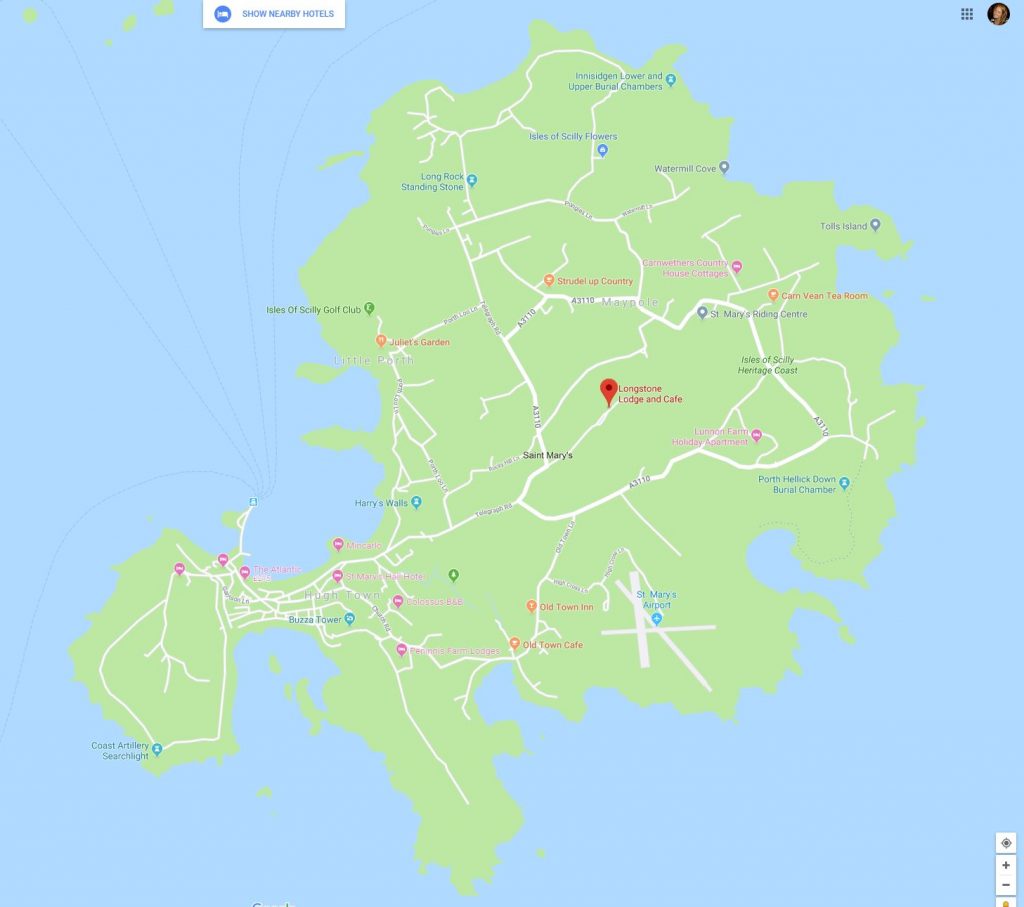 Things you should note about St Mary's
Most shops take credit and debit cards however smaller businesses only take cash. There are cash machines in Hugh Town however they have been known to run out during busy periods. When this happened to me, I got cash-back on a purchase from the Coop.
There's only one supermarket on the island, the Coop store, so if you're self-catering opt for simple meals as exotic ingredients are not available.
All the islands are largely pedestrianised so unless you have trouble walking short distances you won't need to hire a car to get between your accommodation and Hugh Town. In fact, you couldn't even if you wanted to. There are only bikes and electric golf carts for rent on St Mary's, but if you'd rather not commit to renting for your entire stay you can book taxis and use the community bus service.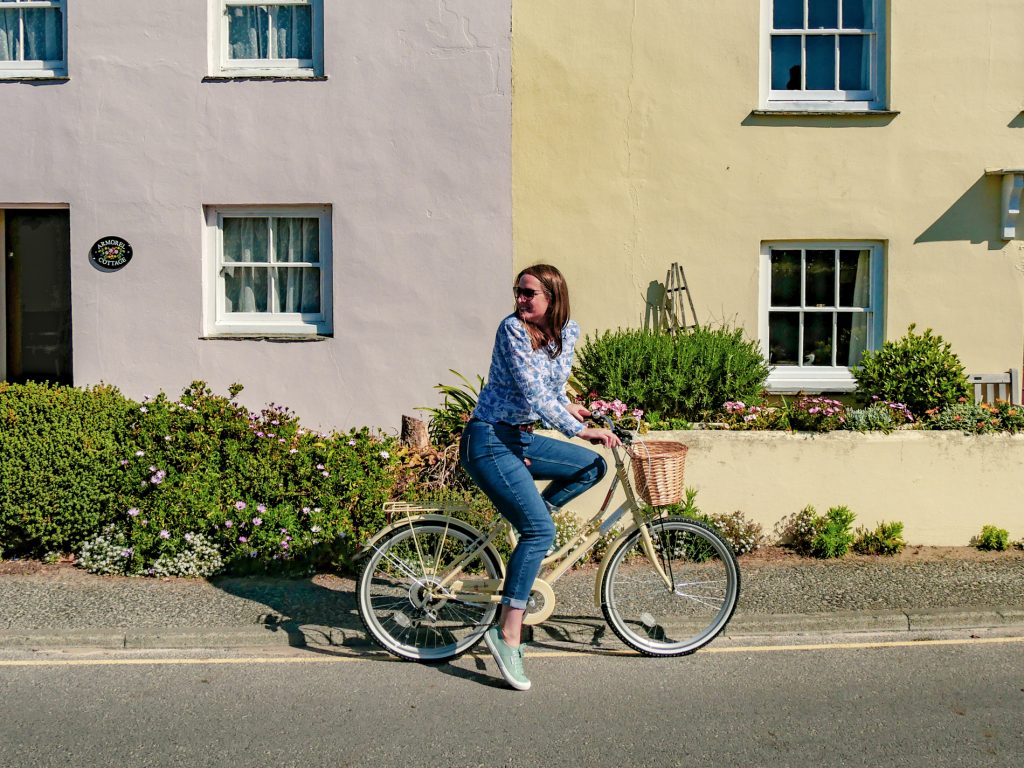 If you're planning to use the St Mary's Boatman, St Agnes Boating, Tresco Boat Services or smaller independent ferry operators to take day trips to the other islands, you'll need to be in Hugh Town for 9:45am to catch the main morning services which departs between 10 and 10:30am. Don't hang around in town though as there are usually long queues at the dock. There are also 8am services to some islands on some days but I found the 10am sailing offered plenty of opportunity to explore before the last return service.
If you want to travel between two off-islands (any island that isn't St Mary's) you'll have to go via St Mary's.
Ferry times change daily (depending on the tides and weather) and are written up each morning on a blackboard in Hugh Town. There are usually a minimum of two morning and two afternoon departures from each island and if one ferry fills up another one will take the remaining passengers so don't panic!
You don't have to buy ferry tickets at the little hut on the dock, you can pay by cash on the boat. This saves queuing up twice (once at the hut and then again to get on the ferry).
Recommended self-catered accommodation on St Mary's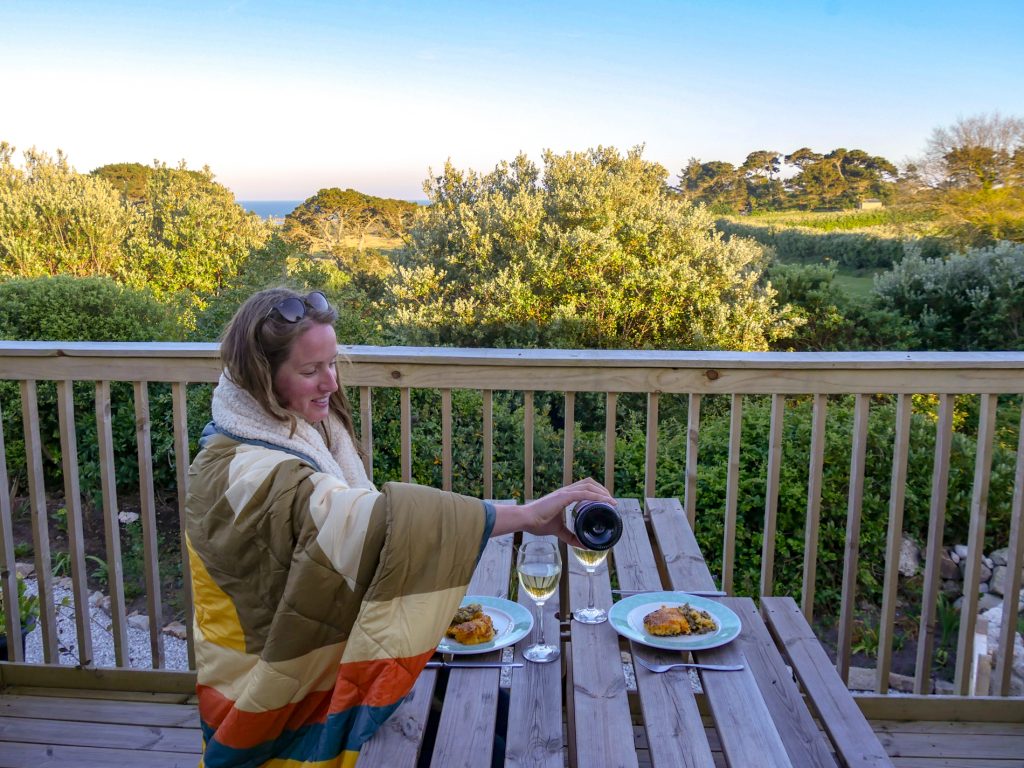 There are a wealth of hotel. B&B, self catered, and camping accommodation options on St Mary's. The options below are those that I've visited myself and am happy to recommend.
For additional accommodation options check visitislesofscilly.com, TripAdvisor, and Airbnb.
Longstone Lodge – ££
My chosen pad for my week on the islands, Longstone Lodge is ideal for budget conscious travellers who are looking for a clean and comfortable place to stay. My room was modern and cosy but to be honest with you, I hardly spent any time in there as I was out exploring for most of the day: If you're looking for value for money Longstone Lodge won't disappoint.
The on-site café serves up excellent snacks and lunches, and if you don't fancy cooking in the evening there are homemade meals available in the freezer by reception. Find out more at www.longstonecafe.co.uk
Peninnis Farm Lodges – £££
Bespoke hand built wooden lodges in the grounds of working livestock farm, each lodge sleeps 5 guests in 2 bedrooms (a double bedroom with king size bed and a bunk bed room with a fold out single bed).
They also feature a fully equipped kitchen, open plan lounge diner and shower room with all mod cons. Visit www.peninnisfarmlodges.co.uk for more information.
Duchy of Cornwall Cottages – ££££
If you've got some cash to splash you could consider checking into a historic property owned by the Duchy Estate. Actually, quite a lot of the land on the islands is owned by HRH the Prince of Wales and leased to the residents so it's likely you'll end up having a right royal time wherever you stay!
If you're curious to find out more visit www.duchyofcornwallholidaycottages.co.uk
My favourite things to see and do on St Mary's
There are a wealth of hiking and cycling trails on the island, all of which lead to scenic views. Here are my suggestions for your St Mary's itinerary:
St Mary's Bike Hire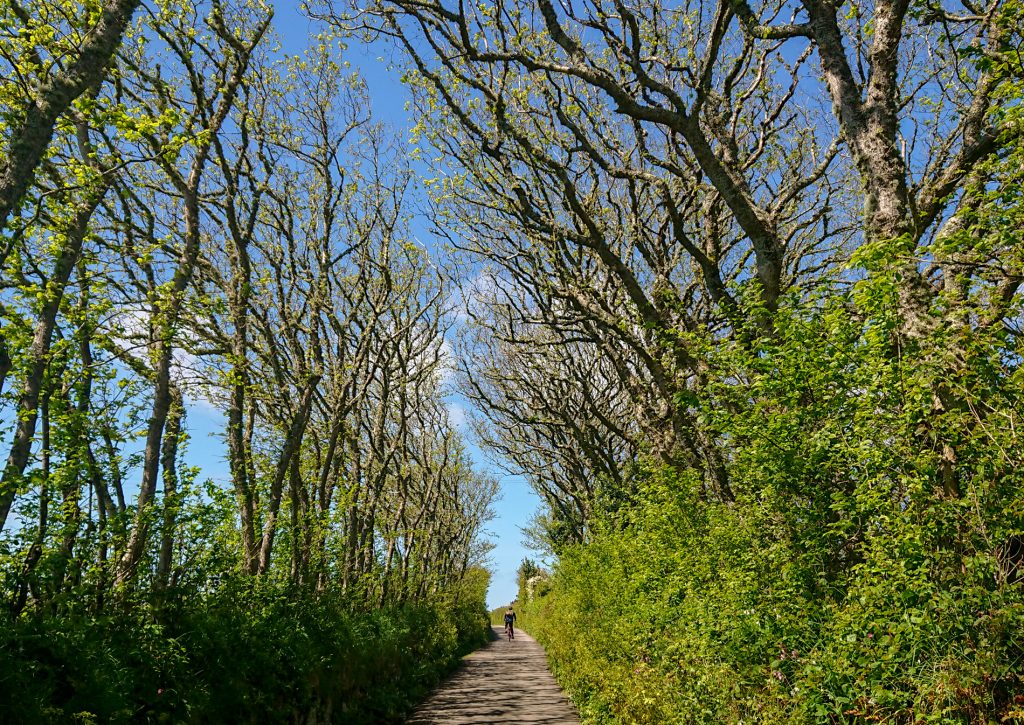 A: 9 The Strand, St Mary's TR21 0PS
T: 07796 638506
Hire a bike and circumnavigate the island under your own steam. I think this was quite possibly the best thing I did on St Mary's. Day hire is just £13.50 and you can spend your time discovering the island's beaches and artisan produce.
Here are a few of the pictures I took when cycling around St Mary's.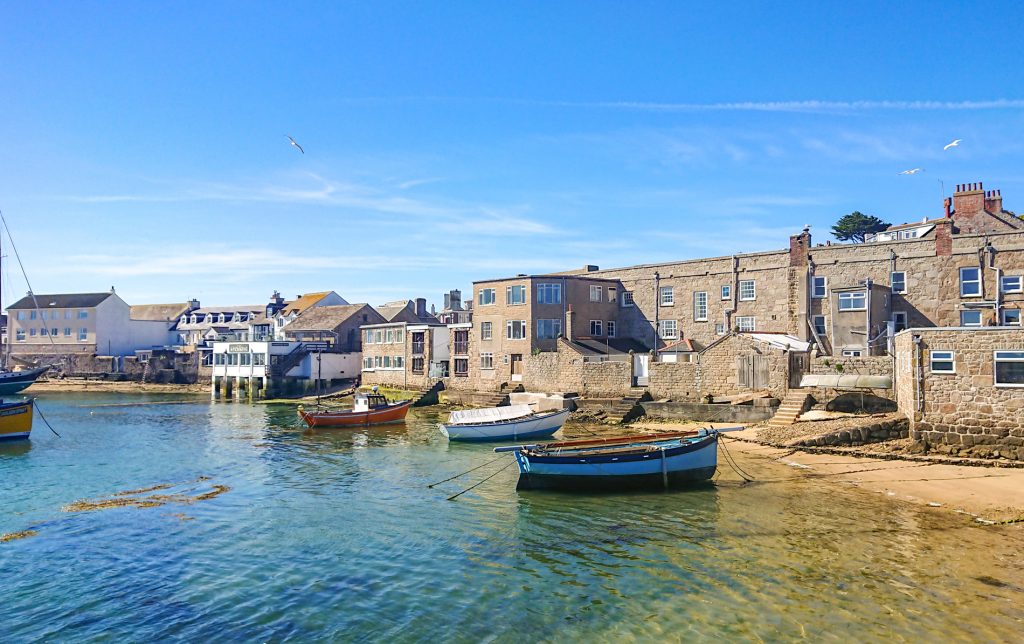 The Sailing Centre
A: Porthmellon, St Marys, TR21 0NE
T: 01720 422060
A: Ravensporth Base, Tresco (July & August Only)
T: 01720 424919
On the day I was booked in to go kayaking the winds picked up and whipped the ocean into a sea of white peaks so unfortunately, I didn't get to see the coastline of St Mary's up close from the water. Hopefully you will, so many people have told me how much they enjoyed their watersports adventure with The Sailing Centre.
Scilly Spirit Gin School
A: Old Town, St Mary's TR21 0NN
T: 01720 422400
A new addition to the varied list of activities on St Mary's Scilly Spirit is the island's first gin distillery and they also run a gin school! The perfect rainy day activity, or any day for that matter, owners Hilary and Art will guide you through the process of blending your own gin.
They've even got the facilities for you to design and print your own label! Regardless of whether you create your own make sure you sample their signature blend, it's so good I bought two bottles to take home.
The Garrison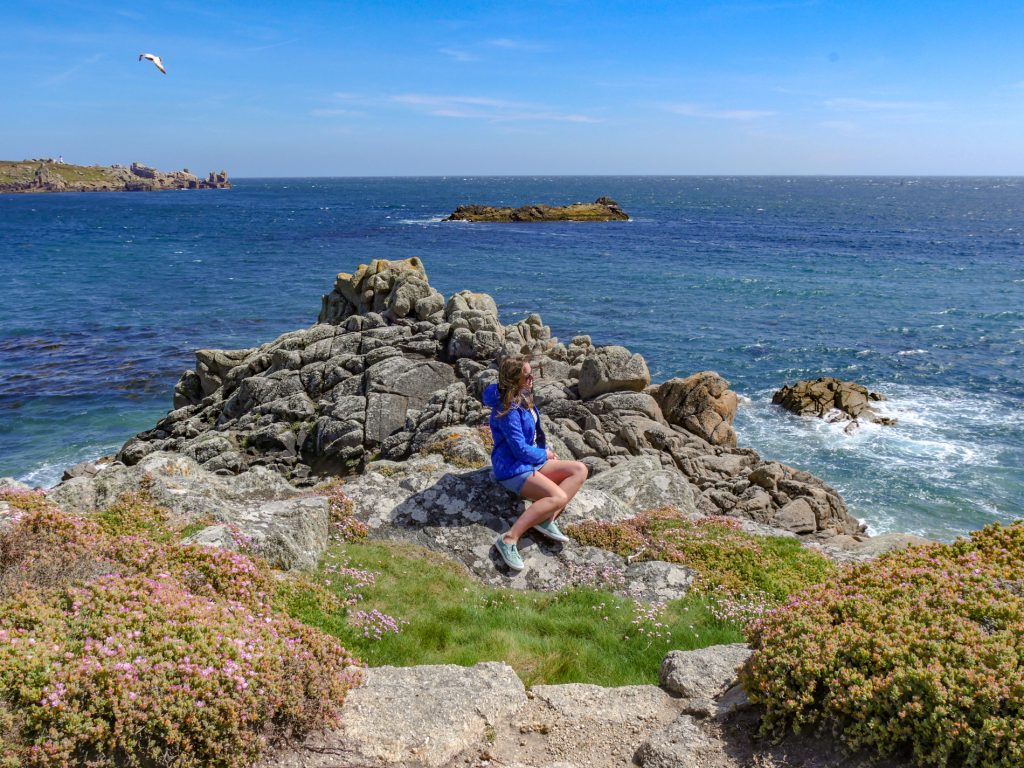 A: St. Mary's TR21 0PP
With a history that spans 350 years, the defences of the Garrison on St Mary's, Isles of Scilly, form one of the most remarkable and impressive coastal defence systems in England. Wander round the garrison walls and soak in the views of island's Tresco and Samson's windswept coastline.
Holy Vale Vineyard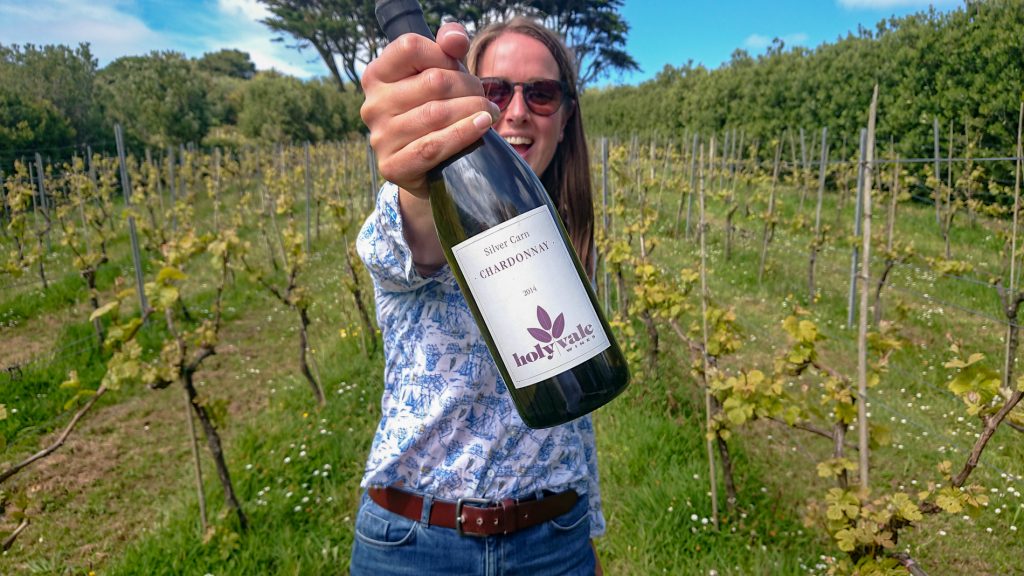 Holy Vale, St Marys, TR21 0NT
T: 01720 422431
Situated in the tranquil and beautiful Holy Vale on the Nature Trail at the heart of St. Mary's, the cellar door is well worth visiting. Wine tastings are available weekdays 12-16:30pm.
Gig racing
From April-September you can watch the weekly gig races between the islands. The races are held around 20:00 with the ladies competing on Wednesday and the men on Friday. Keep an eye on the boat boards for evening trips to follow the races.
Where to eat on St Mary's
Offering the ultimate in farm-to-fork, nowhere else in the UK can you find so many local producers all supplying local cafes and restaurants within just a few miles. The choice is vast; here are a few of my favourites:
Miller's
A: The Parade, Hugh Town, TR21 0LP
Delicious soft-serve Cornish ice cream with a sprinkles counter to die for.
The Atlantic
A: Hugh St, Hugh Town, TR21 0PL
T: 01720 422417
The perfect spot for a pint of Cornish cider, this beach-front pub has balconies that look out over Hugh Town Bay.
The Beach ( my favourite place to eat)
A: Porthmellon Beach, TR21 0JY
In my Tripadvisor review I gave five stars all round for this BBQ surf and turf restaurant which serves fresh island fayre in an upmarket beach shack. The grilled lobster is a must as are their mussels, and their cocktail list, which includes a few specials that change weekly, is excellent. Highly recommended for supper as the sunset views over the water are some of the best I've ever seen.
Longstone Lodge Café
A: St Mary's, TR21 0NW
A quiet hideaway serving fresh, natural, homemade lunches and afternoon teas. The ideal drop-in point on a self-directed cycle tour of the island.
The Bishop & Wolf
A: Hugh St, Hugh Town, TR21 0LL
T: 01720 422771
Grab a takeaway stone baked pizza, they're seriously good, and sit in their beer garden or take it down to the beach.
Juliet's Garden
A: Seaways/Porthlow, TR21 0NF
T: 01720 422228
Head here for breathtakingly beautiful views over Hugh Town. Juliet's sits high on a hill overlooking the bay and serves up local delicacies, lunches, and dinner.
If you've spent time on St Mary's and have something to add to my guide, leave a comment below and I'll add your suggestion to help other people planning a trip to the Isles of Scilly!
INSPIRED? PIN THIS POST TO YOUR TRAVEL PINTEREST BOARDS NOW!