This 7 day Isles of Scilly itinerary is part of my comprehensive Isles of Scilly travel series. If you're looking for Scilly accommodation recommendations and activity reviews check out my series of Isles of Scilly travel guides.
The Isles of Scilly is an archipelago of Eden-like beauty. Sitting just 28 miles from the coast of Cornwall their unique sub-tropical micro climate has cultivated a landscape that would look just as at home in the waters of the Caribbean as it does on the fringe of the British Channel. Life here hasn't changed much in decades, there are no traffic lights, no motorways, and no fast food chains, better still, you don't need a passport to travel here.
My stay in the Isles of Scilly was sponsored; this article has been published in partnership with Isles of Scilly Travel. All opinions expressed are my own.
Sound heavenly? Having spent a week exploring the islands myself I can highly recommend the destination for active travellers who love adventure. This post outlines the itinerary I put together for my stay; want to follow in my footsteps? Keep reading.
If you're planning an Isles of Scilly itinerary check out my other Scilly travel guides below and feel free to get in touch via my contact page if you can't find the information you're looking for.
Day 1 – Getting to the Isles of Scilly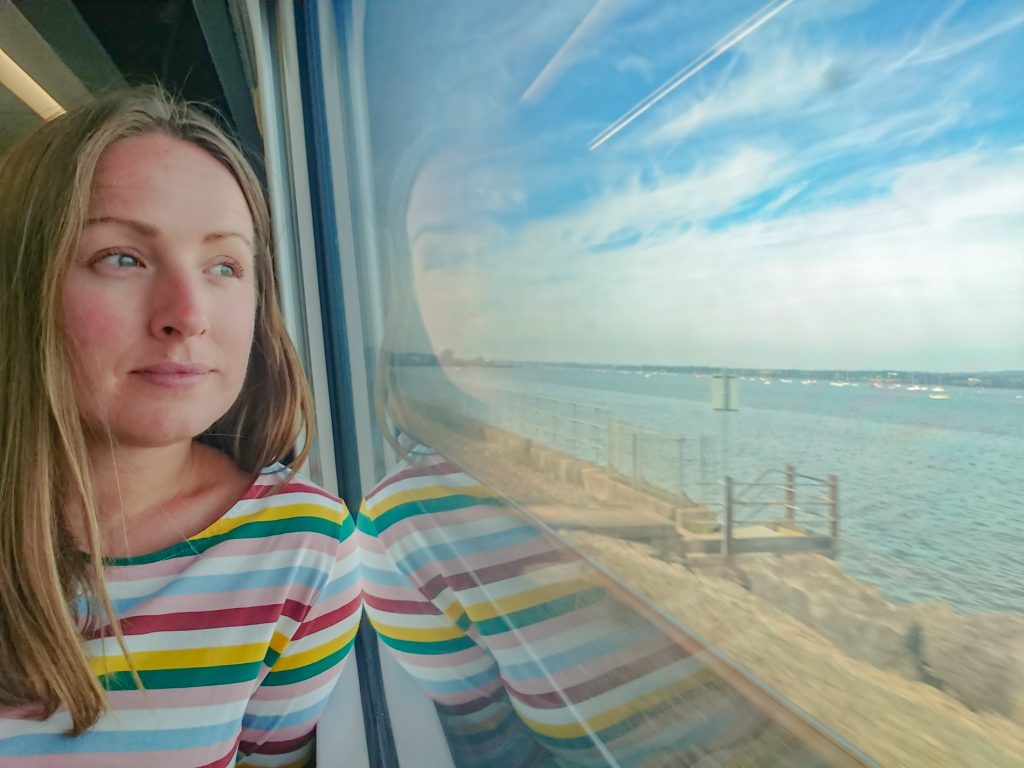 14:03pm Depart from London Paddington aboard GWR service to Newquay – change at Par.
Unless you live in the south west, or are planning to drive to the ferry in Penzance I'd recommend booking onto the GWR service that connects London Paddington to Devon and Cornwall. If you want to make the most of the opportunity to work/relax during the journey I can highly recommend the GWR first class service; the seats are spacious and comfortable and every seat has a table. The ticket price also includes an at-seat service of free sandwiches and snacks, and alcoholic and soft drinks.
7:30pm Check into the Great Western Hotel in Newquay
Depending on where you're travelling from you may find that you need to book an overnight stay on the mainland before catching a flight or the ferry to the islands. I chose to fly from Newquay as it had the most direct train route from where I live, and the Skybus flight out to the Isles of Scilly is just 30 minutes.
If you're travelling via Newquay the great Western Hotel is a great bolt hole for the night. Just a 10-minute walk from Newquay station their ocean view rooms are well appointed for an overnight stay and offer a spectacular panorama of the surrounding coastline. Check availability here.
Day 2 – Skybus fom Newquay to St Mary's, Isles of Scilly & one day St Mary's itinerary
6:45am – Taxi from Great Western Hotel to Newquay Airport
The easiest way to get to Newquay airport is by taxi, mine cost £20 one way from the middle of the town. Check in for Skybus flight opens an hour before departure and you'll be subject to all the usual security checks so don't forget to put your liquids in your checked baggage.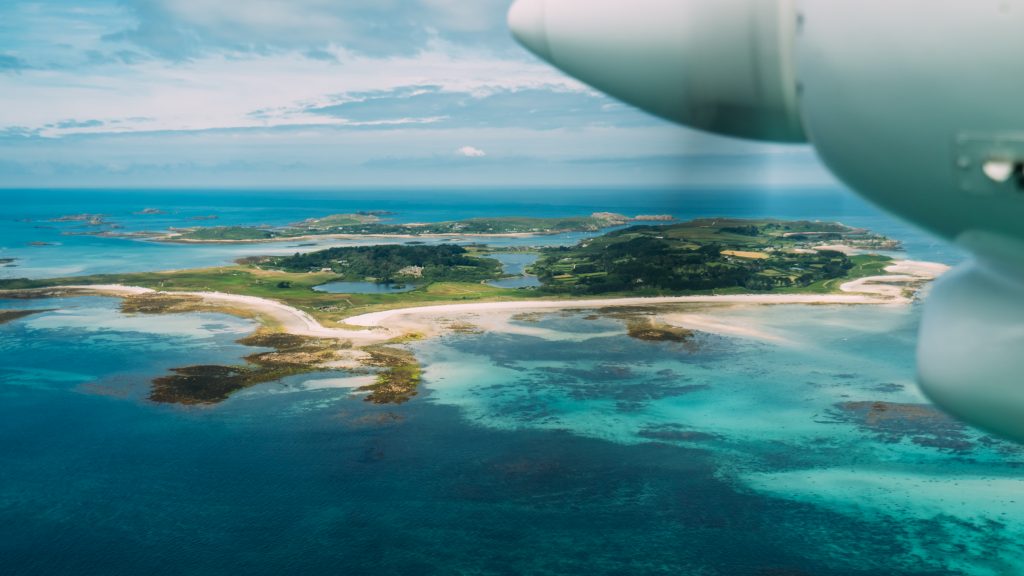 8am – Skybus flight from Newquay to St Mary's Isles of Scilly
Once you get through to the departures lounge the Skybus team will give you a safety briefing, this happens before you get onto the plane as it's such a small aircraft! If like me you're not that great in confined spaces I'd recommend taking a phone or tablet and plugging yourself into your favourite TV series or a movie and trying to zone out prior to take off.
The flight is really comfortable and is over before you know it, plus the pilots are really friendly and you get to look over their shoulder into the cockpit which is pretty cool!
Check current prices and availability of the Skybus here.
8:45am – Transfer to Longstone Lodge, St Mary's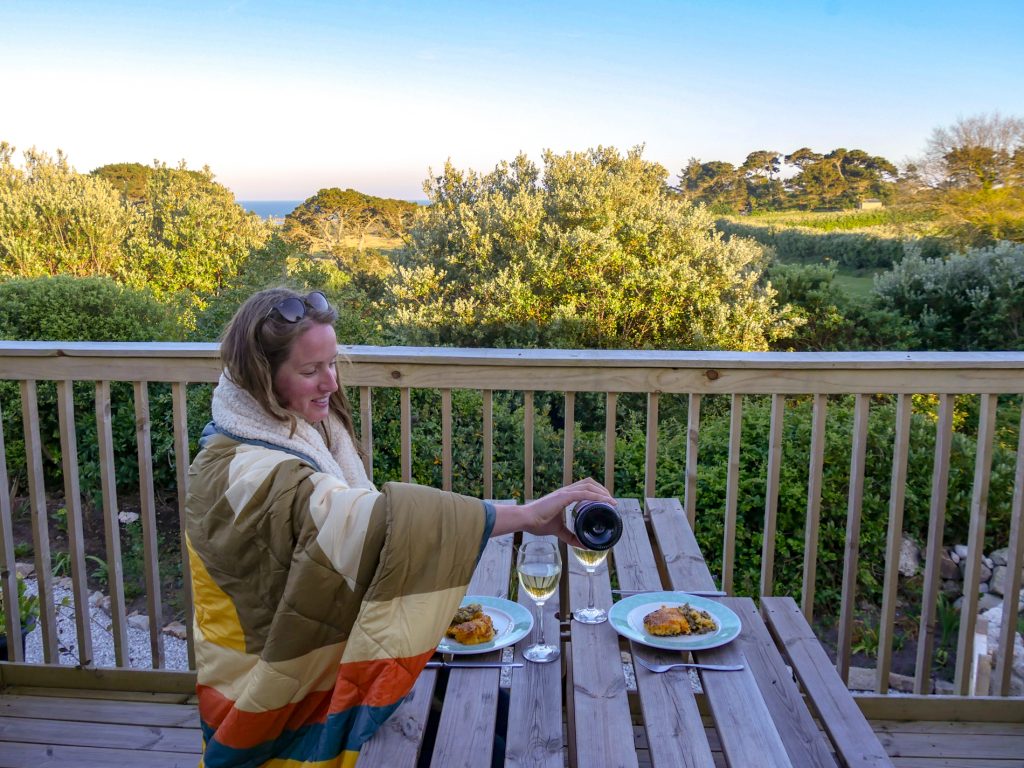 My chosen pad for my week on the islands, Longstone Lodge is ideal for budget conscious travellers who are looking for a clean and comfortable place to stay. My room was modern and cosy but to be honest with you, I hardly spent any time in there as I was out exploring for most of the day: If you're looking for value for money Longstone Lodge won't disappoint.
The on-site café serves up excellent snacks and lunches, and if you don't fancy cooking in the evening there are homemade meals available in the freezer by the reception. Find out more at longstonecafe.co.uk
9:30am – Walk into Hugh Town – 2km
The great thing about the Isles of Scilly is that the islands are largely pedestrianised so unless you have trouble walking short distances I'd make the most of the opportunity to get your step count up each day.
Electric golf carts and bikes are available to hire on the island; these are a great option if you plan to do a self-guided tour of St Mary's. There are also taxis on St Mary's as well as a community bus service.
10am – Hire a bike from St Mary's Bike Hire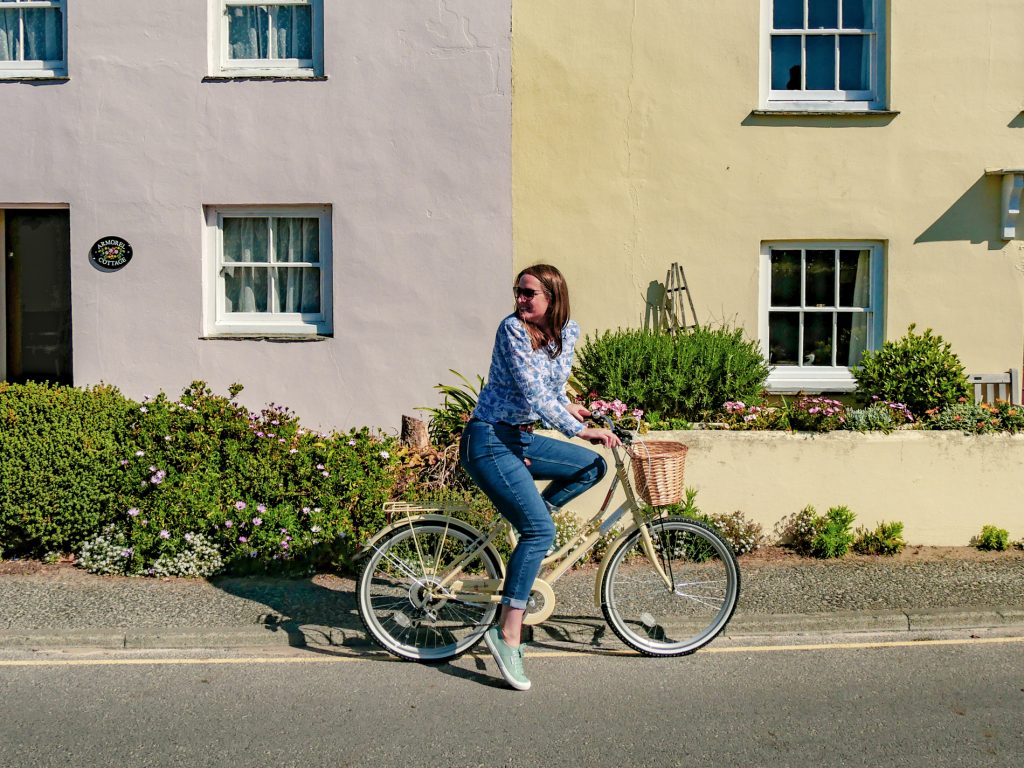 Whether you're planning to stay on St Mary's for the duration of your trip (don't do this, the other islands are well worth a visit) or you have a multi-island itinerary, taking a day to explore St Mary's is a must. There are so many points of interest to take in as you wend your way around the island's single track lanes and to be honest, you really can't get lost.
Get in touch with St Mary's Bike Hire here.
The one piece of advice I could give you is to head east when you leave Hugh Town as the gradient is more forgiving if you're not used to cycling!
For more insight into things to see and do check out my handy St Mary's island guide here.
12:30pm – Lunch at Juliet's Garden
Spend the first few hours cycling down the dead end lanes that lead toward to deserted beaches and secluded coves, and then meander toward Juliet's Garden for lunch. The views over Hugh Town from the balcony are spectacular and the food is fresh and delicious. Try the homemade ginger beer if you need a pick-me-up. More details on their website.
2pm – Wine tasting at Holy Vale Vineyard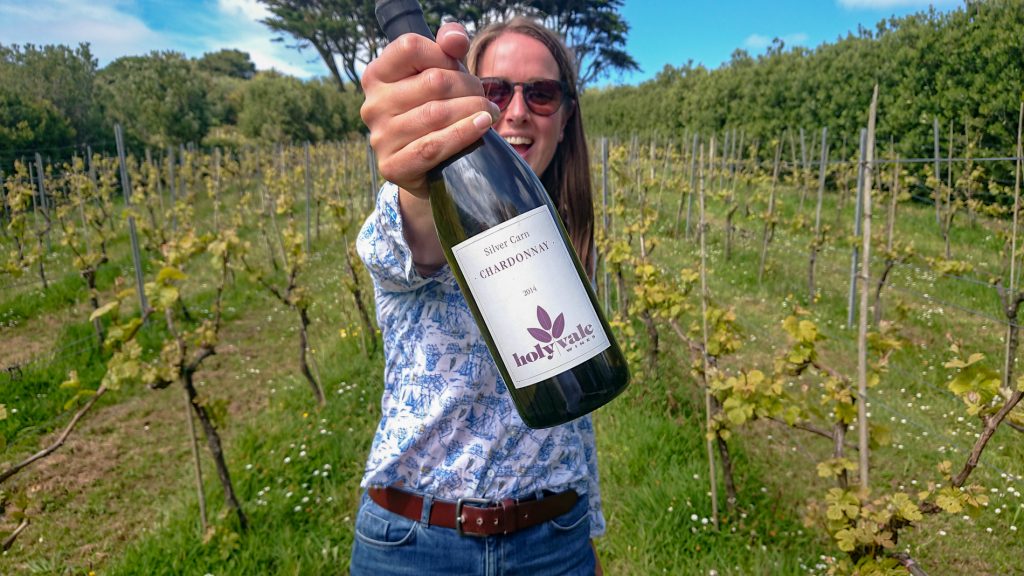 After a morning of somewhat strenuous activity treat yourself to a wine tasting at the cellar door or Holy Vale Wines. Producing their own wine, and offering selected European bottles to sample you can wander through the vines in the sunshine with a glass of something crisp and fruity in hand. I actually bought a bottle to take back to my room for evenings when I wanted to cook something myself rather than go to a restaurant.
3pm – Make your own gin at Scilly Spirit Gin School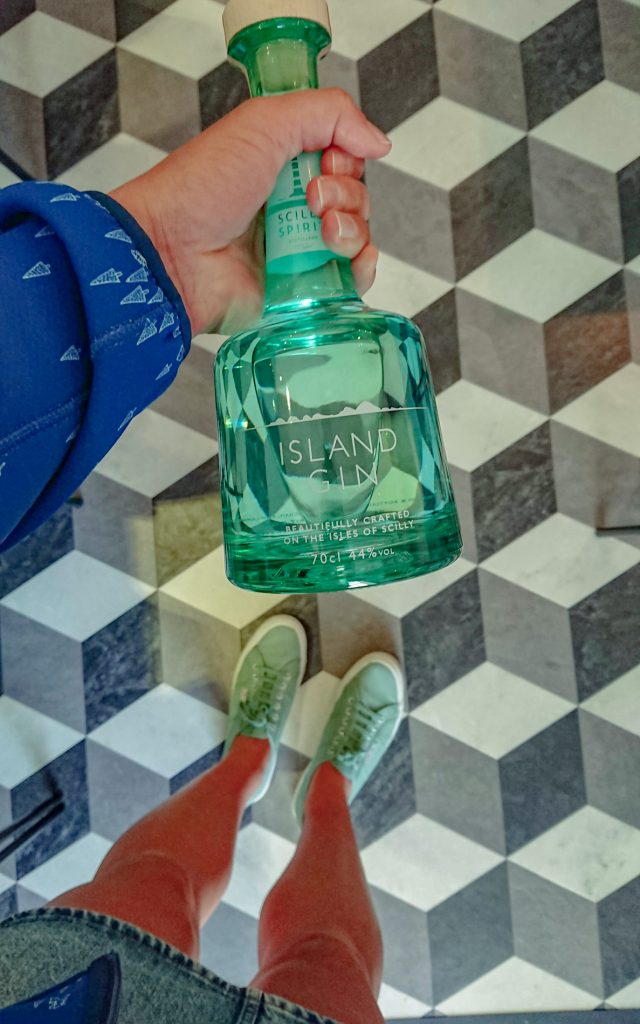 If gin is more your thing book into the Scilly Spirit Gin School and spend the afternoon with owner's Art and Hilary who will give you a crash course in distillery. Details here.
5:30pm – A pint of Cornish cider at The Atlantic
If you're feeling so inclined, after you've returned you bike to St Mary's Bike Hire wander into Hugh Town and sit on the deck of The Atlantic with a cold pint of Cornish cider and some bar snacks. Here you can watch the fishing boats bobbing about on the tide and people wandering along the water's edge. It's a quintessential Scilly scene.
6:30pm – Buy basic supplies from the Coop
The great thing about staying at Longstone Lodge is that you can self-cater as many meals as you want, so pick up some essentials at the Coop in Hugh Town before heading back to Longstone Lodge. You can also get cashback here or grab some cash from the Lloyds cash point next to the post office.
7pm – Walk back to Longstone Lodge and sample their homemade suppers
The facilities at Longstone Lodge are modern and well maintained, however after a full day exploring the island you may not fancy buying ingredients to cook from scratch, so consider trying one of Amy's frozen homemade dinners. In the freezer by the reception you'll find hearty favourites like chilli, lasagne, and Shepard's pie, all of which are really tasty. Cook for 45 minutes from frozen and eat on your balcony with a glass of Holy Vale wine whilst watching the sunset.
READ MORE ISLES OF SCILLY TRAVEL GUIDES BY WANDERLUSTERS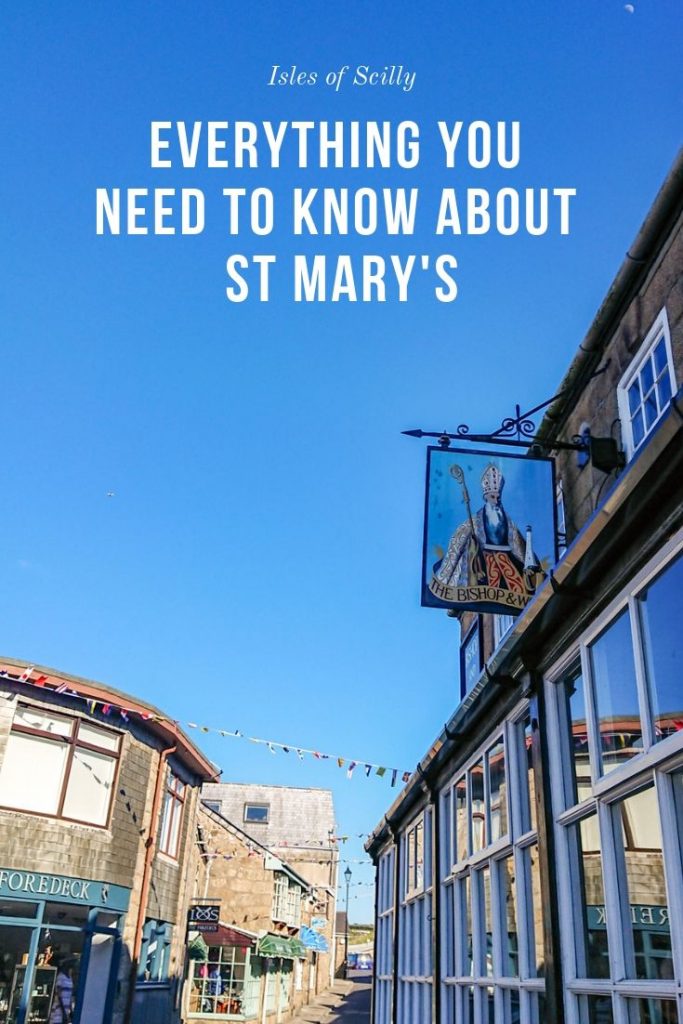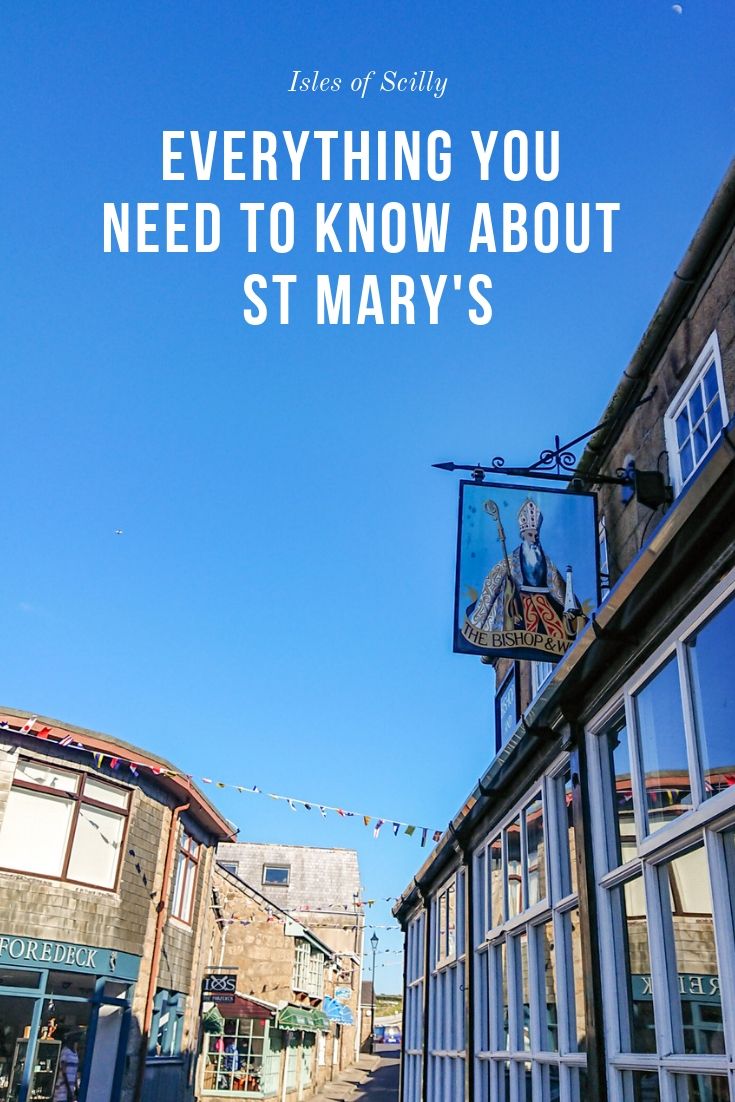 Day 3 – One day St Martin's itinerary
8am – Breakfast at Longstone Lodge
Raid your supplies and whip up a breakfast that will sustain you until lunch.
9:15am – Walk into Hugh Town to St Mary's Boatman Association
Every morning the ferry schedule for each island is written up on a board in Hugh Town and it's here you should head when you first arrive. The ferries don't usually leave much before 10am but it's a good idea to get down to the quay in plenty of time as there can be quite a queue depending on the season.
10-10:30am – Ferry to St Martin's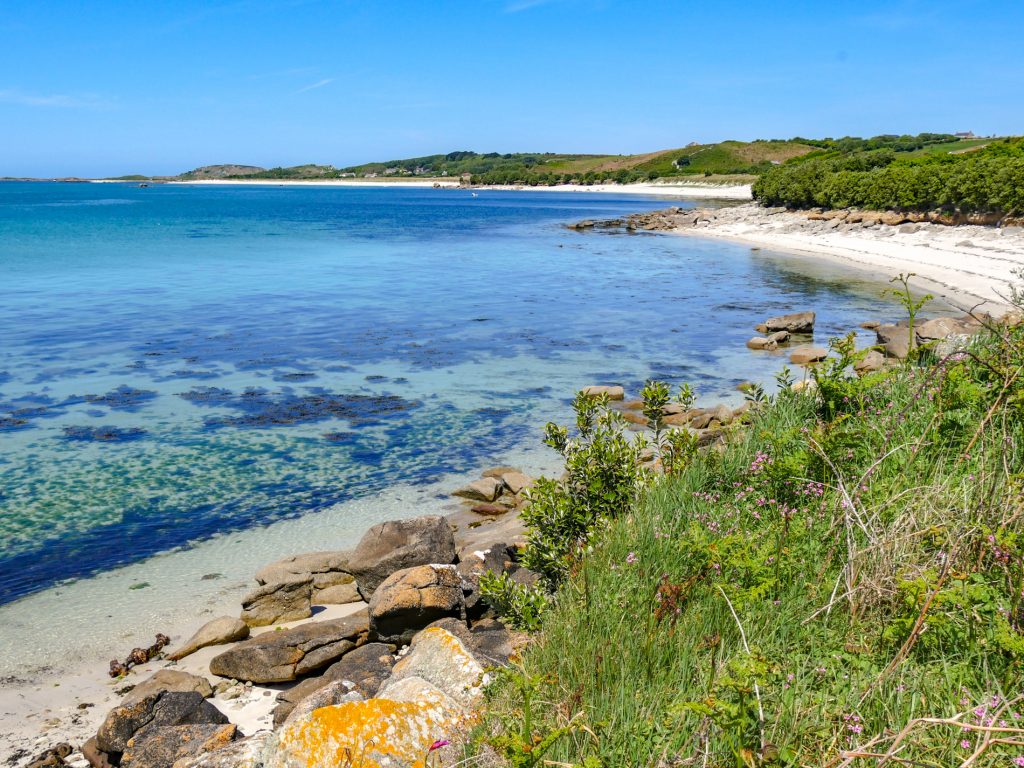 The crossing is around 20 minutes and depending on the wind direction it can get pretty cold regardless of whether the sun is shining so take an extra layer just in case.
11am – Walk to Higher Town
There are two quays on St Martin's which the ferry captain's use depending on the tides and wind so you may be dropped at either Higher Town or Lower Town quay. Regardless, your first port of call should be to walk to Higher Town. Here you'll find a café, bakery, and art gallery as well as a shoemaker's and organic veg stall. Have a snack and grab something to put in your pack for later here because it will be a while until you have the chance to pick up food again.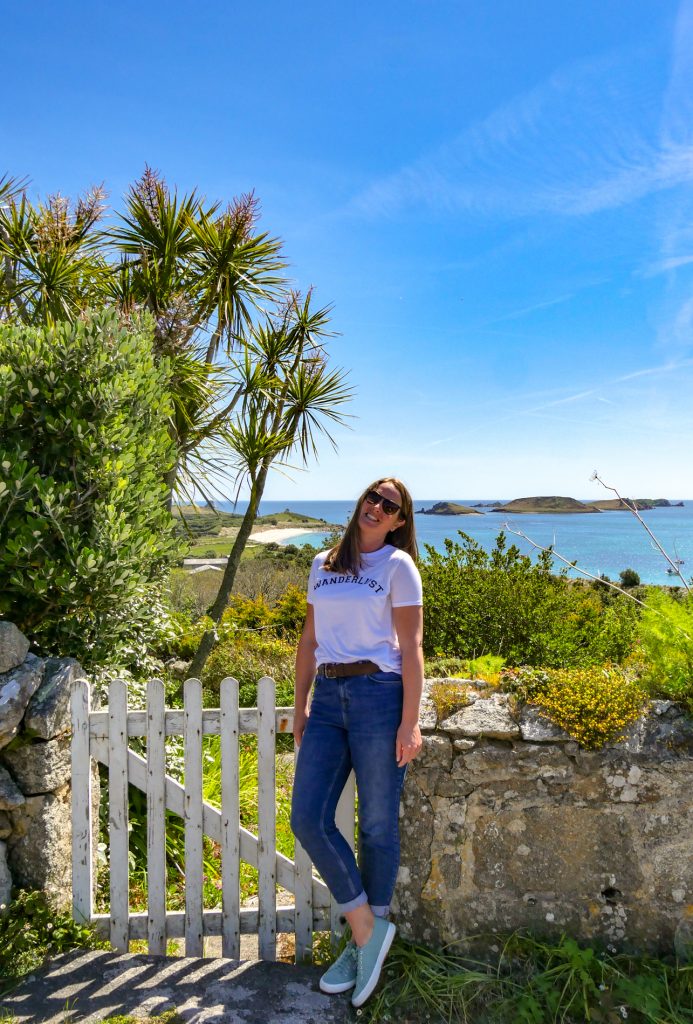 12:30pm – Check into Seal Snorkelling Adventures
I have to say this was definitely my favourite of all the activities I experienced in the Isles of Scilly. Over the course of your three hour experience you'll be outfitted with a thick wetsuit, boots, hood, gloves, and snorkel, and be ferried to a small group of outlying islands to swim with Atlantic grey seals.
I can honestly tell you the experience of swimming with these majestic creatures felt like a real privilege and the fact that Seal Snorkelling Adventures is such a small operation that only run groups of max 10 people twice a day, makes it a sustainable way to interact with some of the island's most notable residents. Check out a video I captured of two seals playing just metres in front of me.
3pm – Walk to the Daymark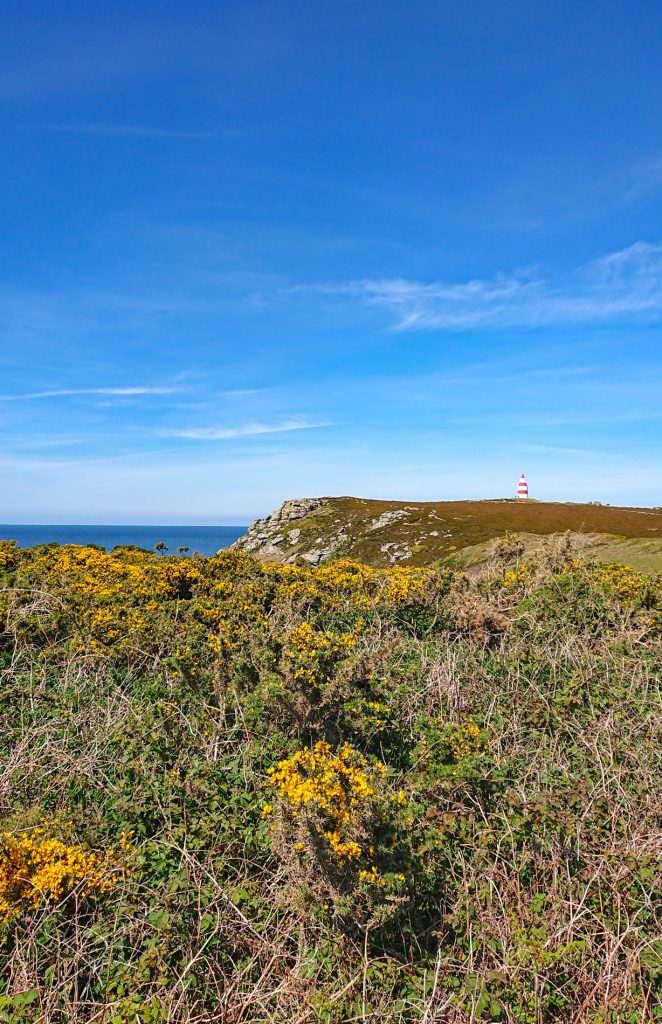 You may have already noticed the red and white striped daymark that denotes the eastern end of island? The daymark is built on the highest point of St Martin's — and the second-highest point in the Isles of Scilly — and the islands' only Ordnance Survey triangulation station is situated by the daymark; the position and relative height mean that the Cornish mainland is visible (when the weather allows) and the daymark is identifiable from the mainland too.
If you've got time before the last ferry service – usually 4:45pm – and the energy to make the trek, walk along Par Beach and pick up the trail that wiggles amid the undergrowth out to the coast. The views across St Martin's and its outlying islands are beautiful and the coastal cliffs which loom on the opposite side of the island, most impressive.
3:30pm – Walk to Lower Town Quay
Don't linger too long at the Daymark as you'll need to walk the entire length of St Martin's to get down to Lower Town Quay in time for the last ferry service back to St Mary's. The walk isn't particularly challenging but you will need to leave an hour as the route is around 3km.
4:30pm – Get refreshments at Karma Hotel
If you have time, grab a drink and sit on the veranda of the Karma Hotel before you board the ferry.
6pm – Head to the Bishop and Wolf for a pizza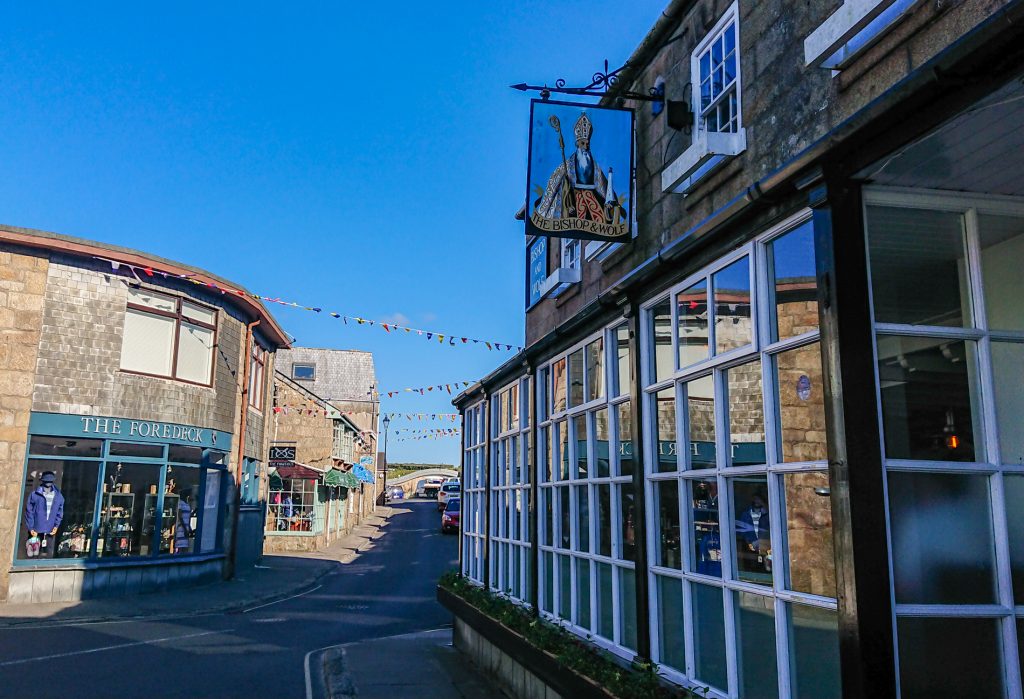 Relax and refuel before the walk back to Longstone Lodge with a freshly made pizza and a glass of something cold. Eat in the beer garden or takeaway and sit on nearby Porthcressa Beach.
8pm – Walk back to Longstone Lodge
Day 4 – One day Tresco itinerary
9:15am – Walk into Hugh Town and pick up a St Mary's Boatman Association ferry service to Tresco
10:30am – Arrive at the southern quay on Tresco and walk north along Carn Near road to Tresco Abbey Gardens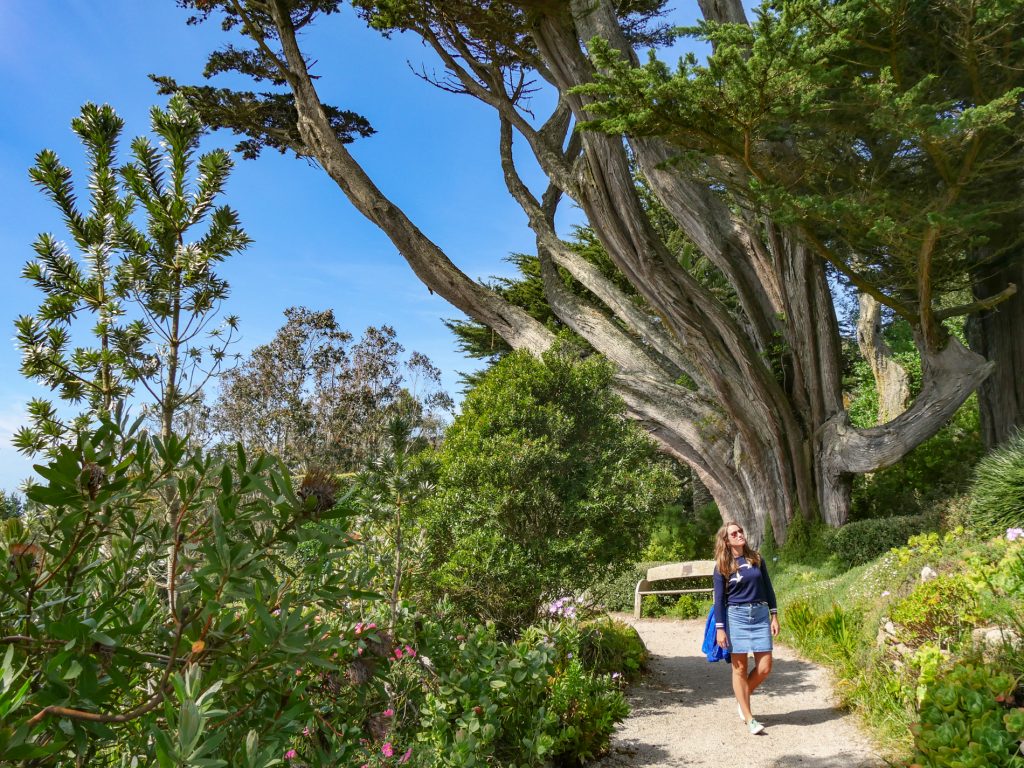 11am – Explore Tresco Abbey Gardens.
Described as "a perennial Kew without the glass" the gardens are home to thousands of exotic plants from all over the world and boast simply beautiful floral designs that represent the island's incredible diversity. Make sure you spend some time on the top terrace where you can enjoy ocean and island views of Tresco and St Mary's. I also bought a couple of their succulent seedlings which I carefully transported home and am cultivating in my kitchen!
12pm – Walk to Old Grimsby for lunch at the Ruin Beach Cafe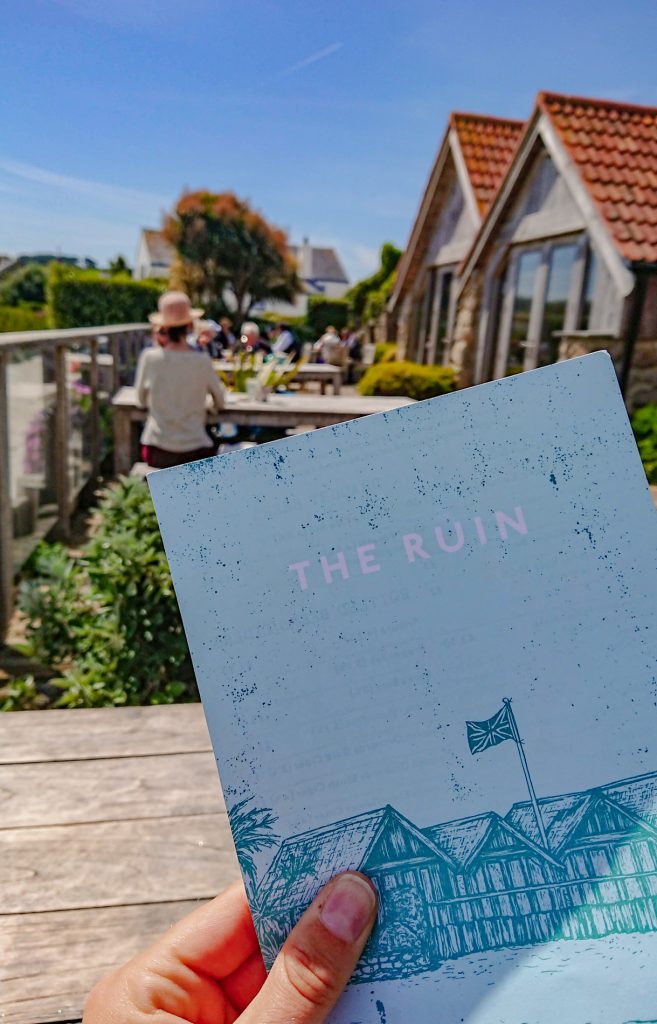 Exit the gardens, through the gift shop 😉, and turn left, then right at the T-junction. This will take you on a scenic coastal route up the eastern edge of the island along Pentle Bay. Here the waves crash on the shore and the wind whistles along the sand, yet countless species of plant and animal thrive. Walk for around 45 minutes and you'll reach the settlement of Old Grimsby.
1:30pm – Lunch at the Ruin Beach Café
A stylish beach side eatery with a rustic wooden terrace the Ruin Beach Café serves up sizable plates of seriously yummy food. I opted for the superfood salmon salad which was so plentiful I couldn't finish it, and Fred opted for a stone baked pizza which looked equally as appetising. Sit here and enjoy the view for a while, it's totally therapeutic.
2:15pm – Walk the Gimble Porth track to Cromwell's Castle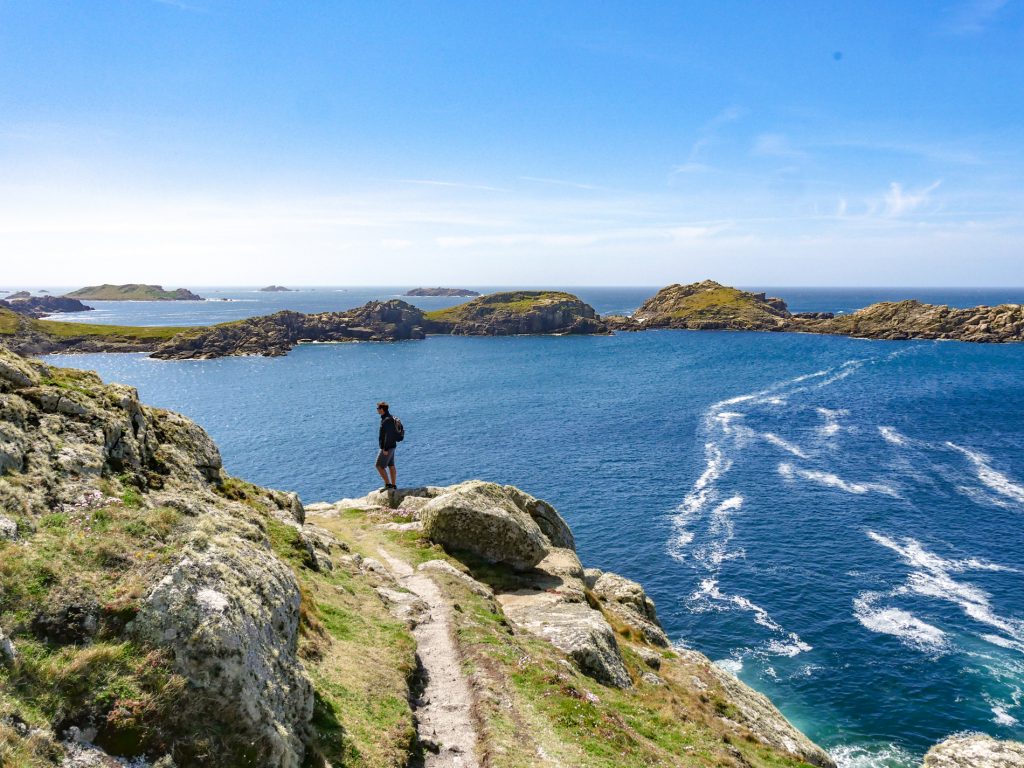 Although I'm sure you're feeling like you've seen enough coastal views for the day, believe me when I tell you that the best is yet to come. Leave the Ruin Beach Café and turn right at the signpost to follow the Gimble Porth trail north. This route starts in much the same vein as the last stretch from the Abbey Gardens but quickly elevates onto rugged sea cliffs that look almost Scandinavian in appearance. Stick to the trail and soak in the views, but make sure to walk at a reasonable pace as the last ferry back to St Mary's will leave at around 4:30pm.
4pm – Have a pint at The New Inn
As you descend into New Grimbsy, windswept and worn out head toward The New Inn where you'll find Cornish brews and local ice cream with which to refuel. From here its just a short walk to the quay where you can pick up the ferry back to St Mary's. When I was there, there was a lady selling fresh eggs, bread, and pastries on the quay – I can vouch for her chocolate brownie, it was divine!
4:30pm – Catch the ferry back to St Mary's
7pm – Fish and chips on Porthcressa Beach
When eating your pizza from the Bishop and Wolf you may have noticed the two takeaway food trucks parked by Porthcressa Beach. One serves up freshly caught fish and chips, and the other tasty Thai food. If you don't fancy a pub supper (the fish burger at The Mermaid is pretty good and comes with fried seaweed), grab a bite by the sand and sit a while as the sun goes down.
9pm – Walk back to Longstone Lodge
Day 5 – Kayaking with The Sailing Centre and explore the Garrison, St Mary's
9am – Enjoy a lazy morning, you'll be tired after the last three days of active adventure. Grab breakfast at Longstone Lodge and wander in Hugh Town at your leisure.
10am – Explore the Garrison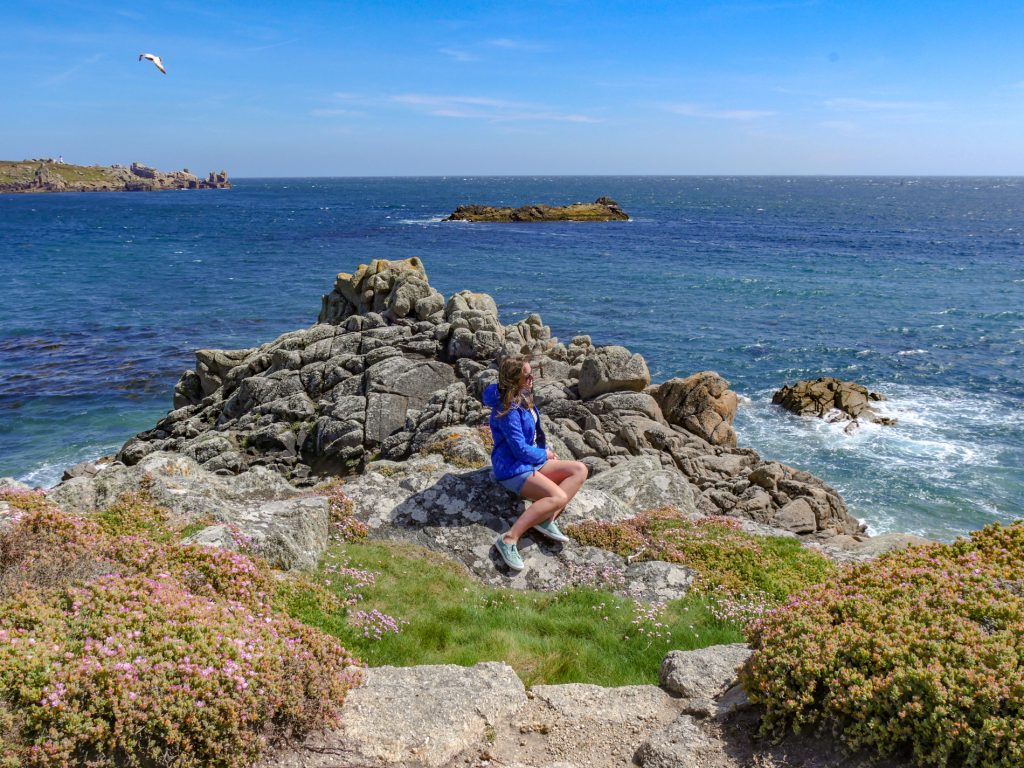 With a history that spans 350 years, the defences of the Garrison on St Mary's, Isles of Scilly, form one of the most remarkable and impressive coastal defence systems in England. Wander around the garrison walls and soak in the views of islands Tresco and Samson's windswept coastline.
12:30pm – Lunch at The Fudge Shop (next to St Mary's Bike Hire)
Yes, I know it's called The Fudge Shop but they sell pasties too! Try their maple bacon sausage rolls and traditional Cornish pasties, you won't be disappointed!
2pm – 3 hour kayak adventure with The Sailing Centre
You've probably already noticed The Beach restaurant at Porthmellon Beach, just before the final incline before you reach Hugh Town when walking from Longstone Lodge: It's here you'll find The Sailing Centre. Offering a range of watersport activities including guided excursions and craft-only hire you can easily spend an hour or three floating about along the coast of St Mary's.
5:30pm – Walk back to Longstone Lodge to shower and change
8pm – Sunset supper at The Beach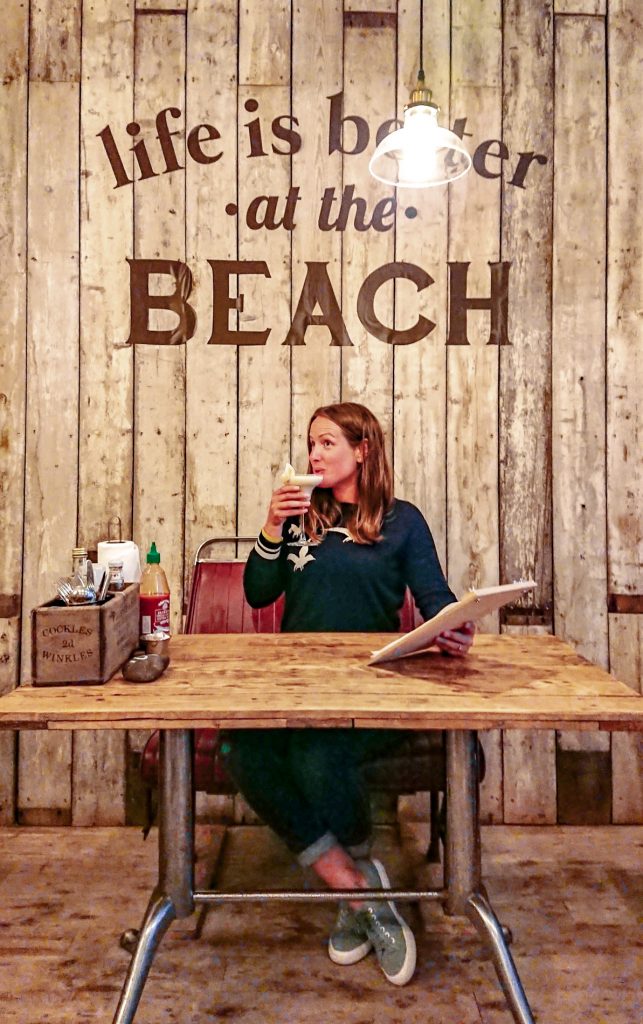 The Beach was by far my favourite place to eat on St Mary's. In my Tripadvisor review I gave five stars all round for this BBQ surf and turf restaurant which serves fresh island fayre in an upmarket beach shack. The grilled lobster is a must as are their mussels, and their cocktail list, which includes a few specials that change weekly, is excellent. Highly recommended for supper as the sunset views over the water are some of the best I've ever seen.
Day 6 – One day St Agnes Itinerary
9:15am – Walk into Hugh Town and pick up a St Mary's Boatman Association ferry service to St Agnes. Pack a few snacks as you probably won't reach your lunch spot until 2pm.
10:30am – Arrive at the southern quay on St Agnes and set off on a walk along the coast path. If you head west you'll pass the quiet cove Porth Killer and Big Pool, Burnt Island is reachable at low tide from here – look out to sea and you'll see the iconic Bishop Rock lighthouse. Now you can choose to retrace your steps and head to the Turks Head for lunch, or continue around the coast path passing the campsite at Troytown and the farm shop. To make sure you reach the pub in time for lunch cut through the middle of the island and into Middle Town, you'll pass the white lighthouse- Coastguards and the small dwellings before meeting back up with Middle town.
2pm – Lunch at the Turks Head
This is a great stop for hearty pub meals using fresh local ingredients and the views from the outside seating are some of the best on the islands. After lunch take a stroll to the sandbar 5-minutes walk from the pub, from here you can connect to the island of Gugh at low tide.
2:30pm – Stroll along the sandbar and cream tea at the Coastguard's Cafe
If the weather is fine, make time for a paddle or swim in either side of the sandbar, the waters are calm and crystal clear – ideal for first time swimmers. Your next stop is a 15-minute stroll from the beach, take a left at the top of the hill and head for a cream tea at the Coastguards café (if you haven't already been there; the terrace looks out to the Western Rocks and the famous Bishop Rock Lighthouse in the distance.
4:30pm – Catch the ferry back to St Mary's
7pm – If you're tired, head back to Longstone Lodge and make the most of the opportunity to chill out on the balcony and enjoy one of their brilliant homecooked meals. Alternatively, you could sample the fish and seaweed burgers at the Mermaid pub near the quay in Hugh Town, the restaurant itself is a little tired but it offers a beautiful view over Hugh Town Bay and has some historic Scilly artefacts on display.
Day 7 – Skybus from St Mary's to Newquay, and GWR train service home
10am – Check out of Longstone Lodge and have a coffee and cake in their café whilst you wait for your shuttle to the airport.
12pm – Skybus flight from St Mary's to Newquay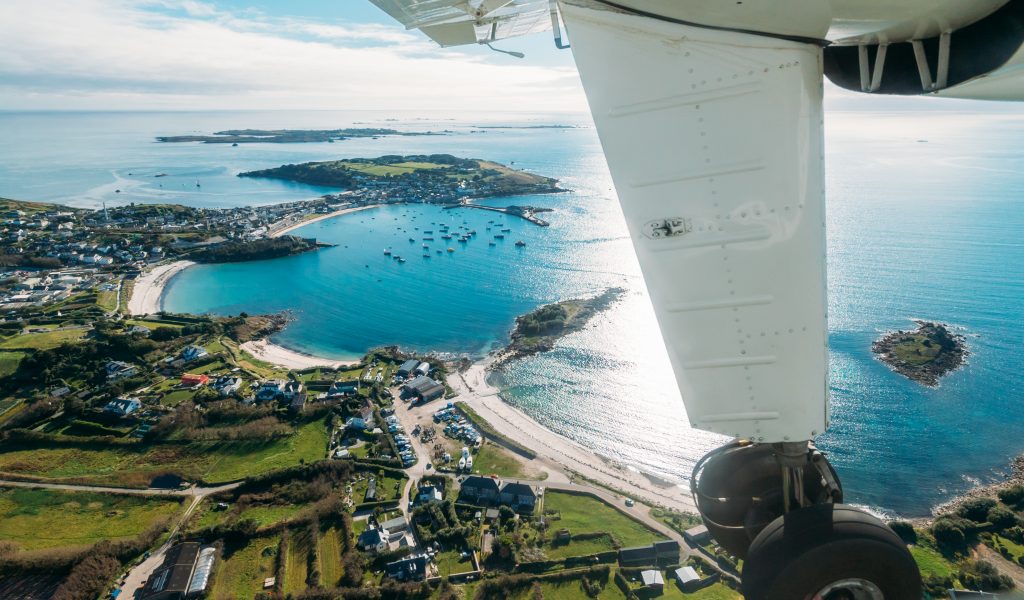 2pm – GWR train service to London Paddington
Follow in my footsteps and explore the Isles of Scilly with this epic 7-day Isles of Scilly itinerary! If you have any questions about exploring the islands or booking accommodation in the Isles of Scilly leave a comment below or get in touch via my contact page.
Bon Voyage!
INSPIRED? PIN THIS POST TO YOUR TRAVEL PINTEREST BOARDS NOW!