Learning to scuba dive has featured on the bucket list of many a travel enthusiast.
The ability to increase the number of environments that you can explore excites anyone with a sense of adventure.
With shipwrecks, caves, volcanic tunnels and coral reefs all waiting to be discovered why not take the opportunity to get certified while you travel?
But where are the best places to take the plunge and learn to dive?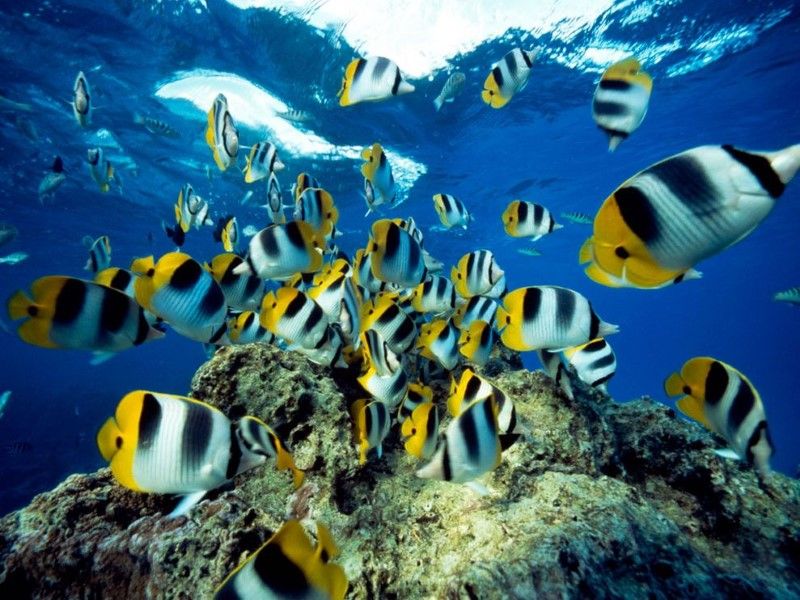 WHY // A multitude of reefs, wrecks and diverse marine life
WHEN //  Year round although Minke Whale season is June – July
Composed of 900 islands and over 2,900 individual reefs the Great Barrier Reef is the world's largest coral reef system.
With a wide range of depths, marine life and environments to explore the reef is a great place to learn to dive. Protected from the open ocean the reef is home to an awe inspiring diversity of life that is guaranteed to inspire you to spend more time with your head under the water than above.
For those considering taking their open water course as part of a vacation the Queensland coast is a superb place to start your underwater adventures.
The reef stretches for around 2,000km and provides the opportunity to dive sheer coral walls, sunken ships, bommies, island archipelagos and if you time your visit right you can swim with Minke Whales.
READ | A Coral Sea Safari On The Great Barrier Reef
TORTUGA LOCA AT TURNEFFE NORTH BELIZE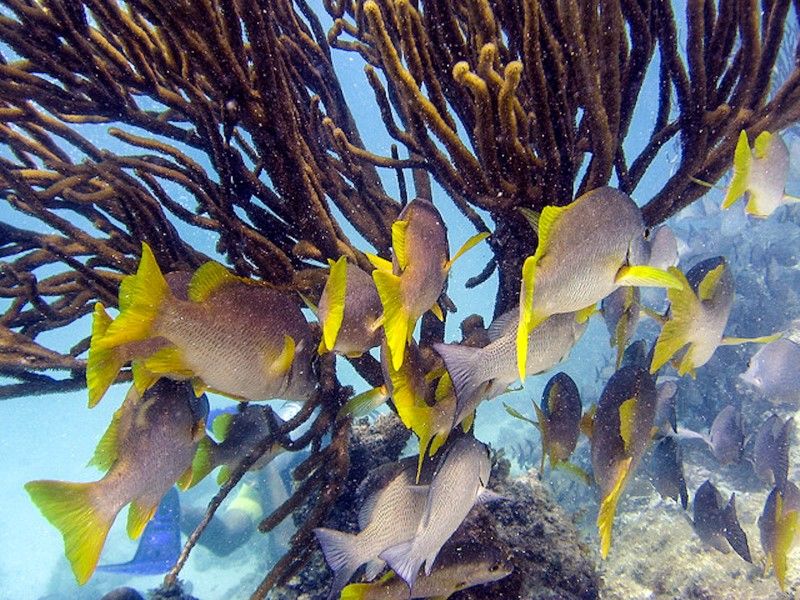 Credit | CC Flickr / Alan Cox
WHY // Excellent visibility and warm waters
WHEN // March – August
Situated on the Caribbean coast of Central America, Belize is a veritable playground for a newbie scuba diver.
With over four hundred islands and the longest stretch of reef in the western hemisphere there is plenty of opportunity for exploration once you've qualified.
For the more adventurous among you there is the opportunity to dive with nurse sharks and get your cave diving certification. However if an open water cert is all you crave the excellent visibility and abundant marine life at Turneffe North make it the perfect spot for diver training.
PLAYAS DEL COCO COSTA RICA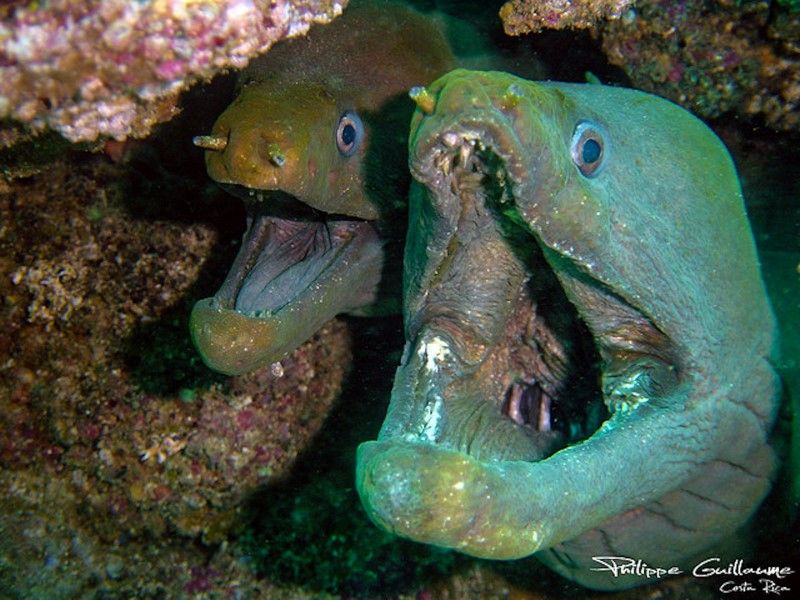 Credit | CC Flickr  / Philippe Guillaume
WHY // Good mix of macro life as well as large species like rays and sharks
WHEN // November – May
Costa Rica actually means 'Rich Coast' in Spanish and not surprisingly provides a superb place to learn to dive.
Home to some of the richest waters anywhere on earth it is bursting with life and a great place to start your scuba adventure. Although gin clear waters are infrequent you are guaranteed to see a wealth of macro life along with the usual pelagic species of fish, sharks and rays.
With the opportunity to take your wreck speciality qualification and dive with manta rays at the Catalinas and bull sharks out at Bats Islands getting certified in Costa Rica opens up a whole range of opportunities to explore the underwater world.
READ | Confessions of a Divemaster
POOR KNIGHTS ISLANDS NEW ZEALAND
WHY // Pristine underwater environment and volcanic architecture
WHEN //November – April
Established as a marine reserve in 1981 the Poor Knights Islands are fiercely protected.
Home to a diverse spectrum of life the area is completely undisturbed by human influence. Those fortunate enough to dive here will notice that the marine life is unfamiliar with the destruction usually associated with a human presence and is much more inquisitive than their relatives located elsewhere.
With spectacular volcanic underwater architecture and a huge array of life this is one of our favourite places to dive. For those new to scuba the chance to learn on such a world famous diving playground is not one to be missed.
READ | Diving the Poor Knights Islands Marine Reserve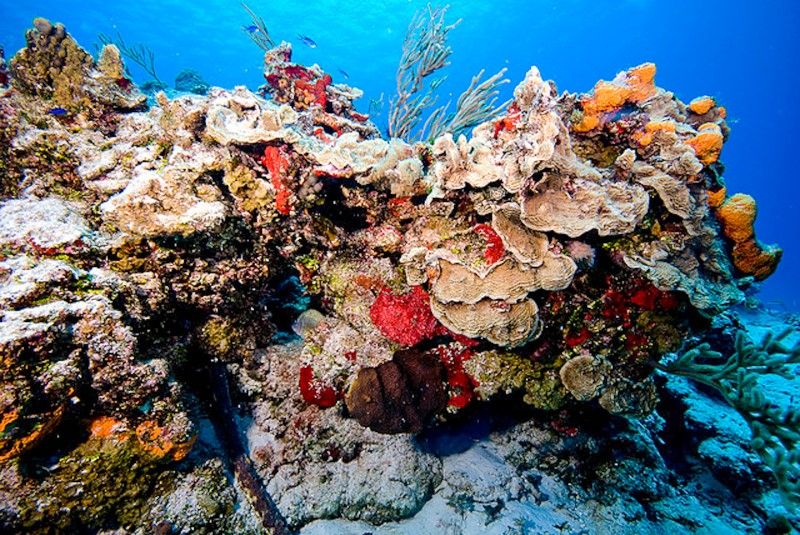 Credit | CC Flickr / Joe Duty
WHY // World famous dive sites and the opportunity to dive different environments
WHEN // June – August
Home to the reclusive "Splendid Toad Fish" reputed to live nowhere else in the word Cozumel is a divers paradise.
With a mix of reefs, tunnels, caves and wrecks it's a great place to get your head wet and take the plunge certifying as an open water diver. Visibility is in excess of 1ooft throughout the year and the tropical waters make diving incredibly comfortable. So why not follow in the footsteps of Jacques Cousteau and explore this technicolour wonderland.
READ | Underwater Adventures In Mexico
We spent three months undertaking our PADI Divemaster training in Costa Rica and went from scuba noobs to PADI pros in just over ninety days.
If you're a fellow scuba fan we'd love to hear where you first got your head underwater and if you'd recommend the location to scuba newbies.