Sitting somewhere in the mid-Atlantic between Lisbon and New York, the islands of the Azores are a verdant volcanic haven. Easily accessible from the UK (Ryanair and easyJet both offer low-cost flights), this enigmatically beautiful archipelago of nine unique and independently minded islands extends over 370 miles and offers the ideal escape for an active family break.
Planning a whale watching holiday in the Azores? Here's my 5-minute guide:
What time of year is best for whale watching in the Azores?
The best time of year to see whales in the Azores is April through September with spring and early summer the best time to spot blue whales. Local residents include sperm whales, orca, and pilot whales, you're also sure to see dolphin, sea turtles and a whole host of different sea birds year-round. Keen scuba divers can also head under the waves to see manta rays.
Visit in May and June, or July and August and you'll likely catch sight of migratory whales like the sei, fin, and humpback as they travel to and from their summer feeding grounds in the north Atlantic.
How likely am I to see whales in the Azores?
Due to its remote position the Azores play host to a remarkable number of whales, in fact one-third of all known species of whales and dolphins have been sighted here. As such local tour operators report sightings on 99% of their whale watching trips.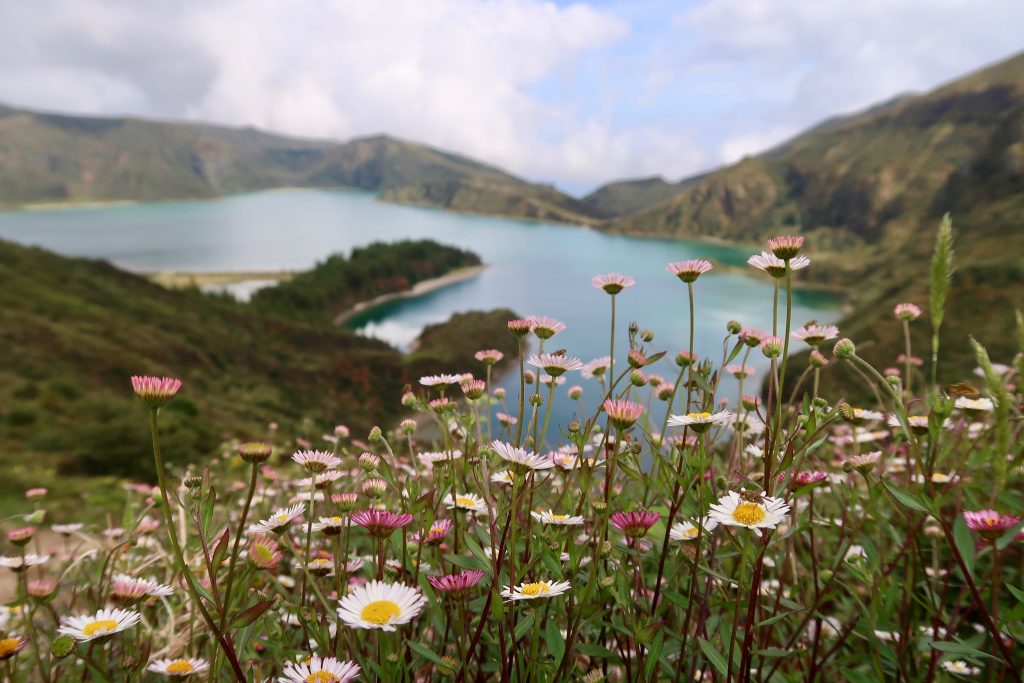 How to get to the Azores from the UK
Travellers can fly direct from London Gatwick, Stanstead, or Manchester (on certain days of the week) to the island of São Miguel, the chief Azorean island. From here you can pick up a ferry or prop plane to reach any of the other 8 islands.
Alternatively, you can pick up a flight to either Lisbon or Porto on the Portuguese mainland, and then fly across to the Azores. It's worth noting that the flight time of the second leg from Portugal across to the Azores is approximately 4 hours.
READ MORE ISLAND GUIDES FROM WANDERLUSTERS
Which islands are best to visit in the Azores?
São Miguel – best for families and budget-conscious travellers
If you're on a limited budget or don't want to spend time in transit once you arrive, base yourself on São Miguel, the largest island and transport hub of the Azores. One of the most evidently volcanic in the archipelago, São Miguel is home to spectacular calderas, geysers, and mineral-rich geo-thermal springs. Best suited to families who love adventure, the island offers activities such as whale and dolphin watching, kayaking, scuba diving, surfing, canyoning, coasteering, sailing, fishing, hiking, road-cycling, and mountain biking.
While São Miguel has more than enough attractions to entertain you for a week, to truly sample Azorean life consider incorporating one or two other islands into your itinerary.
Corvo, Flores, and São Jorge – best for nature lovers
The island of Corvo is the smallest in the Azores but don't let its tiny size put you off, a UNESCO Biosphere Reserve with protected waters it boasts a vast array of wildlife watching opportunities both in and out of the water.
Choose Flores if you love pristine natural landscapes, here you'll find dozens of waterfalls, lakes, and spectacular rock formations.
If you're after some epic surf, head to São Jorge where the waves are considered to be the best in Europe for surfing and body boarding. The island also features near vertical coastal cliffs and lava flows called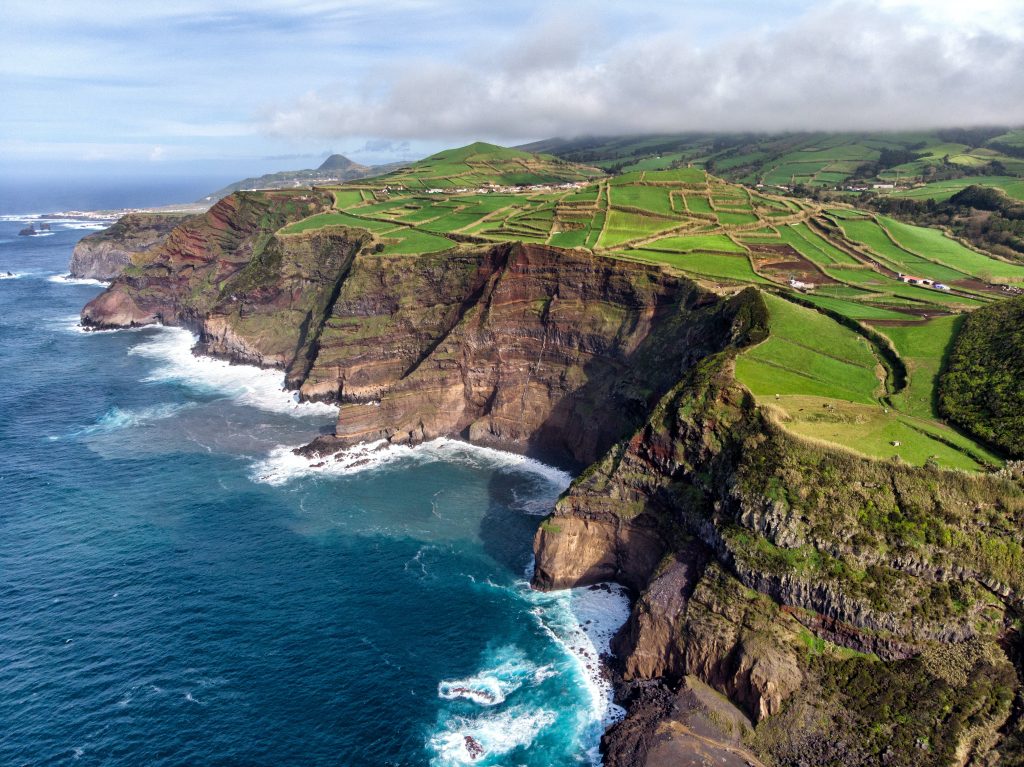 Pico, Graciosa, and Faial – best for keen hikers and landscape photographers
Home to unique vineyards where grape vines grow in lava rocks and stretch all the way to the ocean, Pico is dominated by its 2,350-metre Fuji-like volcano which gives the island its name. Be prepared for aching legs if you plan to hike here as the island is packed full of undulating climbs.
Roughly the same size as Manhattan, Graciosa couldn't be further from an urban metropolis. A UNESCO Biosphere Reserve time slows down here, even the farmers have no need to rush; they travel about on donkeys. The least 'interesting' of the Azores archipelago, although some say it is the best Azores island for whale watching, come to Graciosa to escape the rest of the world.
While the island's moonscape-esq landscapes are impressive, there isn't an awful lot to do on Faial other than hike and take epic landscape photographs. Visit for one or two nights and take in the impressive natural sea pools and crater of Lagoa de Caldeira.
How to get between the islands of the Azores
Despite being an archipelago, the islands of the Azores are a reasonable distance apart so book inter-island transfers in advance of your trip.
By air – SATA (sata.pt) connects all nine islands
By sea – Transmacor operates ferries all year round between Faial, Pico and São Jorge, trips from €13. Atlântic Online runs daily services between all the islands from May-September
INSPIRED? PIN THIS TO YOUR PINTEREST BOARD NOW!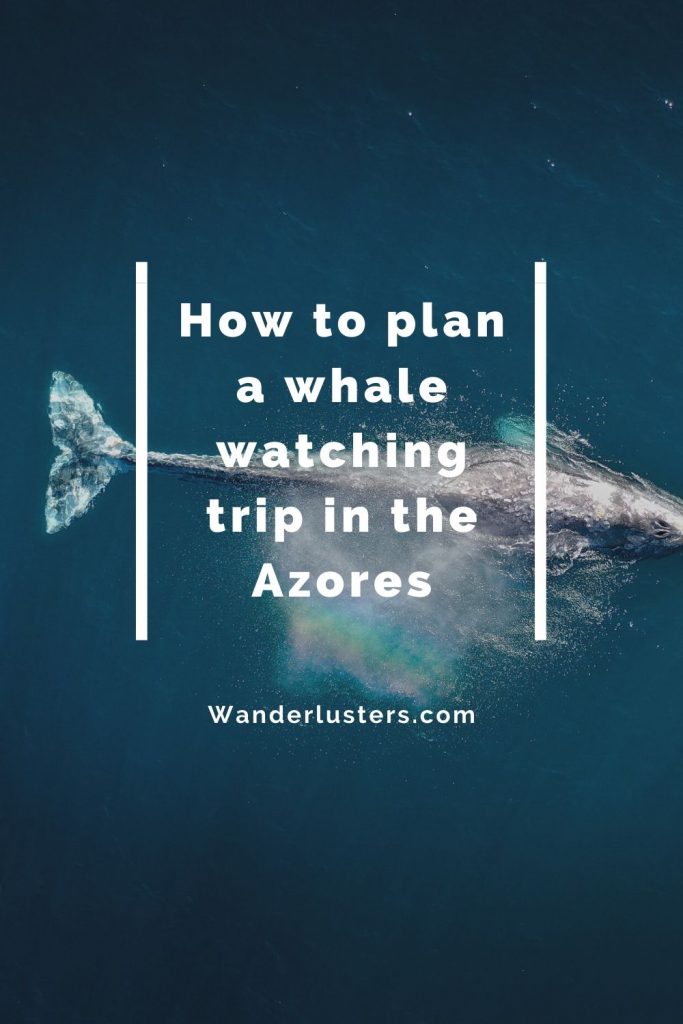 Featured photo by Ferdinand Stöhr on Unsplash