Tajikistan is one of the least developed countries in Central Asia. Although it has a large population, the country has only seven cities with an estimated population of more than one million each. Tajikistan also has one of the lowest GDPs per capita in the world.
Spectacularly beautiful, but relatively underdeveloped compared to the UK and USA, it's going to take time for modern technologies to become fully implemented and adopted by the Tajik nation because they don't have a lot of technological resources. The lack of technological advancements, however, has some advantages as it offers an escape from a world where smartphones and wifi connections rule. 
It's easy to get an e-Visa for travel to Tajikistan
An electronic visa is a document allowing entry to Tajikistan and every foreign traveler coming from an e-Visa eligible country can enter Tajikistan with this electronic permit. 
Depending on the selected type of visa, applicants need to pay the fee of 69,99 or 129 Euro,s and once approved, you cal travel with your e-Visa for tourism, business or transit reasons. For more information, visit: https://visatajikistan.com.
Please note that if you wish to enter the GBAO region, you need to apply for a visa with an additional permit to enter this area. Don't forget to choose the right visa type and don't miss the opportunity to explore the most spectacular parts of the Tajik land.
Considering a trip to Tajikistan? Here are a few things that you probably don't know…
The Pamir Highway is one of the world's most scenic but dangerous driving routes
The Pamir Highway is the highway that connects Tajikistan to Kyrgyzstan and Uzbekistan. Though it is only about 1,500 kilometers long, it has numerous high mountains and stunning landscapes. The Highway was named after the Pamir Mountains. The Pamir Mountains are a mountain range in Central Asia that spans from Afghanistan through Pakistan and into northwest India. 
It is one of the most dangerous roads in Central Asia with few people living along its length who might help travelers find their way should they get lost or have car troubles. The Pamir Highway has been called "the world's most dangerous road." It was built during WWI and connects to colonial-era military garrisons scattered across its length. Today, it's a scenic route favored by adventure travelers who like to take their lives into their own hands.
Tajikistan's current President has ruled for over 20 years
The president of Tajikistan, Emomali Rahmon, has been in power since 1992. He is the head of government as well as head of state in the country. Rahmon has a reputation for being authoritarian and has been accused by human rights organizations of restricting civil liberties and elections in the region. He allows no dissent, he tampers with elections so as not to lose power, and he arrests political opponents in order to maintain this control.
The current president was named after his father who had served as President for 27 years before he died from an illness at age 64. His father, who was also named Emomali Rahmon, had been a member of Tajikistan's Supreme Soviet from 1960 to 1989 and President for 20 years before that.
He has been accused of using his power to enrich himself and his family members. Tajikistan is a country where corruption thrives. It is estimated that 70% of the population live below the poverty line while Rahmon's net worth is $1 billion.
It's hard to get an education in Tajikistan
Education in Tajikistan is not free and many students are unable to afford school fees due to low incomes. The government has set up a system of loans that allows students to borrow money from the state so that they can cover their education costs.
The literacy rate in Tajikistan is still below 50 percent, which means that many children are not able to attend school and only receive education from their families at home.
Tajikistan's education system struggles with various issues that make it difficult for students from low-income families or who don't speak fluent Tajiki (the official language) to attend and succeed. Schools are underfunded and overcrowded, and teachers have lower salaries than they should.
Tajikistan is one of the poorest countries in the world
It ranks as one of the ten poorest countries in the world and its economy is also in a dip. A lot of the poverty can be attributed to natural disasters, such as earthquakes. There are also social issues that contribute to poverty, such as low literacy rates and lack of access to education.
Its economy is dependent on its natural resources such as cotton, wool, and uranium, which are mined from the mountains. Poverty is widespread in Tajikistan and a significant part of the population lives below the poverty line. Poverty and a lack of stability in Tajikistan has led to many people migrating out of the country as refugees fleeing instability and violence.
The Tajik people are extremely hospitable
Tajikistan is home to some of the most hospitable people in the world. They have welcoming attitudes and are always ready to help out a foreigner. They are able to make you feel at home in their country with their hospitality demonstrated by their culture and traditions.
The famous Tajik proverb goes "Tajikistan is your mother, you should respect her."
Recent years have seen an increase in expeditions from all over the world to travel around Tajikistan. Some of these expeditions include hiking in Pamir Mountains, rafting or kayaking down Panj River, skiing down Mt Communism, camping on mountain trails or sleeping under stars. At every step of your journey around Tajikistan, you can count on help from locals and expect unusual hospitality.
INSPIRED? PIN THIS TO YOUR TRAVEL PINTEREST BOARD NOW!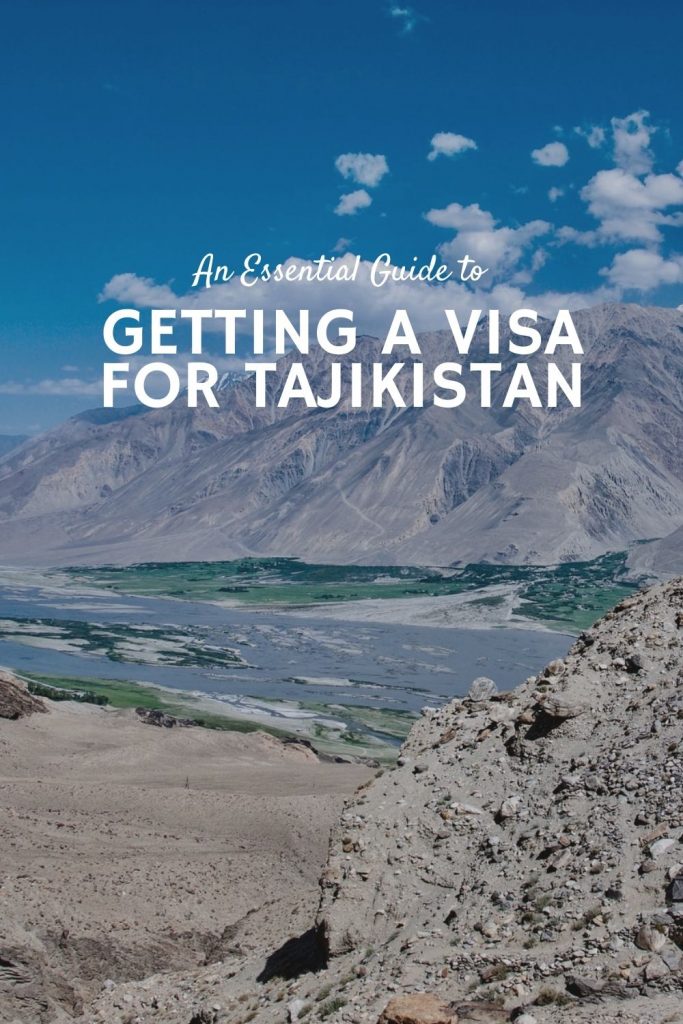 Tajikistan is a country that has been invaded by many different nations throughout its history. Despite that, it has managed to preserve its cultural identity and traditions. Get your e-Visa and find out for yourself how incredible Tajikistan is and what amazing people live there.
Don't forget to make a visa application at least 3 business days in advance of your journey.