Aloha with love from Hawaii. if you're considering a visit to these paradisical islands take note, here are some must-see sights that locals recommend.
The islands of Hawaii are bursting with spectacular natural landscapes, and boast year-round sunshine, rich history and culture, and delicious food. Every island is unique. Looking at Hawaii holidays for your family this year? Most, if not all, locals will proudly claim that they're fortunate to live in Hawaii and enjoy staycations at home. If you're considering a visit, be sure to add these Hawaii destinations, loved by locals, to your itinerary.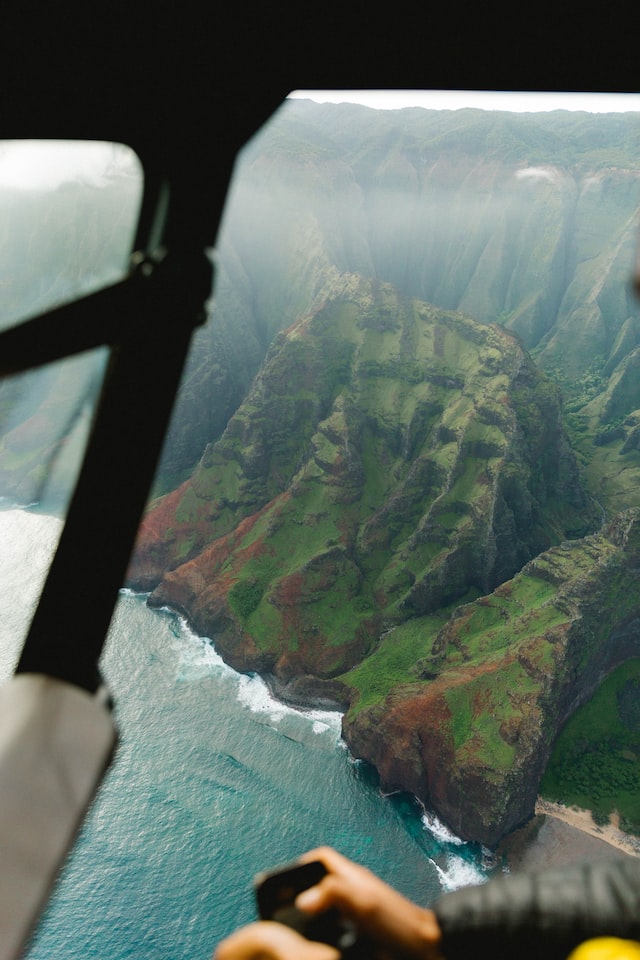 Windward Oahu
On an island, escaping the city is easy. Oahu's windward coast begins at Makapu'u Point and extends to Kahana Bay. It's the perfect day trip for Honolulu's 340,000 residents. Looking for things to do in Oahu? You are in luck. Along the eastern shore are several trails, beaches, lava tubes, blowholes, surf breaks, and stunning coastal views. Families hike the paved Makapu'u Point Lighthouse Trail and surf at Makapu'u Beach and Sandy Beach.
Windward Oahu is home to Kailua Beach (popular with windsurfers and kayakers), Lanikai Beach, which rates as one of the most beautiful in the world, and Kualoa Ranch, a 4,000-acre private reserve famous for the zip line, horseback riding, and immersing in the 'ina (land).
Oahu's North Shore
Oahu's famed North Shore is within an hour of Honolulu. Here, world-class surfers compete. Koa Rothman, a North Shore native, big wave surfer, and cofounder of The Sunrise Shack, think you don't have to surf to appreciate his birthplace. "There are four kilometers of gorgeous white-sand beaches," he explains. Pipeline, a surf break off Ehukai Beach Park, is known for surf contests, while Sunset Beach is famous for sunset views. Eddie Aikau, Big Wave Invitational, is held in Waimea Bay Beach Park.
South Kauai
Kauai is nicknamed the "Garden Isle," because over 97% of the island is covered with vegetation. It receives a lot of rain, but just 20 minutes south of Mount Waialeale, one of the wettest areas on Earth, is Kauai's South Shore. This location is popular with snorkelers, swimmers, and Poipu Beach resort guests.
Locals claim that the South Shore has the prettiest sunsets. They recommend Baby Beach, a protected nook west of Poipu Beach with calm, ankle-deep waves, suitable for families with babies — hence the name. Other recommendations are the Sunset Wall, a local favorite at Koloa Landing near Ko'a Kea Hotel & Resort, and Salt Pond Beach Park, where a protected lagoon gives a beautiful sunset experience.
Inland Maui
The 30,000-acre national park centered around the 10,023-foot dormant Haleakala volcano comprises more than 75% of Maui. Haleakala is spiritual and memorable for many locals and visitors. Haleakala means "House of the Sun" in Hawaiian. High priests meditated and gained insight there. Native Hawaiians still appreciate it as a culturally significant site for Hawaiian identity.
Debbie Nakanelua-Richards, Hawaiian Airlines' director of community and cultural relations, recommends visiting Upcountry Farmers Market in Makawao on a Saturday. Tropical fruits, honey, grab-and-go meals, clothing, and fresh-cut flowers are sold here.
Lanai
Lanai is where Hawaii citizens go to reconnect with nature and culture. "You can still sense the aloha spirit," says Cooking Hawaiian Style host Lanai Tabura. Tabura and his three siblings were born and nurtured in Lanai and came to visit their mother and village. Lanai is Hawaii's smallest inhabited island, yet Tabura says it's great. His favorite spots include Lanaihale, Maunalei Gulch, Keahiakawelo (Garden of the Gods), and Pu'u Pehe (Sweetheart Rock) (legend).
Visiting Lanai is like stepping back in time. Life moves at a slower pace. The people are welcoming and exude aloha. Archaeological and cultural landmarks, such as Kaunolu (an old fishing hamlet), remain intact and leave you marveling at ancient Hawaiians' talent and persistence. You can't fully understand Lanai until you visit.
As you know, there are plenty more amazing destinations here you can explore and discover when you decide to take your family or loved ones for the Hawaii holidays. What are you waiting for? Check out the latest Hawaii holidays and book in advance to get that travel excitement on the way!
READ MORE ISLAND TRAVEL GUIDES FROM WANDERLUSTERS