Sri Lanka is arguably one of the most beautiful countries in the world. Defined by its palm-fringed beaches and mountainous interior visitors find solace in its jungled hinterland roamed by elephant and leopard and relish a retreat into its cool highlands that grow the country's famous tea.
Amidst all this there's an incredibly vibrant culture too. Overwhelmingly Buddhist, thronged temples, sacred relics, and religious festivals are also top Sri Lanka attractions to weave into your itinerary.
Planning a trip to Sri Lanka? In this post, you'll find essential Sri Lanka travel information such as when to visit, how to get a visa, and the best off-beat places to visit.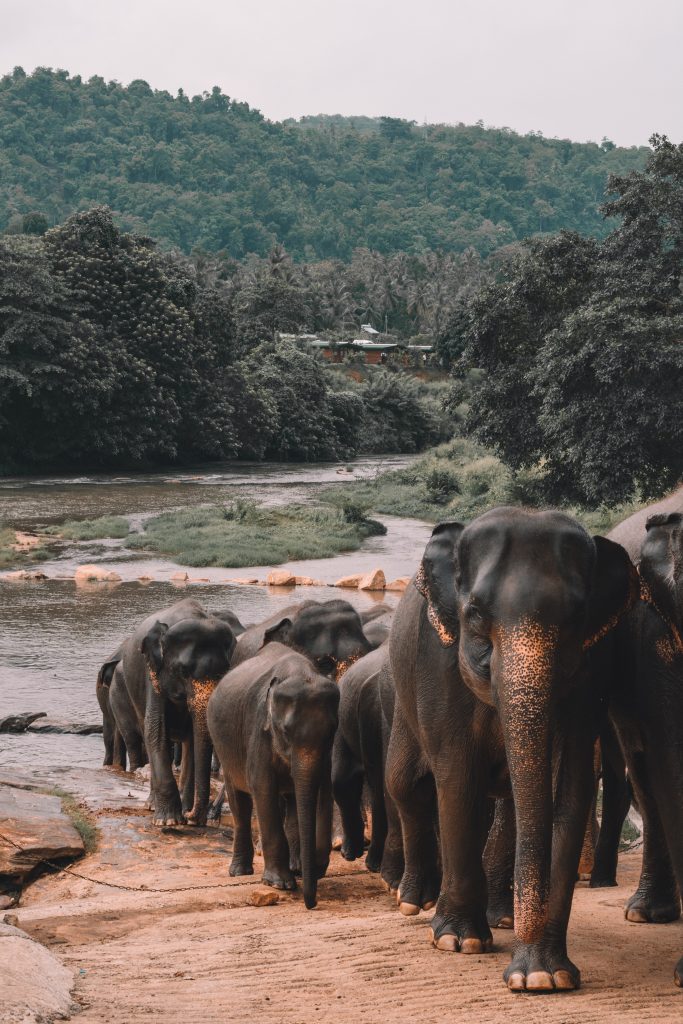 Essential Sri Lanka Travel Information
Avoid drinking the local tap water and don't take ice in your drinks. Although it's generally chlorinated and safe to drink, the unfamiliar micro-organisms it contains (compared with what you're used to at home) can easily upset your stomach. Consider packing a reusable water bottle with a purifier to reduce your spend and plastic waste.
Travel by train as often as possible but book in advance. While often slower, Sri Lanka's train network is pretty comprehensive and the cheapest way to see the country. If you're taking one of the scenic routes like Kandy to Nuwara Eliya or Ella, and want a seat, you'll need to book in advance through a travel agency as tickets can't be booked at the station less than four days in advance.
Pack flip flops in your day pack. When visiting temples in Sri Lanka you'll be asked to remove your shoes so consider packing some slim flip flops if you want to avoid walking bare foot.
Tuk Tuks are cheap to hire. Most tuk tuk drivers will let you hire them for the day for around $20. There's no need to bargain hard with them, unless you're in Colombo, and they usually offer a fair deal.
Accommodation is cheap. You can expect to get a room with a private bathroom and air conditioning for around $15 – $20.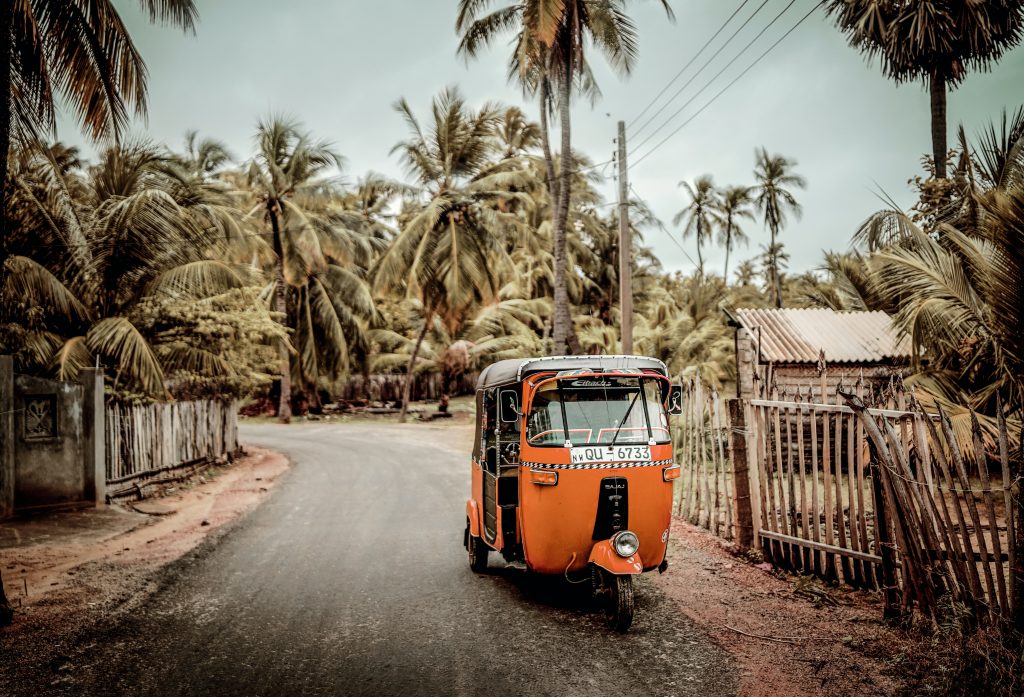 Best time to visit Sri Lanka
Sri Lanka has multiple monsoon seasons so the "best time to visit Sri Lanka" depends very much on where you want to go. For the southern, central and western parts of the country December through to May are considered the best months to visit. In the eastern part of the country, April or May to September is considered best.
Weather patterns are changing everywhere, and monsoons seem to come and go at different times each year so it can be difficult to ensure you stay dry – always pack some lightweight wet weather gear.
READ: 4 Incredible Countries You Could Relocate to in 2020
How to get a Sri Lanka visa
Most nationalities need a visa to visit Sri Lanka but thanks to the new Electronic Travel Authorisation or ETA, you don't need to visit an embassy or wait in line to be approved for entry.
There are three types of ETA:
Tourist: double entry for 30 days
Business: double entry for 30 days
Transit: up to 2 days
Travellers are be able to apply for the Sri Lanka Tourist ETA online at Byevisa.com and should have approval for their trip within 24 hours of submitting their application.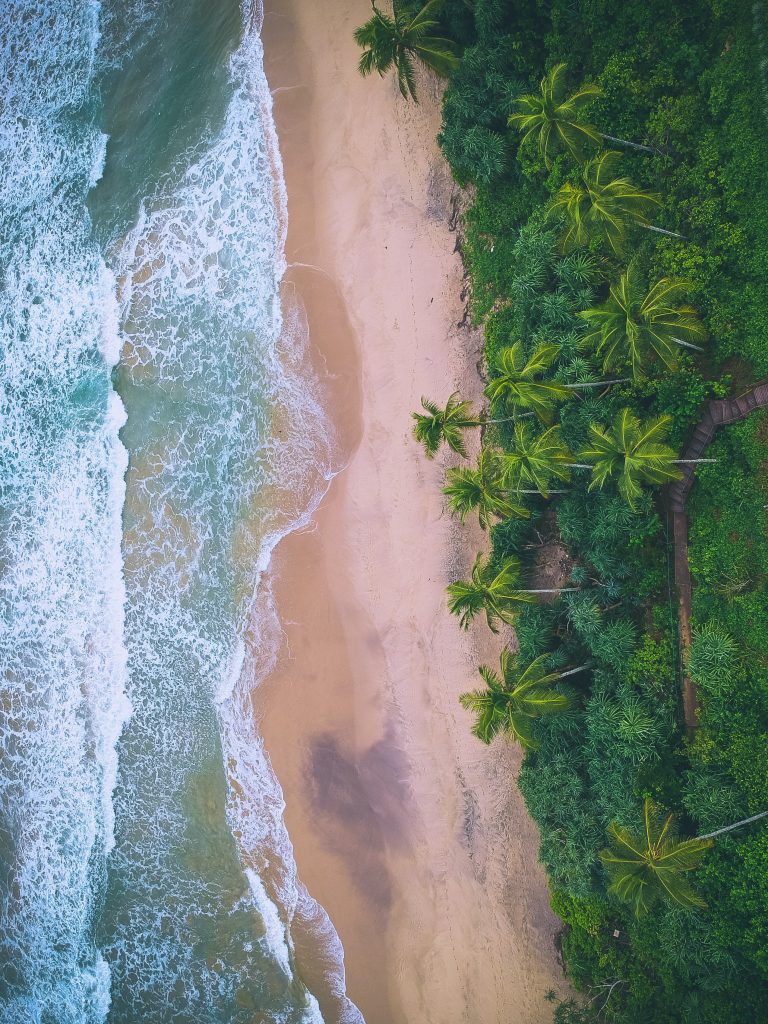 Buying a SIM card in Sri Lanka
When you arrive at Bandaranaike International Airport in Sri Lanka you'll find several mobile phone operators offering different "tourist plans" and pay-as-you-go SIM cards for mobile calling and internet data. A SIM with several gigabytes of mobile data and a reasonable amount of SMS and calling minutes will cost you around $10.
Check what international data bolt-ons your current network provider offers as it can be more cost effective to use your own SIM for data only if you don't plan on using a lot of SMS or local call minutes.
READ: 5 Must See Destinations For Your Next Summer Adventure
The best off-beat places to visit in Sri Lanka
Mannar – An eight-hour bus ride from Colombo, Mannar is an ancient city perched on a picturesque peninsula and boasts several centuries of Sri Lanka culture. Famed for its old baobab trees and azure blue lagoons it is an ideal retreat for nature lovers – birds like flamingos can often be seen in large flocks here.
Haputale – Clinging to a narrow mountain ridge at the southern edge of the Hill Country, the largely Tamil town of Haputale boasts epic views. On a clear day, you can view the south coast, and at night the Hambantota lighthouse pulses in the distance. On a not-so-clear day, great swaths of mist cling magnetically to the hillsides. Either way, it's a spectacular part of the country.
Batticaloa – The trading centre for rice and coconuts from nearby plantations, Batticaloa sits on an island off the coast of eastern Sri Lanka and is accessible via a causeway and ferry. Surrounded by palm-fringed lagoons, there's a mellow vibe to the town, and its huge fortress and many churches are well worth a half-day's exploration on foot.
INSPIRED? PIN THIS POST TO YOUR TRAVEL PINTEREST BOARD NOW!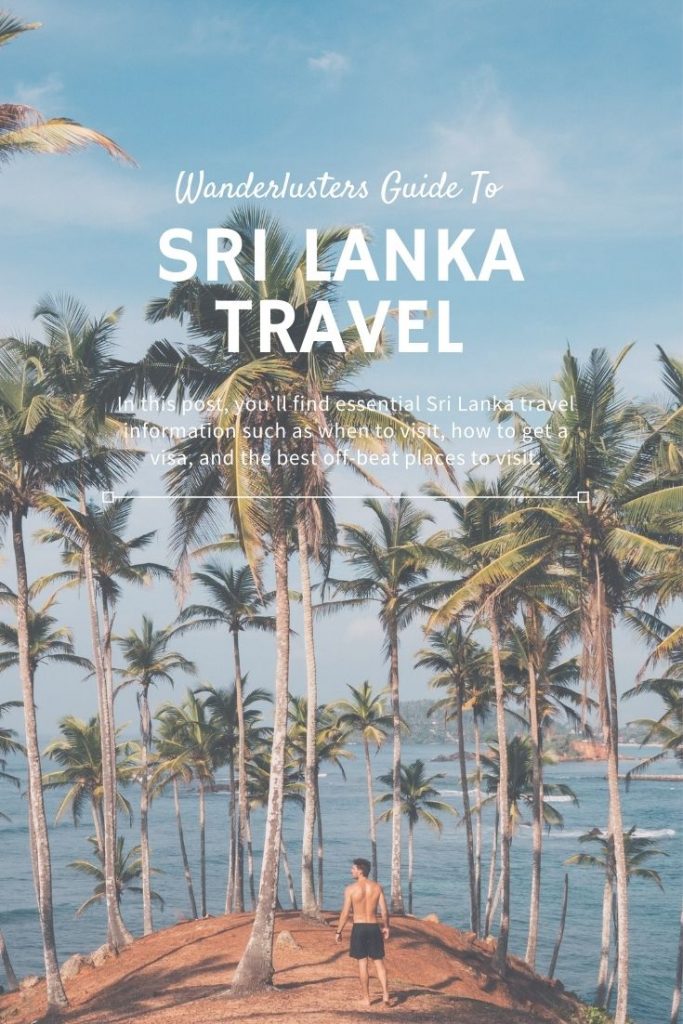 Sri Lanka may be small but it packs a powerful punch so make sure you take the time to see as much of the country as possible during your stay.