At age 14 I got my first job as a Yard Girl mucking out stables and filling hay nets on a Saturday morning. I earnt £35 for my efforts and right up until I was 16 I put that money into a savings account that I designated my 'horse fund'.
Oh how times have changed.
Whilst the 14 year old me had no clue that a decade later she would be travelling the world full time, house sitting and scuba diving her way through each new country. The 30 year old me sitting here wishes she hadn't spent the money she had worked so hard to earn on clothes, shoes, and nights out during sixth form.
It would have made a great addition to the travel fund I started aged 21.
So how did I save enough money to travel the world?
The truth is that when I started thinking seriously about saving for travel, I began to quantify everything I spent at home against something hypothetical that I could buy abroad. For example, every time I'd get a craving for a Starbucks, or contemplate an impulse purchase from Whistles, I'd find myself weighing up in my head as to whether I'd rather spend that money buying something pretty mundane right then and there, or leave it in my bank account and put it towards a flight, ferry tickets, or hotel stay in the future.
The latter always comes out on top – I can't even remember what Starbucks tastes like.
Inspired to reconsider how you spend your money? For London residents like me this interactive London tube map made by the team at LoveHolidays could help you re-evaluate the price of your daily commute. Serving up holiday ideas based on the price of your weekly rent and tube travel in the British capital, you'll be surprised how far you could travel instead of beating rush hour to make it into the office. According to their search engine if I could rent my apartment for one week, those funds, together with my weekly tube fare, could buy me a week explore Bulgaria! Which leads me to my first tip to help you save money to travel……rent out anything you own, whenever you're not using it!
HERE ARE THE 67 WAYS I SAVED ENOUGH MONEY TO TRAVEL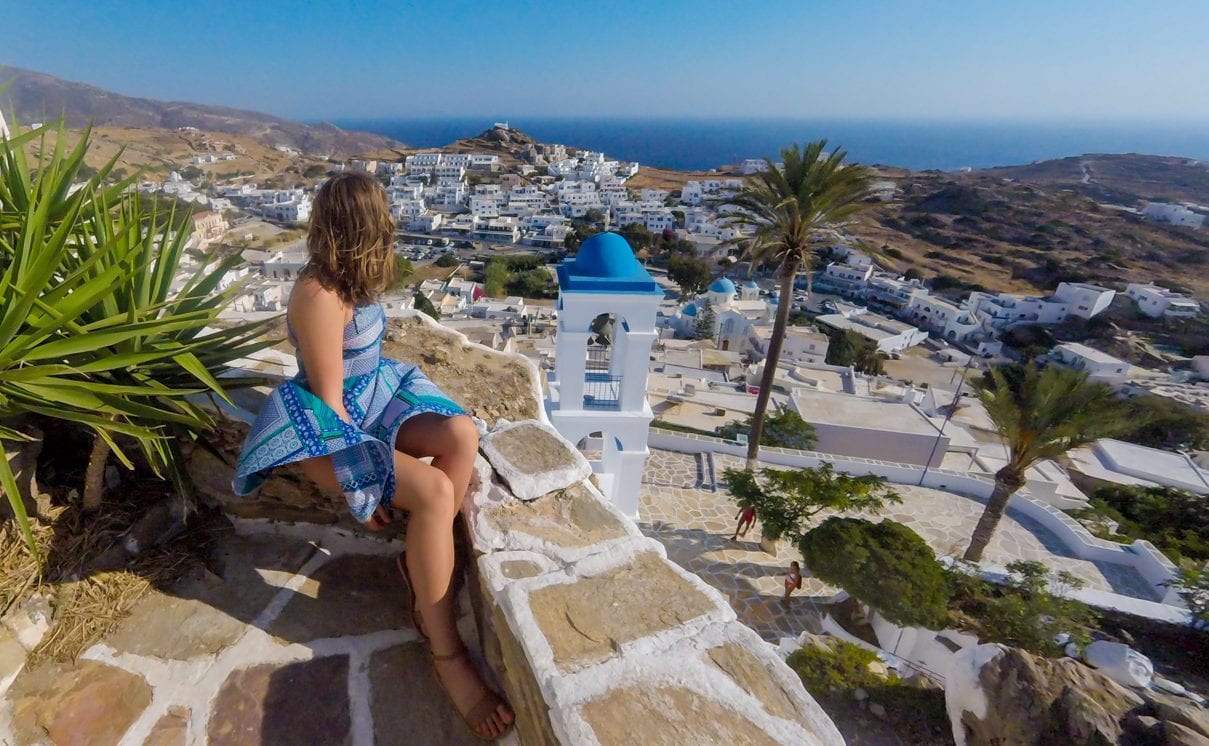 I've titled this article the '67 ways I saved enough money to travel' but to be honest the things I've found work for me probably won't all be applicable to your lifestyle. This article is meant to act as a guide to help you optimise your spending and (if you think a nomadic existence is for you) sustain full time travel.
As I've mentioned already, unnecessary spending is the easiest habit to curb in order to increase your savings. Before I'd even started planning my RTW route I switched to a new, more frugal daily existence.
I went cold-turkey on unnecessary spending.
I CHANGED MY EATING HABITS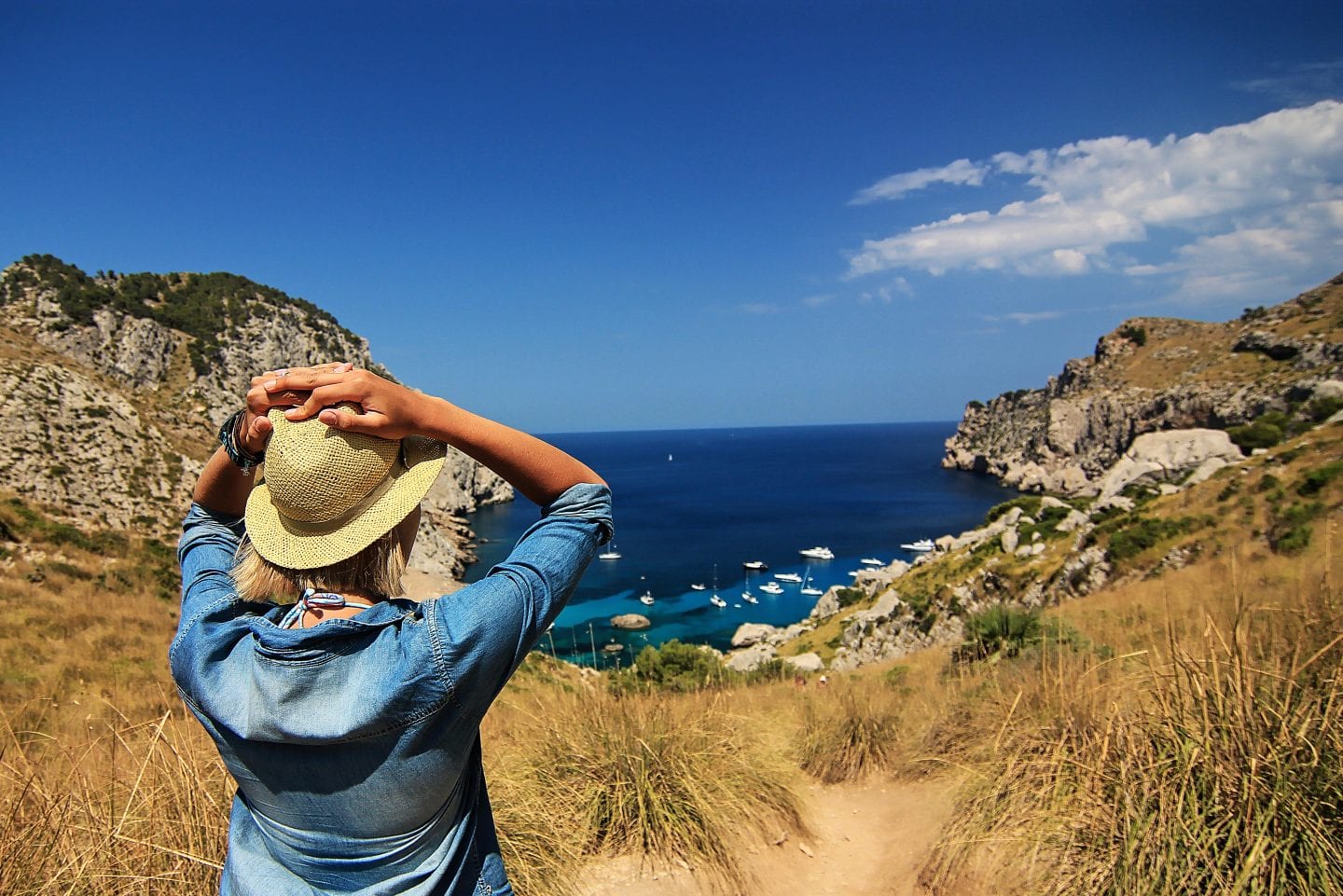 I stopped buying hot drinks and snacks on the go. I packed a lunch unless I knew someone else was footing the bill (batch cooking things on a Sunday is a great way to reduce your expenditure here), and I declined dinner invitations unless the meal was home cooked. I found that I started putting a lot more thought into my meals, looking at ingredients in terms of nutritional value and how likely they were to fill me up, and because of this I found that I started eating healthier.
I stopped buying meat and opted instead to fill up on pulses and grains which are comparatively much cheaper. I switched to own brand products at the supermarket, and drastically reduced the number of items I bought each week. I resolved to make do with what was in the fridge instead of satisfying my cravings, and stopped buying anything I thought I could live without eating.
I threw away the takeaway menus that I found myself perusing once or twice a week, and I chose to invite my friends over for drinks and dinner at home instead of meeting them in expensive cocktails bars and gastropubs.
Remember, it's important to be flexible when major life events like birthdays and weddings require above average spending, but don't feel you have to apologise for being more considered with your hard-earned cash. It's tough to live on a dime, especially when others around you don't have to.
I MOVED HOME TO SAVE ON RENT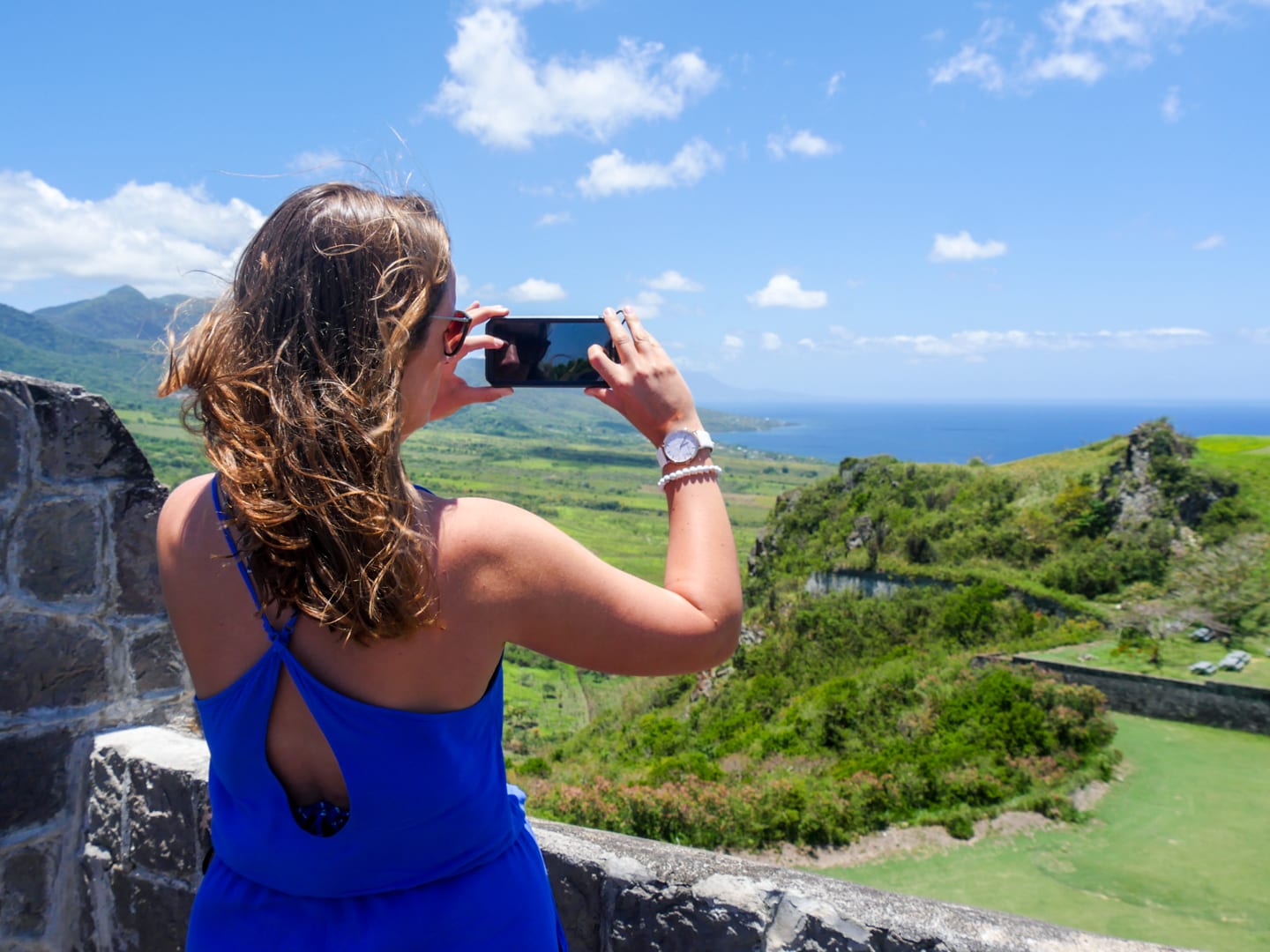 The one major lifestyle change I made was that I gave up my apartment in London and moved back home to live with my parents. Not everyone's cup of tea I'm sure, but when the opportunity to save upwards of £750 in addition to anything else I could scrape together came up, I knew it was the sensible option.
If moving in with relatives (for a short space of time prior to your trip) isn't a feasible option, I would definitely recommend that you consider house sitting. If you're familiar with my blog you'll have probably already seen my house sitting guides which highlight how you can live rent free when you travel by caring for someone else's home and pets. If not, take a look at three of my most popular guides below.
I used house sitting as a way of reducing my monthly spend whilst I was travelling (living rent free in 12 countries for a total of four years to date), but becoming a house sitter may provide a way to live rent free and save before you travel.
I am a member of the world's largest house and pet sitting website TrustedHousesitters, and have secured house sitting stays in places like Barbados, Nevis, Las Vegas, Auckland, and Melbourne where I stayed rent free for anything from two weeks to six months. There are house sitting stays listed worldwide, daily, so if you live in a big city you're likely to have a lot of opportunities to live rent free right on your doorstep.
I pay annual membership to TrustedHousesitters and have used their platform to secure sits in amazing destinations like New York, Las Vegas, Sydney, Barbados, and St Kitts & Nevis. If you choose to purchase membership through a link in this article a percentage of your payment will go to me. Thank you in advance for your support in helping to keep my blog online!
I CHANGED MY ATTITUDE TOWARDS POSSESSIONS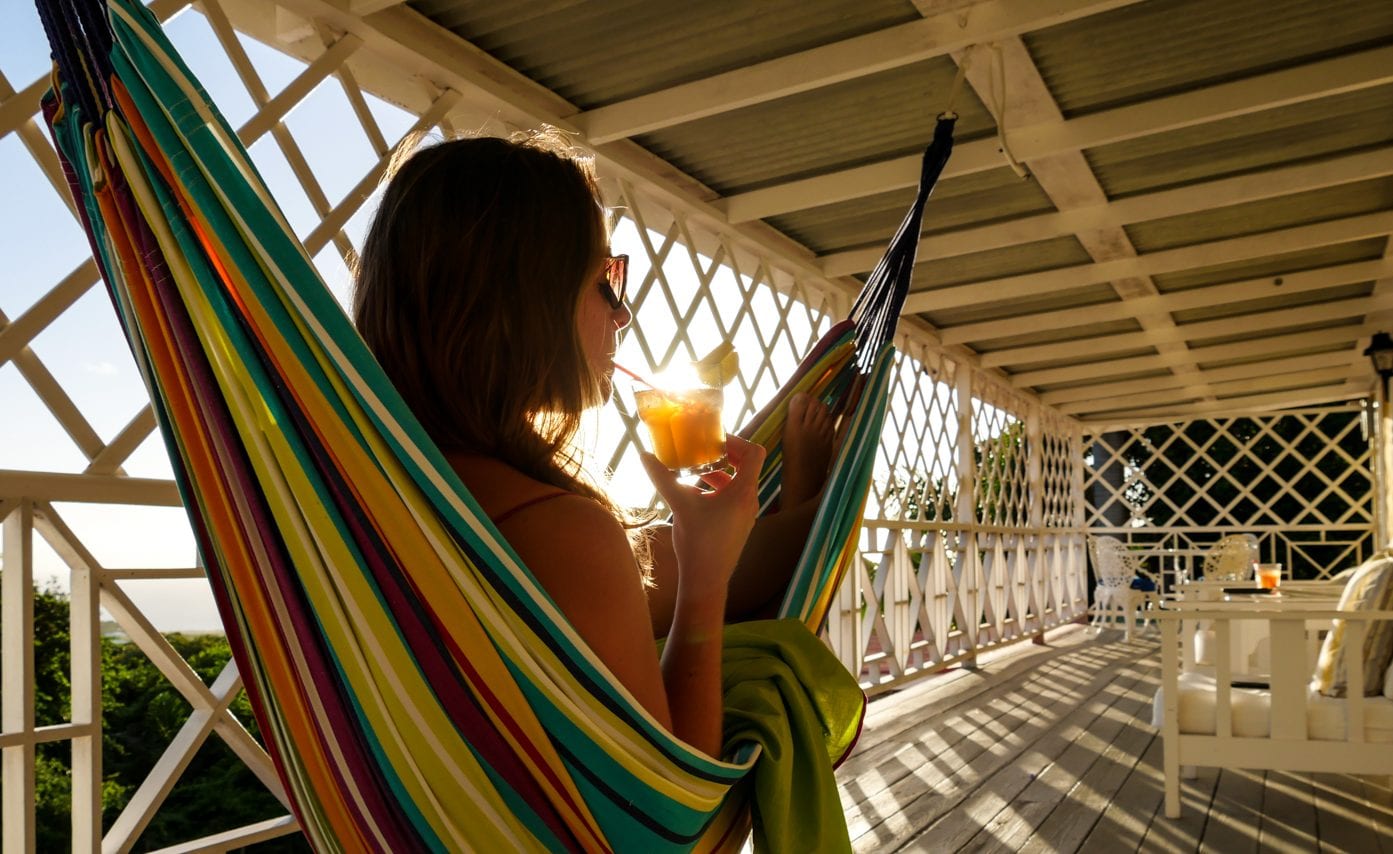 A really simple way to save money is to get rid of your car (if you can). Choosing to utilise public transport, or walk, can save you a substantial amount of money each month as you won't be buying fuel, paying for insurance, and paying to maintain the vehicle. I didn't have a car so instead, I chose to walk wherever possible and avoid paying transport costs; a small saving but you know what they say, every little helps.
READ THESE HELPFUL TRAVEL GUIDES FROM WANDERLUSTERS
I decided to sell anything I owned that I didn't really need, and didn't hold any sentimental value. I set up stalls at car boot sales, listed things on GumTree (there's a great new app out now called Shpock), and put nearly new items on Ebay.
I cut my phone plan right down to the cheapest option, quit the gym in favour of running (something that I've kept up throughout my travels as it's free and offers a great way to explore new places), and stopped all paid subscriptions to apps and magazines.
I GAVE MYSELF A MONTHLY CASH ALLOWANCE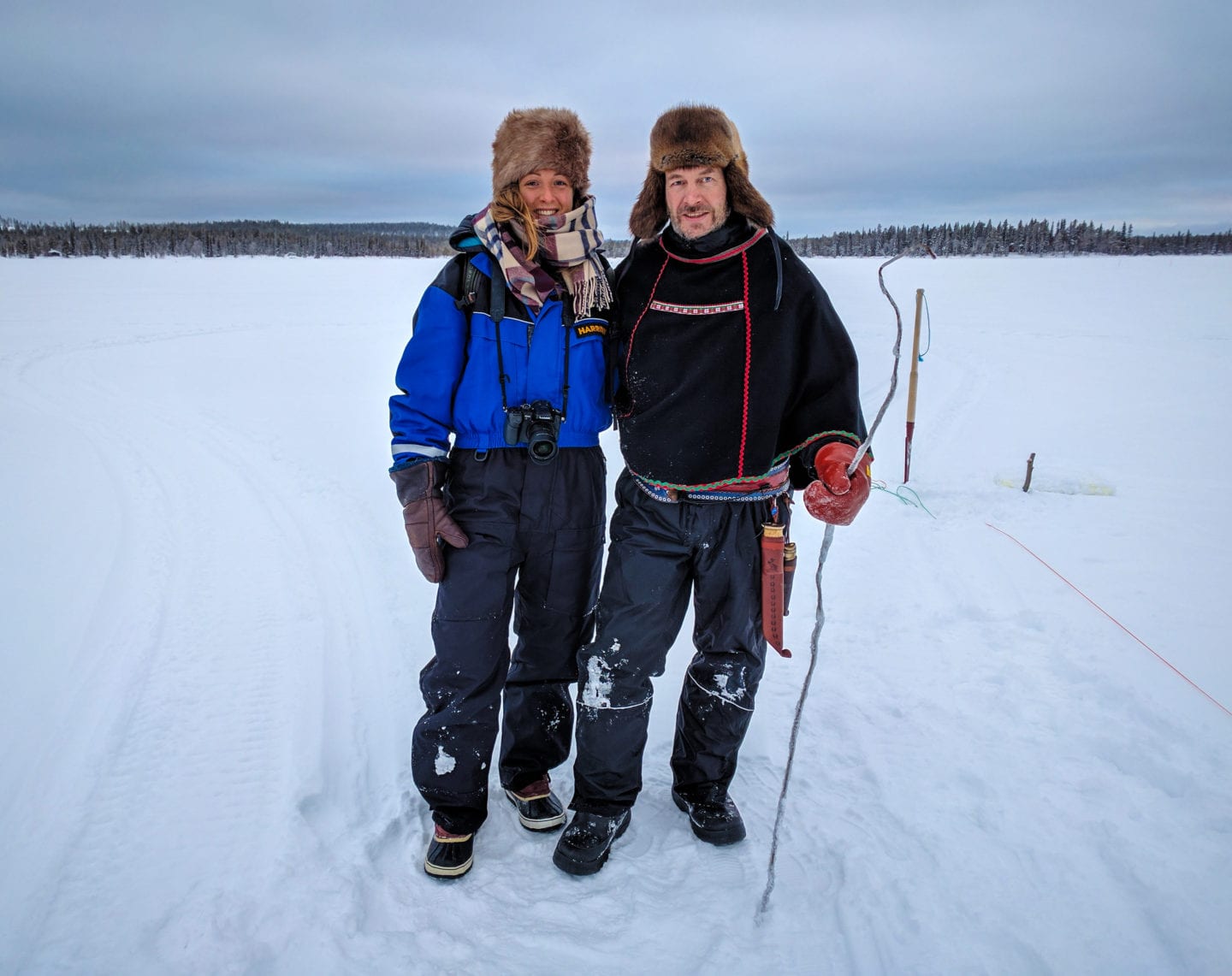 I'm a nightmare when it comes to spending on a credit or debit card because I find it completely removes me from the reality of the fact that I am depleting the funds in my current account. I'm sure this is the case for a lot of people, so I'd definitely recommend giving up plastic where possible and instead opting to pay cash for your purchases.
Calculate your average monthly costs and essential spending and determine how much you want to save. Then work out a sum that suits you, and take that money out in cash at the start of each month. I found it became a personal challenge to try and make it through the month with some of my cash fund still in my purse; it was always a real thrill when I did! One month I actually put the money towards a Euromillions ticket and won £11.46 so I considered that a reward for my efforts!
I LEARNED TO LIVE SMARTER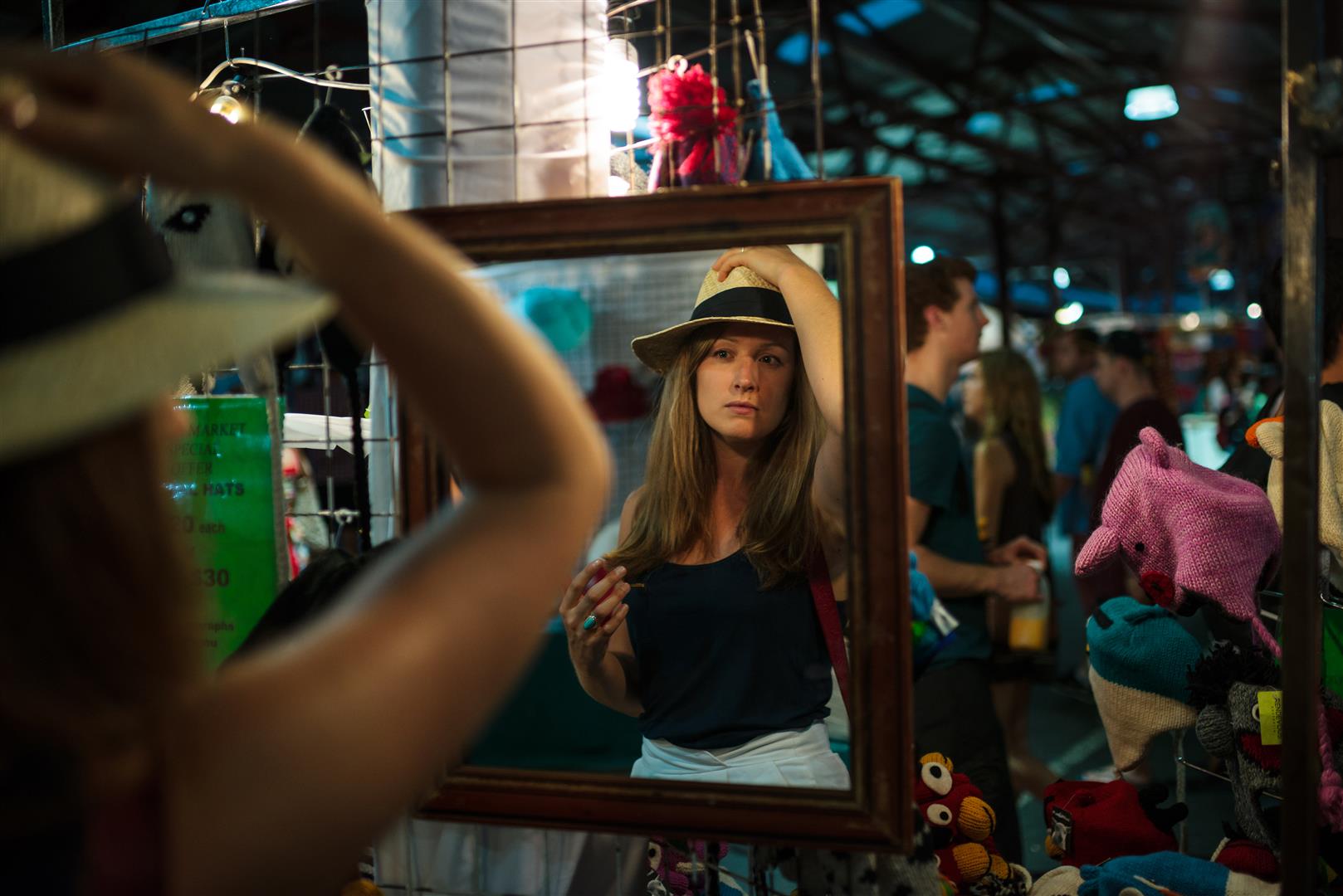 It's amazing where you can save if you're really smart about your spending.
For example, I came to realise that just because something was more expensive didn't automatically make it superior. As a result of this I found that I would spend more time researching my purchases and ultimately reap the rewards; buying a quality product for the best price.
I then decided to look for ways that I could find value whilst saving money. Instead of paying a small fortune to go to the movies and see a new release, I spent a fraction of that cost and rented a movie at home.
READ THESE HELPFUL TRAVEL GUIDES FROM WANDERLUSTERS
Instead of having subscriptions to a music streaming site, a TV streaming site, and paying for next day delivery when ordering online, I realised that I could pay for one service, Amazon Prime, and utilise their music, movie and tv streaming, as well as the free next day delivery service all for one annual cost. Again, this is a cost that you might feel is worth saving, but I found that having the option to listen to new music whilst out running or watch a movie on a Friday night, bowl of popcorn in hand, was a great distraction from the urge to be out spending money!
I upcycled clothing, browsed the racks of charity shops, and stopped buying new clothes all together. The latter was particularly difficult but something that helped ease me in to living 'out of a suitcase'.
I RESEARCHED THE ART OF FRUGAL TRAVEL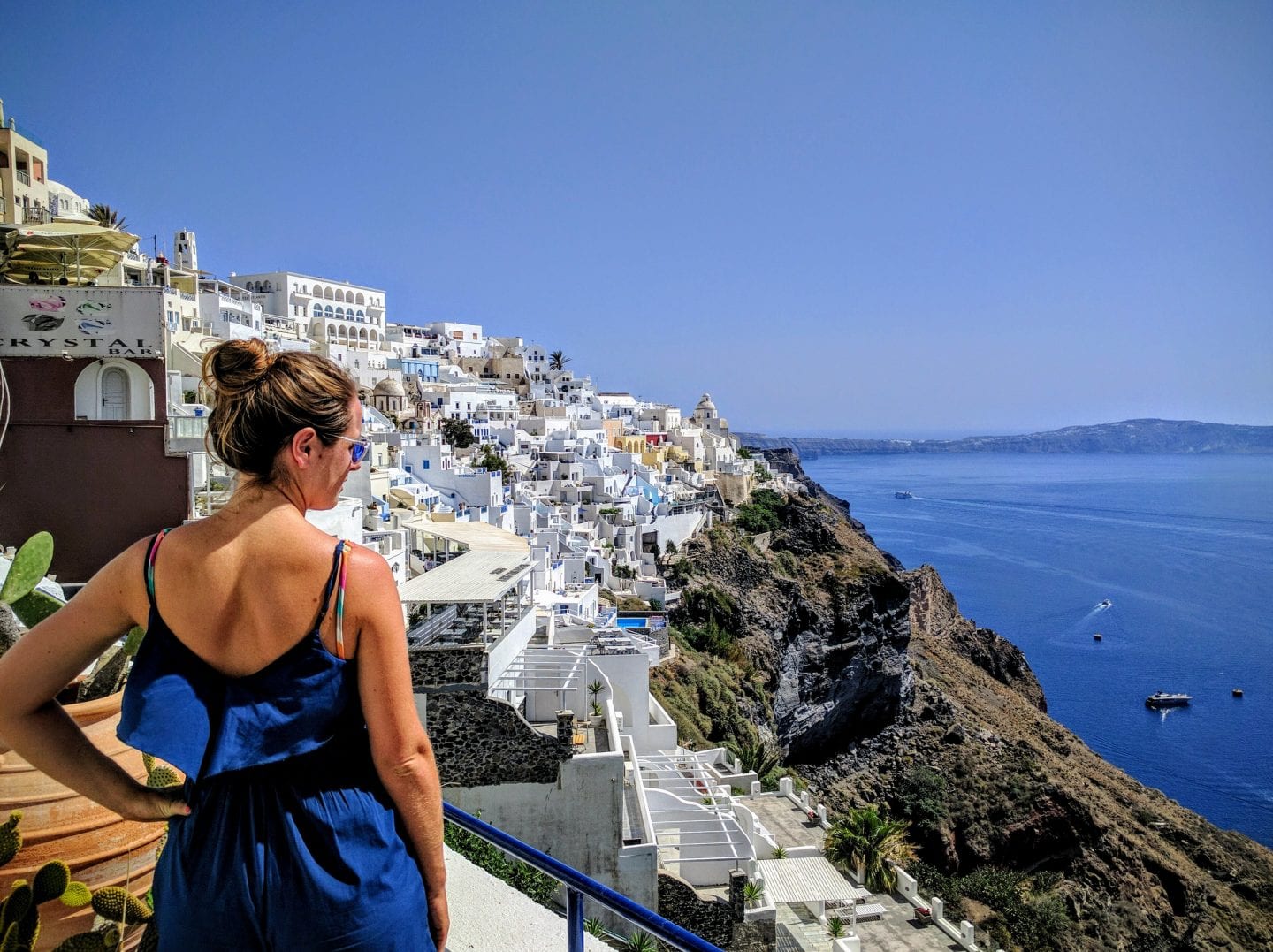 It's all well and good squirrelling away all that cash if you then blow it on one month of travel so I can't stress enough the importance of learning to travel well for less. I've already mentioned utilising house sitting as a way to reduce the cost of travel, but it's worth noting that a slow pace of travel can also be much more economical.
Even if you don't take on a house sit you'll find that longer term rentals (one month or more) provide a much cheaper nightly rate than a short term stay. This could mean that instead of limiting yourself to a cheap hotel or hostel stay, you could afford a comfortable place in the heart of your destination and enjoy time to fully explore.
Choosing off beat places to fly into and then utilising public transport to reach your preferred location can save you money on transport costs, as well as travelling out of season. Travelling with carry on luggage only is also a real money saver if you are flying with economy airlines. There's also some merit in making last minute bookings to take advantage of cheap fares and hotel rates.
I SAVED ENOUGH MONEY TO TRAVEL THE WORLD AND YOU CAN TOO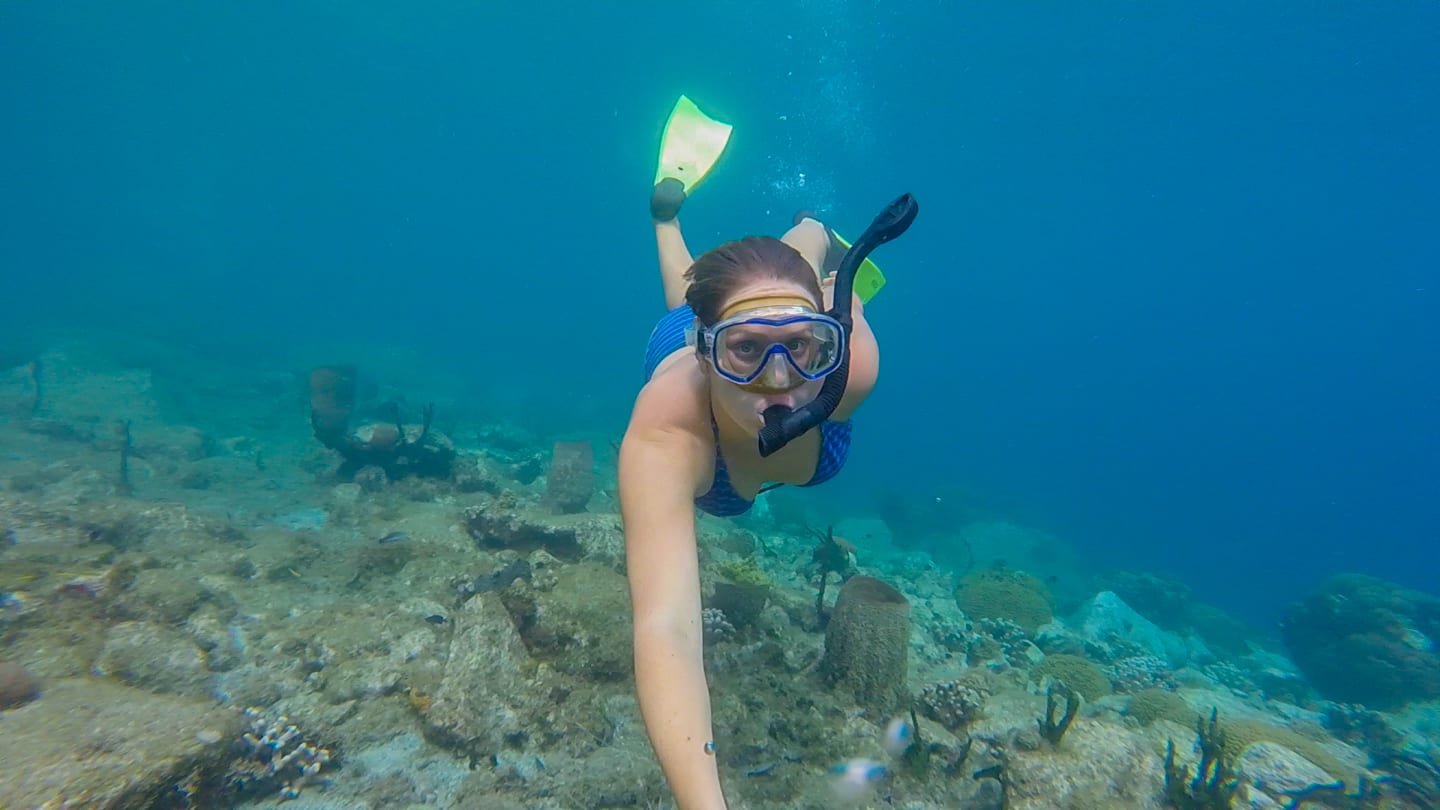 I appreciate that when you read through this article it sounds like your social life, shopping and eating habits need to take a serious hit in order to save enough money to travel. To be honest you will have to make adjustments to reach your saving goals but it is up to you how quickly you get there.
You don't have to make all the changes I did, and there may be others that you find work even better (feel free to leave a comment with advice for others if you can think of something I haven't included here).
Set goals but be relaxed in your approach, it's not worth enduring a miserable existence for 12 months to find that you're too depressed to contemplate an adventure.
INSPIRED? PIN THIS POST TO YOUR TRAVEL PINTEREST BOARD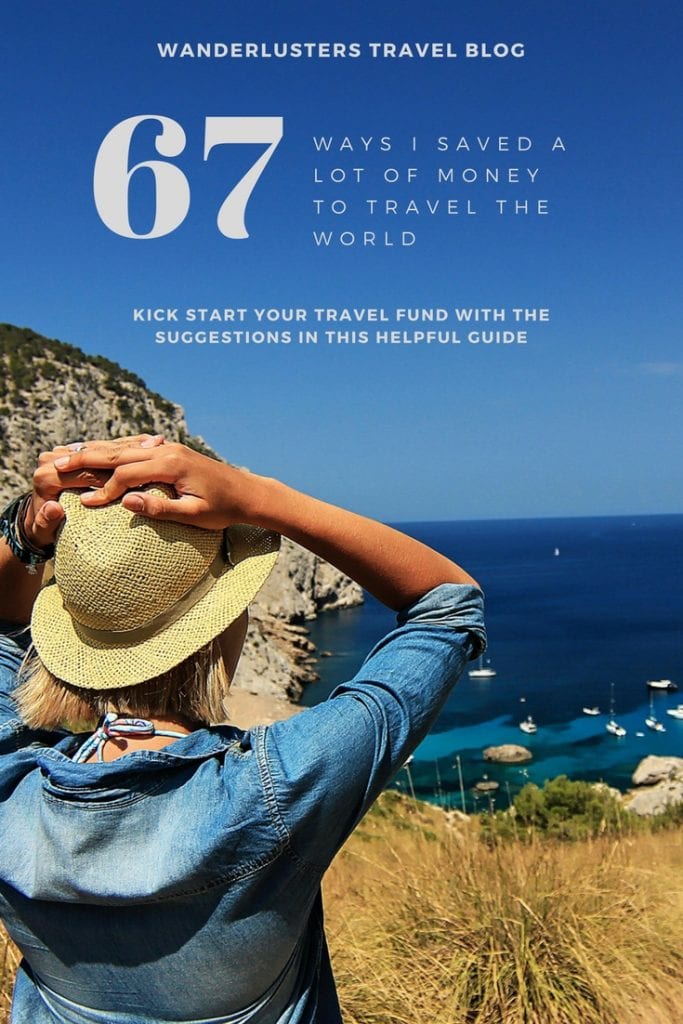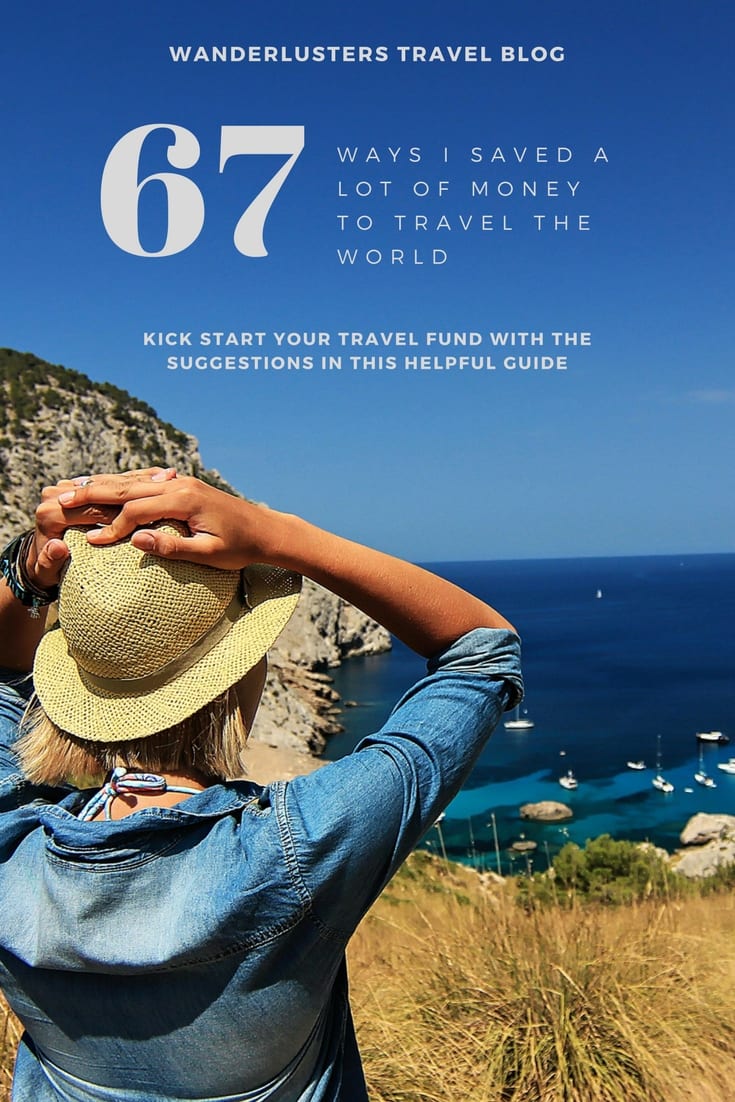 Do you have any additional suggestions you have found helped you to save money to travel? Leave a comment below!