If you're planning to head out into the wild it's important to prepare properly, especially if you're going alone. Having the right equipment with you is key to your success, and in extreme circumstances such as freak weather events, the right kit could ensure your survival. Before going on a camping trip consider the weather forecast, the kind of terrain you'll be traversing, provision adequate supplies, and then pack accordingly. Of course not every camping trip is intended as an extreme sport, however, it's always good to be prepared.
Here are 5 things you should get before going on a camping trip.
1. Choose an all-weather tent
There are a whole host of health benefits associated with sleeping outdoors. Unfortunately, the weather isn't always predictable so it's important to carry a waterproof tent just in case you need to take shelter.
When buying a tent look for models that come with a flysheet and a groundsheet, as well as a ventilated inner tent for maximum comfort in all weathers. If you are looking for a more luxurious accommodation option consider a small pop up camper that you can tow to your destination and set up in style on arrival.
2. Purchase a first aid kit and water purification tablets
A good-quality first aid kit is a must-have for any camping trip. You never know what might happen, and it's likely that you'll be a fair distance from a medical centre when you find you need help. If you're planning to go well off the beaten track consider a more comprehensive kit that includes an assortment of bandages and pain relief options.
In addition to your first aid kit you should look to buy ratio packs and a means of purifying water should your own supply run short. Ration packs are available from most outdoor shops and you can pick up a water purification straw or tablets online.
3. Buy a portable solar-powered fridge
If you're planning to set up camp in one place and explore the surrounding region over the course of a couple of days look at a portable solar-powered fridge to keep your perishable food supplies fresh. Consider the capacity you'll need and also whether the weather forecast is suitable to deliver the required amount of charge to keep the unit cool.
READ MORE CAMPING GUIDES FROM WANDERLUSTERS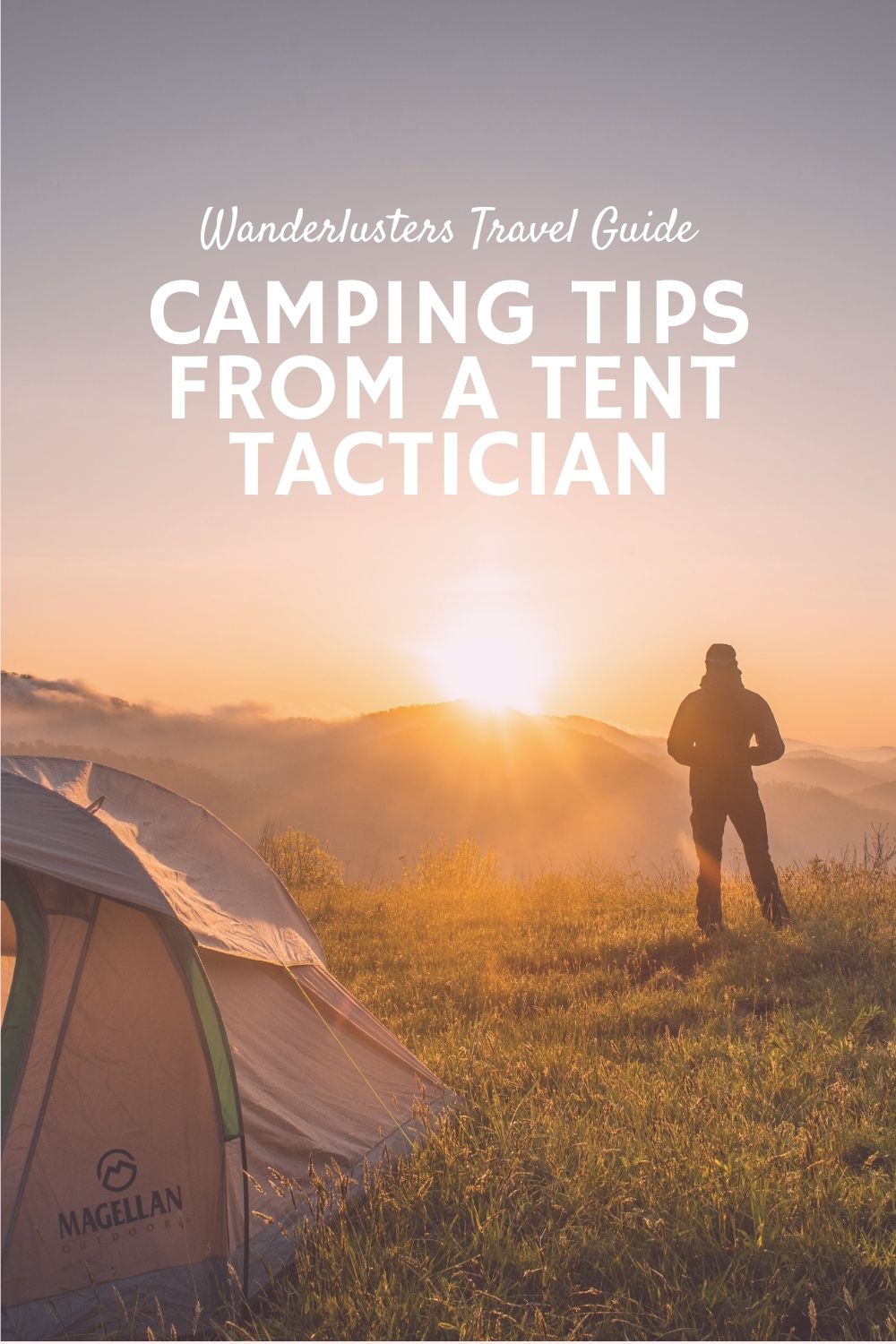 4. Get yourself a solar-powered charger
If you want to make sure your phone is always charged, it might be a good idea to get yourself a solar power charger, which will allow you to charge your phone in the wild with ease. Having one of these devices in your backpack will make sure that your phone is always charged and ready for use.
5. Keep a small fire extinguisher to hand
Last but not least, you might want to make sure you have a fire extinguisher with you at all times. While it might not be the most exciting item on this list, it is one of the most important ones. It doesn't matter how careful you are, accidents sometimes happen. The last thing you want is to start a fire in the wild and not be able to put it out.
Conclusion
The five products we mentioned above are all great choices for a camping trip. However, there are others that you might want to consider. For example, you might want to buy a power bank with you as well. This way, you will always be able to charge your phone or other devices, even if you don't have the sun shining. You might also want to purchase a quality headlamp so that you can see where you are walking at night. Either way, as long as you have at least some of the items on this list, you will feel much safer on your camping trip! Good luck!