I want to wake up in the city that doesn't sleep.New York, New York. As an outsider looking in, the relentless hustle and bustle can seem a tad overwhelming.
When stood in the middle of Times Square you can feel the pulse of the city beneath your feet. Exploring the maze of streets and avenues is addictive, every sidewalk is lined with treasures to explore.
Home to Carrie Bradshaw, Betty Suarez, Michael Corleone and the Teenage Mutant Ninja Turtles, New York's iconic identity has been portrayed in thousands of films and TV series. Captivating the imagination of travellers from all walks of life it's the perfect place for a long weekend.
With air travel becoming ever more accessible a trip to the Big Apple is an attractive prospect, but how can you make the most of your 48 hours in the greatest city on earth?
Here's my guide.
Hail a taxi cab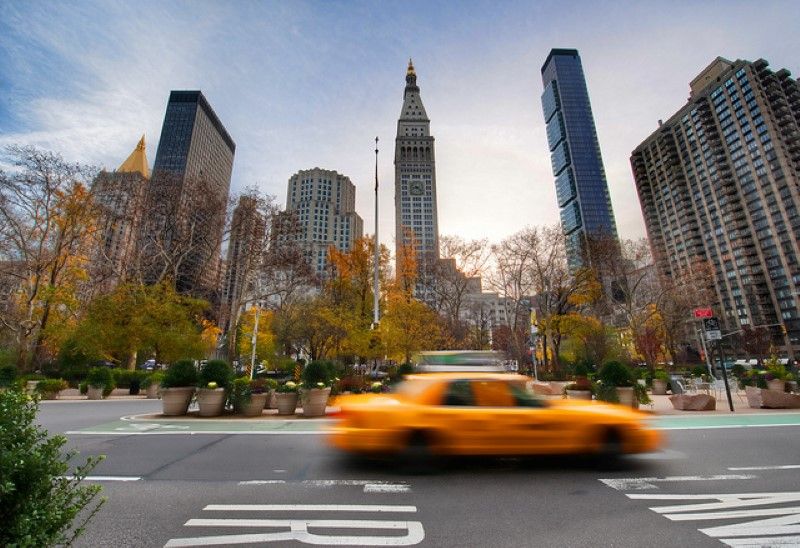 Image | Stuck In Customs
The quintessential NYC experience has to be hailing a yellow cab. You've just been to dinner or to see a Broadway show and as you walk along the sidewalk the heavens open. All notions of budget travel will vacate from your brain.
Adhere to tradition and hail a taxi cab using the following 5 step program.
DO //
Position yourself at the edge of the sidewalk/in the curb and impersonate the statue of liberty.
Dance, sing, jiggle about and draw attention to yourself.
If this is unsuccessful consider changing your location slightly – stand 'up-road' of anyone else attempting to find a ride home, and remember intersections provide maximum exposure.
Make sure you only use licensed taxi cabs
Once you've successfully flagged down a taxi cab…
DO NOT //
Engage in conversation that will alert the diver to the fact you're a tourist – this is a sure fire way to end up taking the scenic route.
Eat a sloppy joe/ ice cream or any other food with a potentially high spill hazard. An angry taxi cab driver is not a pretty sight.
Take in New York's top attractions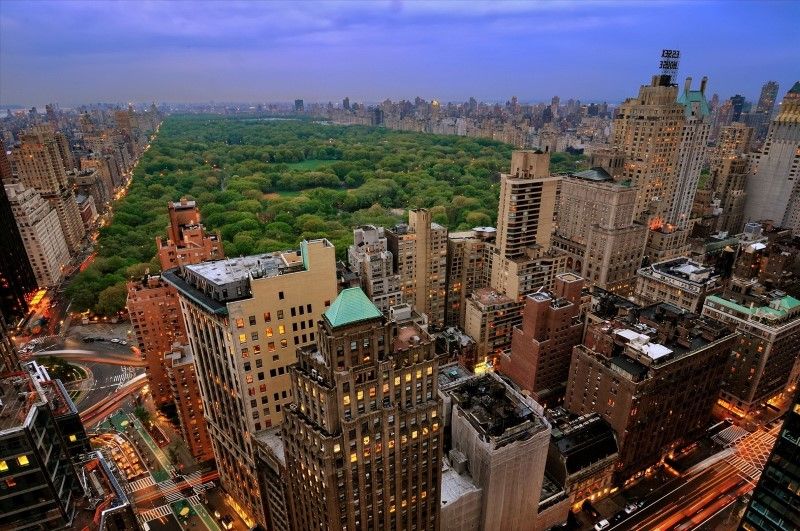 Image | Andrew Mace
It's almost impossible to visit New York without stumbling upon one of the city's iconic landmarks, however if your time is limited why not book a tour that incorporates your favourites into one afternoon?
With so many New York city tours to choose from we've compiled a few that would suit a 48 hour itinerary.
To Visit NYC's famous landmarks try the All Loops Tour. This 48 hour bus pass enables you to hop on and off as you please at a range of Uptown, Downtown or Brooklyn Loop locations. Take in the Rockefeller Plaza, Empire State Building, Fifth Avenue, Central Park and The Guggenheim, or take a trip to Times Square and on to explore Greenwich Village. With no restrictions this is the perfect ticket to compile your own tour of the city.
Central Park Rickshaw Tours are a fun way to soak in the sights of the city's most iconic outdoor public space! Feel the wind in your hair and enjoy the people watching opportunities it provides.
If you're a movie buff why not take a trip to see some of locations used in your favourite films and TV series? From Sex and the City to the Sopranos, there's a wealth of themed tours to choose from.
No visit to New York would be complete without a trip to see the Statue of Liberty. Standing proudly in the New York Harbour the statue was a gift from the people of France. Symbolising their international friendship it is possibly the most recognisable addition to the city skyline. When hopping aboard a cruise out to view the statue up close, you also have the opportunity to see the cityscape from a unique perspective. Grab a Statue of Liberty flex pass and enjoy the archetypal NYC experience.
If you're a culture vulture NYC is the place to be. The city is bursting with creativity and has galleries, museums and theatres in abundance. Our hot picks for a weekend of culture are the world famous Guggenheim and Museum of Modern Art followed by an evening of musical theatre.
When planning things to see and do in New York pick out the tours and activities that appeal to you and then look online for tickets and deals that incorporate your chosen itinerary.
Explore Central Park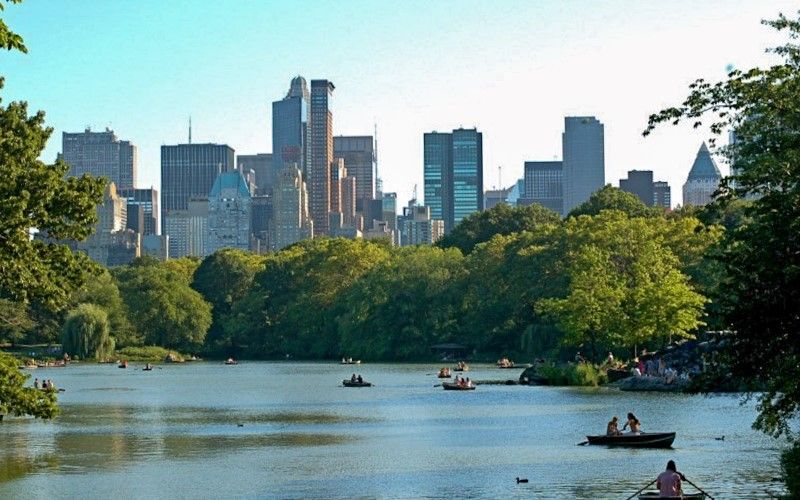 Image | Daniel Case
Opened in 1857 Central Park plays an important part in the life of every New Yorker.
Covering 843 acres of lakes, walk ways and wide open spaces it's a great place to escape from the hustle and bustle of the city. After a morning of shopping up a storm on Fifth Avenue, why not leave your fabulous new purchases at your hotel and head across to the park to discover the hidden world within.
If you're feeling poetic why not rent a row boat and indulge your creative thoughts in your own sanctum of tranquillity. Although once a thriving past time within the green parks of the city, just two companies have continued the tradition of allowing visitors to relax on the water. A perfect way to enjoy a summers afternoon and take time out from the ravages of fast paced city living, this is a quirky alternative to a picnic in the park.
If your itinerary doesn't allow time for visiting the park during the day consider grabbing your running shoes and heading out for a morning jog. Be a savvy traveller and combine getting your fitness fix with a little sightseeing.
Embrace 24 hour living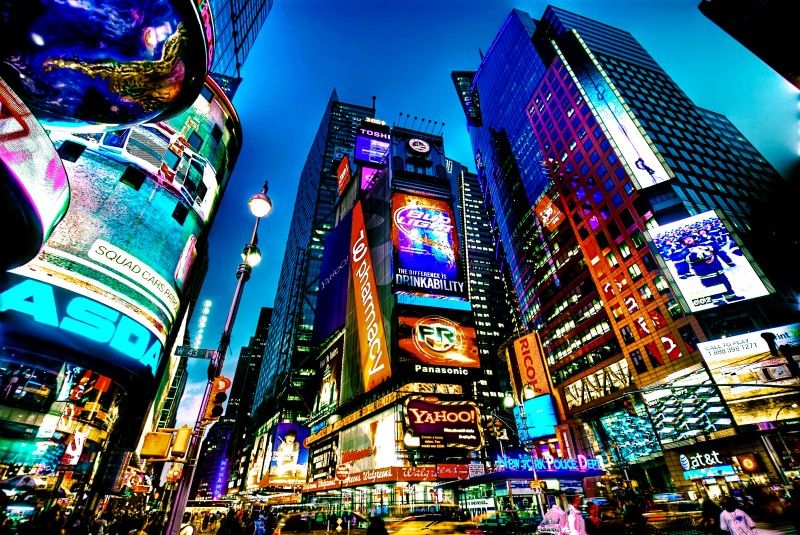 Image | Francisco Diez
If you're tight for time in the city that never sleeps we suggest you take heed of the city's catch phrase and continue your 'sightseeing' after dark. Famed for its social scene New York has a wealth of trendy watering holes, wine bars, live music venues and nightclubs to keep everyone in a party mood.
From Michelin starred fine dining to market food and takeaways, you're sure to find cuisine from each corner of the globe. If you've blown your budget on airfares and activities why not indulge in a cheap eats favourite and grab a slice of authentic NYC pizza? Want a meal with a view? Head to Robert Restaurant a top the Museum of Art and Design where you can enjoy views over Central Park and Columbus Circle while sampling some superb cuisine.
Enjoy the party atmosphere but be sure to pace yourself as you'll have a full day of activity ahead of you tomorrow.
If you had just 48 hours in New York what would be first on your itinerary? Are you a culture vulture, movie buff or shopaholic?
INSPIRED? PIN THIS POST TO YOUR TRAVEL PINTEREST BOARDS NOW!
✈ ✈ ✈
Share your New York tips with us in the comments below.