With warm summer weather just around the corner, it's time to start preparing for your next outdoor adventure and when the sun is shining there's nothing more rewarding than spending a day on the water.
If you're looking for things to do on your own boat, or are considering getting a rental for the day, read on below:
Try wakeboarding
Why don't you make your seaside holiday more thrilling by expanding your horizons and trying new passions like wakeboarding? It is a stimulating, dynamic and thrilling watersport. Apart from the thrill of flying across the water at breakneck speeds, you also get to exercise. If you were planning to use your holiday to get in shape, you should try wakeboarding. For the best wakeboarding experience, ensure you get your boat fitted with wakeboarding gear from Aerial Wakeboarding. You will also need to wear a life jacket and a helmet, even if you are a strong swimmer.
A dock and dining day
Don't deny yourself the chance to enjoy a pre-prepared meal and refreshments all day at the waterfront homes of your boating crew. You can start early breakfast at the first home and then cruise leisurely to the next stop for lunch. Finish up with the appetizers and cocktails to the next friend. Carry on until you run out of friends with homes near the waters.
You can still enjoy a dock and dining day even if you don't have friends with waterfront houses. Consider having pre-prepared meals for boat trips. Each boat should choose a destination where you get to enjoy your meals and drinks. Better yet, you can make the meal preparation part of the fun and experience. The idea is to enjoy your day on the water with friends and family.
READ MORE LOCAL TRAVEL GUIDES FROM WANDERLUSTERS
Attend events
There are a lot of events at various waterfronts and waterside parks. Use your boat to get to those concerts, art shows, sporting events, and festivals that are happening around you. Pick an event near you, and be sure to check with the nearest marina for docking and transportation.
Nature watch
Another exciting way to enjoy your boat nature watching. Ensure you record down what you see to preserve your travel memories. This way, you'll make your trip more fun and enjoyable. You can't fail to note down the tidal action in the water. As you travel, record the flora and fauna that you may come across. Note down the species, the date, weather, water conditions, tide, and time of the day, along with your impressions and observations. You can also spend your day photographing wildlife from a boat. Whether it's on a lake, sea, or ocean, you can silently float without getting near the animals.
INSPIRED? PIN THIS TO YOUR TRAVEL PINTEREST BOARDS NOW!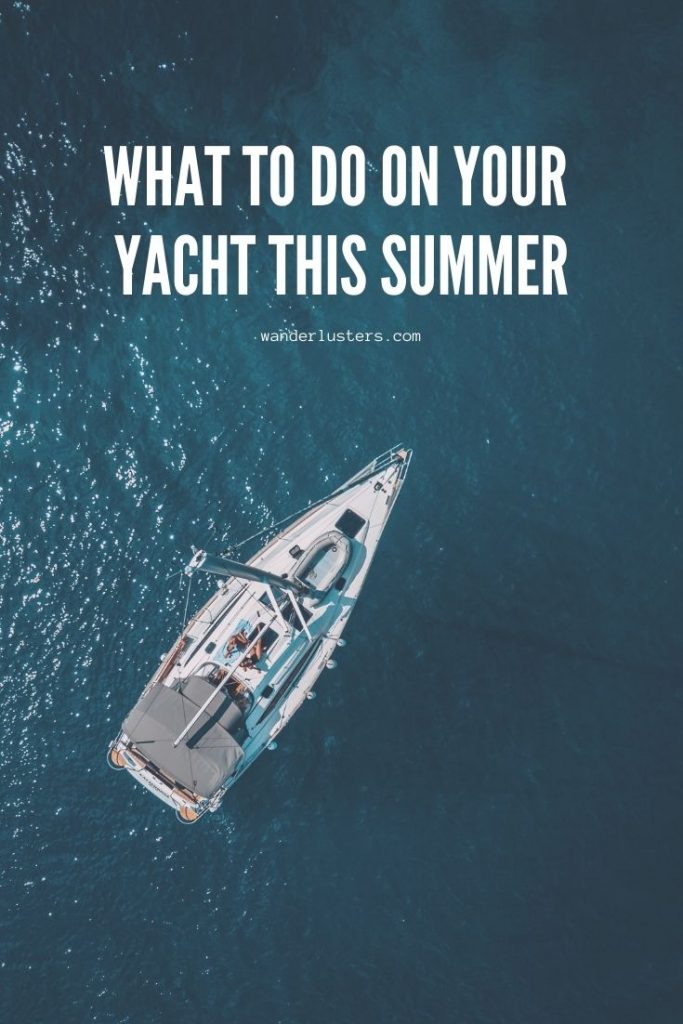 Remember, your summer should be fun and enjoyable, and a boat trip is a great start. All these tips will help you beat the boredom during your boating adventure.