If you're not an outdoorsy person yourself, then choosing a gift for a person who enjoys spending time outside can be tough. If you're looking for a present to make someone's active escapes even more enjoyable but aren't sure where to start, here are four gift ideas for people who love the outdoors.
Moisture-wicking wool socks
Speaking of stockings, there's nothing better than a great pair of wool socks for outdoorsmen who spend a lot of time in the cold. Wool socks can come in many different styles and thicknesses, and the choice you make will depend on the type of outdoor activity the receiver will be using them for. Skiing socks are very tall and not thick while hunting socks are usually very thick and at least calf length. If you're not sure what style is best, you can never go wrong with a thick pair of wool socks. 
A high-powered flashlight
If your outdoorsman is usually scraping by with flashlights running on replaceable batteries, then a rechargeable flashlight will be a gamechanger. A flashlight might not seem like a glamorous gift, but it's sure to be a gift that gets used. Whether your outdoorsman enjoys hiking or is an avid hunter, a dependable flashlight will never be left behind. If you want to make a flashlight even more special, there are some online shops that will customize a flashlight with engraving. Add a name, initials, or even a full design to the body. A little bit of customization will elevate a flashlight and make it a very personal gift.
READ THE BEST OUTDOOR TRAVEL GUIDES FROM WANDERLUSRTERS
Vacuum-sealed beverage containers
Vacuum-Sealed drink containers are great for the outdoorsman who doesn't let cold weather keep them inside. Whether you spring for a full thermos or a travel mug, a good vacuum seal will keep drinks warm for hours. There's nothing better than a cup of coffee that stays hot all the way into the office, or water that stays icy for hours on a summer day. Like flashlights, a vacuum-sealed drink container is sure to be a gift that will quickly see regular use in an outdoorsman's day-to-day life.
Rechargable hand warmers
No, not the little single-use baggies. Rechargeable hand warmers have hit the market, and they're great for outdoorsmen who frequently have their hands out of their gloves, like ice fishers. They're also great for carrying in a pocket or bag to take along "just in case." Keep in mind how big some of these hand warmers are, though. If you want them to fit inside a pair of gloves or mittens, they might not fit the bill. If you're looking for something to keep hands warm without sacrificing the protection of gloves, then rechargeable gloves and mittens might be better. They're pricier, but they're better designed for skiers, snowboarders, and other outdoor enthusiasts who need their hands free. 
INSPIRED? PIN THIS TO YOUR TRAVEL PINTEREST BOARD NOW!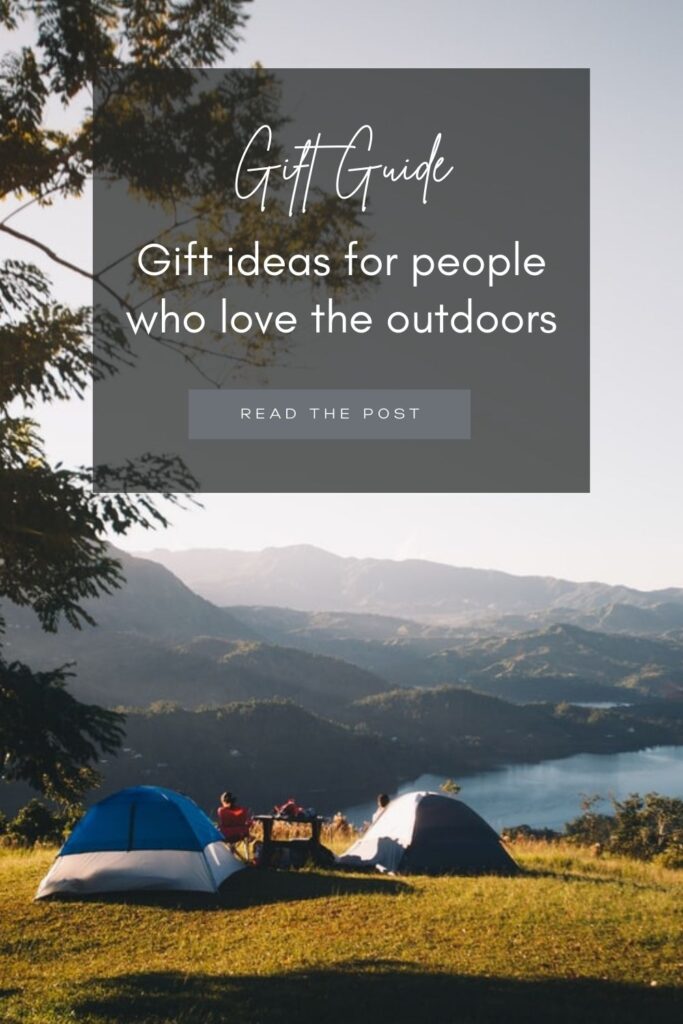 If your loved one enjoys being outdoors and exploring nature, any gift that makes that experience better is a great choice. Whether it's a personalized flashlight or a unique pair of socks, you can't go wrong with any of these four gift ideas.