As a travel destination, England is best known for some of its more landlocked locations – and understandably so. London is one of the world's most interesting cities, Manchester and Liverpool can always draw a crowd, and nature lovers tend to flock to places like the Cotswolds and the Lakes District.
These are all very worthy places to visit, and I'd encourage you to go if you get the chance to travel to any of them. They also have a way of overshadowing a sort of sneaky fact of international travel, however: England has some pretty cool coastal towns.
These are three you might want to pencil in on your list.
THE TOWN OF DEAL IN KENT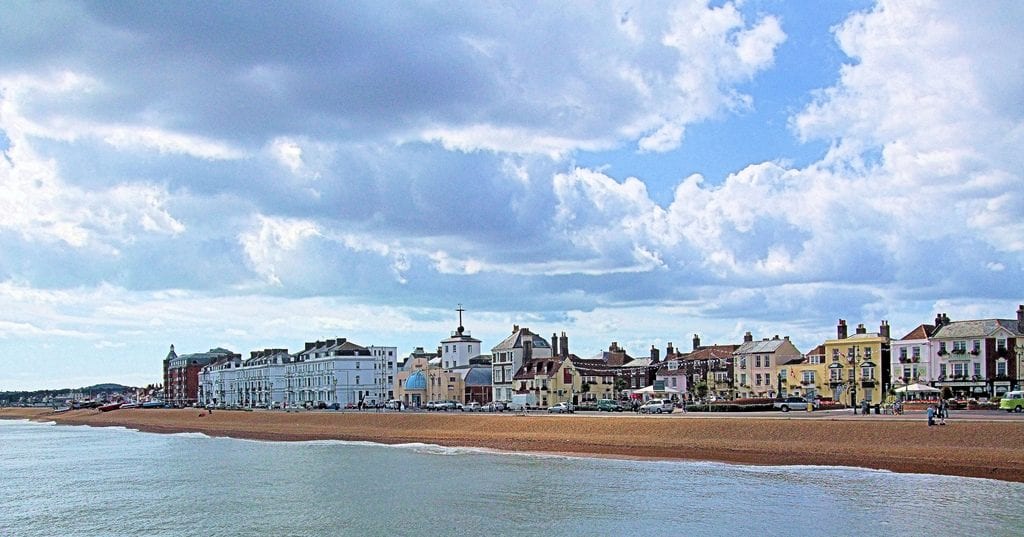 Deal – and yes, that's the name of a city – doesn't tend to generate too much attention outside of the UK. It's not a particularly big place, and again, UK beach destinations in general can be easy to overlook. But this is something of a gem on the East Coast facing France.
A piece on the top 20 coastal towns in the country (which incidentally ranked Deal number one) put it simply but perfectly, saying you only come to Deal to come to Deal. That is to say it's a destination town, where a pleasant, vintage-feeling town full of quaint cottages and local establishments welcomes an eclectic mix of visitors throughout the year.
It can be a little bit chilly for a beach town, but Deal has plenty to offer vacationers even when the beach itself isn't inviting (though it often is). The Deal Castle, right up against the sands, is perhaps the main attraction – a 16th century fortress built for none other than the infamous Henry VIII. But parks and gardens, an historic theater, and local restaurants also make for a lot of fun.
THE CITY OF BRIGHTON AND HOVE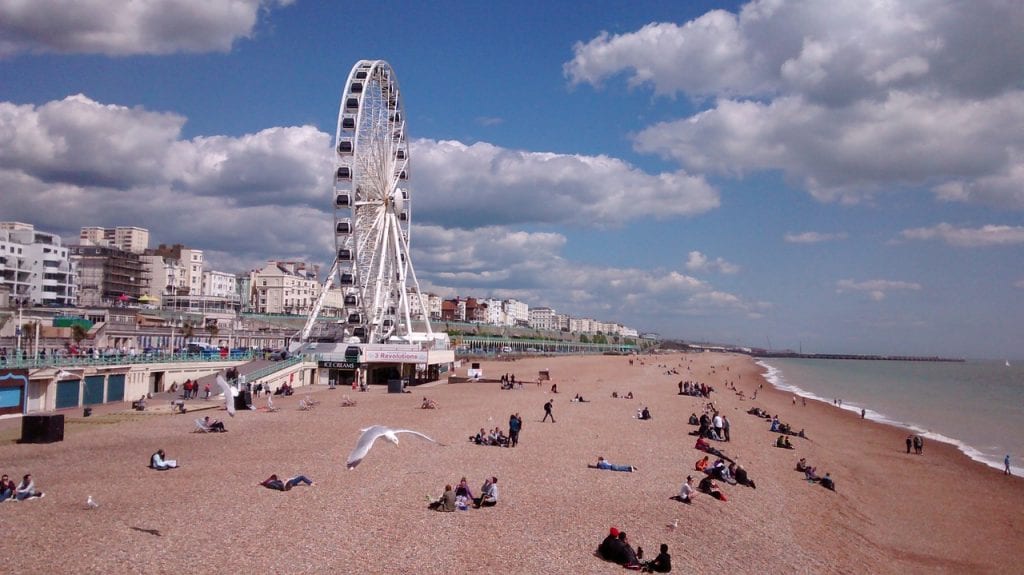 Brighton might be the most famous of the British beach towns, not least because of its legendary pier, which functions almost like a miniature amusement park out over the sea. That's not all there is for attractions though.
The Brighton Wheel is a tremendous beach side Ferris wheel to ride, particularly around sunset. The Royal Pavillion is a Far East-inspired palace of sorts built as a vacation home for royalty. And with real money gaming fully legal in the UK since the passing of the Gambling Act of 2005, the city has also become a hub for casinos. There are a few different establishments, some of which are right on the beach.
The beach itself is a fairly lengthy expanse, and one that hosts numerous festivals and other events throughout the year. Though it can be windy, the late summer temperatures are pleasant enough to spend a lot of time outside and even in the water. It can also be a fun spot for surfing and other water sports, though the surf can be challenging.
THE HISTORIC TOWN OF HASTINGS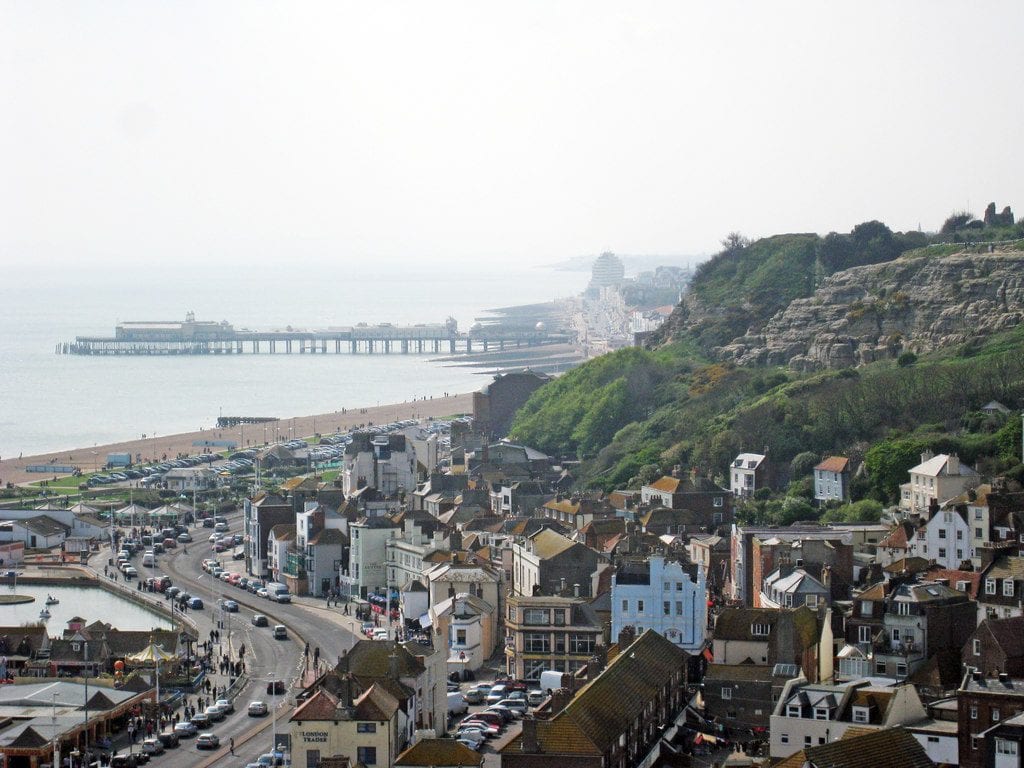 Hastings is known as a coastal getaway of sorts, but its main draw is more in line with broader UK tourism. That is to say, it's a piece of history that many visitors feel they simply have to see.
Specifically, this town is home to Hastings Castle, built by none other than William the Conqueror in 1066. It was initially a wooden tower during the Battle of Hastings, but Williams himself ordered it to be rebuilt in stone thereafter, and it still stands today (though as something of a ruin, of course).
Beyond its ancient castle, Hastings is perhaps best known for The Stade, its shingle beach, which has been a haven for fishing boats for hundreds of years. While not a traditional tourist destination as far as beaches go, The Stade is striking in its own right, and people do enjoy swimming in the English Channel on warmer days.
If you're planning a visit to the UK during summer these three coastal hubs are a must for your itinerary. Be sure to sample the local sweet treats such as ice-cream and candied rock, they're synonymous with the British summer holiday.
READ MORE SUMMER TRAVEL GUIDES FROM WANDERLUSTERS
INSPIRED? PIN THIS POST TO YOUR TRAVEL PINTEREST BOARD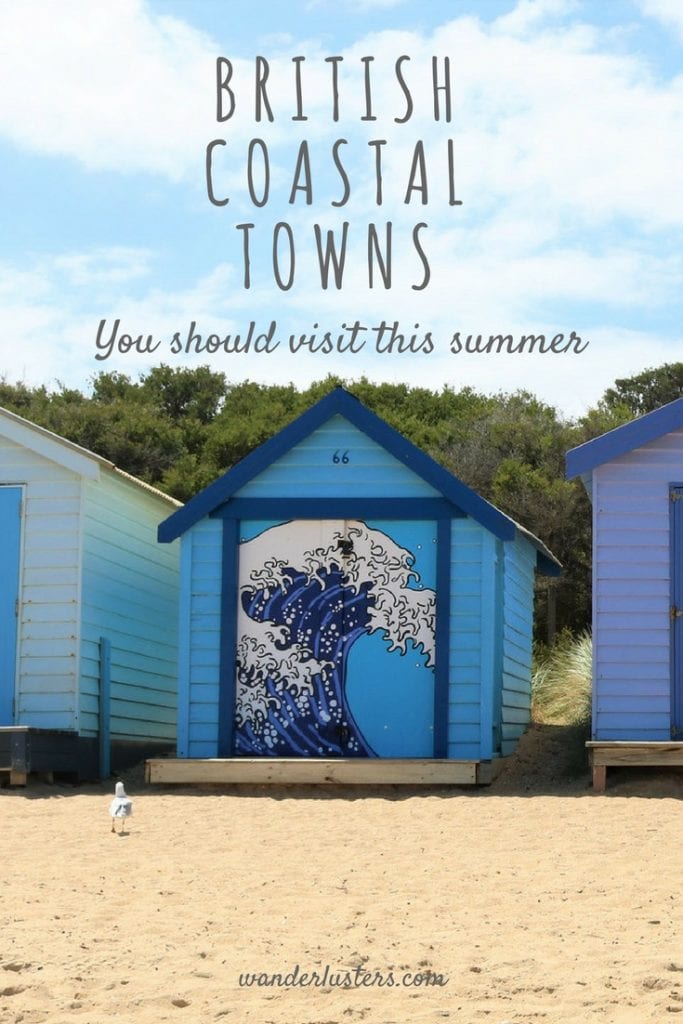 Have you visited some of the UK's coastal sights? Leave your comments below.