As a reggae music enthusiast, travelling to Jamaica was always one of the top items on my bucket list and I thought there was no better time to check out this tropical island than for my 30th birthday in 2019. While there are plenty of things to do in Jamaica, my ultimate goal was to soak up some sun, drink down some Red Stripe, and visit the home country of the legendary Bob Marley.
For travellers looking to escape to a tropical island paradise, these 15 activities and attractions are sure to help guests experience the Iaid back vibes that this island is known for.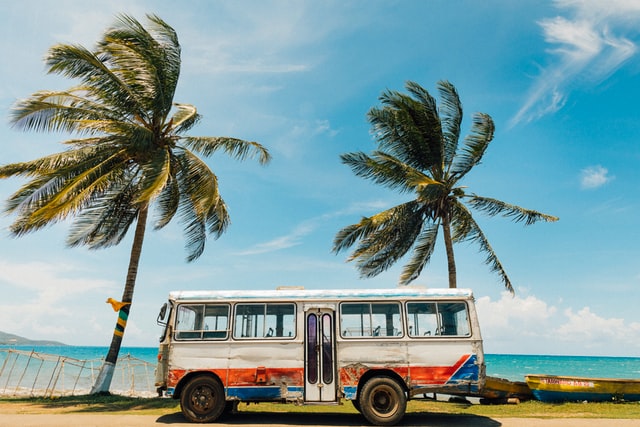 Watch the sunset at Seven Mile Beach
Coveted as one of the most beautiful beaches in the world, Seven Mile Beach in Negril was one of my favourite beaches featuring expansive oceanfront resorts, white sand beaches, and crystal clear aqua waters. Spend The day walking along the sandy shores while stopping into a few of the many beachside bars for a refreshing cocktail along the way or dipping into the open-air market to shop for unique souvenirs before relaxing with a breathtaking sunset over the water.
Try out cliff diving at Rick's Cafe
For visitors heading over to Negril, Rick's Cafe offers an enthralling show of the cliffs by diving professionals and adventurous tourists alike. This seaside bar and restaurant features live music and an open-air dance floor, a full-service bar and restaurant, and unbeatable sunset views along the cliffs of Negril. Although I was too nervous to try my luck at cliff diving, thrill-seeking visitors that are ready to brave the cliffs are welcome to participate in the activity after undergoing a short safety briefing.
Sunbathe at Doctor's Cave Beach
Located in Montego Bay, Doctor's Cave Beach is a popular tourist spot for catching some rays, but don't make the same mistake I did and accidentally try to sneak into the beach without paying! Entry to this beach costs just $6 and includes a variety of amenities like comfortable beach recliners, umbrellas, onsite bathhouses, and even wifi accessibility. The beach is often crowded, so I recommend arriving early in the day to secure a spot and spend the day drinking frozen rum cocktails and working on your tan.
Sip cocktails at Margaritaville
Although Margaritaville was certainly not at the top of my list for experiencing an authentic Jamaican getaway, it actually ended up being one of the most fun spots to hang out and mingle with the lifeguards and bartenders. Situated along the Negril oceanfront, this bar and restaurant is filled with non-stop fun including live entertainment, music, strong drinks, and even an on the water trampoline! It's a great place to kick back in one of the lounge chairs and enjoy beachside drink service while spending the day enjoying all the sights and sounds of Jamaica.
Explore natural waterfalls
Exploring the natural wonders of Jamaica was no doubt one of the most memorable and cathartic adventures during my time on this island. Organized by the owners of my Montego Bay Airbnb, this waterfall adventure included transportation to and from Mayfield Falls as well as stops along the way at Rick's Cafe and Margaritaville. The tour at Mayfield Falls consists of an approximately one hour guided hiking tour through trails and waterfalls with plenty of time to stop and swim in the natural roaring waters. They offer onsite changing rooms and lockers, but come prepared to get wet on this hiking adventure! The tour guides are happy to carry phones and cameras for visitors, snapping photos along the way while ensuring electronics stay safe and dry.
Indulge in a romantic candlelit dinner
For couples heading to Jamaica for a romantic holiday, I highly recommend splurging on an intimate candlelit dinner at The Caves Hotel. Nestled within the caves along the ocean's edge, guests can enjoy a private five-course dining experience for two with romantic touches like flickering candlelit walkways and tables littered with pink petals of the colourful bougainvillaea tree. This is the ideal spot for a marriage proposal or just rekindling some of the romance in your relationship.
Snorkel in the crystal clear waters of the Caribbean Sea
Snorkelling is one of my favourite activities and there's no better place to experience snorkelling than on a Caribbean island! Although I generally bring my own gear to snorkel at my own leisure, I wouldn't recommend it for beginner snorkelers or solo travellers as swimming or snorkelling alone can be dangerous, especially in unknown waters. Booking a Montego Bay Marine Park Tour with Dressel Drivers is one of the best ways to experience the vibrant marine life that calls Jamaica home. Each tour offers a 45-60 minute guided tour of the protected marine area where visitors can spot green and hawksbill sea turtles, tropical reef fish, and more.
Shop on the Hip Strip
The Hip Strip is the nickname given to a popular stretch of road in Montego Bay featuring tourist attractions like souvenir shops, medical cannabis dispensaries, bars and restaurants, and even a small water park. During the nighttime, the sidewalks come alive with blaring reggae beats, street food vendors, dancing, and more. It's a safe place for tourists to experience some authentic Jamaican ambience and it's definitely something you won't want to miss on your island vacation!
Dine on local cuisine
One of the best meals I had in Jamaica was at a little locally owned spot called The Pelican Grill, located right on the corner of the Hip Strip. Although vegetarian and vegan meal options are few and far between in this seaside paradise, this place came highly recommended by my driver, Hartley. Their menu consists of plenty of local favourites like saltfish, oxtail, and jerk chicken but they also feature a fairly large variety of vegetarian dishes including curried vegetables (my favourite), marinated tofu dishes, and local ackee.
Visit the Bob Marley Museum
Visiting Jamaica has always been a bucket list item of mine, and one of the main reasons for visiting this island on my 30th birthday was to visit the birthplace of reggae legend, Bob Marley. Located in Kingston, Jamaica visitors can find the Bob Marley Museum, a collection of memorabilia celebrating the life and legacy of Bob Marley in his former home on Hope Road as well as a tour of the Tuff Gong recording studio, still in use today. This tour is an absolute must for reggae music lovers and die-hard Bob Marley fans.
READ MORE CARIBBEAN TRAVEL GUIDES FROM WANDERLUSTERS